Argentina: the second spring month and still is snowing!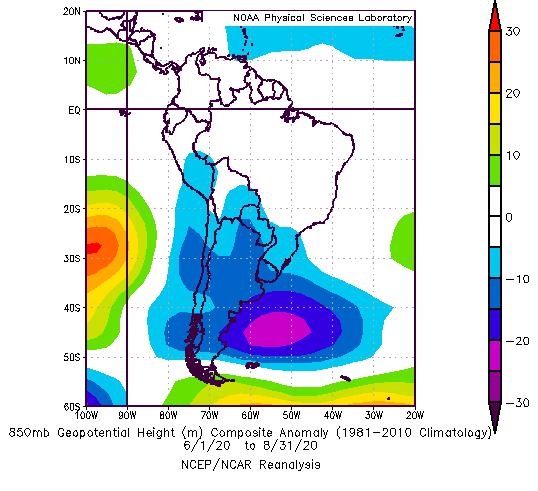 Argentina has experienced with an extreme cruel winter /https://mkweather.com/2020/08/12/patagonia-with-one-of-the-cruelest-winter-for-last-20-years/; https://mkweather.com/2020/08/24/cruel-winter-in-patagonia-continue-massive-losses-of-sheep-100-000-killed-in-patagonia-because-of-intense-snowstorms//. Extreme coldwaves hit during the winter months in 2020 Brazil, too, /https://mkweather.com/2020/08/13/brasil-is-waiting-a-historic-coldwave-temperatures-will-drop-30c-below-average-around-20-august-2020// and Antarctic air even crossed the equator and hit in Colombia /https://mkweather.com/2020/08/23/antarctic-air-has-crossed-the-equator-in-southern-colombia-temperatures-dropped-from-36c-97f-to-14c-57f//.
According to composites from NOAA tool, winter in large parts of southern and southeastern South America was very, in some parts of Patagonia extremely cold thanks to abnormally deep cyclonic area eastward from the Argentinian coast.
September continued in the cold trend and mainly areas under the snow in Patagonia, where is still over 1 meter of snow, reported cold September 2020, with very deep pressure southward and southeastward from region.
It´s October, the second spring month in the Southern Hemisphere and Ushuaia, southern Argentina, still reports blizzard conditions with heavy snowfall, severe wind and during last days, with temperature anomalies 10-15°C below long-term temperature averages.
Farmers with sheep are still bothered by extreme snowfall and frosts and probably the cruelest winter for last 20 years doesn´t want to end. Soon, will be finally counted all damages for the whole winter season 2020 in the region and it´s clear that it will be devastating.
October snowing in Ushuaia, southern Argentina /Jurnal de Vreme, FB:
Composites of geopotential in 850 hPa and air temperature in 1000 hPa during winter 2020 (JUN, JUL, AUG) and September 2020 /https://psl.noaa.gov//: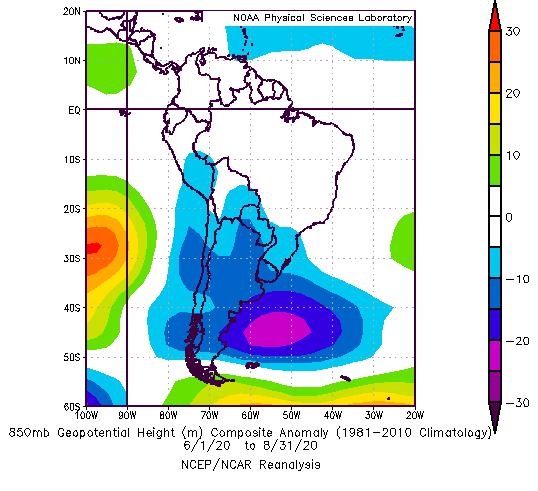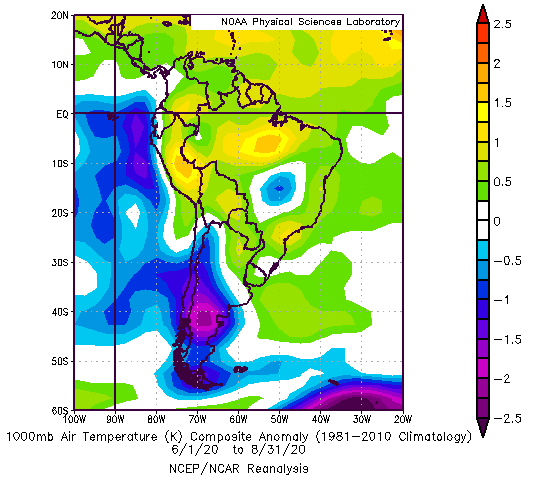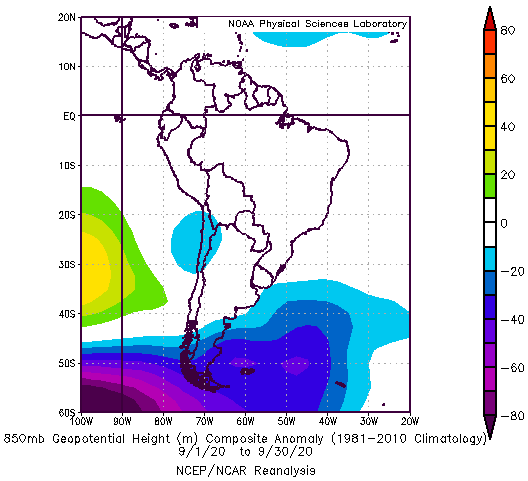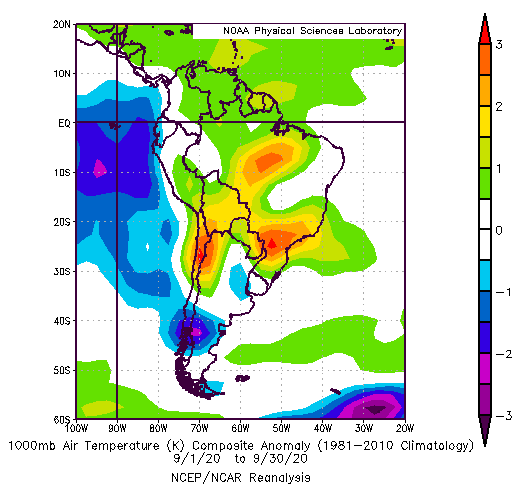 Current snow cover and expected peaks of coldwaves during the next period /wxcharts.com/: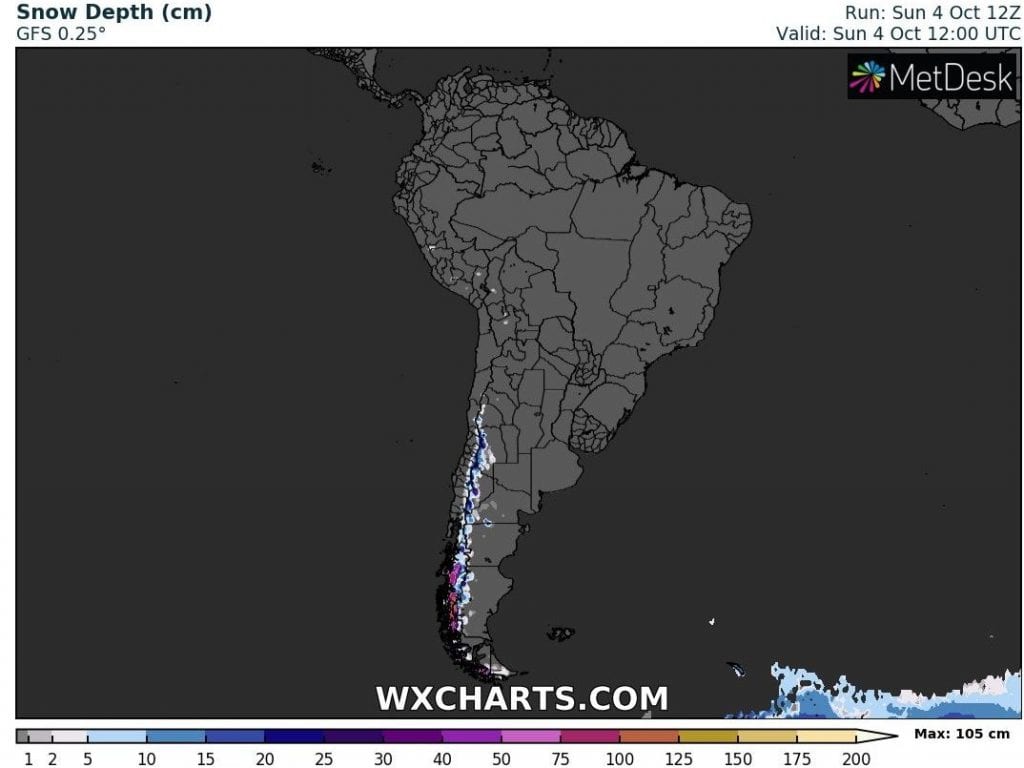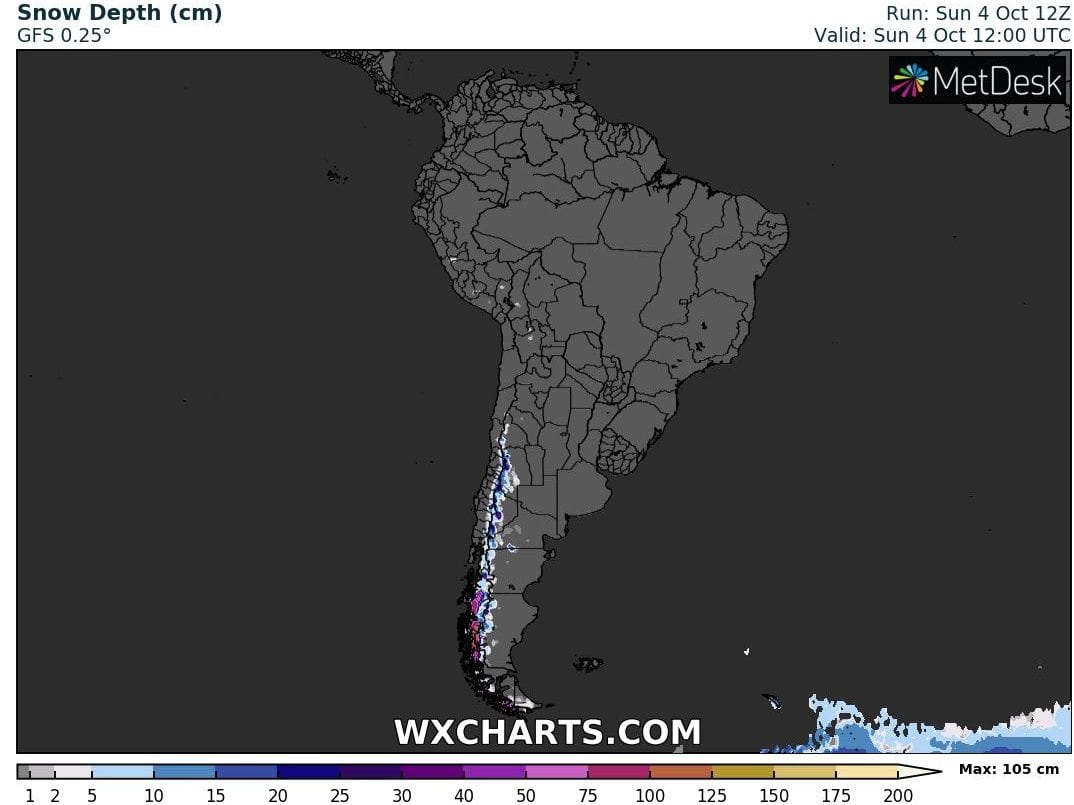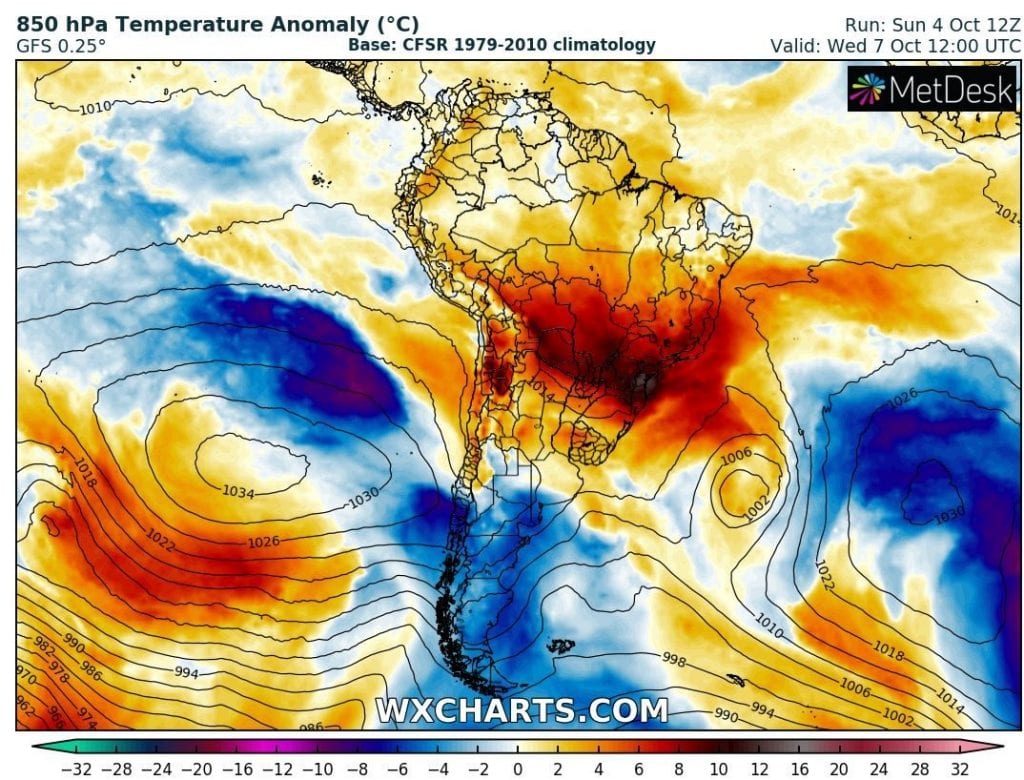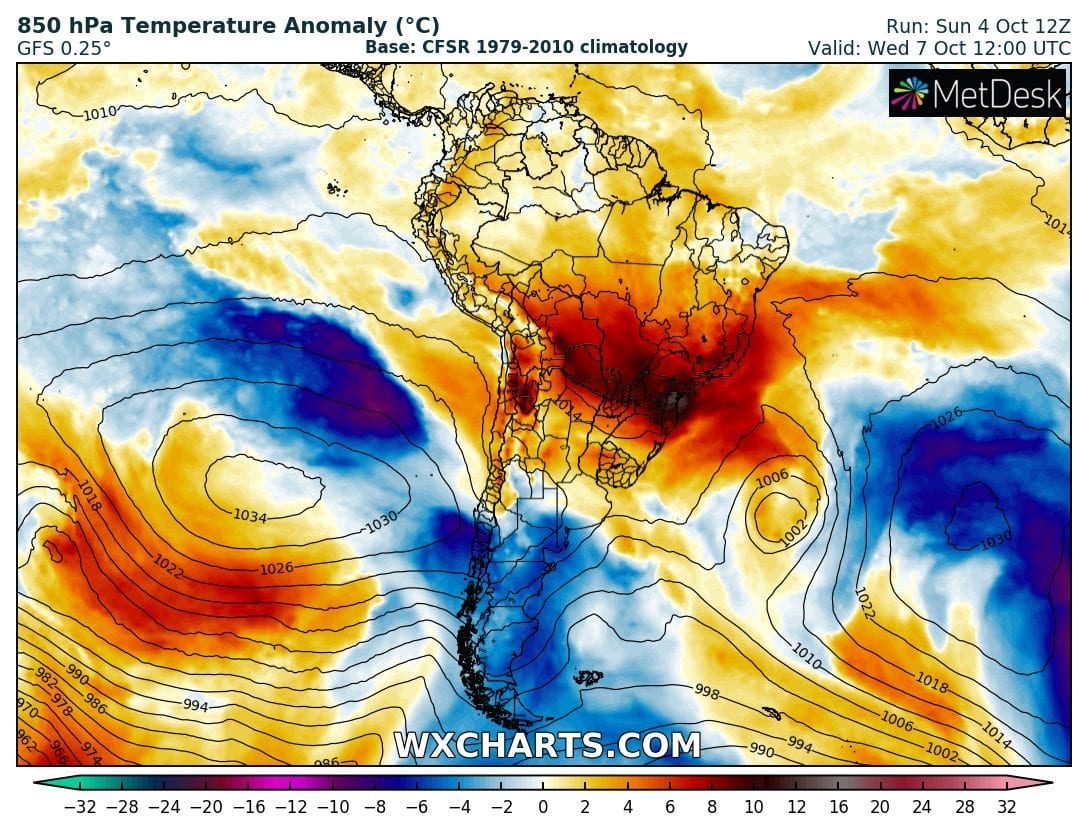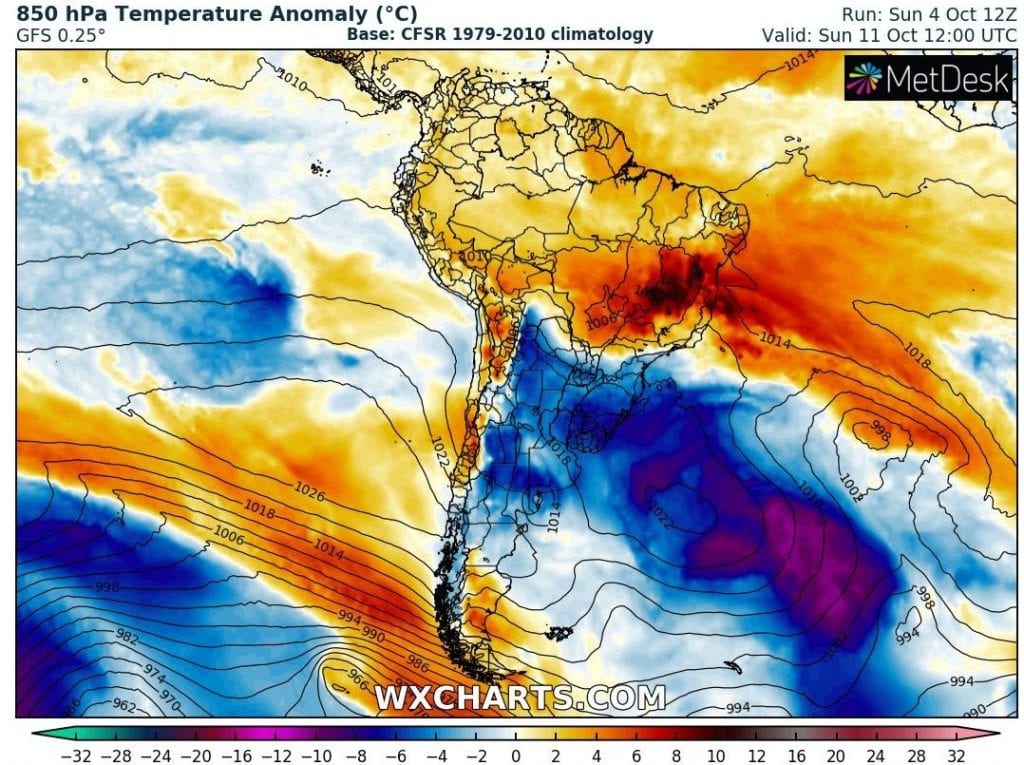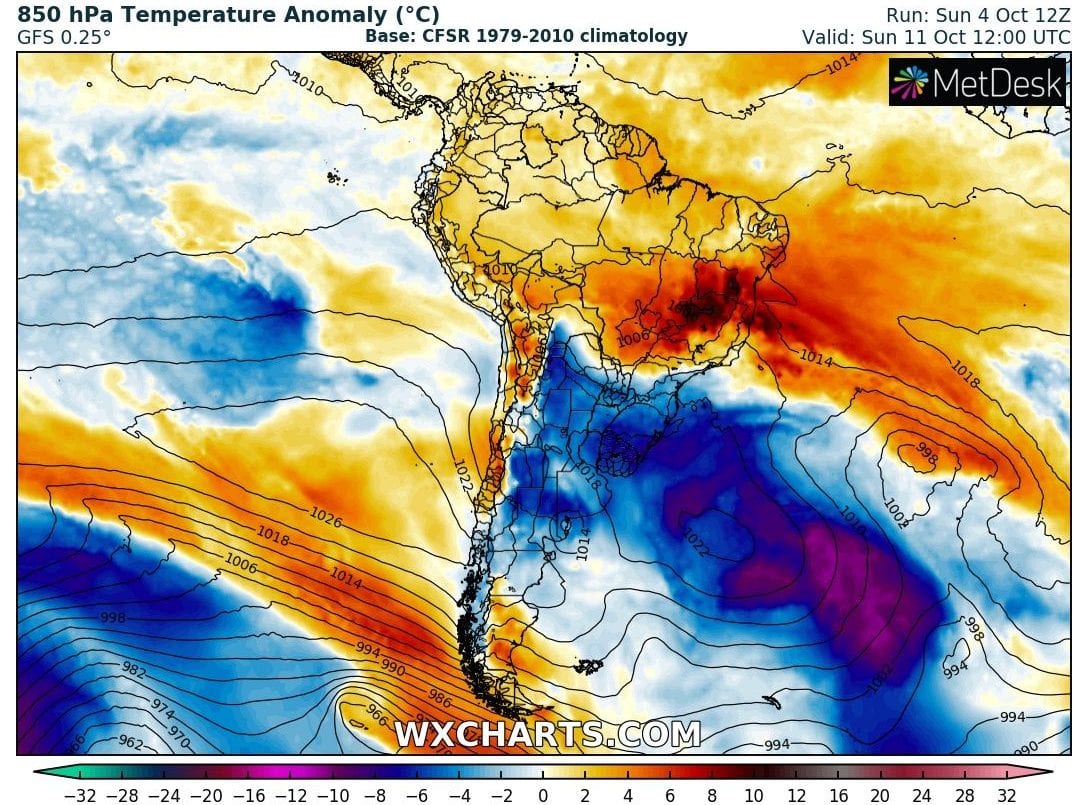 Read more: