Austria, Switzerland and Czechia -35°C, Slovakia, Poland, Germany and France -30°C, the Netherlands and Belgium -25°C, England -15°C: the coldest estimates for this week!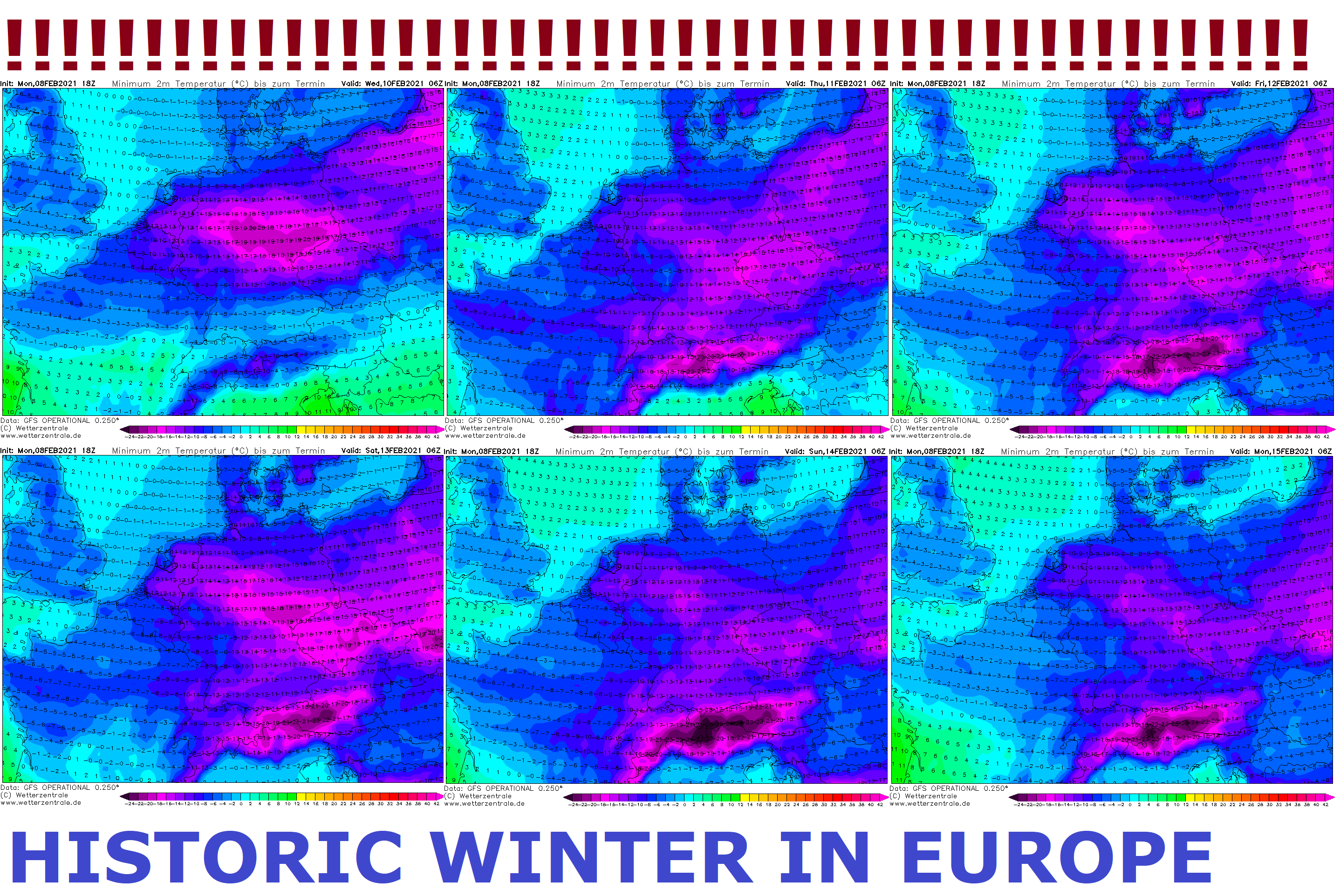 In Dolina di Campoulazzo (1700 MASL), northern Italy, temperature during next period should drop below -40°C.
Extreme Siberian blast is here and already from Tuesday, 9. February, minimally a week ahead we will reaching in many parts of Europe anomalous, regionally record low temperatures.
In many parts during last days has fallen high snow cover /https://mkweather.com/2021/02/09/heavy-snowfall-has-shifted-into-france-england-and-benelux-regionally-the-worst-in-10-years-2021/; https://mkweather.com/2021/02/08/red-warnings-before-snow-calamity-in-germany-the-netherlands-czechia-and-poland-2021-mk-blizzard/; https://mkweather.com/2021/02/07/rozanymstok-poland-already-261c-but-outputs-12c-warmer-than-expected-100-year-winter-2021/https://mkweather.com/2021/02/07/rozanymstok-poland-already-261c-but-outputs-12c-warmer-than-expected-100-year-winter-2021// and these regions, including warm England, the Netherlands, Belgium, France or northern Germany should surprise with historic frosts.
However, in frost basins and valleys in the Alps, th Carpathians and Bohemian Massif should be situation even more interesting – mainly in the Alps (Austria, Switzerland) and Czechia temperatures should reach in the coldest places up to -35°C!
Forecasts for Poland, Germany, France (the Alpine low situated valleys under 1000 MASL) and Slovakia are too extremely cold and -30°C is rarely possible.
The Netherlands and Belgium – mainly parts with high snow cover, should measure one of the coldest time in history, very rarely up to -25°C. Northestern France should reach -20°C.
Extremely cold will be in England, too, up to -15°C and extreme winter conditions hit too Denmark, southern Sweden, Baltic states, Eastern Europe and Balkan.
It will be interesting to watch, if abnormally frosts up to -40°C will appear in GFS and ECMWF outputs, yet /https://mkweather.com/2021/02/07/40c-in-central-europe-after-100-years-shocking-outputs-gfs-are-brutally-cold//. Current outputs are 8°C warmer for Carpathians, but only 5°C warmer such these outputs for the Alps, therefore, some changes are still possible until the weekend and mainly until the next week, when the second peak of coldwave is possible.
In 850 hPa, air masses up to -25°C should shift over Central Europe still and important should be time of residence of extremely cold and extremely dry air over mountainous parts of continental Europe, where the coldest temperatures in densely populated basins and valleys are expected.
As we mentioned before:
Unsurvivable conditions should mean many dead animals, problems in traffic, outdoor activities, higher risk of heart attack, influenza and other diseases /https://mkweather.com/2021/01/16/heart-attack-influenza-cancer-frostbites-hypothermia-covid-what-you-should-to-know-about-arctic-and-siberian-coldwaves//, problems with power outages and increased consumption of LNG.
If historic frosts fullfill during next days, governments of hit countries should start to think about early warnings and preparedness of population and infrastructure.
AO index almost -7 /https://mkweather.com/2021/02/06/ao-index-7-this-looks-like-historic-cicrulation-conditions-next-week// and peak of La nina during the winter (their combination) /https://mkweather.com/2021/02/05/the-coldest-earth-for-7-years-strong-impact-of-la-nina-is-here// are bringing in the Winter 2020/2021 unexpectable surprises.
Therefore, stay safe, warm and prepared and during next days surely watch Mkweather overviews of the coldest measured tempratures in European countries.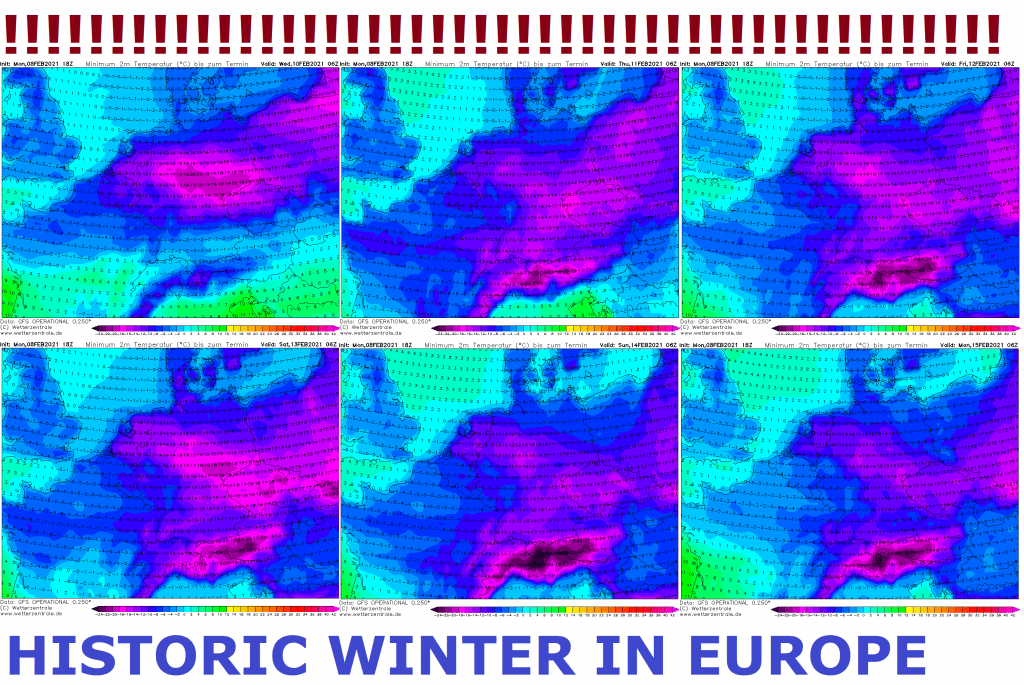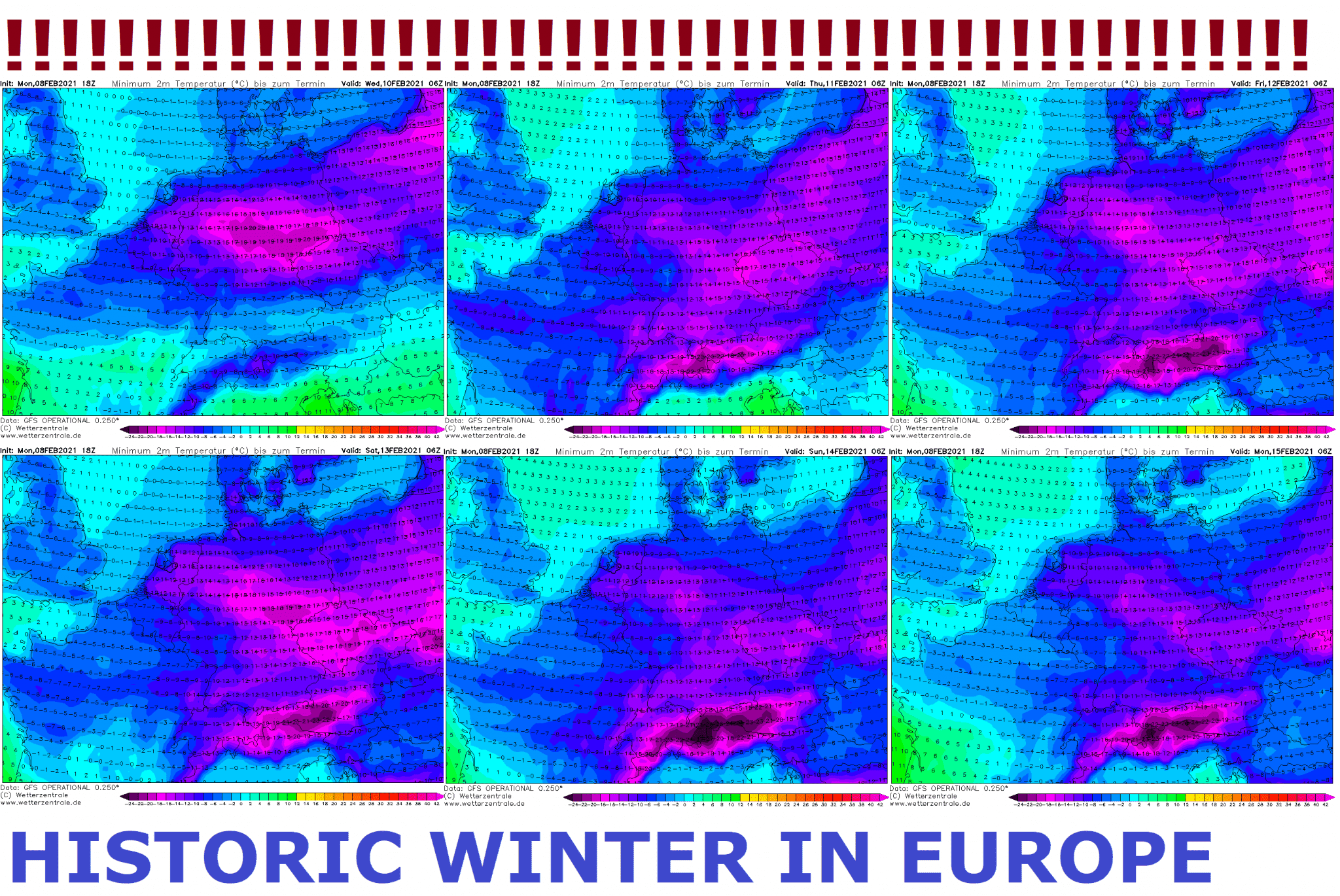 Infographics: wetterzentrale.de – Minimum temperatures during next days in continental Europe
*Absolute national records should be 5-10°C lower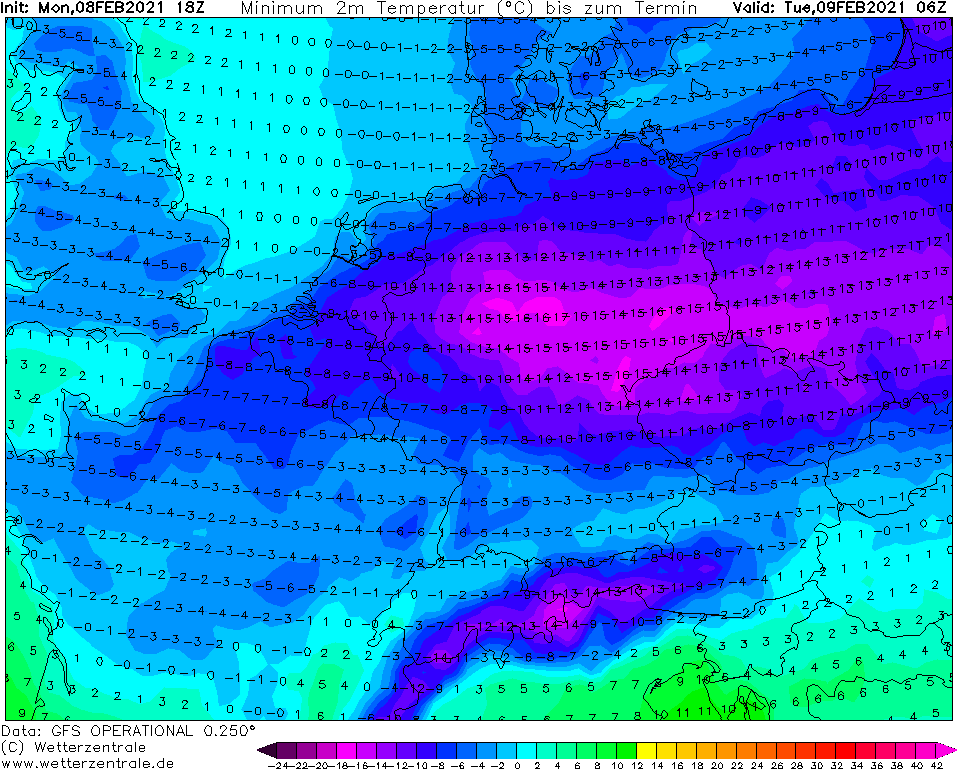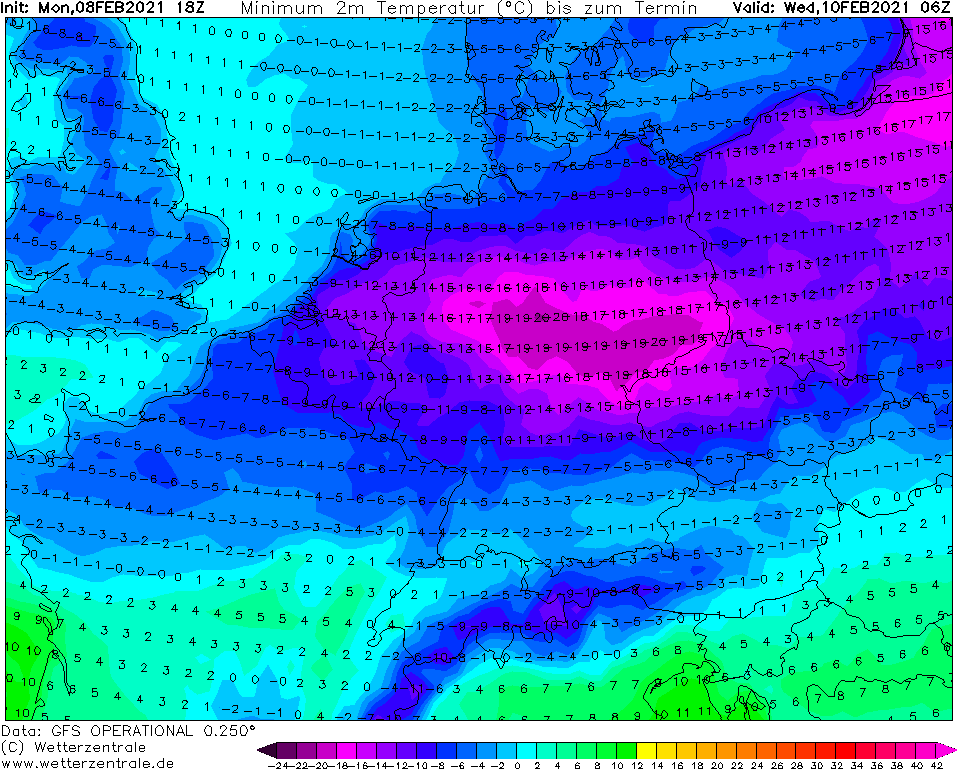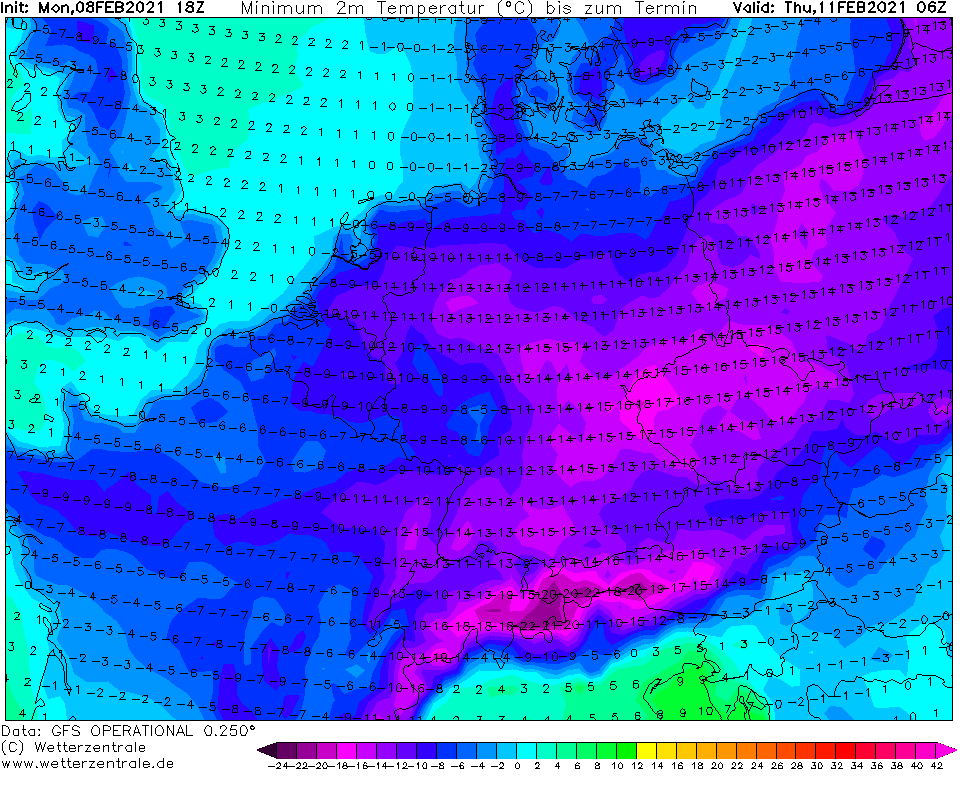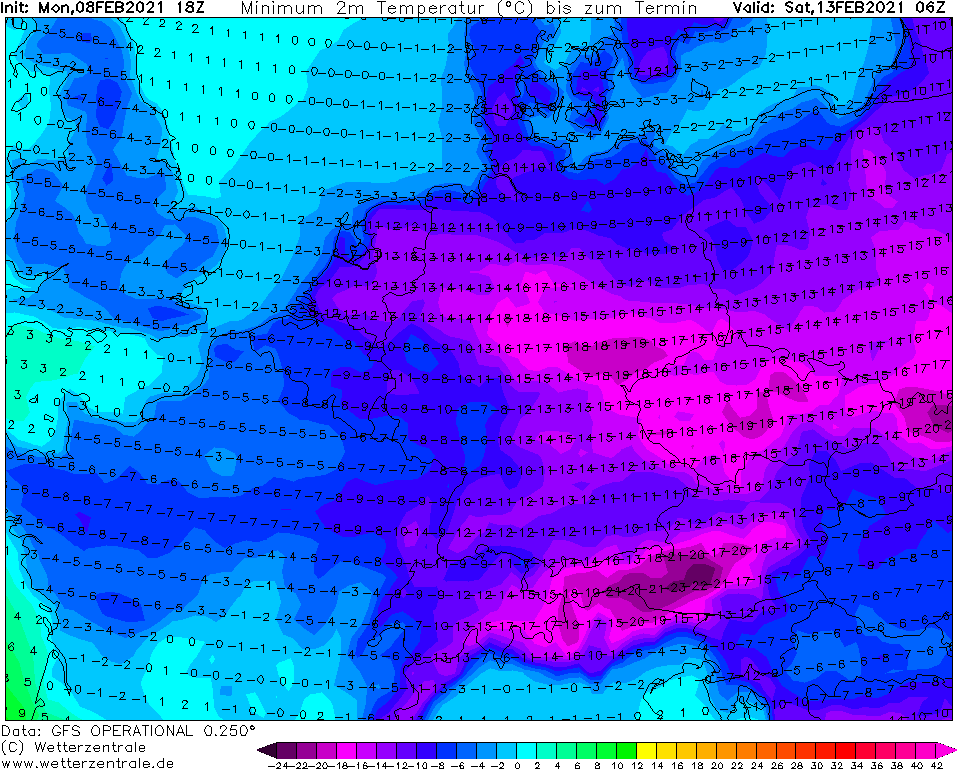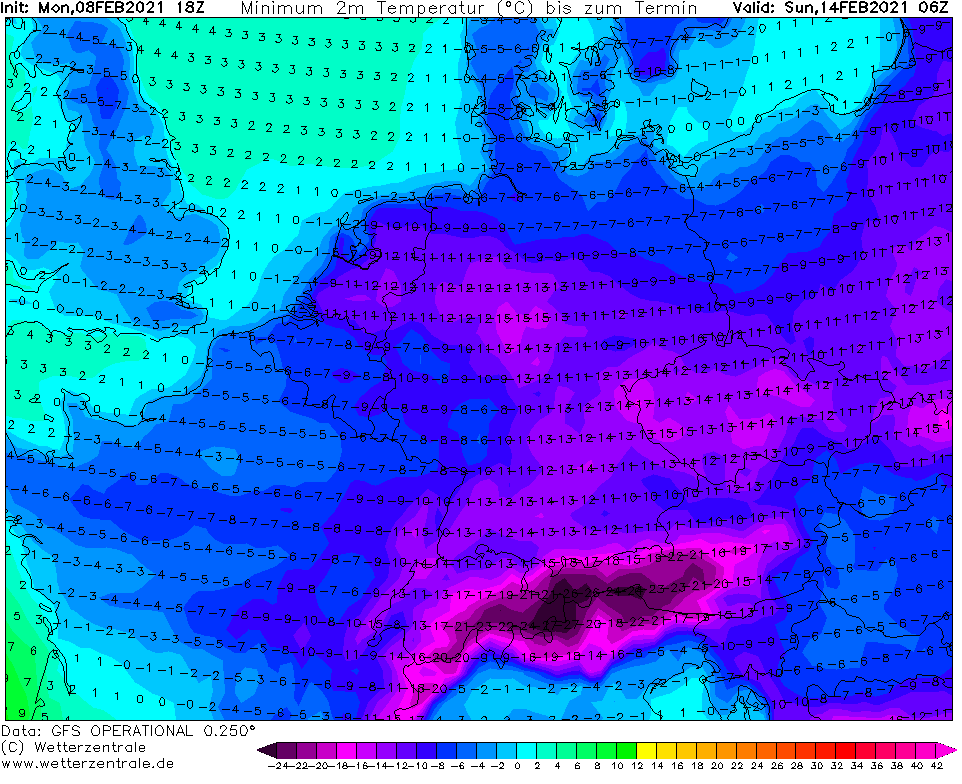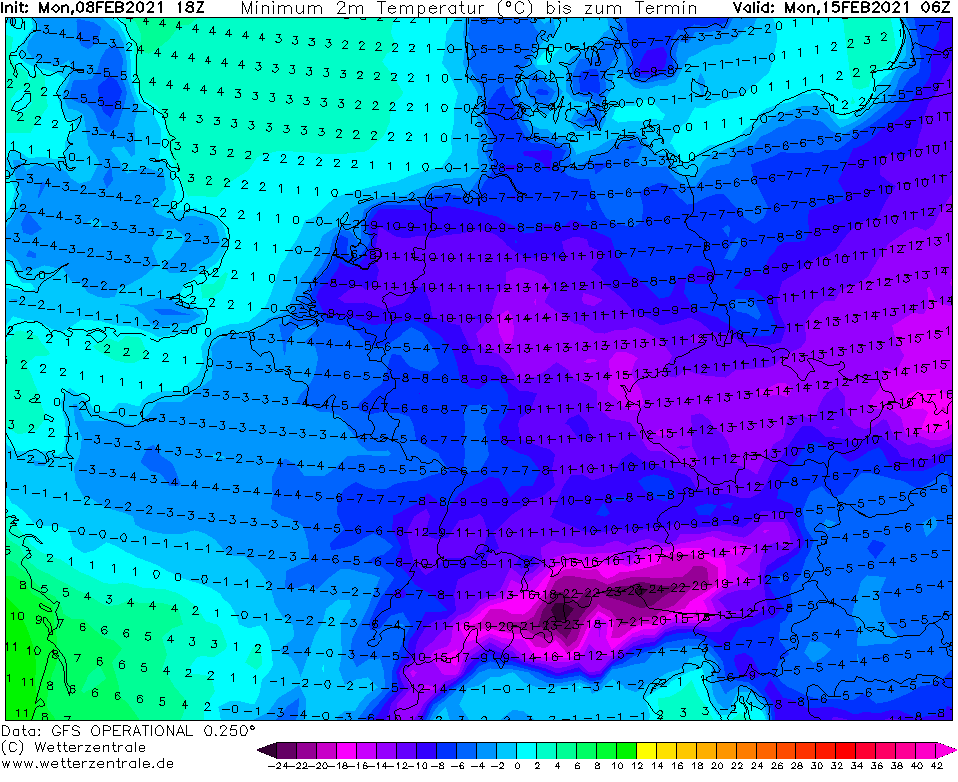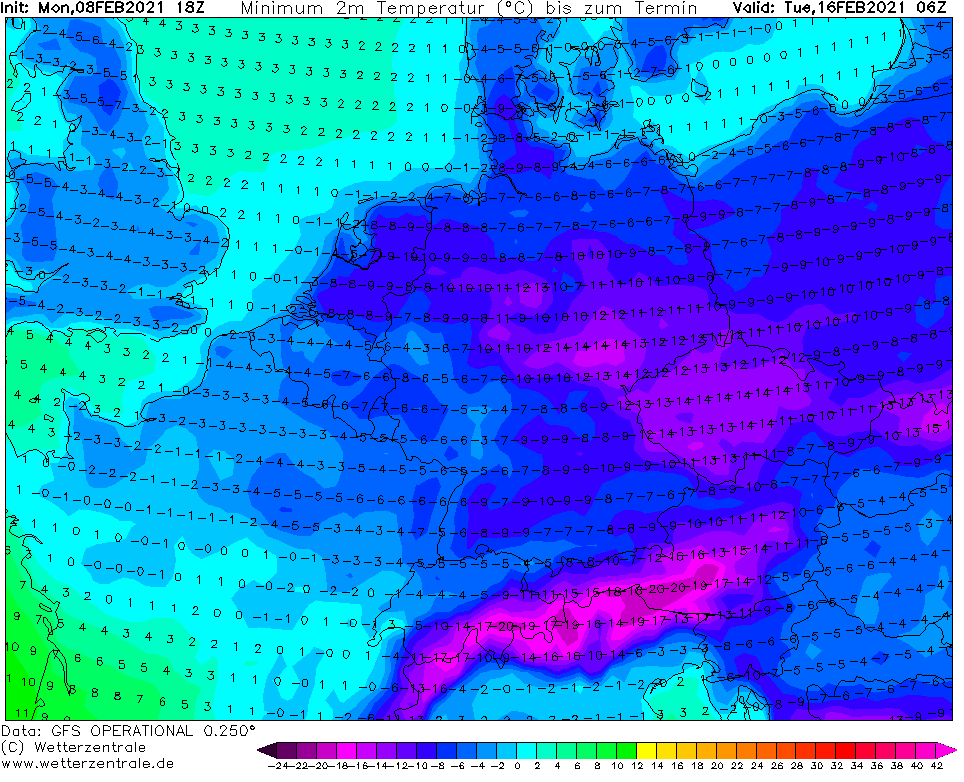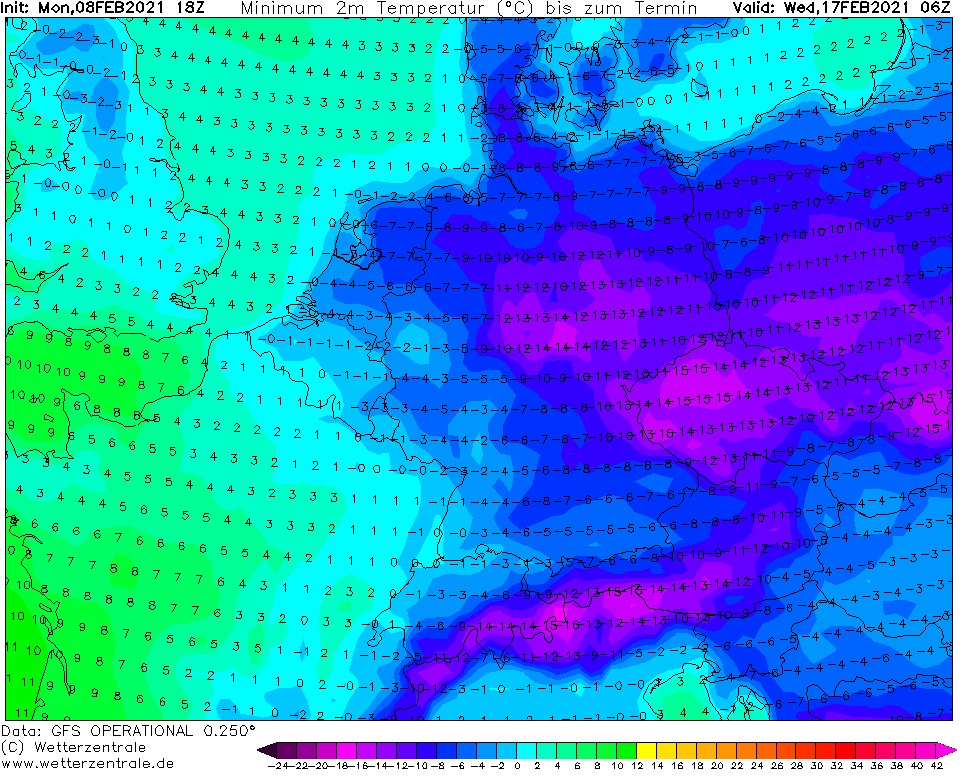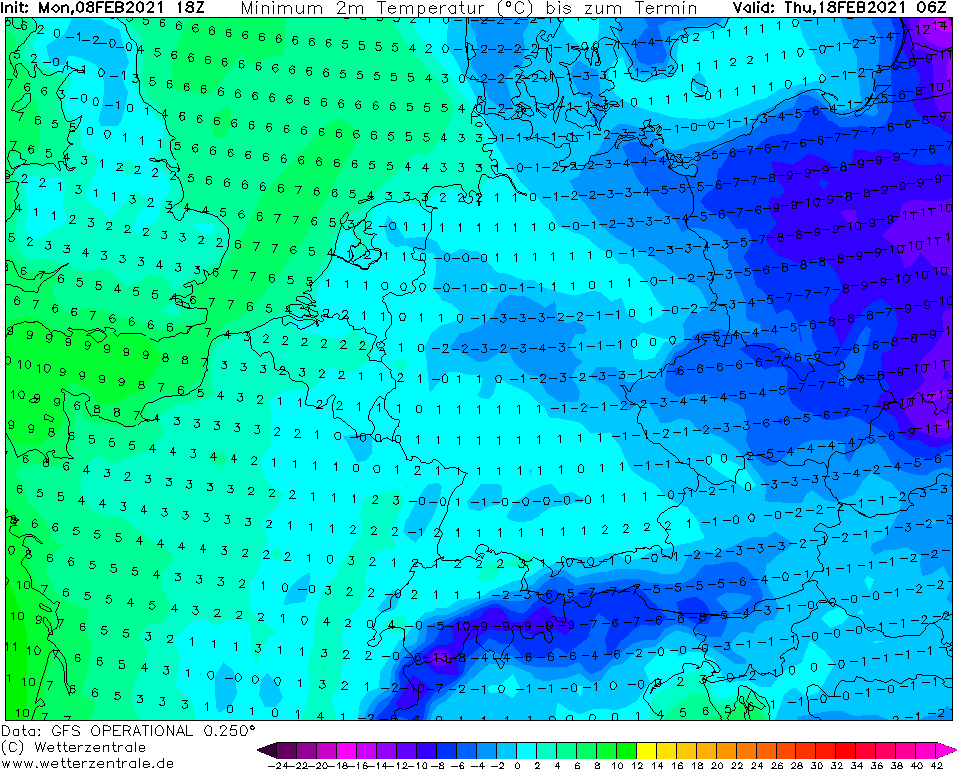 Read more: