Extreme winter blast in Europe is only beginning and the UK reports already the strongest frosts since legendary 2010!
In Altnaharra, Scotland, minimum temperature on Tuesday, 9. February 2021 dropped to -16,7°C, what is the strongest frost for last 11 years.
The second Beast from the East in 2021 is therefore already now historic, with one of the coldest temperatures in the country in the 3rd millennium.
As we mentioned in articles before, even colder days are in many parts of Europe, including British Islands, in next days, possible /https://mkweather.com/2021/02/09/austria-switzerland-and-czechia-35c-slovakia-poland-germany-and-france-30c-the-netherlands-and-belgium-25c-england-15c-the-coldest-estimates-for-this-week//.
Similar extreme temperatures such as in the UK are on Tuesday, 9. February 2021 reported from the Netherlands, what will be a topic of the next Mkweather article. In Germany temperatures reached already -21°C and according to regional news, -30°C is during next days expected /https://www.welt.de/vermischtes/article225924313/Schnee-in-Deutschland-Gefuehlt-Minus-30-Grad-Extremfrost-erwartet.html/.
Even strongest should be winter in mountainous parts of continental Europe, where very rarely, around -35°C is possible.
Beast from the East in Europe in 2021 is thanks to combination of peaking La nina /https://mkweather.com/2021/02/05/the-coldest-earth-for-7-years-strong-impact-of-la-nina-is-here// and extreme low AO index /https://mkweather.com/2021/02/06/ao-index-7-this-looks-like-historic-cicrulation-conditions-next-week// one of the coldest in 21st century, since late December 2020 regionally over Northern Hemisphere have fallen all-time or very old temperature records /here is a summary only until the half of January https://mkweather.com/2021/01/14/big-extreme-frosts-summary-temperature-records-from-europe-and-northern-hemisphere-during-the-first-half-of-the-peak-of-winter-2020-21/, next records are available in our last pages of articles and summary of all extremes of Winter 2020/2021 will be updated soon/.
It appears, that Beast from the East II. will persist over British Islands until Monday, 15. February 2021, with the strognest frosts during the closest mornings. Still is here a possibility of even lower temperatures in Scotland such as on Tuesday, 9. February. Situation will be properly watched and Mkweather in case of new temeprature records will bring fresh news already next days.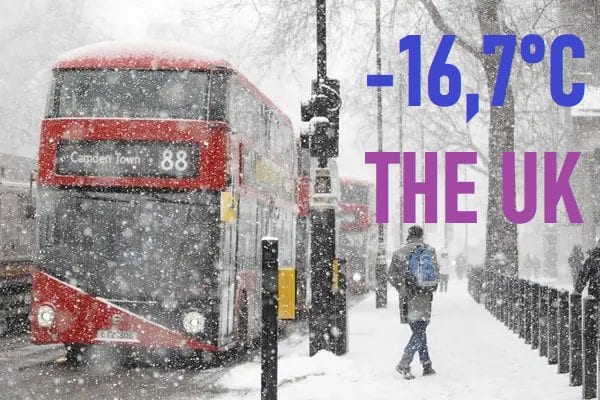 Frosts should surprise mainly in next mornings, yet /wetterzentrale.de
*real absolute minimum national temperatures should be around 5°C lower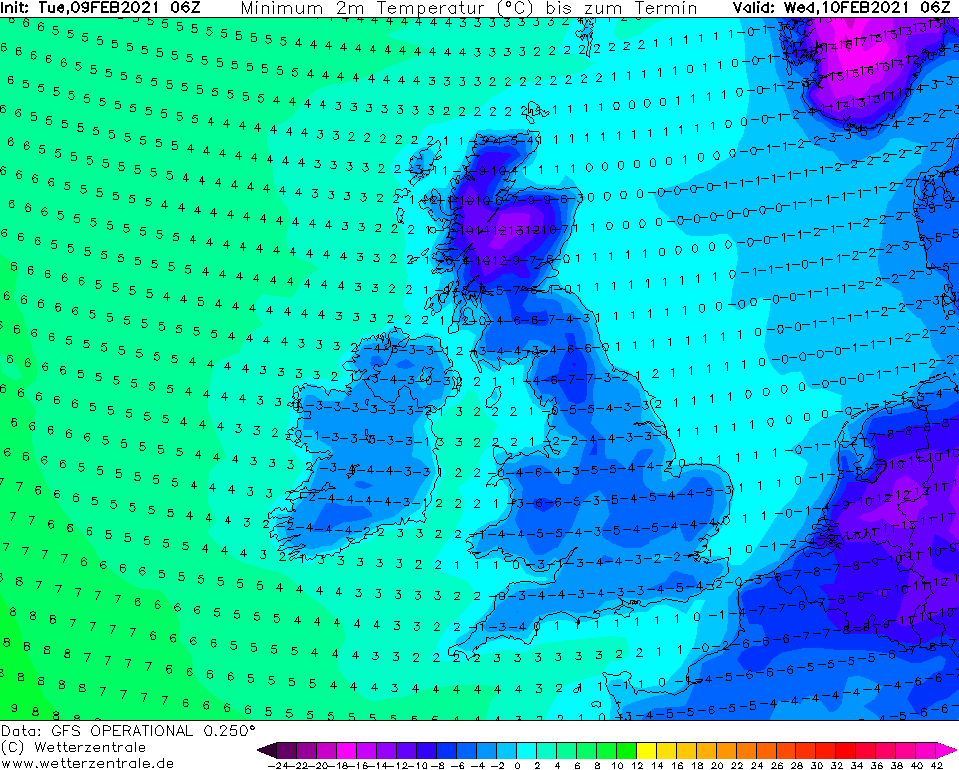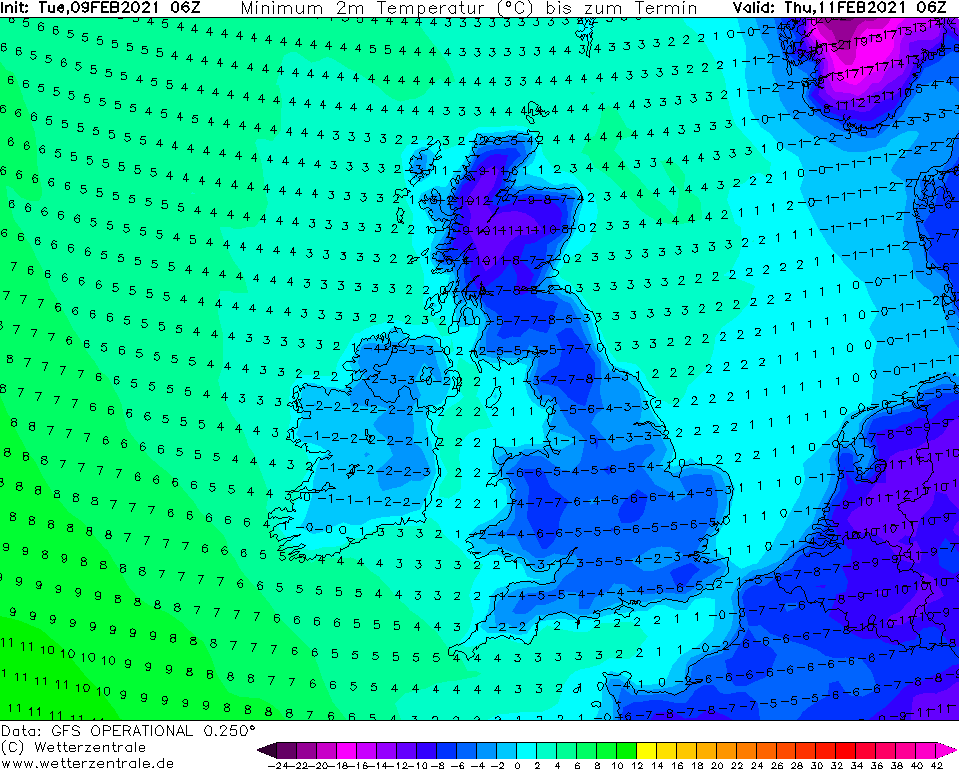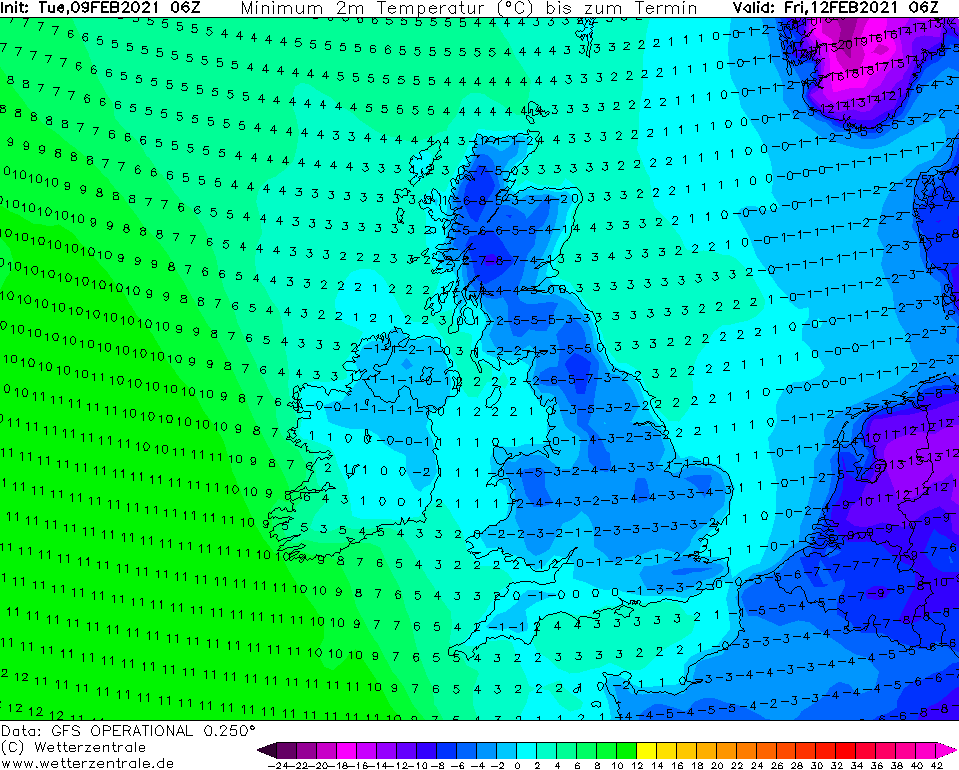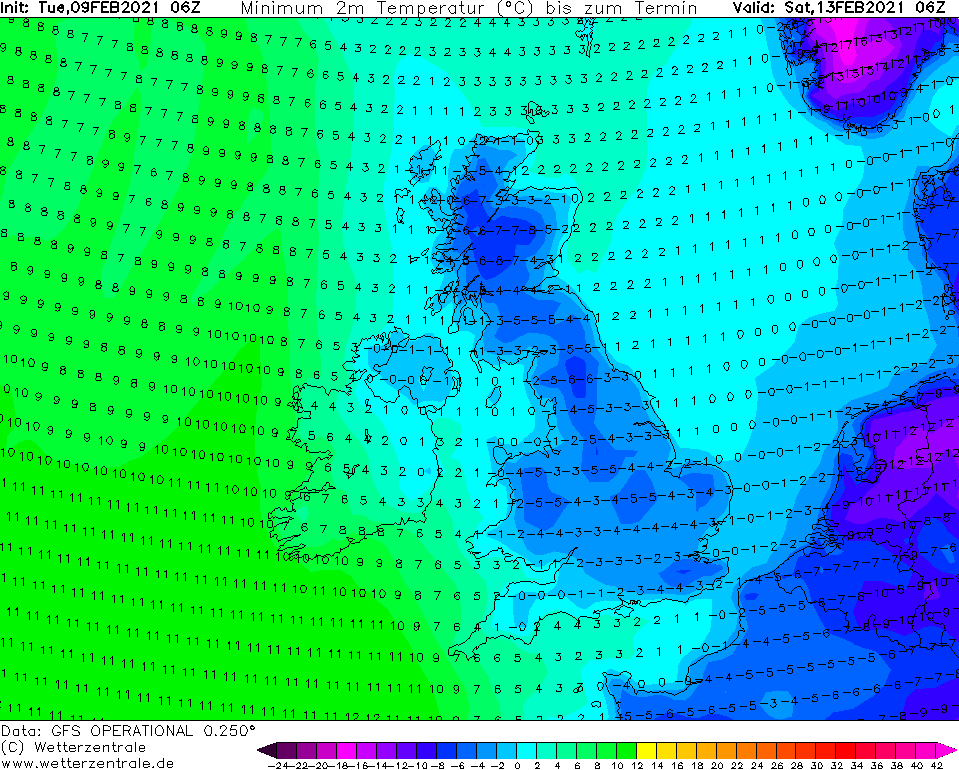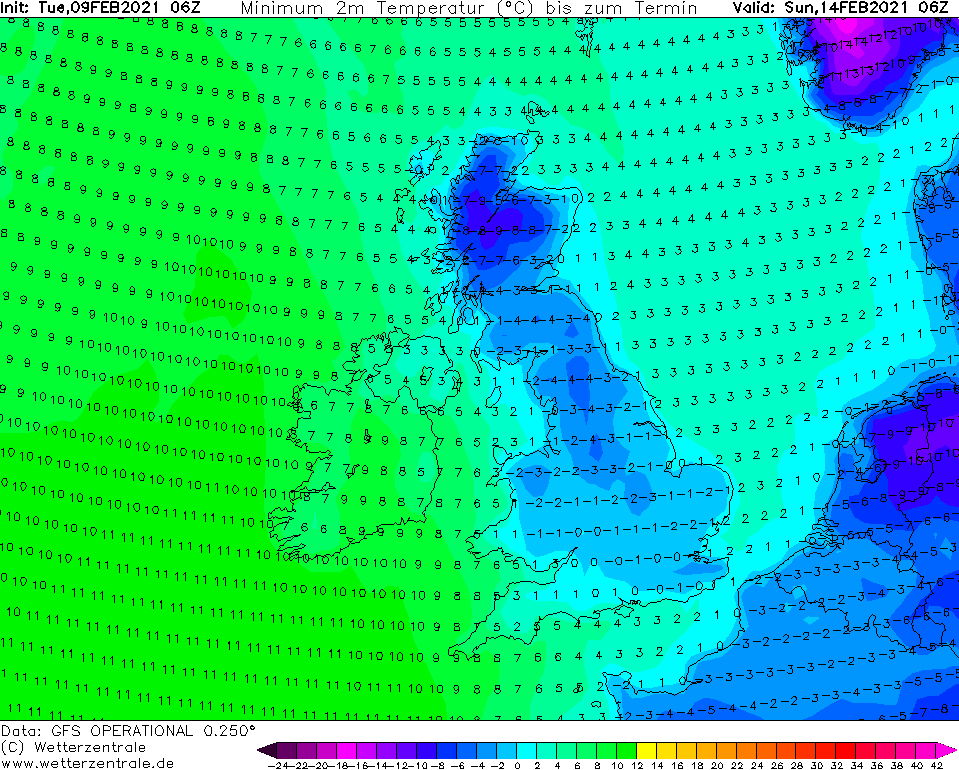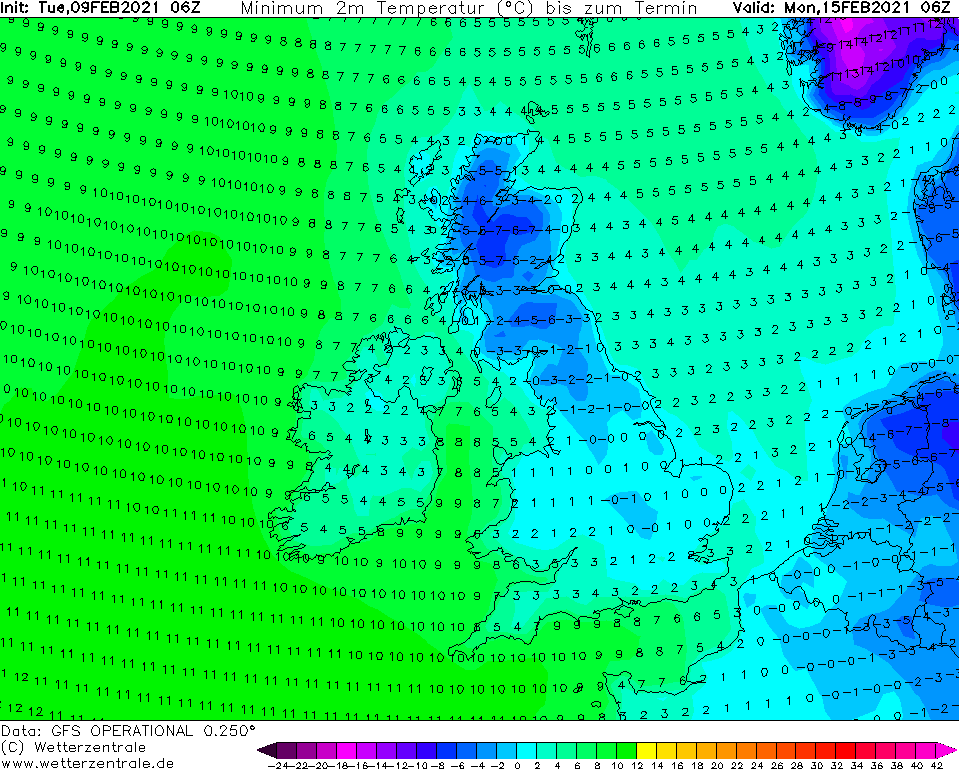 Read more:
(Visited 55 times, 1 visits today)