In Benelux temperatures up to -25°C and snowfall rarely up to 50 cm, in France snowfall up to 20 cm and frosts up to -20°C and in England snowfall up to 30 cm and frosts up to -15°C – this is an extreme scenario of Beast from the East for the warmest parts of western Europe.
After weekend snowfall in Ukraine, Poland, Germany and the Netherlands /https://mkweather.com/2021/02/08/red-warnings-before-snow-calamity-in-germany-the-netherlands-czechia-and-poland-2021-mk-blizzard/; https://mkweather.com/2021/02/07/rozanymstok-poland-already-261c-but-outputs-12c-warmer-than-expected-100-year-winter-2021// (in Germany locally 60 cm of snow has fallen and in southeastern Poland, 1 meter is locally expected), line with heavy snowing has shifted above other parts of the Benelux, northern half of France, including Brittany, England and Scotland. Mainly the Netherlands reports the heaviest snowstorm for last 10 years.
Many regions report untraditionally deep snow cover, but in warmer areas have appeared floods – mainly in France, including Seina in Paris. Floods last week scared parts of Greece and Turkey, too, but in very warm conditions.
It´s a solid west-European winter in outlook for the next days – while Central Europe is preparing for -33°C frosts (the newest estimates) and even worse snow calamity in the line from Ukraine to northwestern Germany, western Europe experiences with the second – and stronger, Beast from the East of the year.
In lower situated basins and valleys in the French Alps, should temperature drop into -25/-30°C even, at the end of the week.
Extreme Siberian blast will be on Mkweather carefully watched in every part of Europe and we will bring measured extreme temperatures overviews from European countries every day.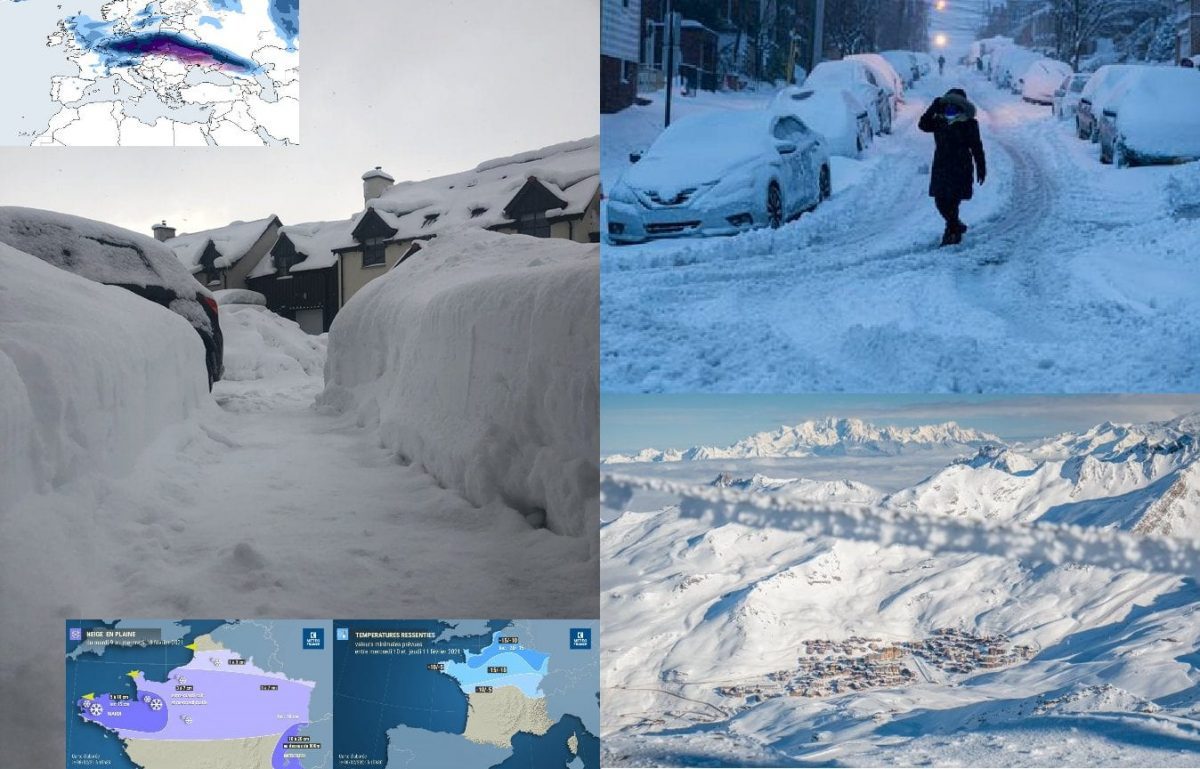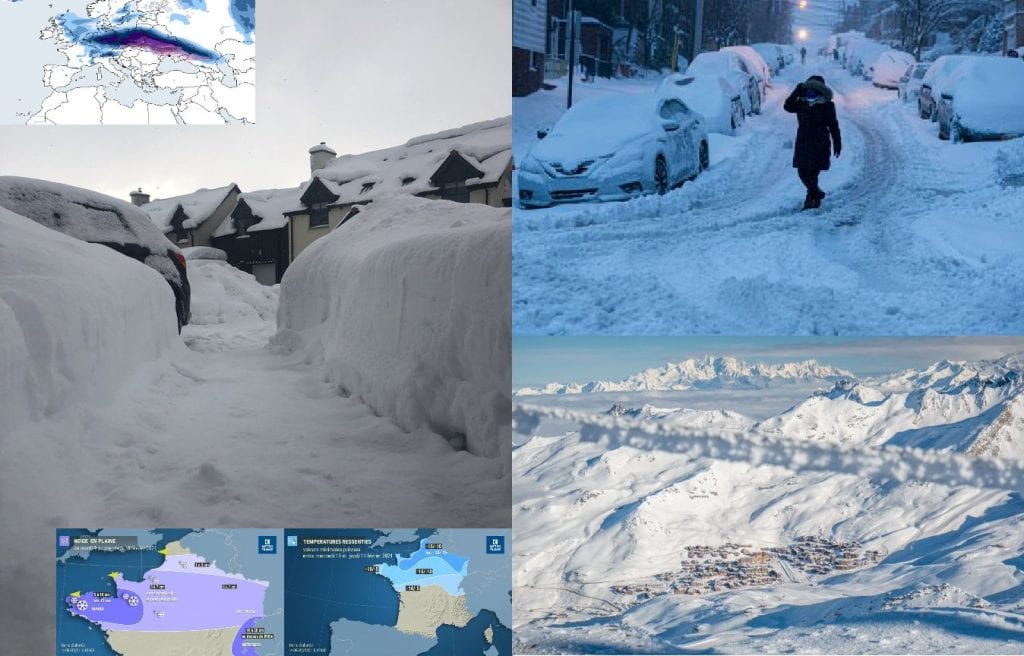 Read more:
(Visited 39 times, 1 visits today)