Beast from the East in Europe between 5.-14. February?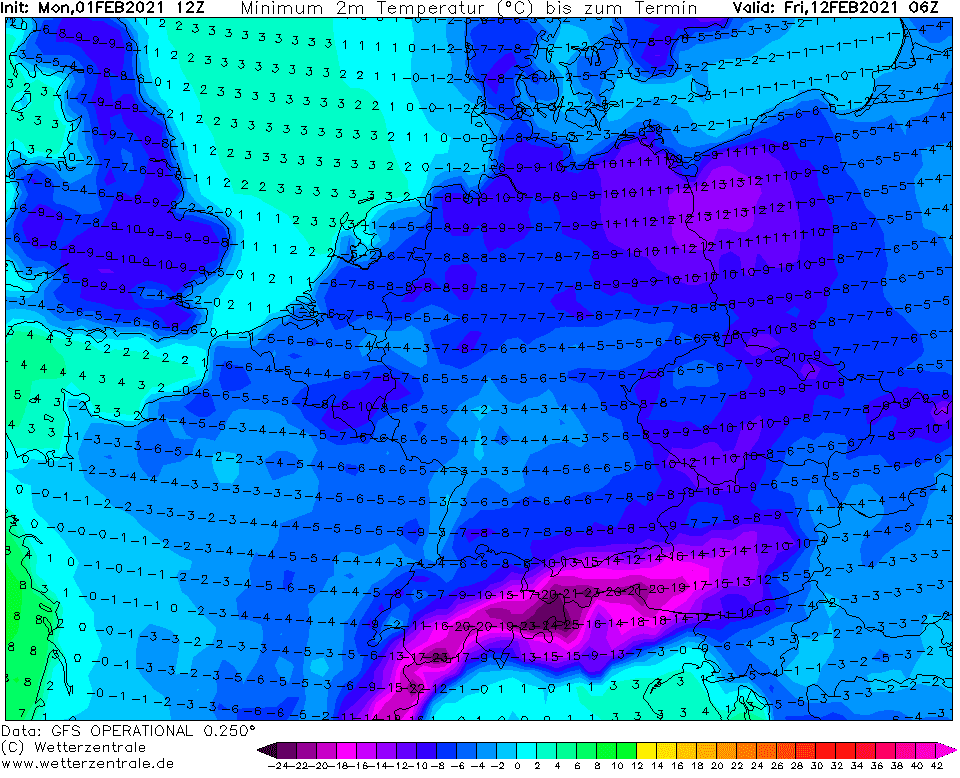 The newest outputs of GFS are in peak milder, but extremely cold weather should persisting in parts of Central Europe, mainly in Poland, long 10 days!
Severe frosts will quickly spread into Germany, Benelux, Denmark and British Islands, with the strongest frosts of the Winter 2020/2021 in western half of described territory.
Forecasted temperatures up to -14°C in outputs should mean frosts up to -25°C in basins, vallyes, but too in the coldest lowlands (e.g. northeast of Poland or northern Germany).
Frosts -15/-20°C should rarely surprise Benelux and British Islands near outputs like this, what should be the strongest winter for a few years, maybe regionally decades.
According to ensemble forecasts, cold conditions are still possible cca until 20. February, then early Spring 2021 weather is in Europe finally expected.
Still are in the game more extreme variants, with stronger frosts such as only -20°C or -25°C.
If overcoming of –30°C should be possible, Mkweather will immediately inform you about new, anomalous outputs, during the next days.
Outputed temperatures for continental Europe, 5.-14. February 2021 /wetterzentrale.de
*absolute national TOP temperatures should be 5-10°C lower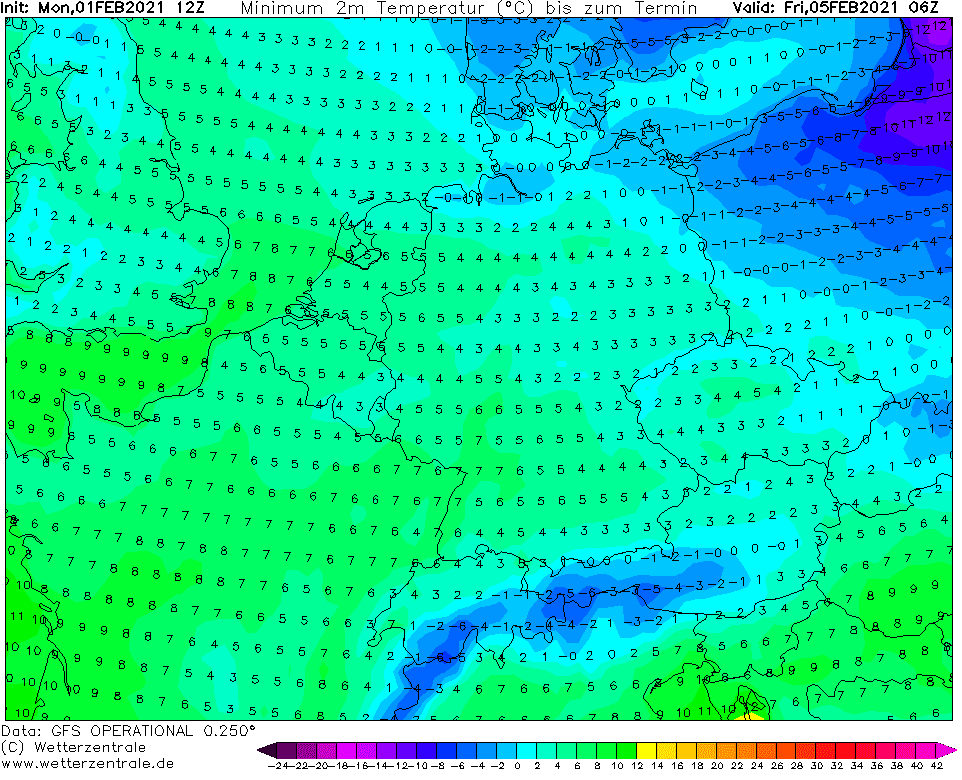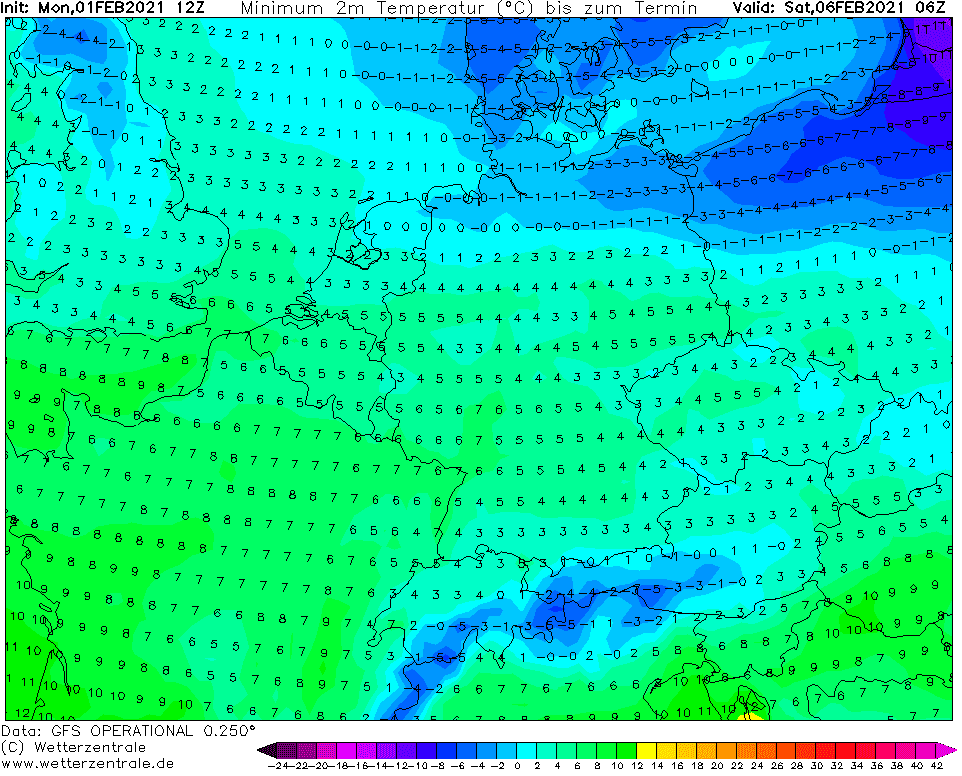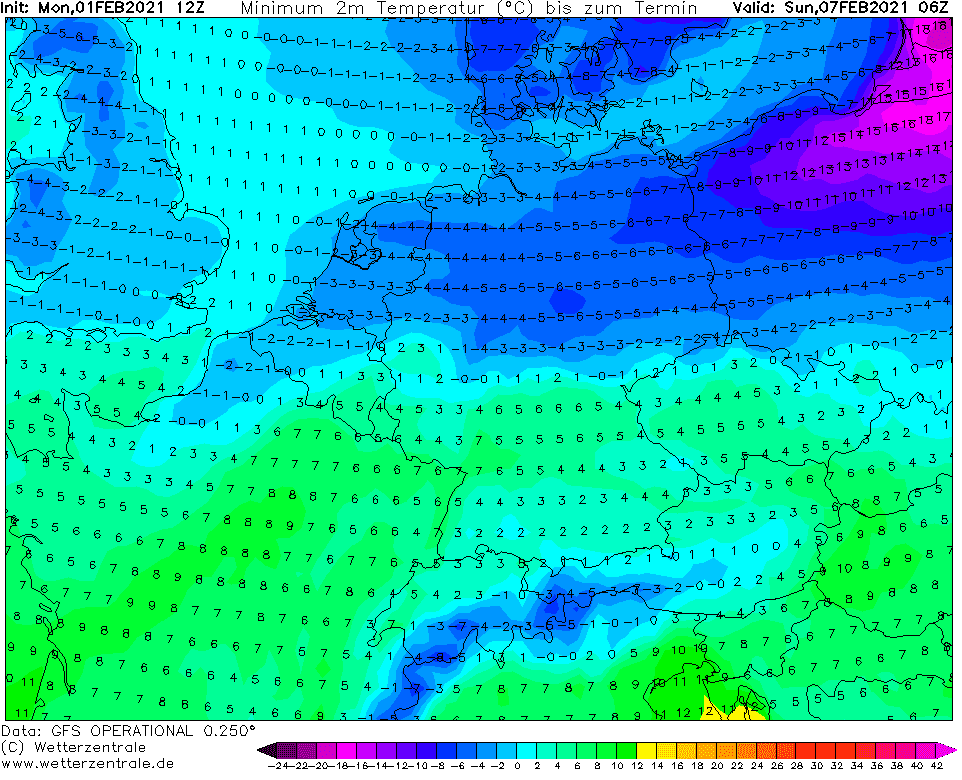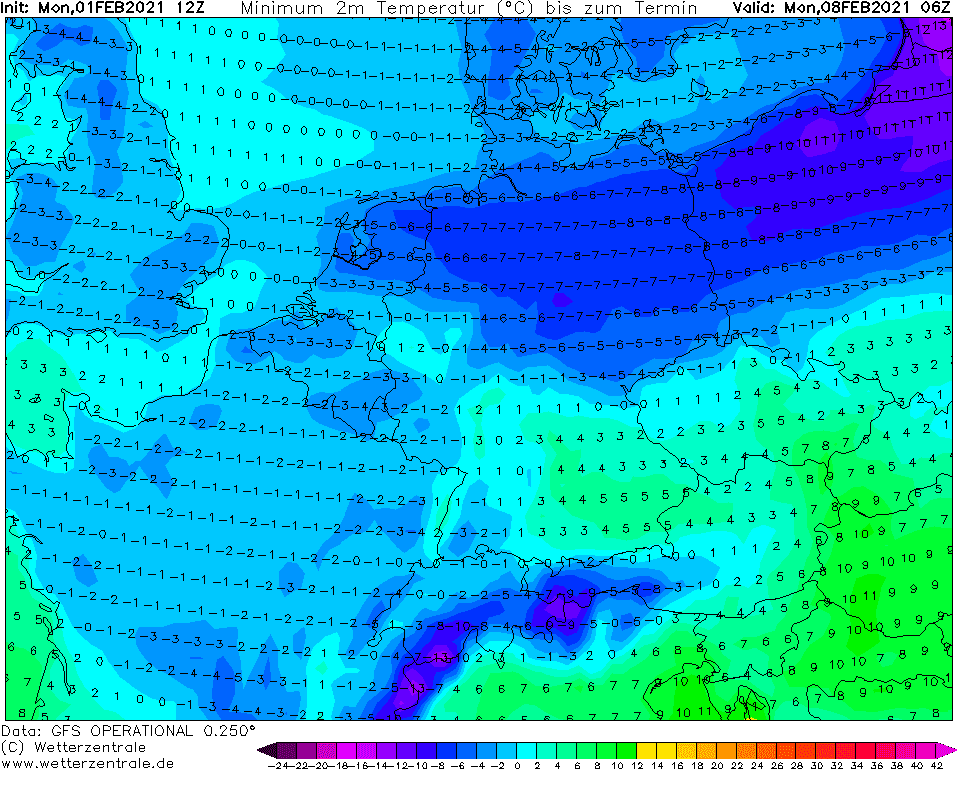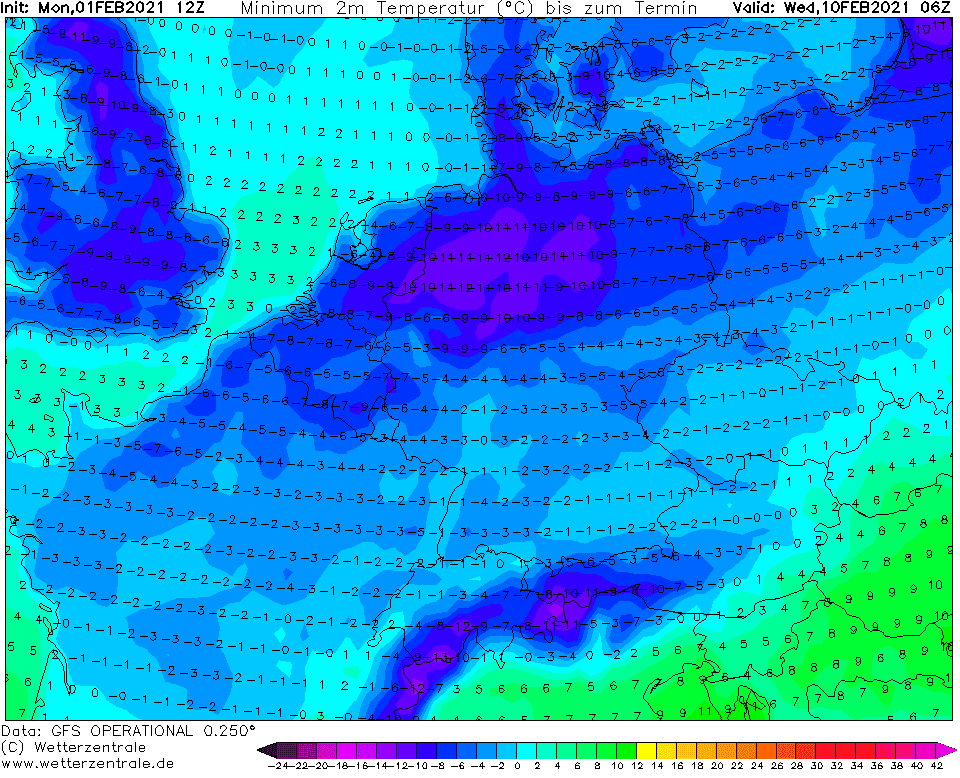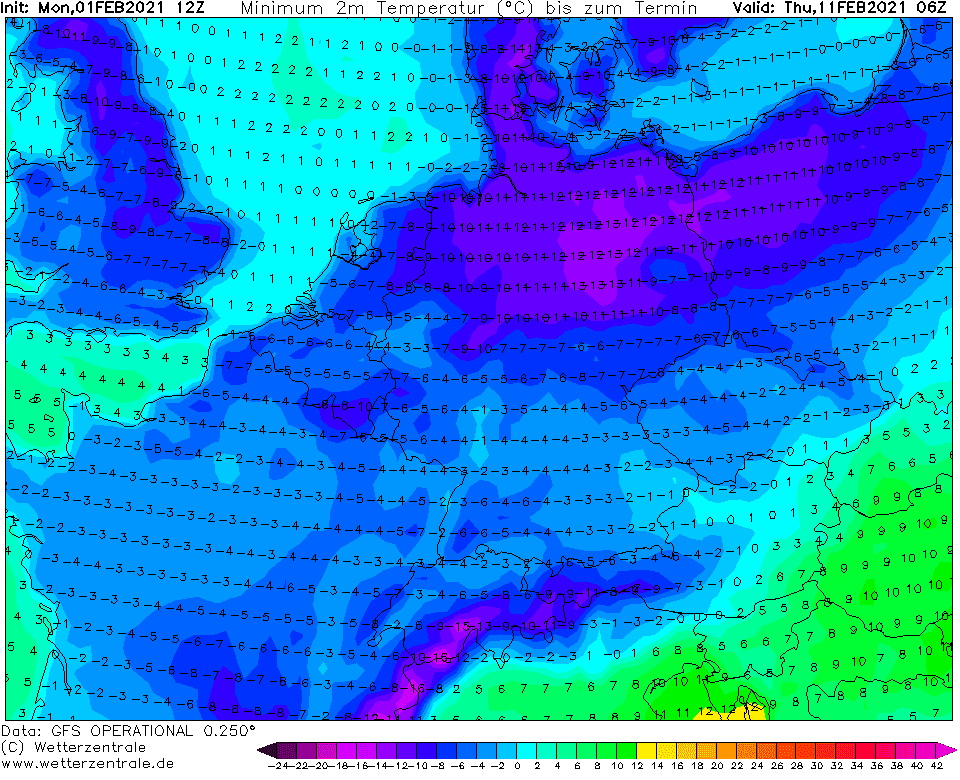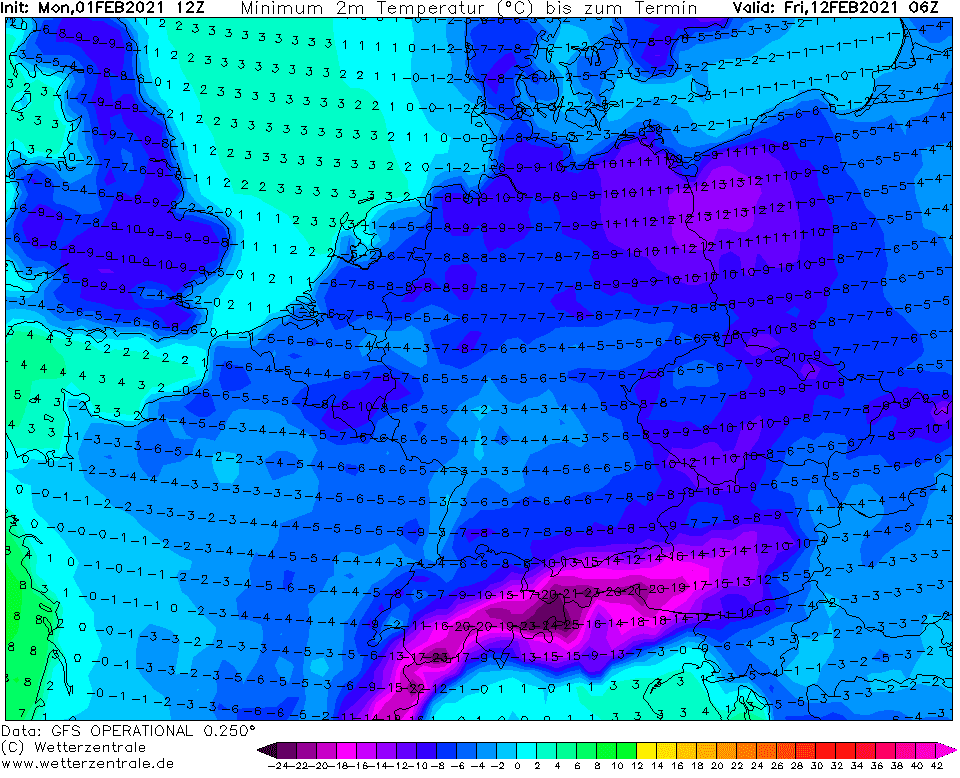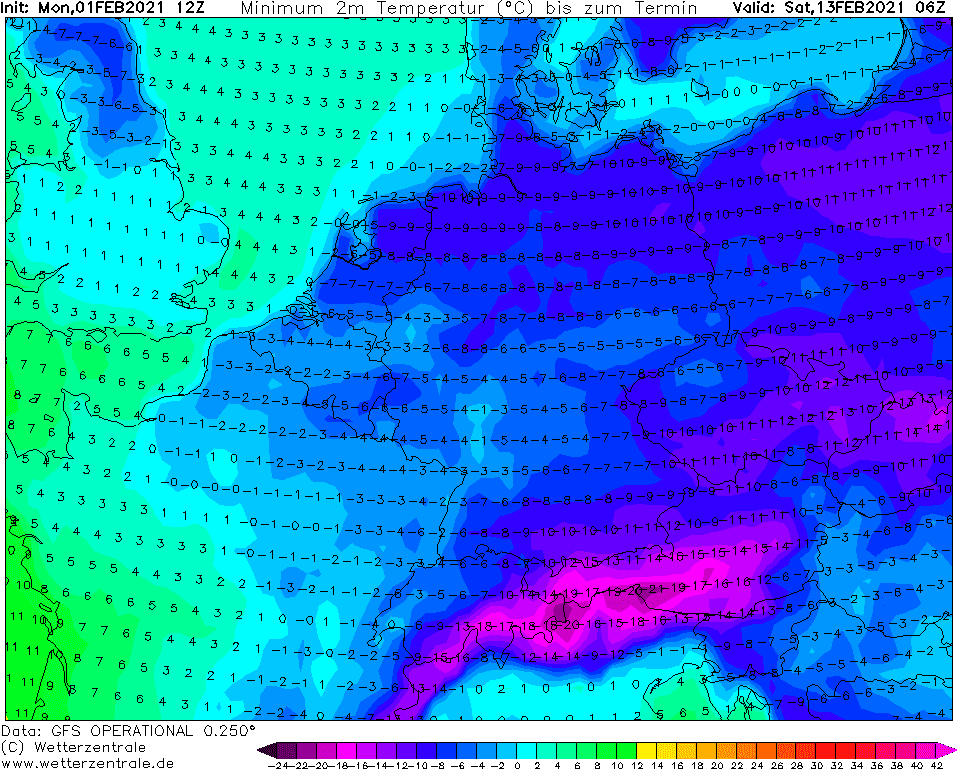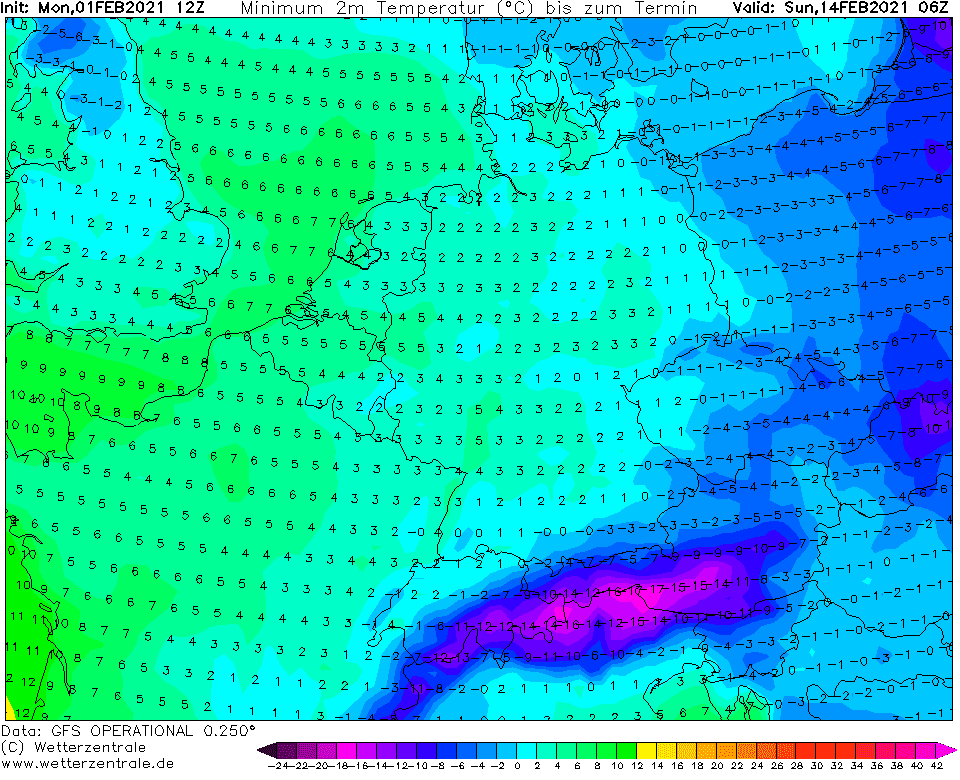 Read more: