Deadly cold at the weekend! Windchill -70°F / -57°C in the USA and -90°F / -68°C in Central Canada!
Forecasts for the weekend, 6.-7. February are for parts of the USA and Canada extremely cold – it appears that it will be the coldest times of the Winter 2020/2021!
In northern parts of the USA, minimum temperatures up to -40/-45°C (-40/-50°F) and windchill unbelievable -70°F (-57°F) are forecasted!
-70°C real feel isn´t any fun and these conditions should be in Northern Plains, Upper Midwest and Great Lakes region deadly! /https://mkweather.com/2021/01/16/heart-attack-influenza-cancer-frostbites-hypothermia-covid-what-you-should-to-know-about-arctic-and-siberian-coldwaves//
Even worse forecasted conditions are for Central Canada, where temperatures -50/-55°C and windchil unbelievable -90°F (-68°C) is possible.
There will be a big potential for overcoming of temperature records in both countries.
A coldwave will be moving from Western Canada above Central Canada, Northern Rocky Mountains, Northern Plains, then Midwest, Great Lakes area up to Northeast and Mid-Atlantic from Friday to Monday, 5.-8. February 2021.
It is very possible, that extreme winter until 20. February will return, current outputs of GFS expect next similar outbreak around 17. February 2021.
If you read this report and live in hit regions, share it and warn other people before expected unprecdented winter blast, we will update materials on Mkweather until the weekend, yet.
Infographics: wxcharts.com, wetterzentrale.de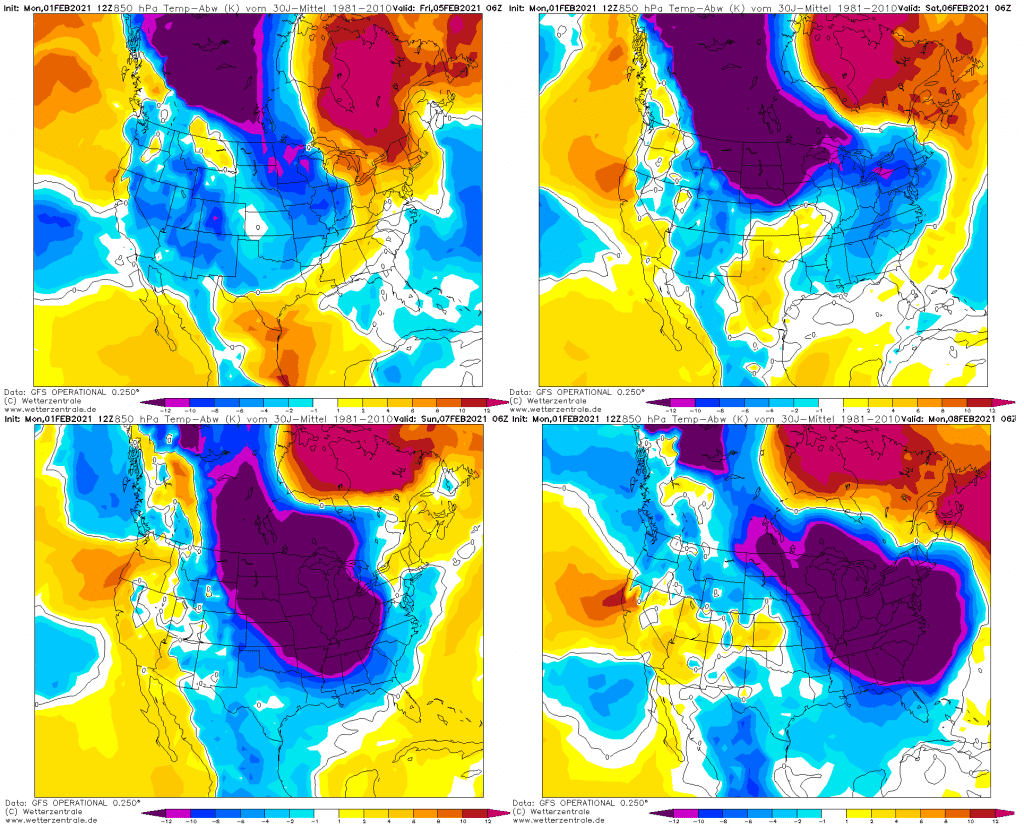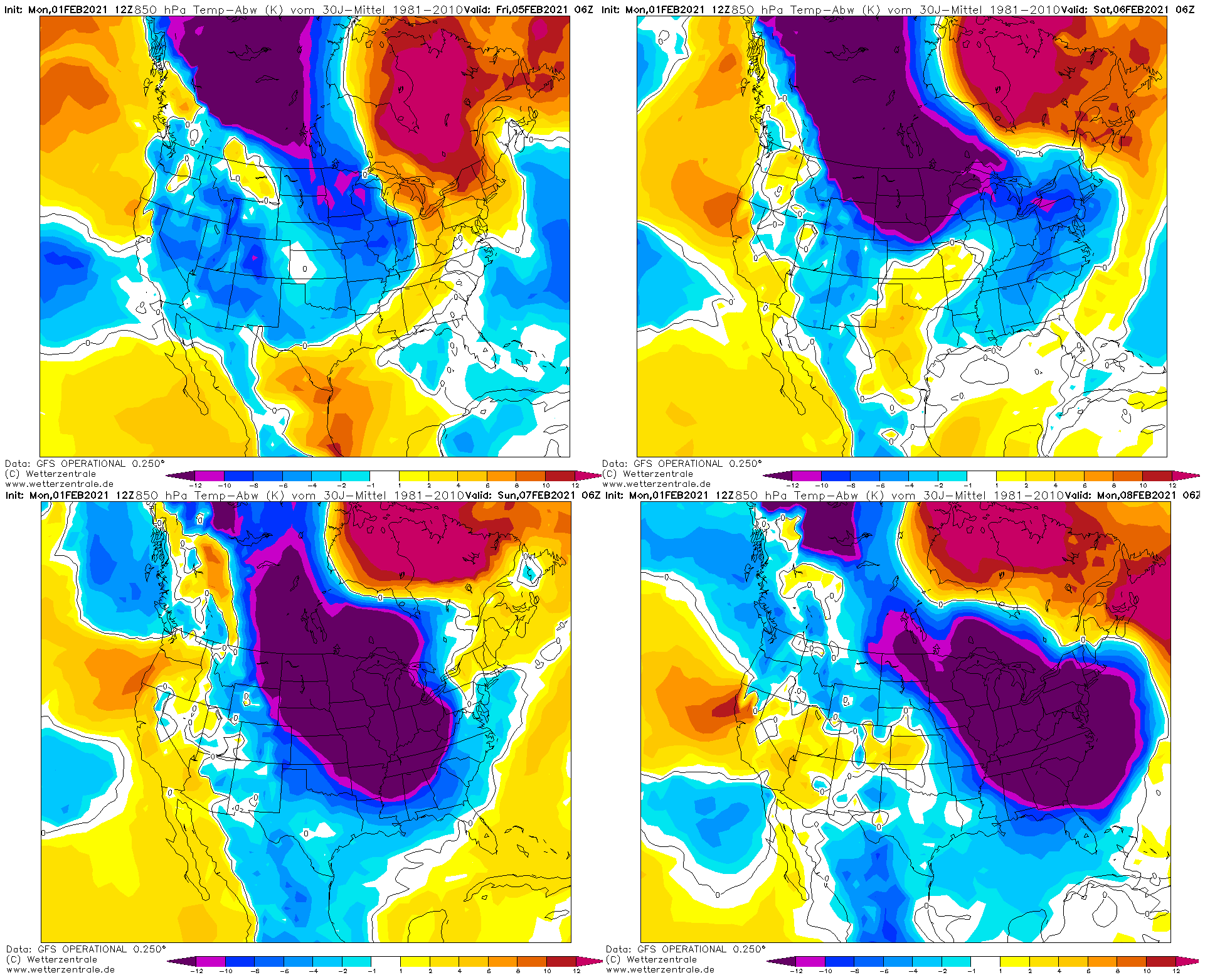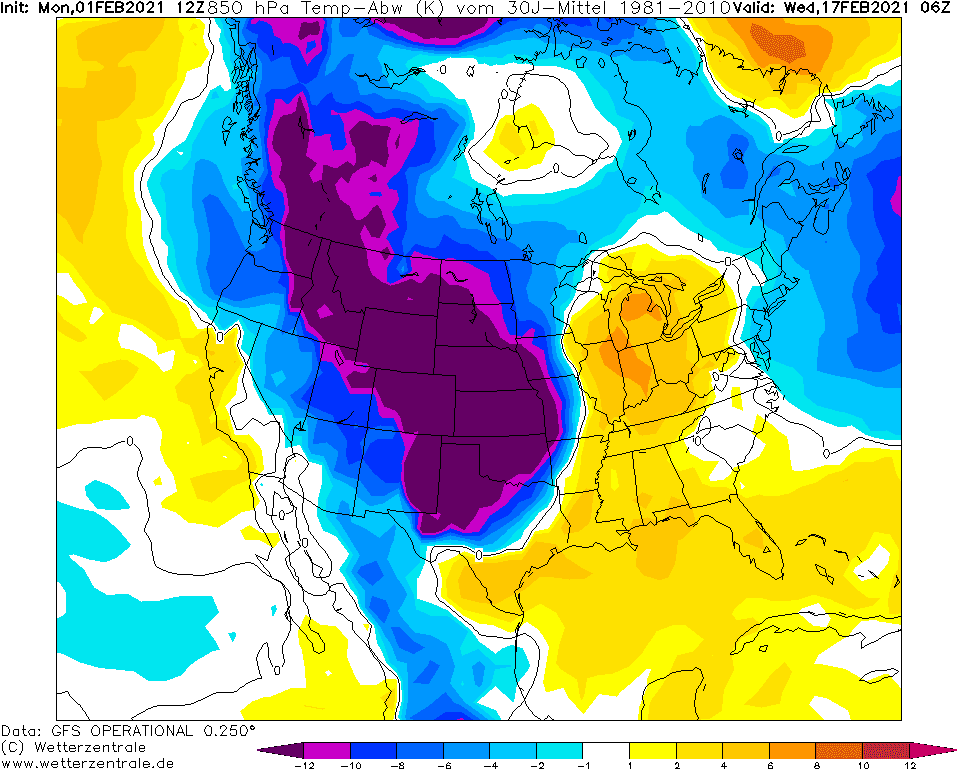 Read more: