Botswana -9,7°C, only 0,9°C from the all-time national record!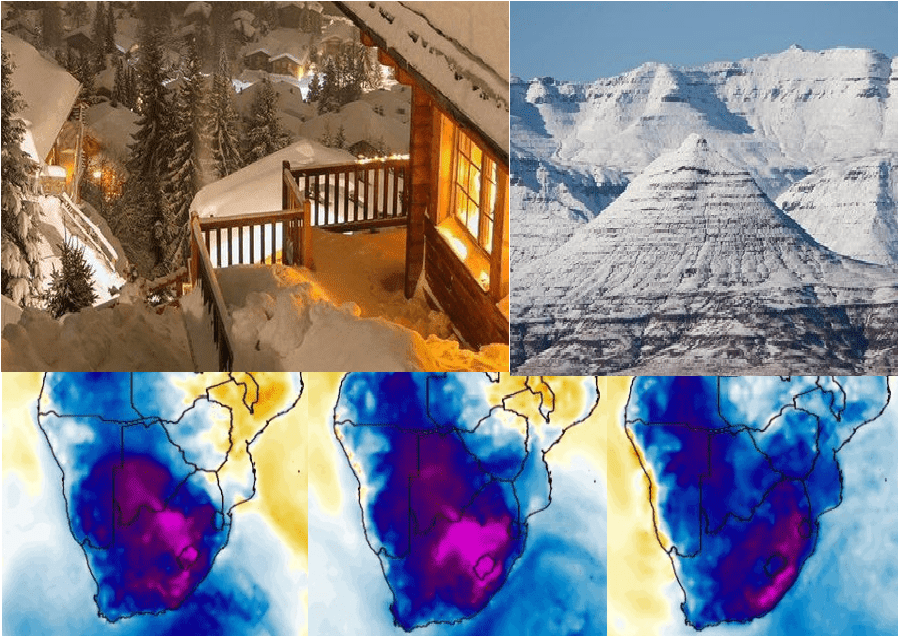 Extreme coldwave in South Africa is peaking and after -10,0°C in Werda, Namibia /https://mkweather.com/antarctic-winter-in-africa-namibia-100c-botswana-77c// is very close to all-time temperature records Botswana, too, with measured -9,7°C on Thursday, 22. July 2021 (all-time record is -10,6°C).
Very cold is in South Africa, too – below 1000 MASL, -10,0°C was in the last week (15. July 2021) reported in Twee Riviere (879 MASL) and on Thursday, -9,5°C was in the city measured.
Snow has started falling in parts of the Northern Cape – including Kimberley amid a severe cold front. The South African Weather Service issued a warning of snow and cold weather over the Western Cape, Northern Cape, and Gauteng – several roads across South Africa were already due to snow conditions closed.
Coldwave is moreover linked with regional power outages.
In all 3 Capes was moreover declared the worst drought in 100 years.
On Thursday, the coldest times were reported from central South Africa, Botswana, and southeastern Namibia and on Friday and Saturday, 23.-24. July 2021, the largest temperature anomalies from average are forecasted for east-central South Africa, Lesotho, and then eastern South Africa, southern Zimbabwe, and southern Mozambique.
Cold weather is forecasted to persist above south-African states minimally until the end of July 2021.
All-time cold record for South Africa, -20,1°C for Buffelsfontein came from 23. August 2013 (note: the last La nina period), but until 10. August 2021, this record shouldn´t be broken.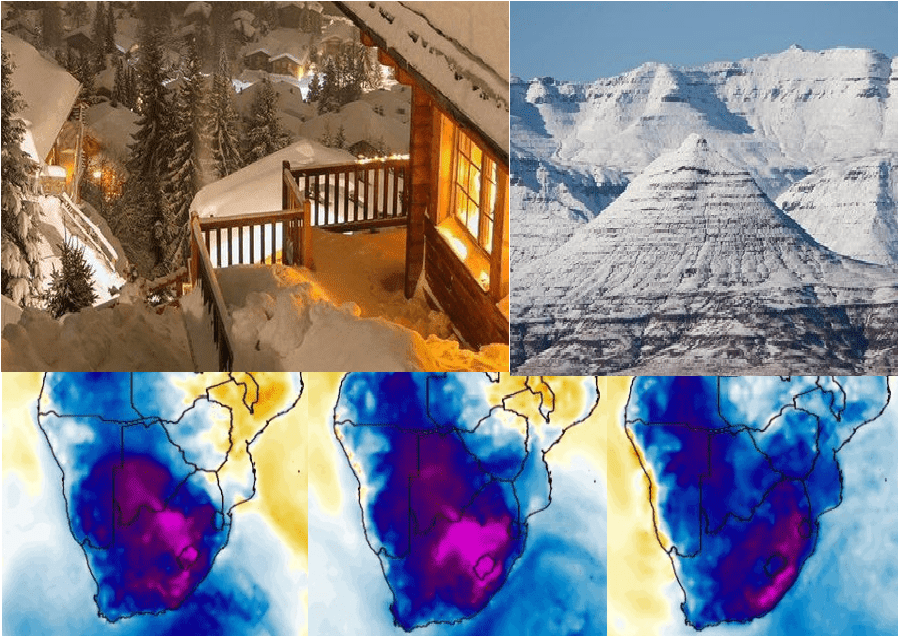 Source: wxcharts.com