British Islands colder than Eastern Europe: Why upcoming February coldwave should be strange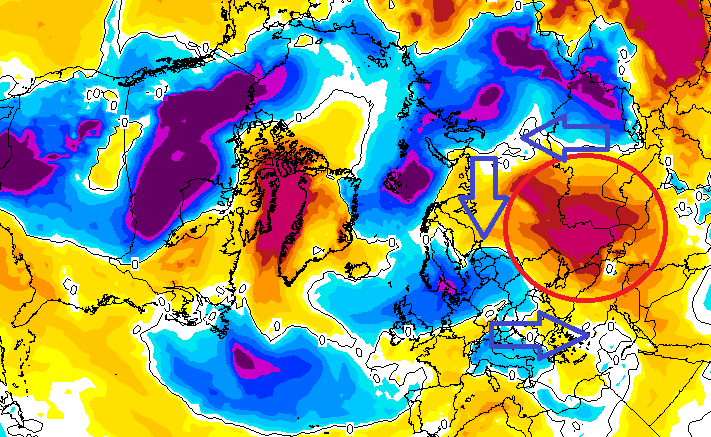 Only in last series of articles, Mkweather announced the next possible extreme Siberian coldwave /https://mkweather.com/2021/01/26/the-most-extreme-forecast-of-the-year-should-be-winter-even-stronger-30c-in-central-europe-again//.
This extreme coldwave should arrive after milder winter blast around 1. February /https://mkweather.com/2021/01/26/20-25c-in-central-europe-forecasted-already-for-monday-tuesday-1-2-february-2021-mk//.
Possible peak of this, the third, strong winter outbreak, should hit parts of Europe around 7.-12. February 2021 /according to current forecasts/.
However, shifting of cold Siberian air masses from Siberia above Europe haven´t to be so perfectly arranged, such as appeared in last articles.
There should be one disturbing factor – a blocking high above Eastern Europe and Central Asia, which should cause, that while in Eastern Europe will be very warm, meanwhile Siberian air will be shifting above Arctic into northern, then western and finally continental parts of Europe or Mediterranean.
Easily should become, that British Islands will be in circulation such this colder than many continental parts of eastern Europe or Caspian region.
For Central Europe it means, that patience with forecasts will be furthermore needed, while Scandinavia, British Islands or, Germany and France, should be relatively satisfied with extremity of potential February winter outbreak.
Still is possible, that within next outputs of forecast models, blocking high on the east will be weaker, and many parts of continental Europe will be in center of Siberian flow.
Summary: Extreme winter conditions in Europe in long-term outlook are still forecasted – mainly for northern and western half, forecasts for Central Europe will be furthermore updated. However, Central Europe expect decent frosts already around 1.-2. Feburary with fall of temperatures into interval -20/-25°C.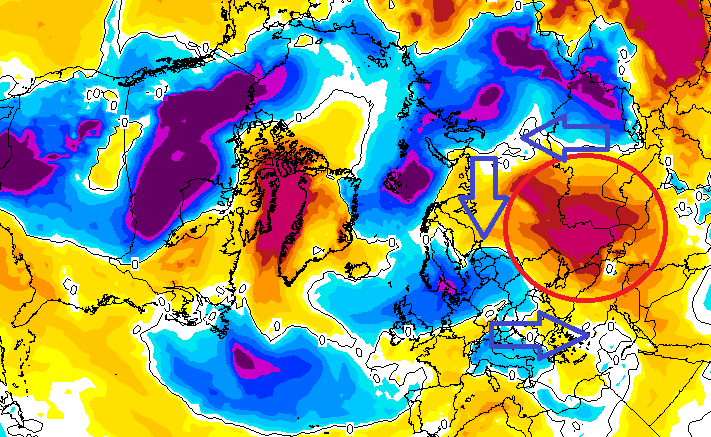 Infographics: ECMWF, NOAA, wetterzantrale.de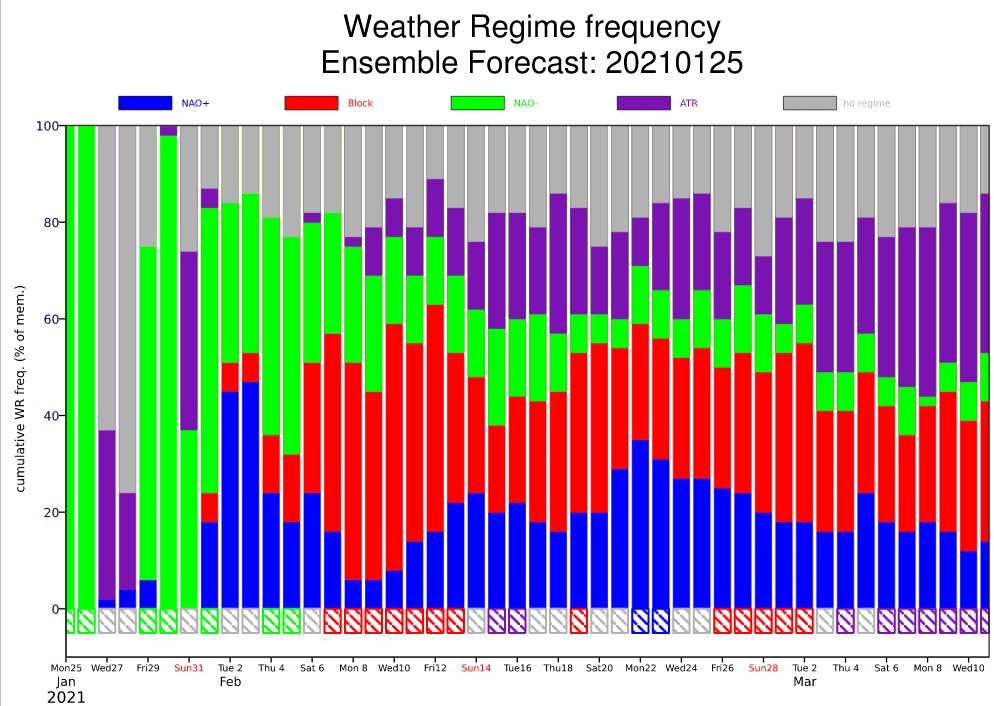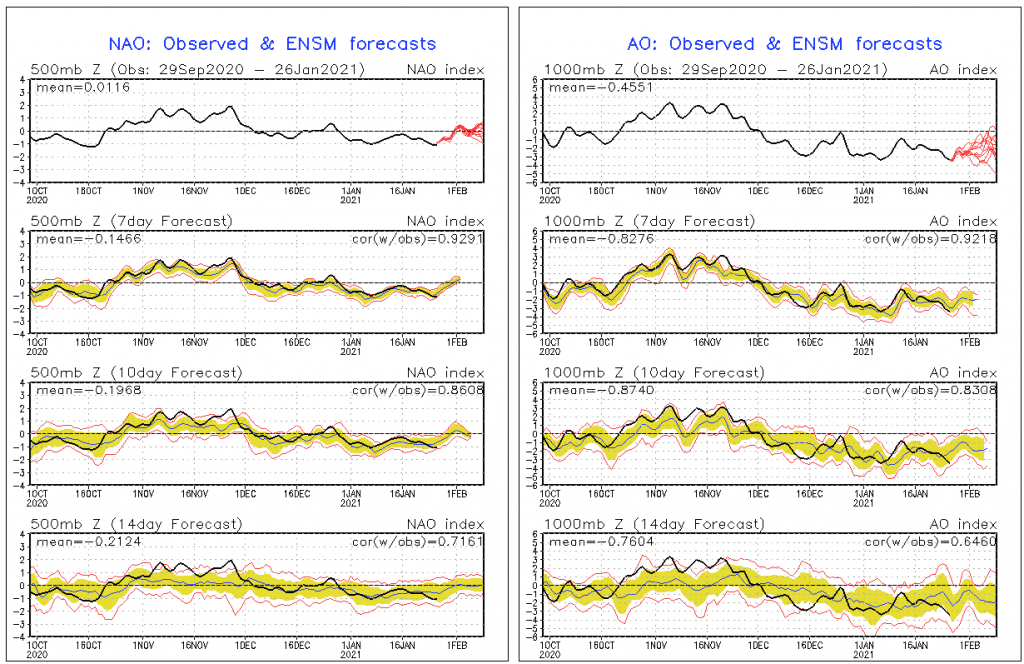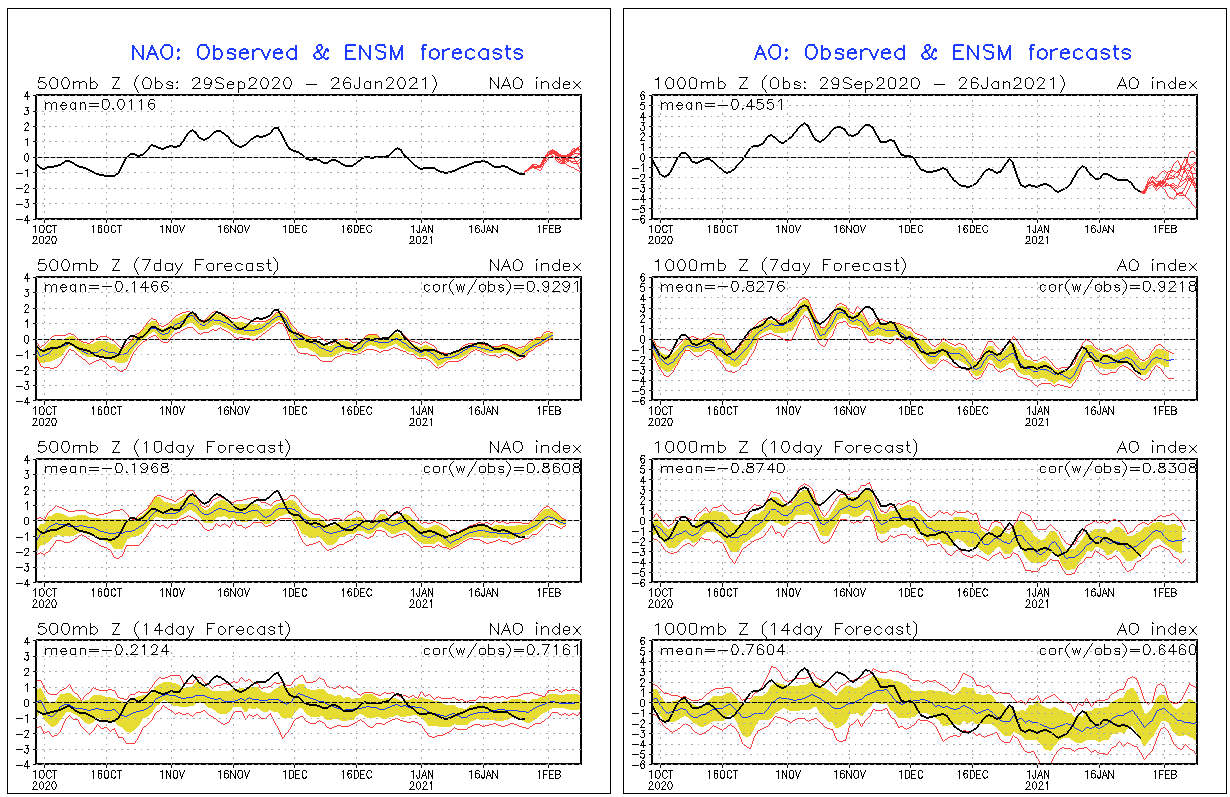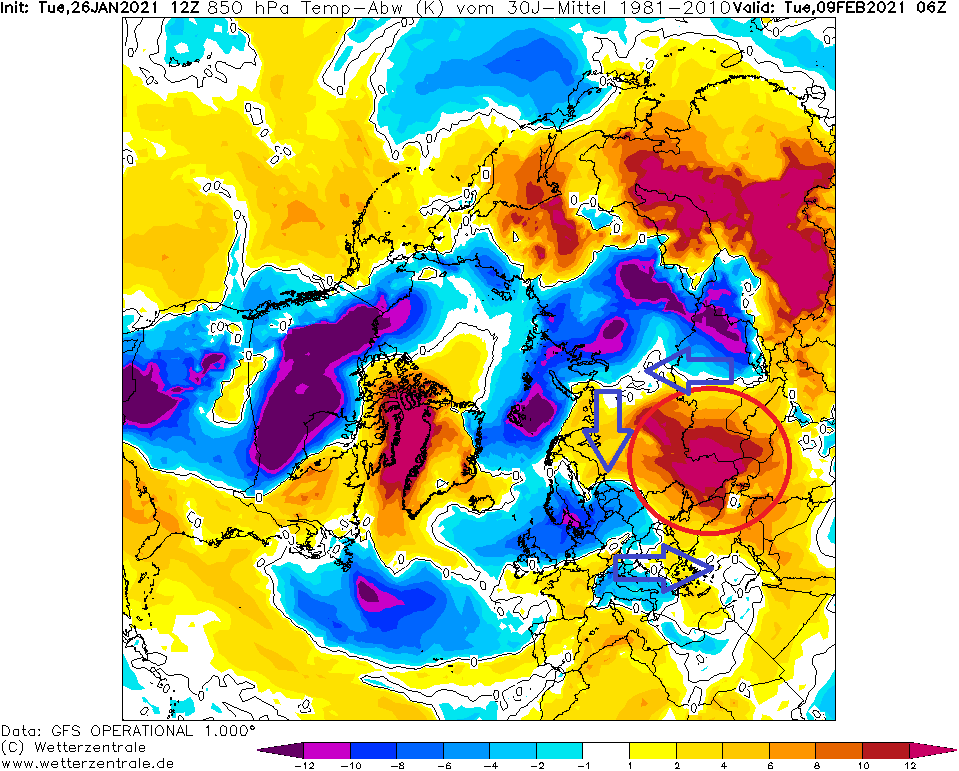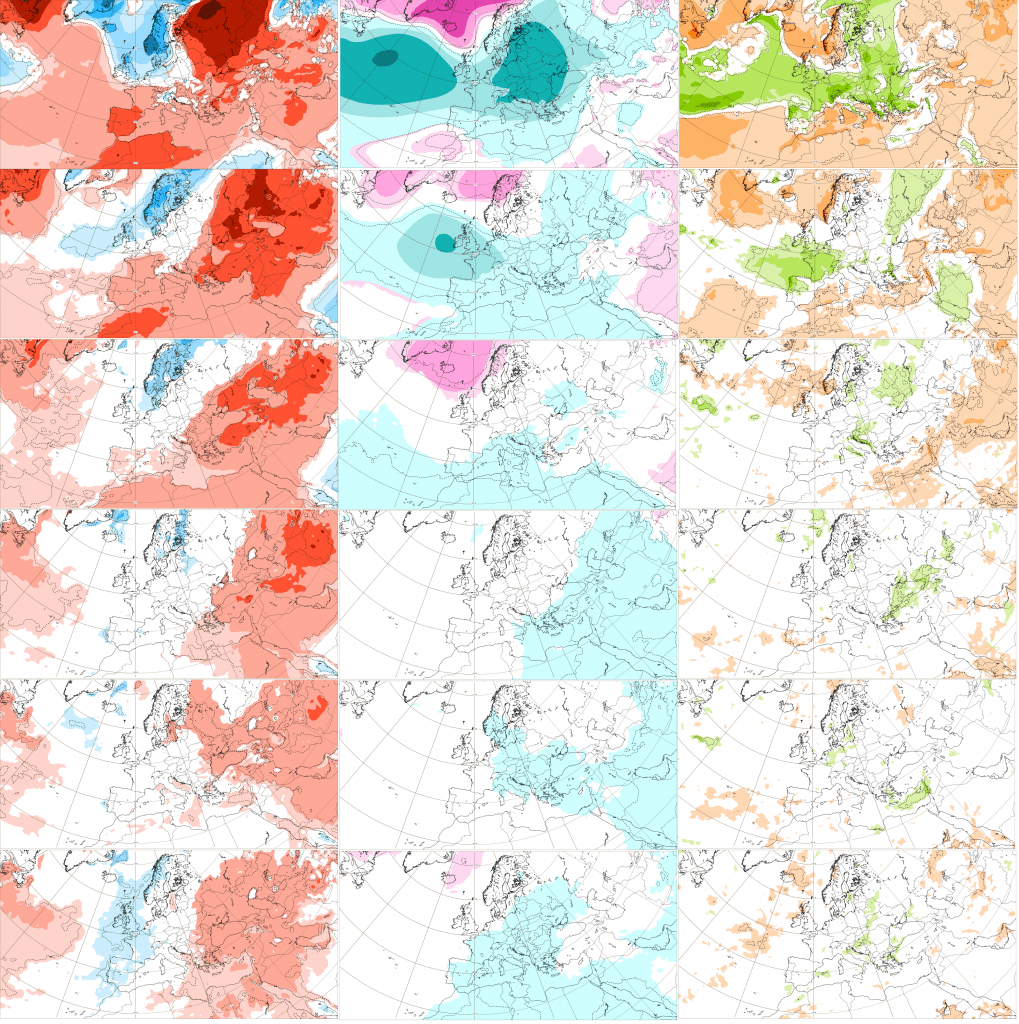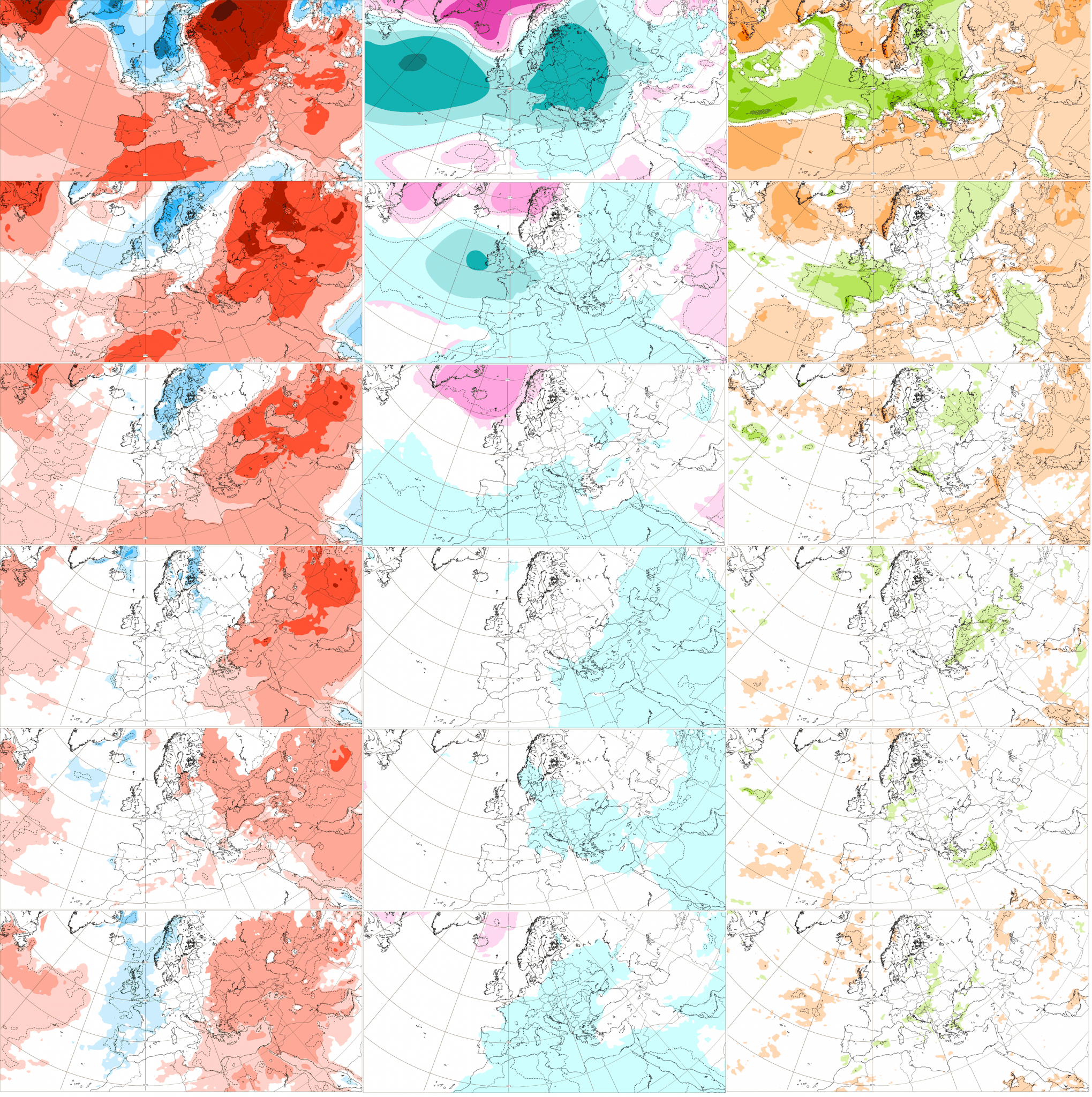 Read more:
(Visited 125 times, 1 visits today)