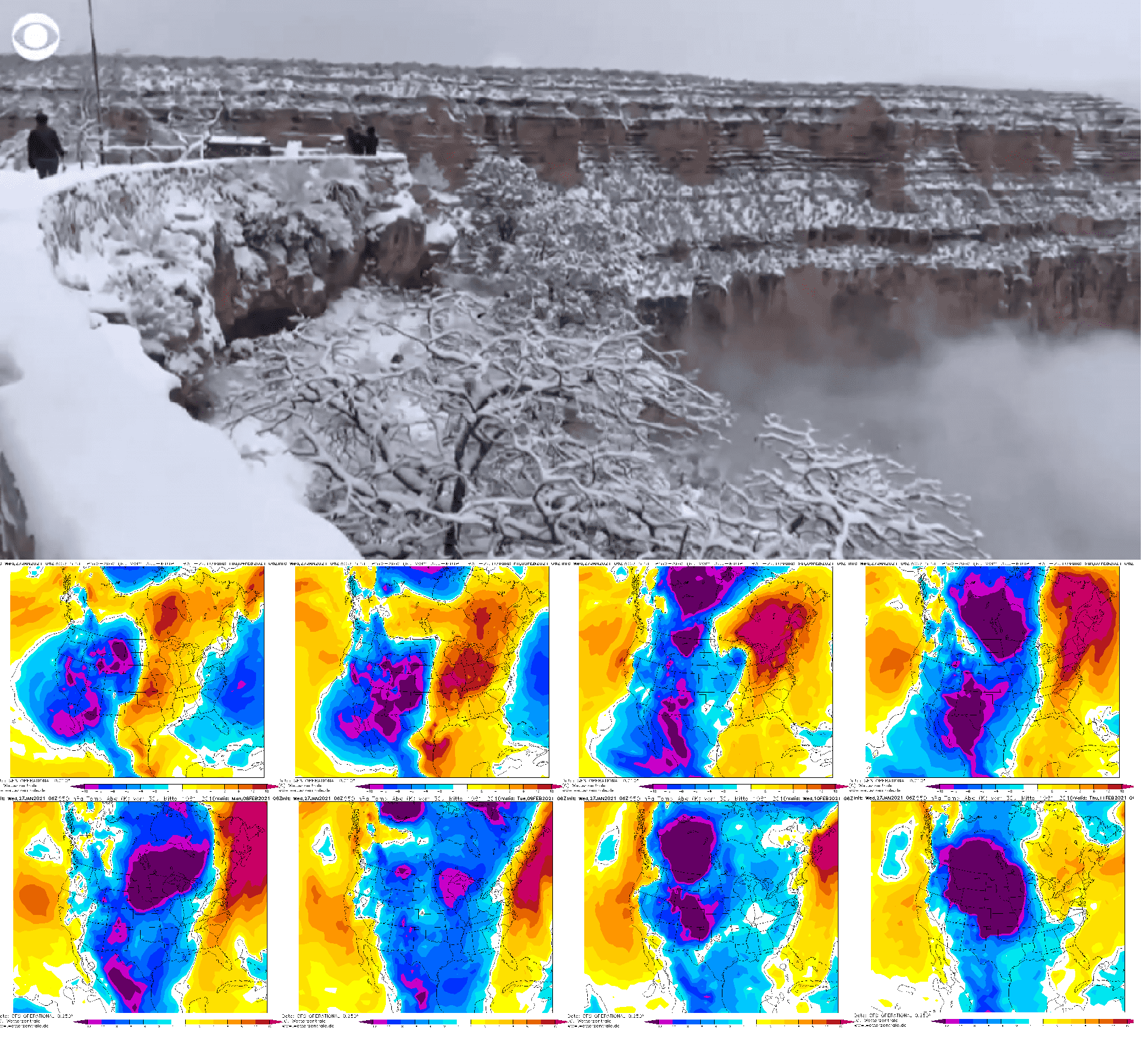 From southern parts of the USA, the most often hit by frosts and snowstorms are traditionally mainly parts of southern Midwest and Texas. Now, Southwest and parts of Southeast are under the snow and in some desert regions, the snow is seen after many years.
Only last week we warned about extreme cooldown in southeastern parts of the USA /https://mkweather.com/2021/01/21/southwest-usa-after-35c-94f-and-wildfires-a-powerful-coldwave-early-next-week-2021// and cold weather is really there.
In mountainous and northern regions, have been covered by snow lower situated areas, in the south, mountains around big cities have become white since weekend.
Under the snow is e.g. Grand Canyon, too, or many other desert regions in California, Nevada, Arizona or New Mexico.
In Southeast (and Midwest, Mid-Atlantic), another blizzard has brought many snowfall during last days, locally historic. Hit region is large almost from Atlanta into Philadelphia.
Accroding to some weather services and weather tools, wave of cold weather is long from coast to coast.
Accroding to the newest forecasts of GFS, Northern Amrica expect possible peak of Winter 2020/2021 in the first half of Feburary 2021, with next heavy coldwave arriving from the west and northwest and shifting towards eastern coast. This coldwave will be shifting across the USA according to current estimates mainly between 5.-15. Feburary 2021.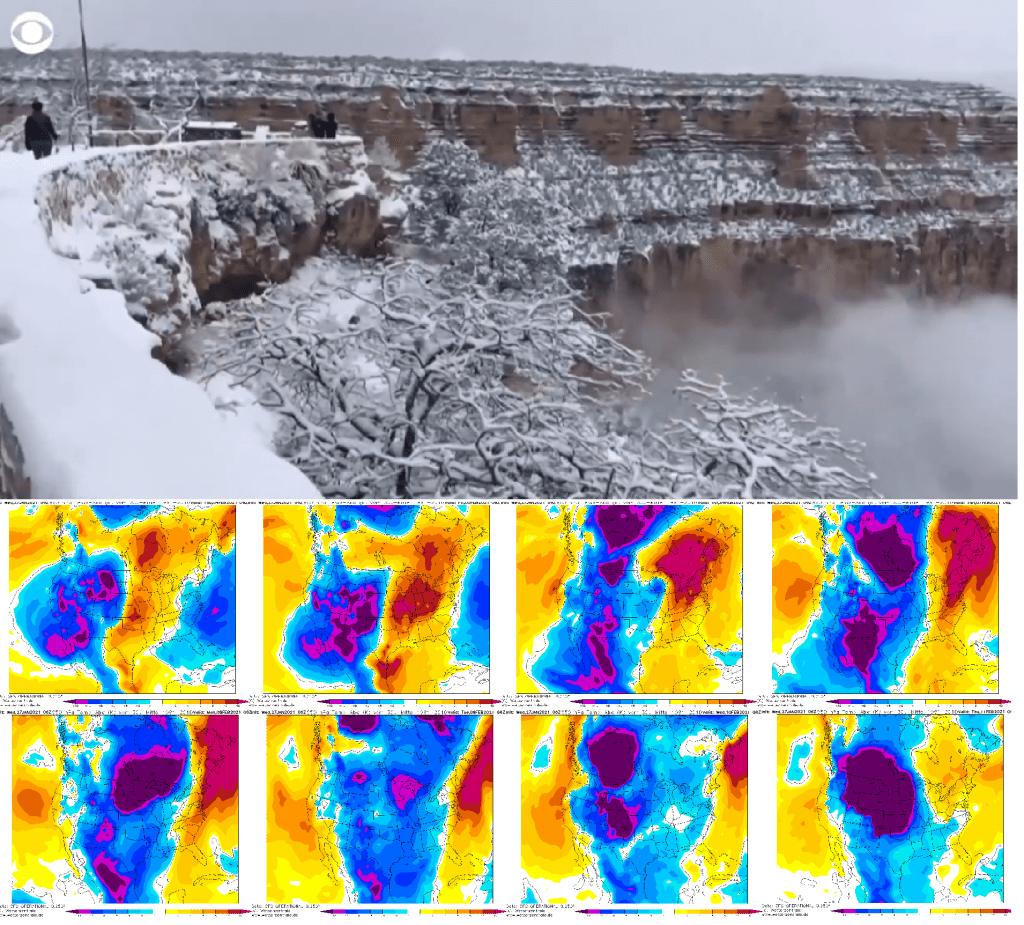 T850 hPa anomaly, Wednesday 27. January 2021 /wetterzentrale.de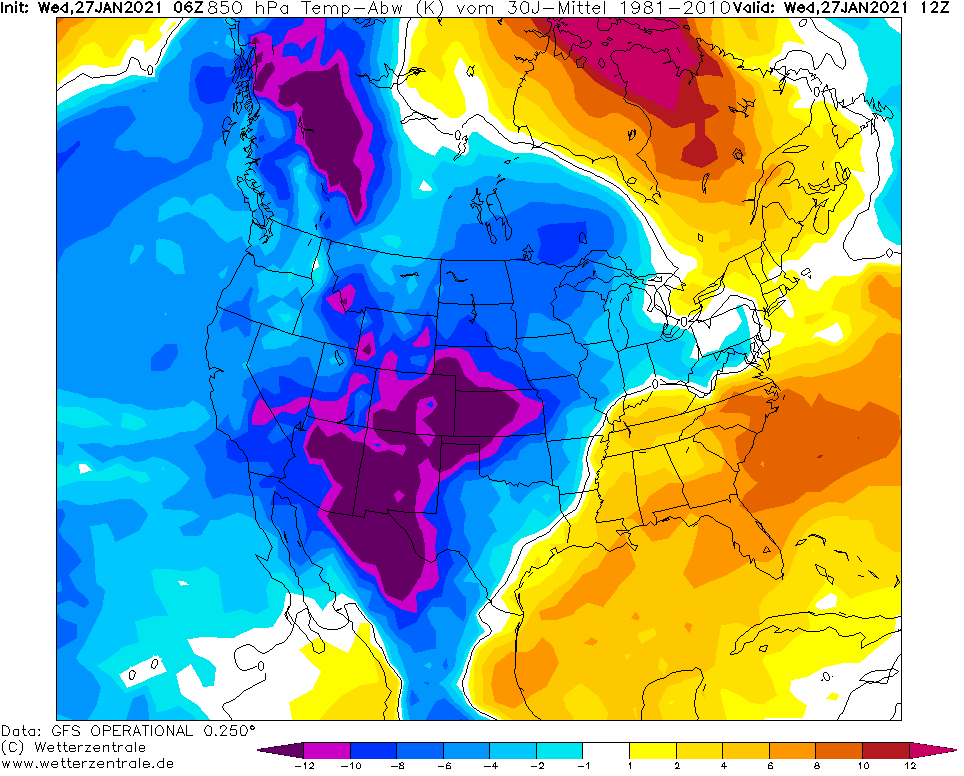 T850 hPa anomaly, 16-day forecast /wetterzentrale.de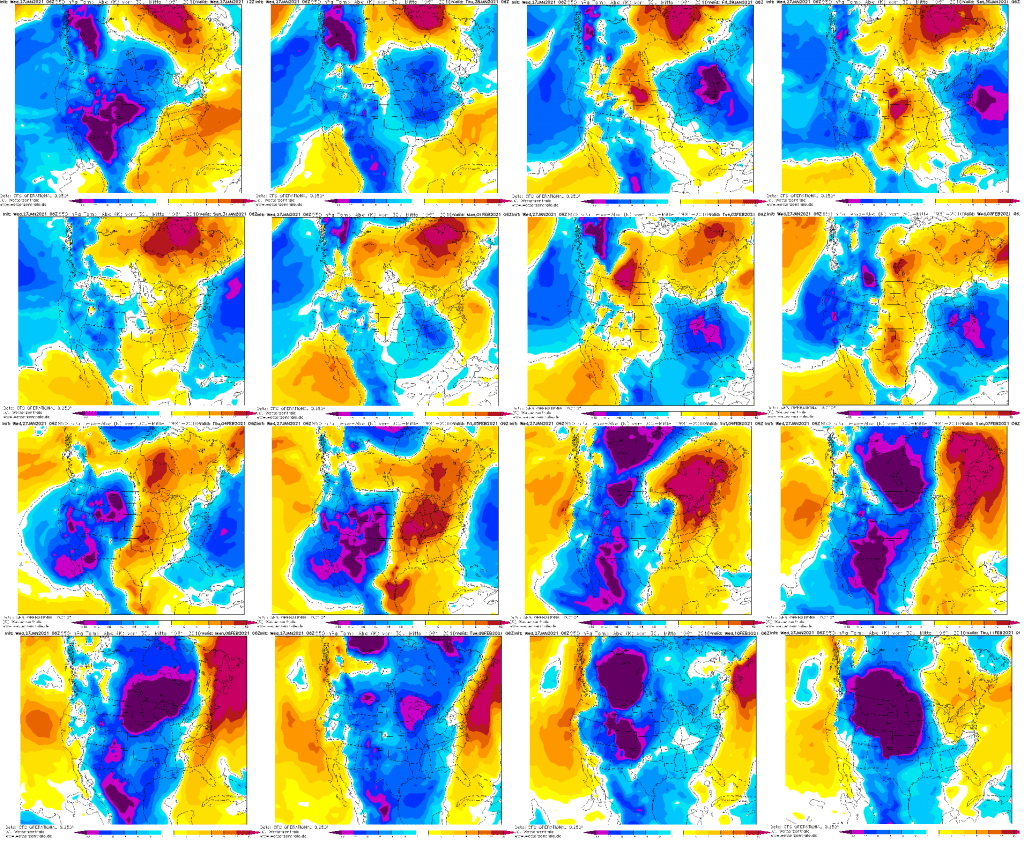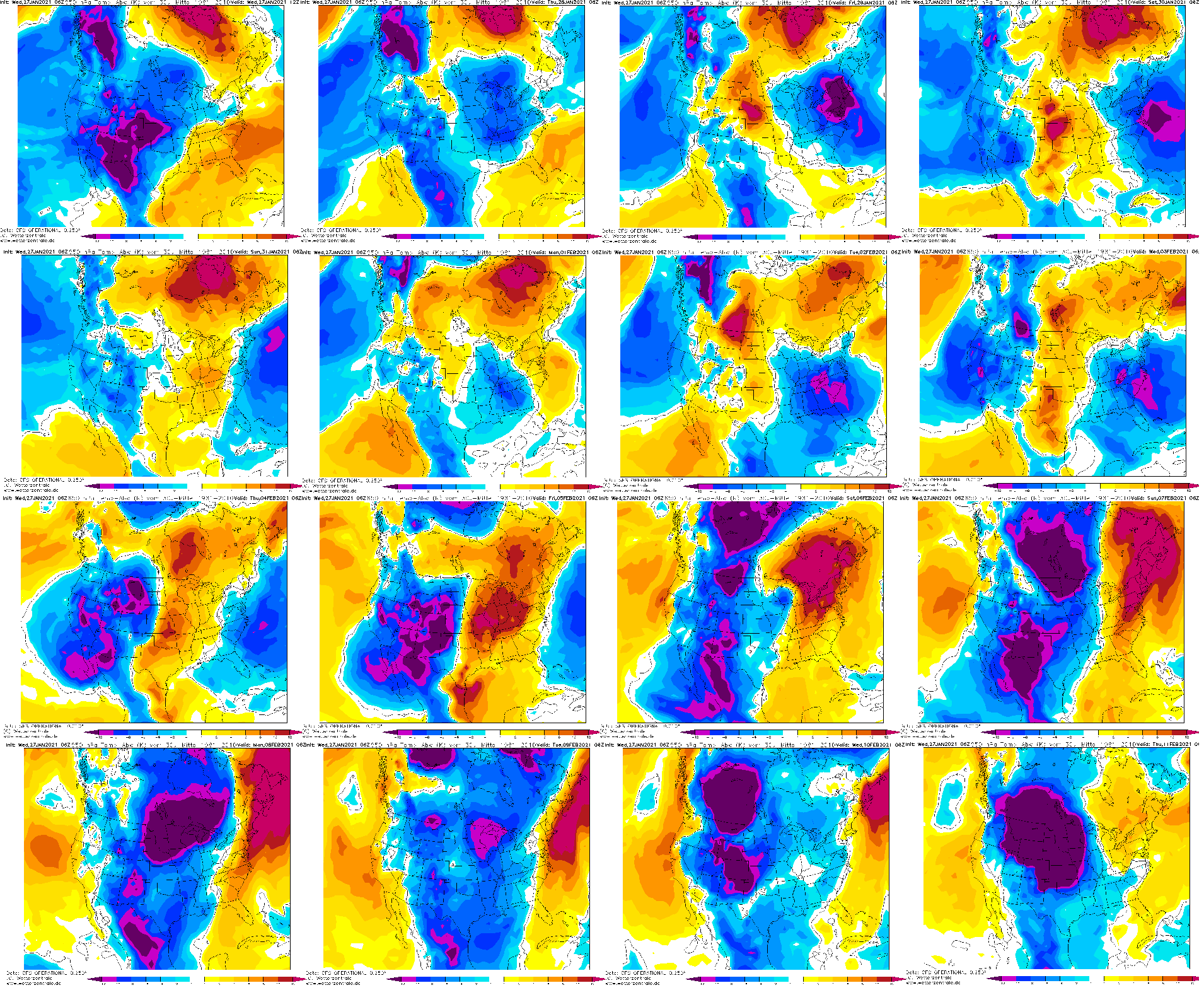 Grand Canyon under the snow, 27. January 2021
California
Read more: