Californian and Oregon fires: 4,4 (3,4+1) mil. acres, 31 dead, 500 000 people in Oregon evacuated, air quality as you have smoked 25 cigarettes per day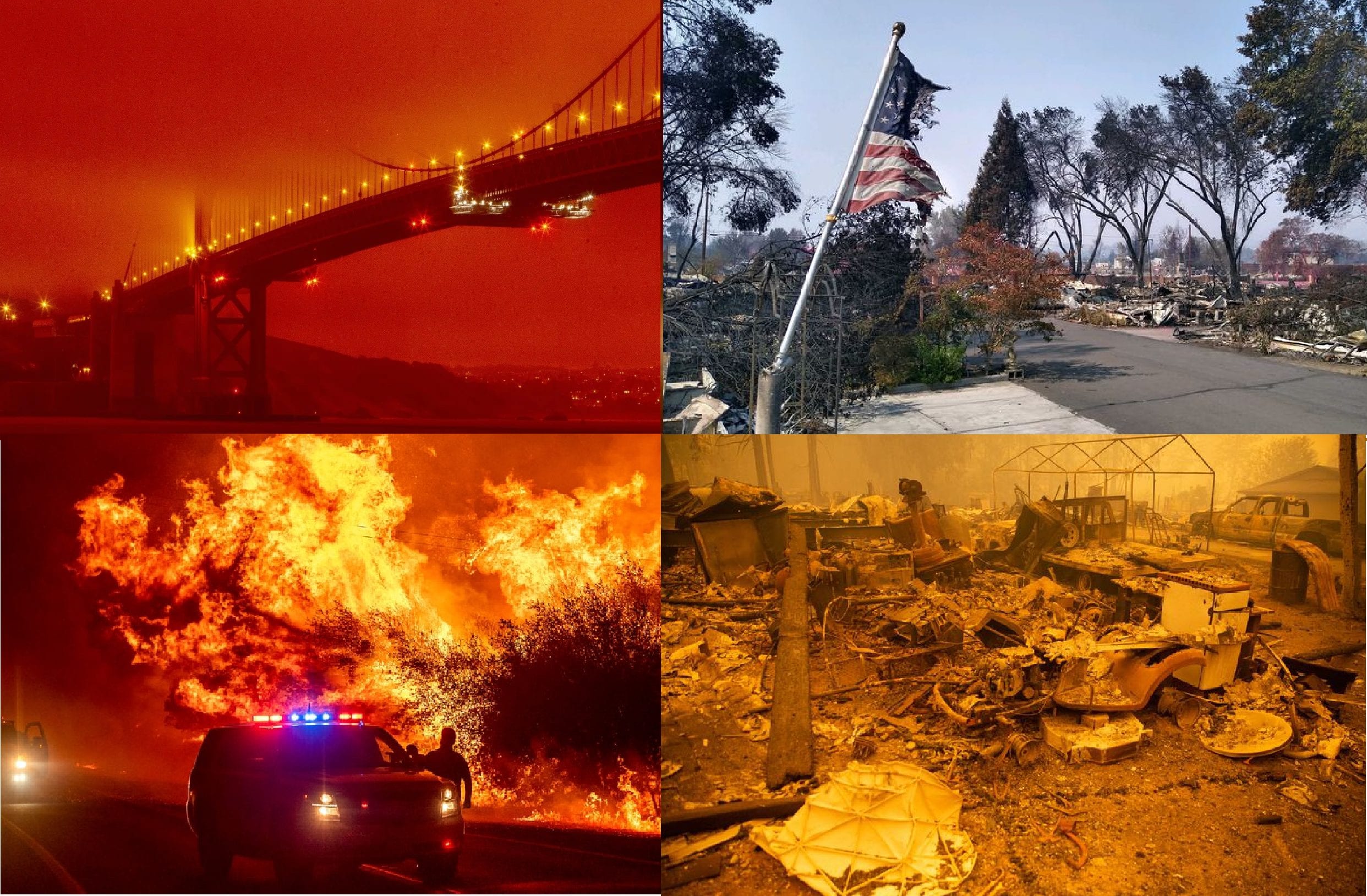 West wildfires are the worst in all-time history. The most wildfires destroys California, Oregon and Washington, but with extremely hot weather, fires are returning very quickly to Idaho, Montana, Utah, Wyoming or Colorado.
In California, 3,4 millions acreas already burning, in Oregon, almost 1 million acres is in the fire. 500 000 people from 4 millions populated Oregon were ordered to evacuation during last days.
Wildfires have to account already 22 deaths in California and 9 deaths in Oregon last days. Situation is critical, because the next killed can be linked with toxic smoke from wildfires, which has flooded the populated cities in the coast, including San Francisco.
Fire-specialists say that being in conditions on West now, is such like a person has smoked 25 cigarettes per day. Air on the West has made toxic mainly Carbon dioxide (CO), which is in higher concentrations deadly.
August Complex fire with more than 875 000 acres has become the worst wildfire in Californian history already.
The bad is fact that California is the most populated state of America with center of its highly-specialised industry (quarter and quinter) in the world – wildfires could then directly effect health of lot of Americans and have impact to some industrial complexes. Furthermore, high impact for life people and industry has a COVID-19 nowdays.
Forecasts for next 3 months are very bad, we are in La-Niňa phase with severe drought and hot conditions over West USA. Predictions say that wildfires will continue minimally up to November, or even December 2020 with widespread impact to life, property of people and regional ecosystems.
Map of current wildfires across West US and satellite image of spreading smoke /cnn.com, en.wikipedia.org:
Powerful photos and videos from region: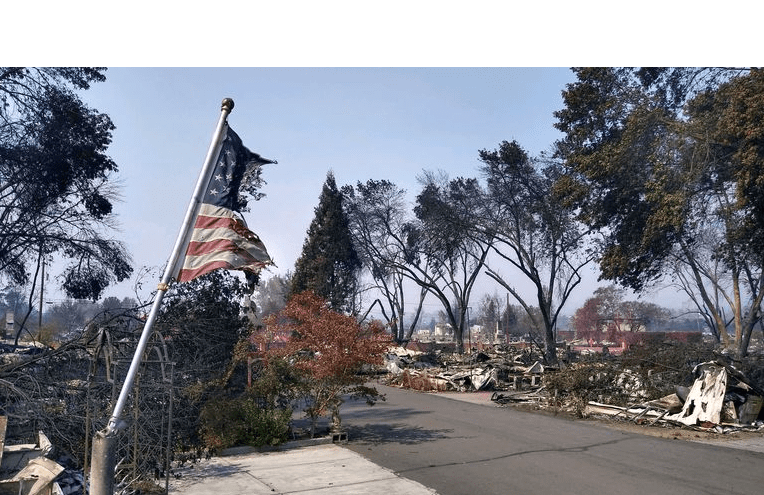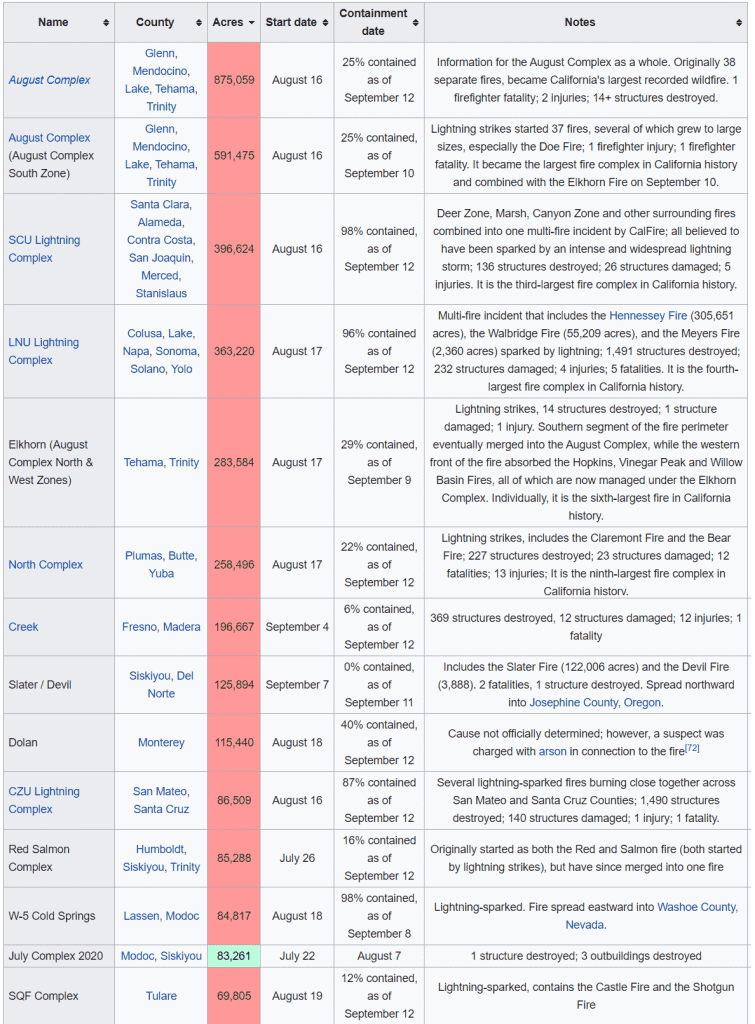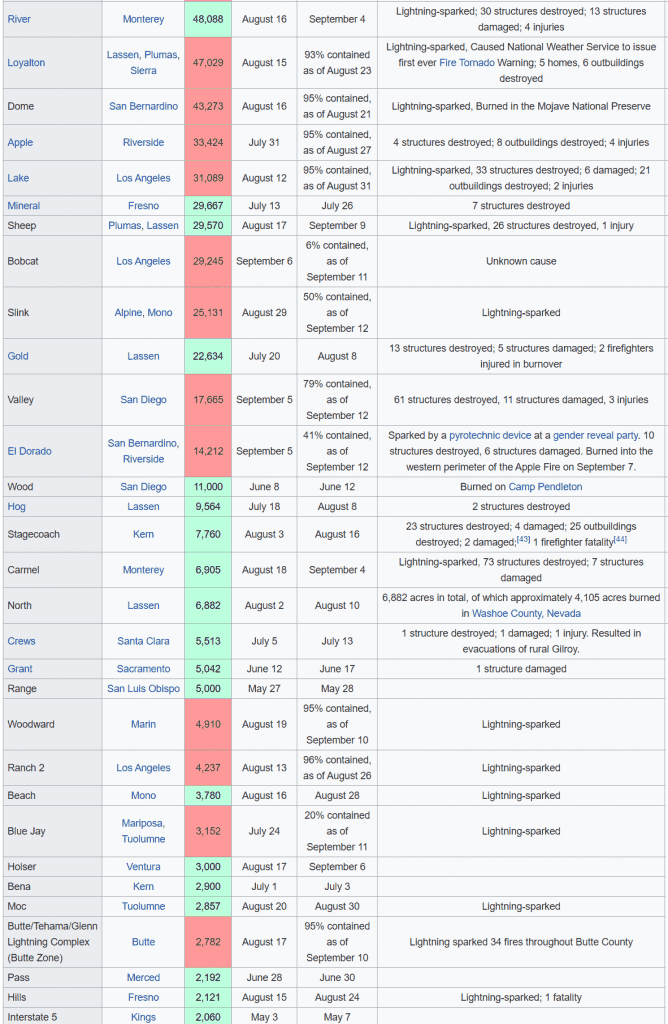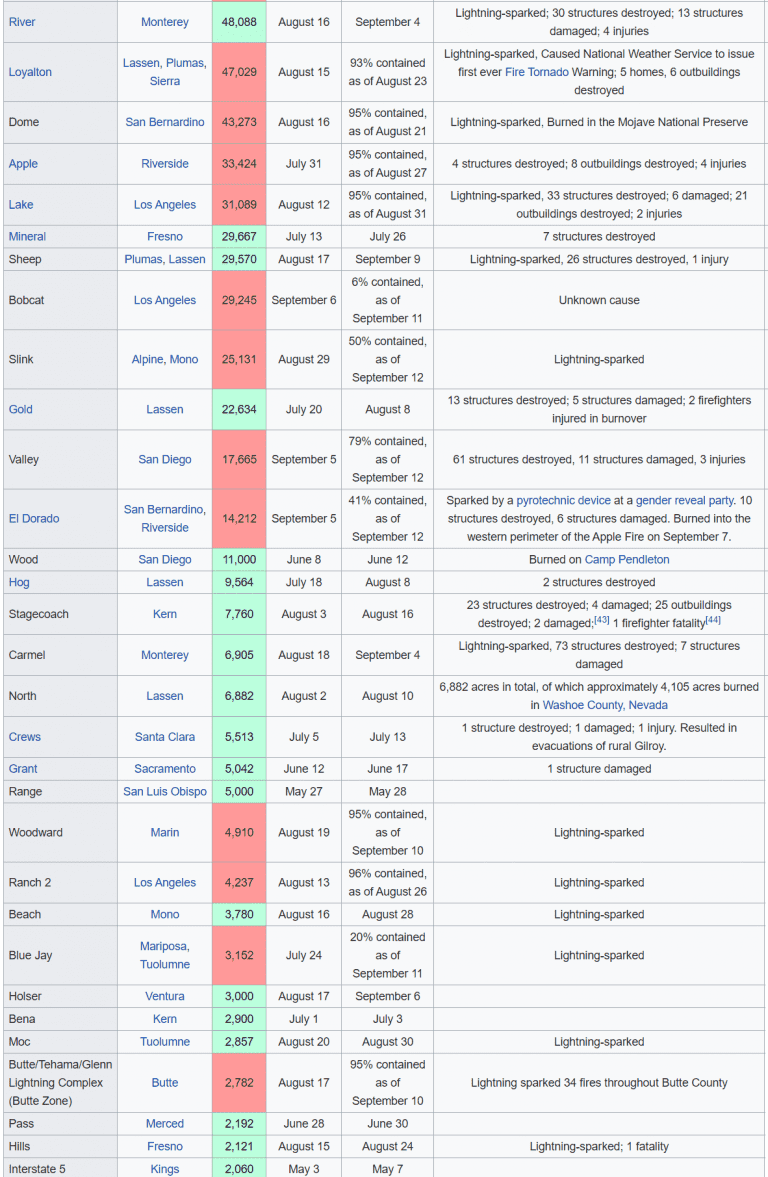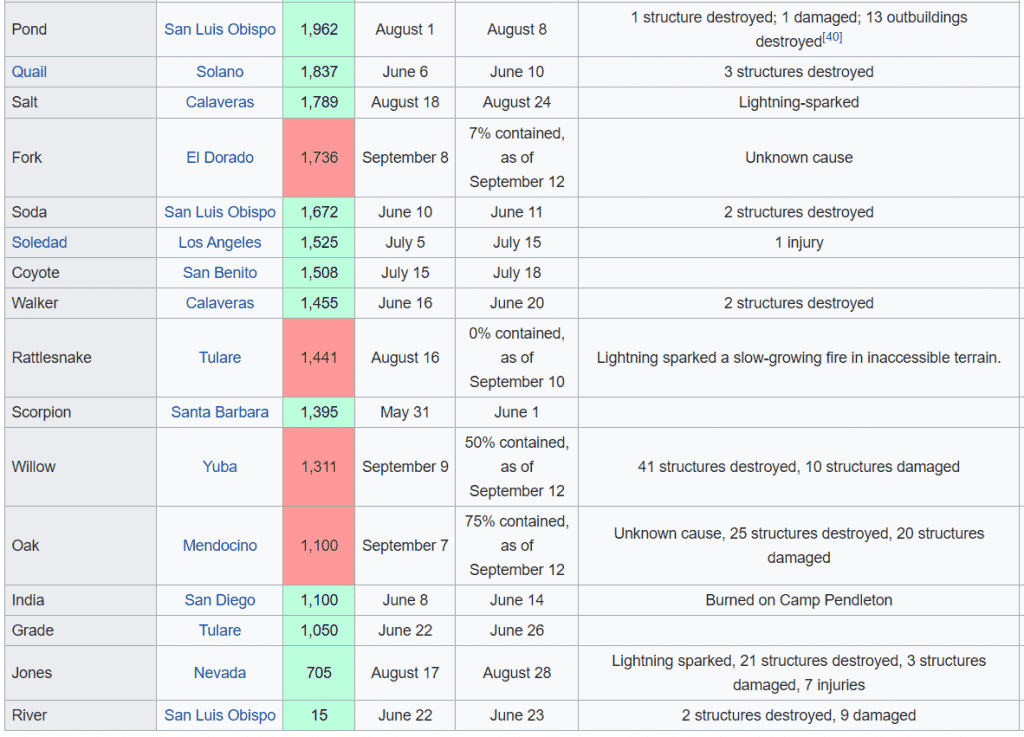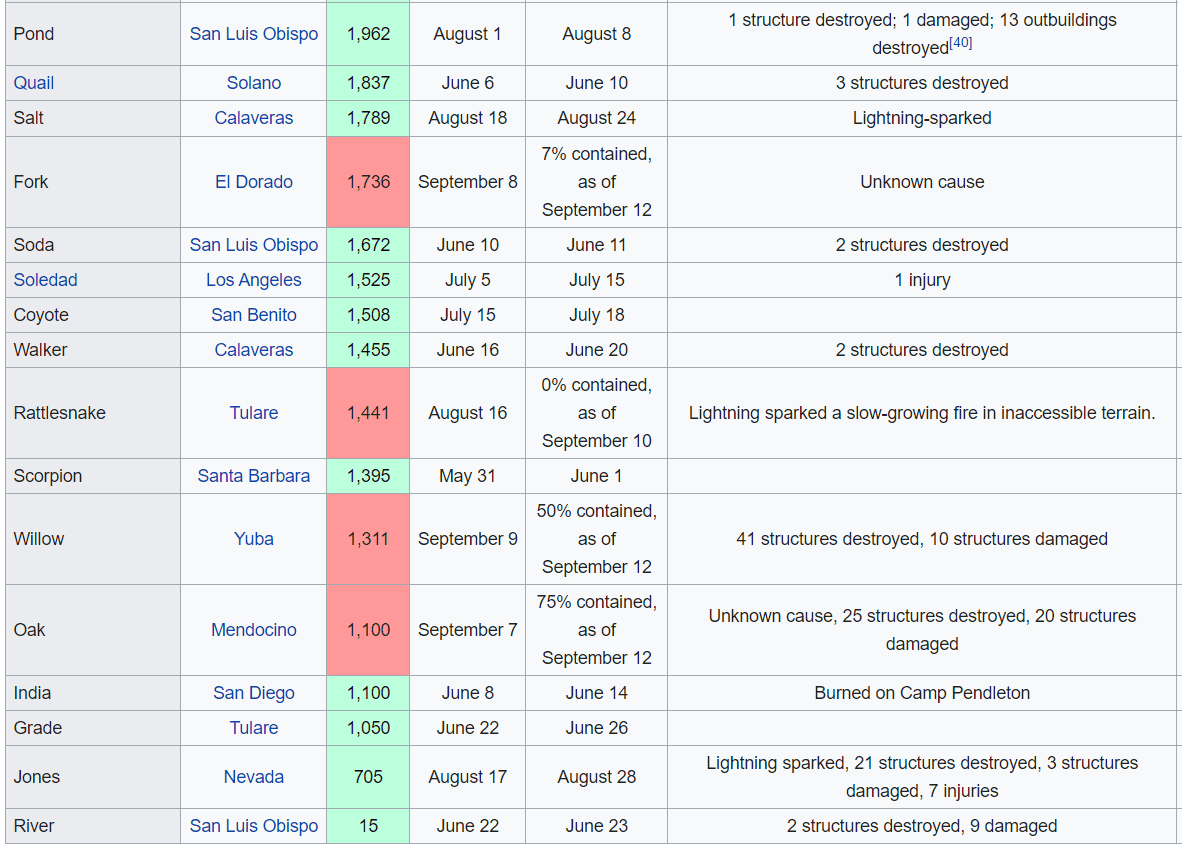 Read more: