Canada -51,1°C! The first -50°C and lower temperature in December since 1998!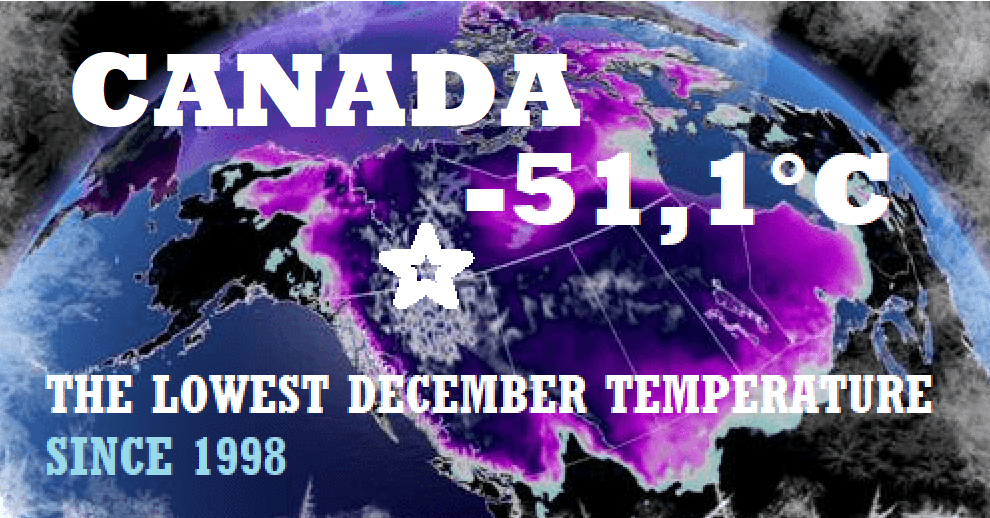 Extreme cold blasts across Northern Hemisphere!
Continents again sank into a negative phase of Arctic Oscillation /https://mkweather.com/12-30-runs-of-gefs-expect-an-extremely-low-ao-index-from-5-to-7-for-christmas-time-and-new-year//, with powerful winter blasts mainly in Canada, N-NE Europe, and East Asia.
The most extreme situation is reported from Canada / China, North Korea, and Japan, where historic frosts were measured (next Mkweather articles).
In Rabbit Kettle, Northwestern Territory, Canada, only -51,1°C was on 26. December 2021 measured.
It´s the first time with a minimum temperature below -50,0°C in Canada in December since 1998!
Deadmen Valley reported -50,1°C.
These stations are relatively close to the border with British Columbia, a province with the capital of Vancouver.
In Yukon, -49°C and in British Columbia, -42°C was measured.
Teepee Creek in Alberta reported -30°C and in Edmonton, blizzard brought 40 cm of fresh snowfall and snow calamity.
Meanwhile, in the southern USA, historic heatwave brought temperatures up to +34,4°C, or even +36°C /https://mkweather.com/people-in-the-usa-in-short-t-shirts-outside-the-hottest-christmas-in-the-usa-ever-texas-96f-36c-oklahoma-86f-30c-illinois-75f-24c/; https://mkweather.com/the-warmest-christmas-in-history-the-usa-hit-tropical-heatwaves-farms-and-ranches-in-texas-are-in-fire/; https://mkweather.com/chicago-with-the-latest-first-snowfall-in-history//.
Oklahoma reported +30°C or Illinois +24°C.
In northern Mexico, +36,0°C was measured in Monclova.
Meanwhile, the western USA experienced heavy snowfall and rains /https://mkweather.com/california-with-the-wettest-start-to-water-year-in-more-than-40-years/; https://mkweather.com/phoenix-arizona-with-the-wettest-christmas-in-almost-80-years/; https://mkweather.com/portland-and-many-parts-of-northwest-the-usa-with-the-first-white-christmas-since-2008//.
Between both anomalous air masses is creating a powerful frontal boundary, with a possible tornado outbreak already in the next 4 days /https://mkweather.com/after-the-christmas-heatwave-the-next-possible-tornado-outbreak-in-the-usa-between-28-31-december-2021//.
If you live in the USA or Canada, we recommend you to watch current weather news, forecasts, warnings, and advisories.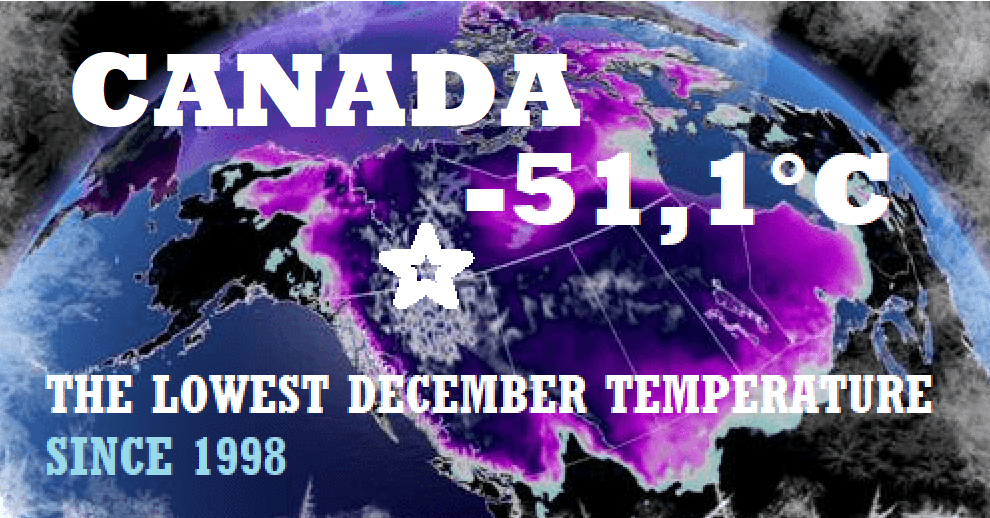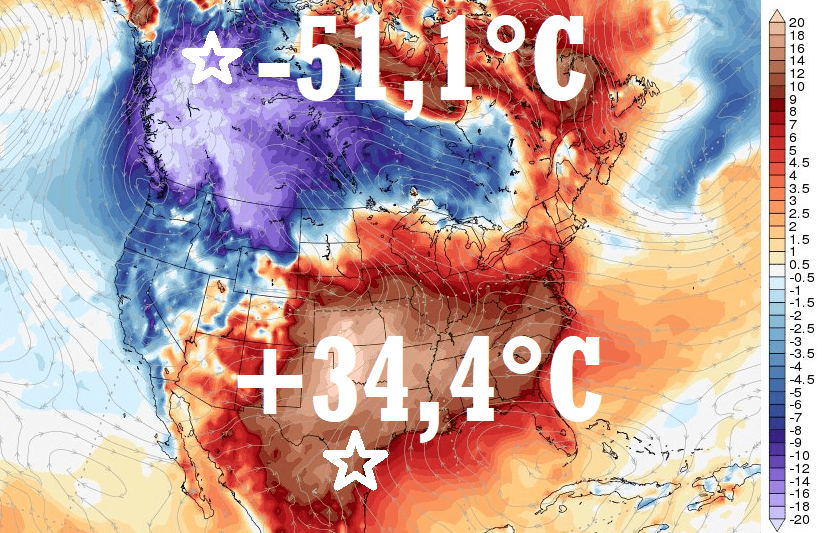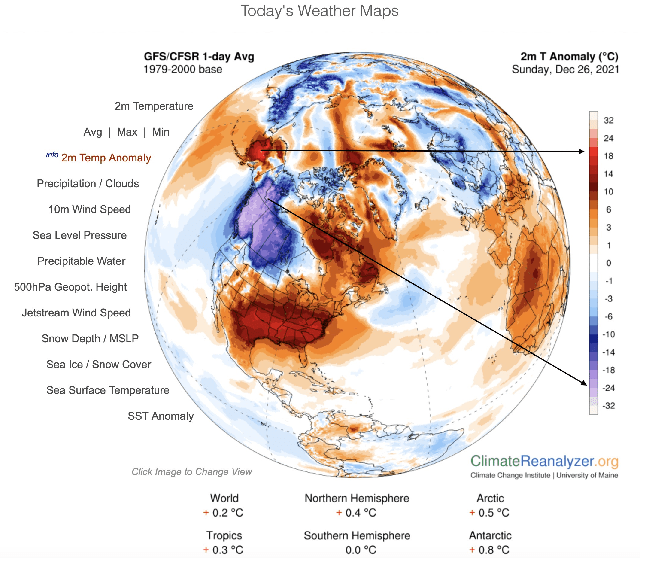 Source: climatereanalyzer.com