Central Europe +20/+23°C, Balkan up to +25°C, winter heatwave will be even stronger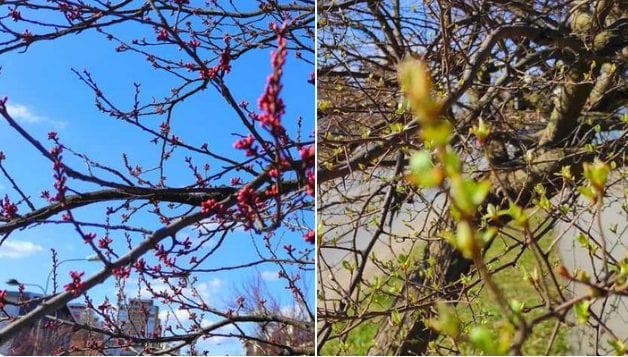 Early spring in Europe! In Spain, France and Alpine region already at the weekend, in Central Europe and Balkan during all current workweek! Temperatures are rising in some Balkanian parts close to summer +25°C, in the Alps more than +22°C and in northern parts of Central Europe more than +20°C was already measured.
After weekend´s and Monday´s records from Germany (Hamburg, +21,1°C), Lichtenstein (Vaduz, +21,9°C) or Austria (Dornbirn, +21,0°C) (or +24°C in Biarritz, France) /https://mkweather.com/2021/02/22/russia-446c-germany-211c//, another extremely days is behind us and on Tuesday, 23. Feburary 2021, even warmer was in Austria (Koeflach, +22,1°C), but extremely warm was too in western Balkan (Zenica, Bosnia and Herzegovina, +23,0°C, Crnomelj, Slovenia, +22,3°C, Gevgelija, Northern Macedonia, +22,1°C, Zagreb, Croatia, +20,4°C, Pozega Uzicka, Serbia, +20,1°C).
Extremely warm air is forecasted to shift above East-Central Europe on Wednesday and Thursday, 24.-25. February, with maximum temperatures over +20°C in Czechia, Slovakia, Hungary or Poland.
On Tuesday, however, in many Central-European basins and valleys have appeared fogs and low cloudiness, therefore, in mountainous terrain, warming should be associated with problems.
It won´t be a case of foehn regions in southern Czechia, southern Poland or northern Slovakia, where really high, potentially regional or all-time temperature records for witner should appear.
Already on Tuesday, all-time February records were overcame in mountains in Poland – Kasprowy Wierch reported +9,9°C an Sniezka +13,5°C (old records +7,1°C and +10,8°C). Brunnenkogel in Austria reported at the weekend +3,4°C, too all-time February record. And next 2 days will be in the region even warmer…
In Central Europe, temperatures +20/+23°C are for Wednesday and Thursday still forecasted, in Balkan temperatures should reach summer +25°C minimally until Friday.
Already on Friday and at the weekend, from the north – northwest will start cooling down and the first March decade will be again cold – updated forecasts will be topics of the next articles.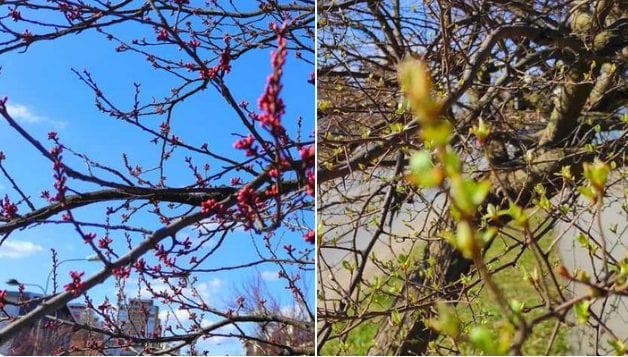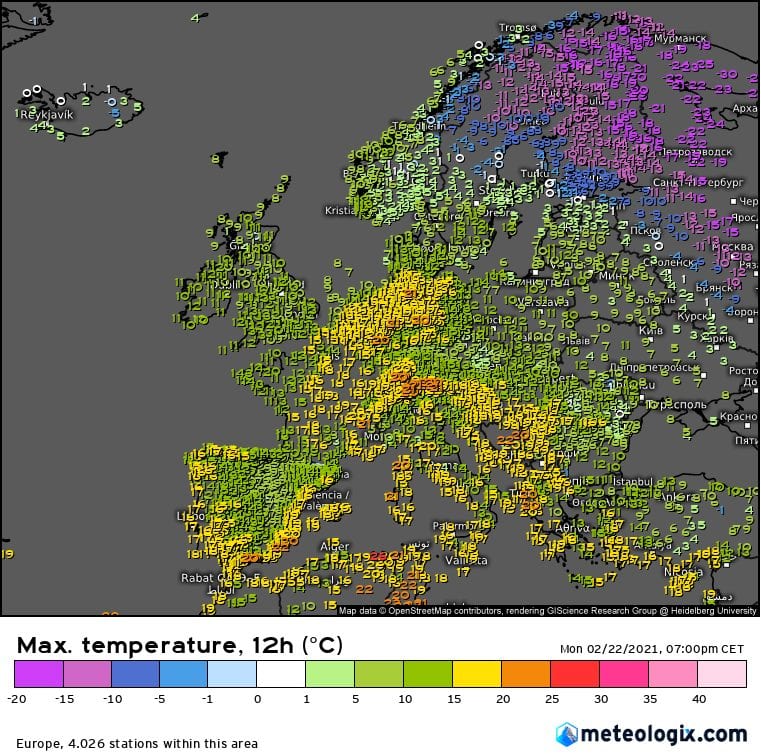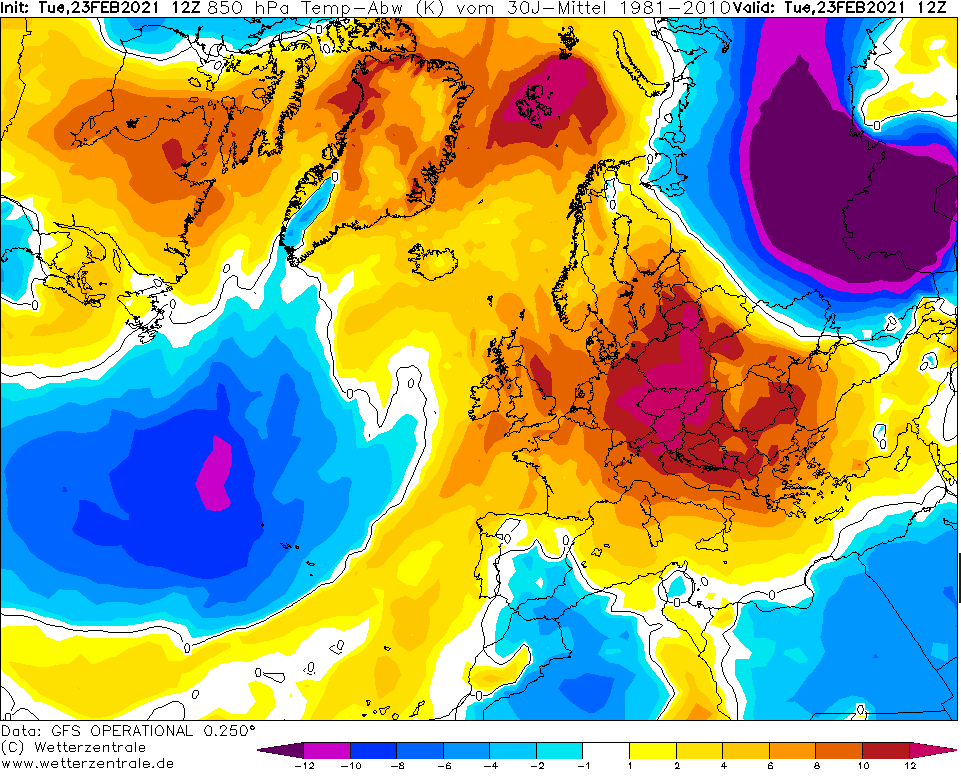 GFS forecast for Central Europe and Balkan until the end of the week (and Winter 2020/2021) /wetterzentrale.de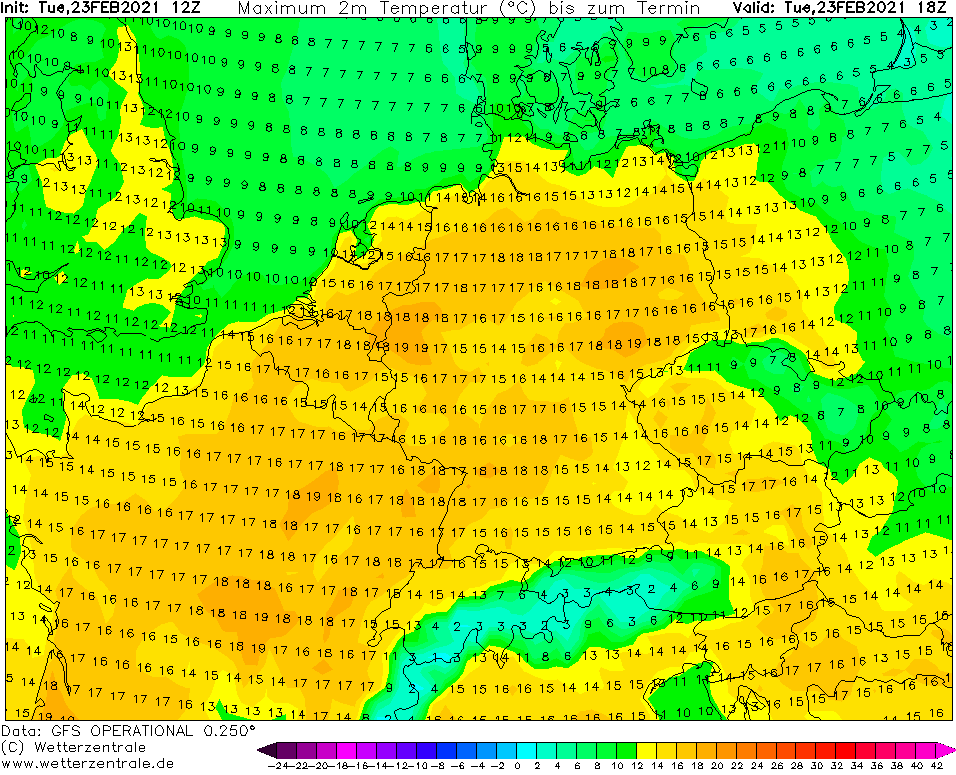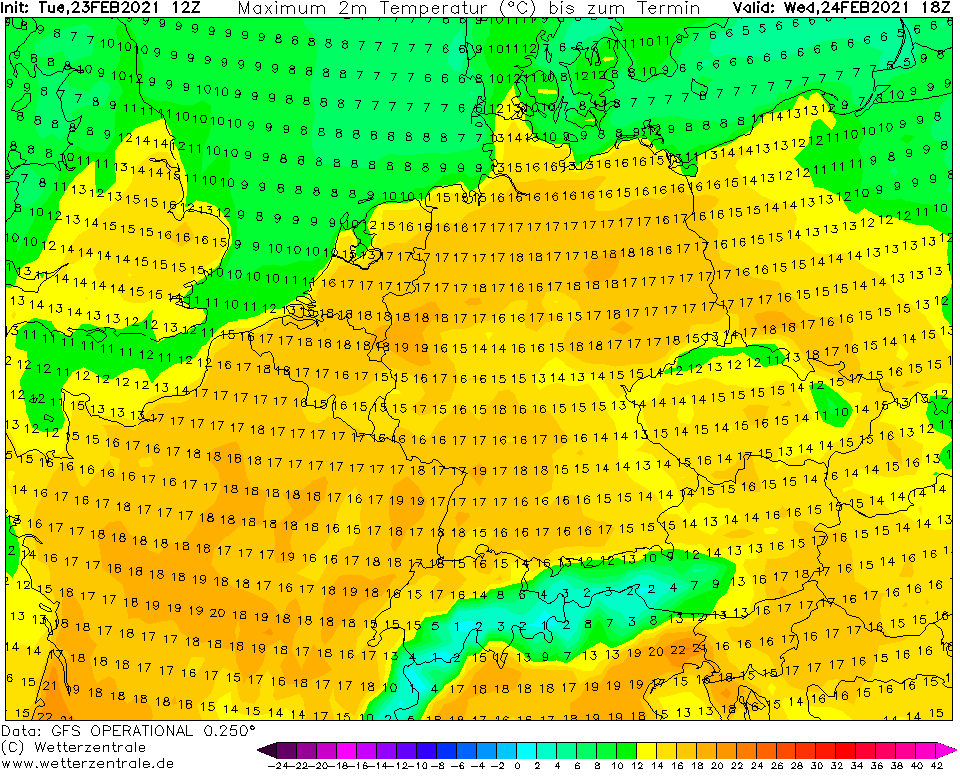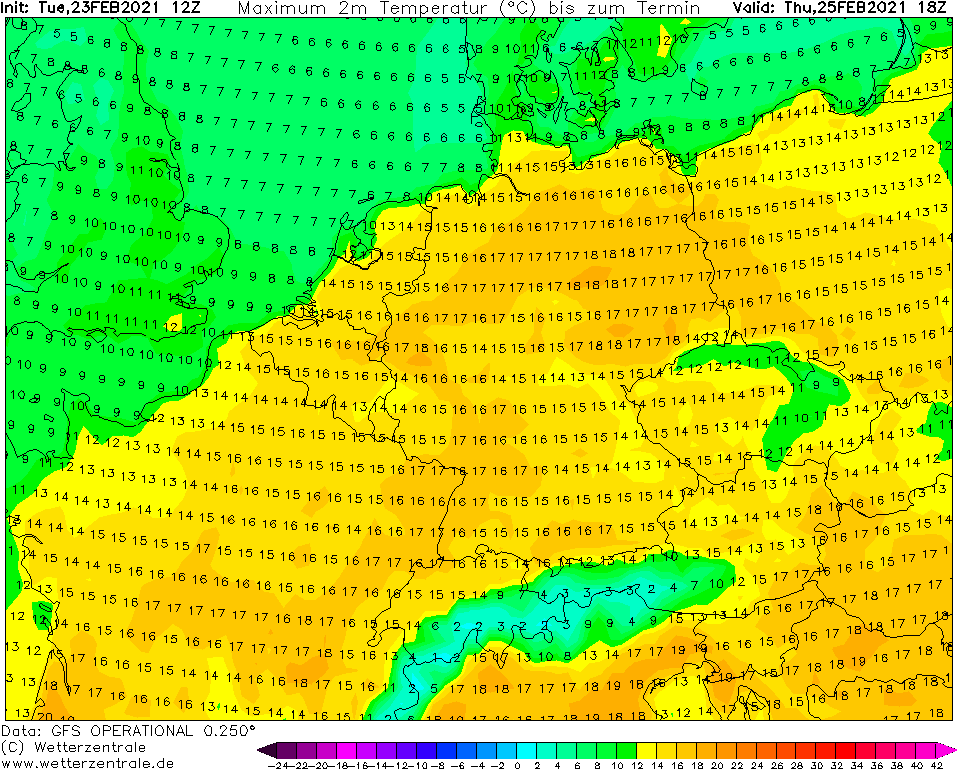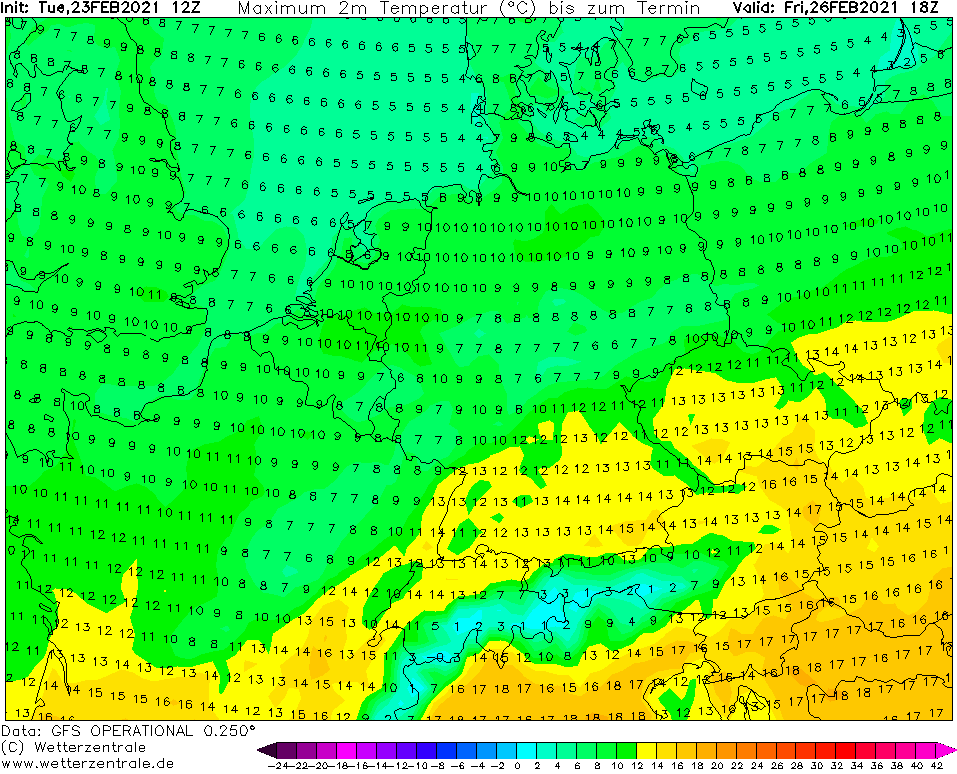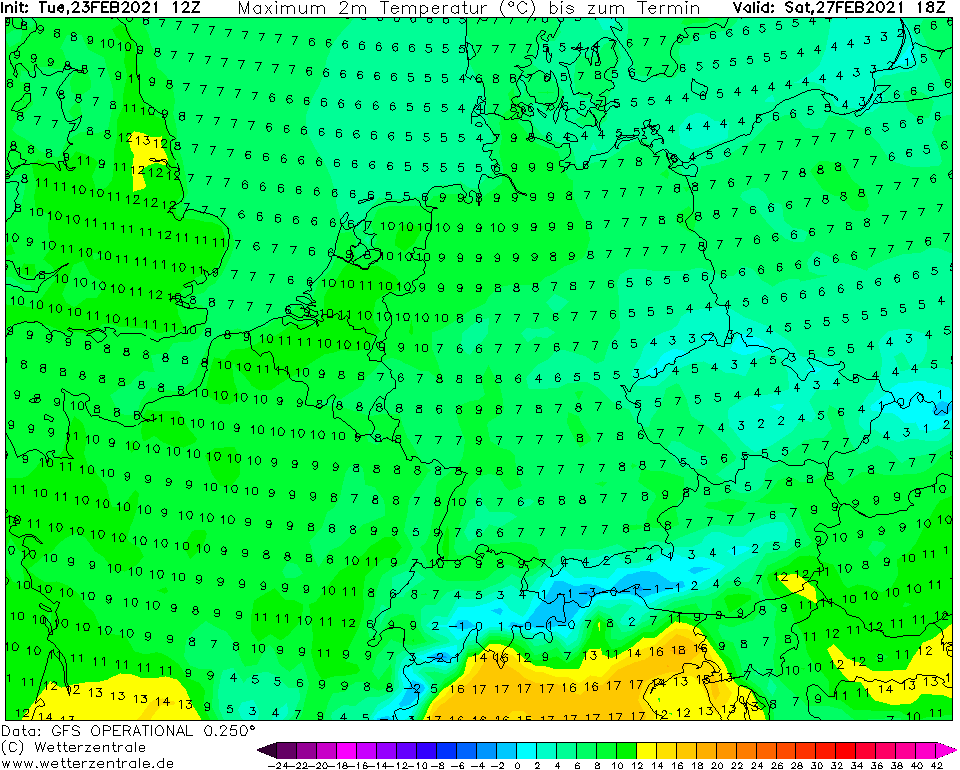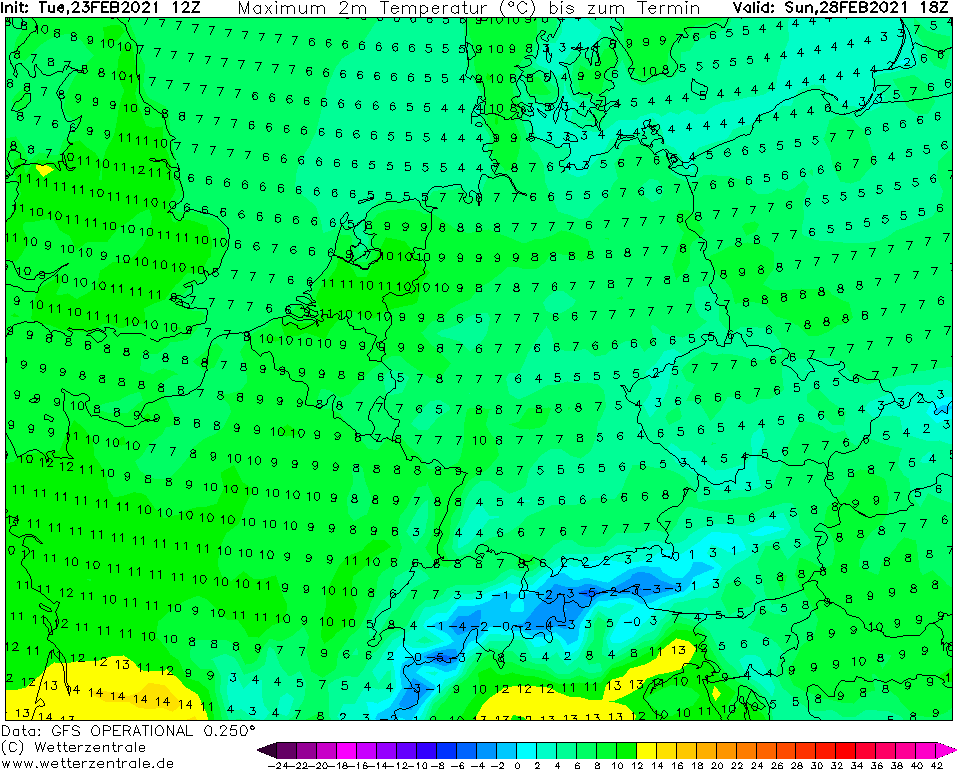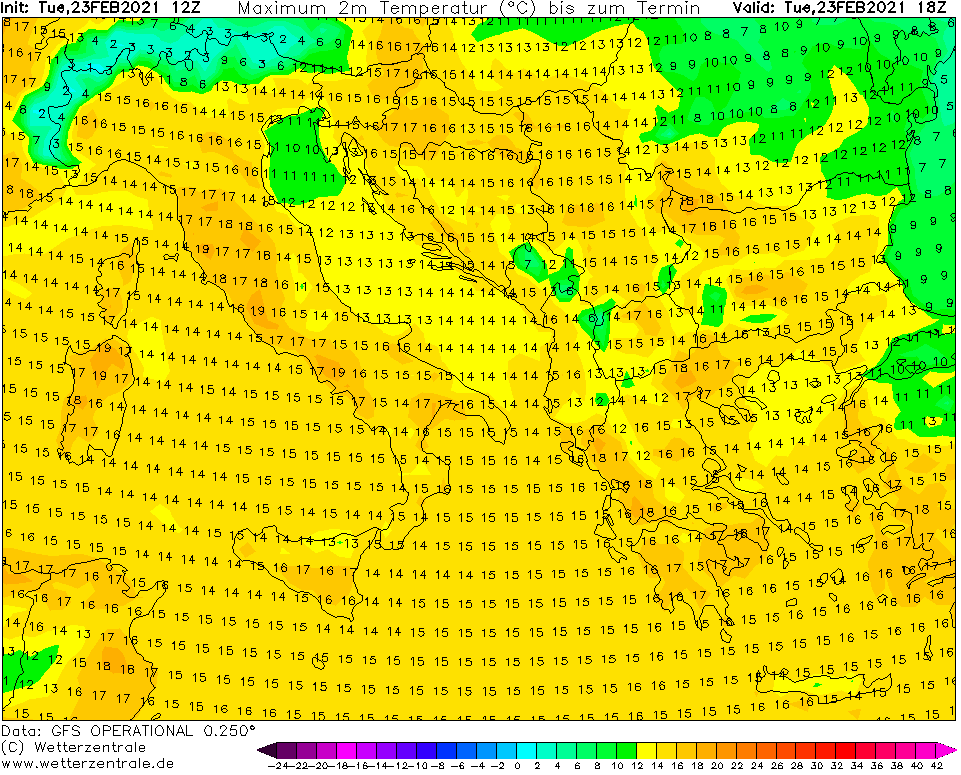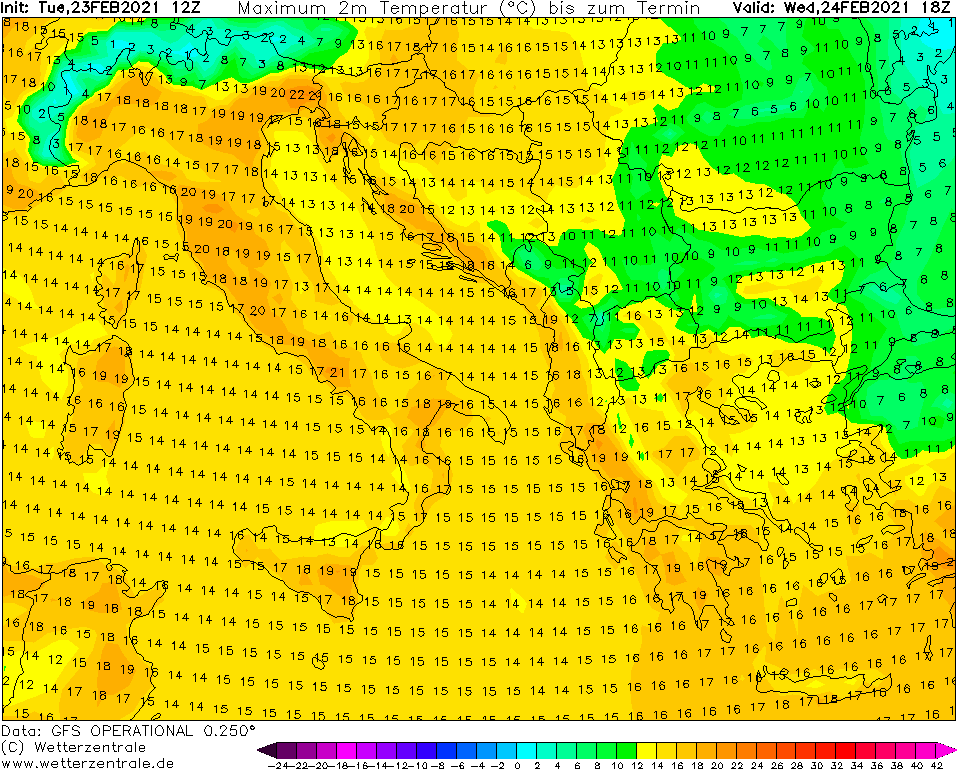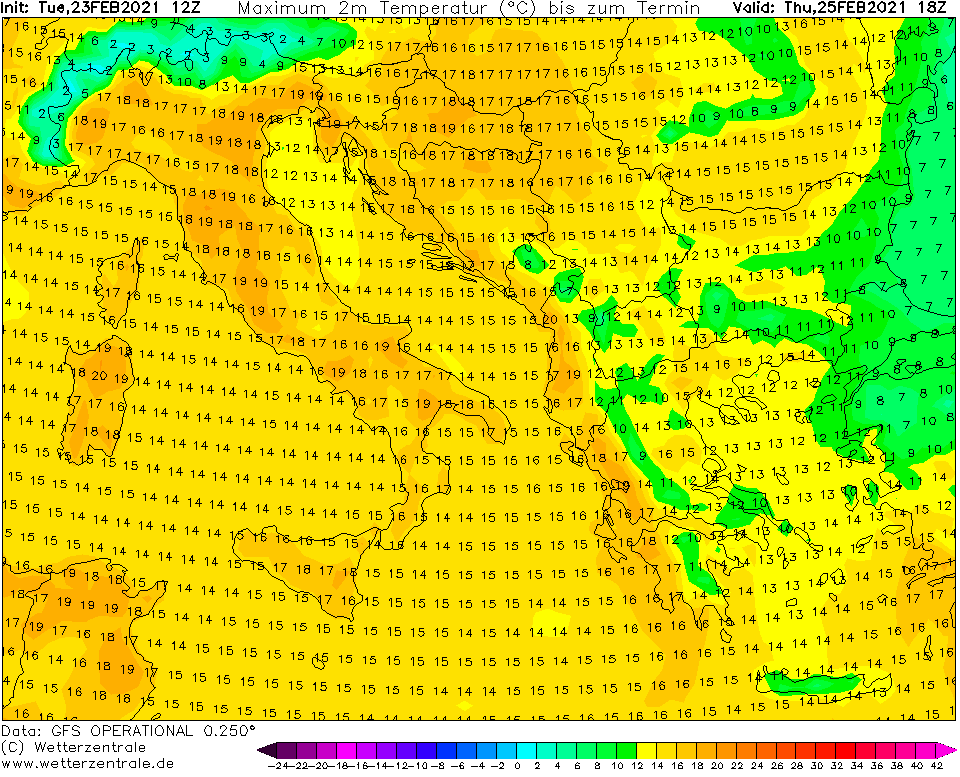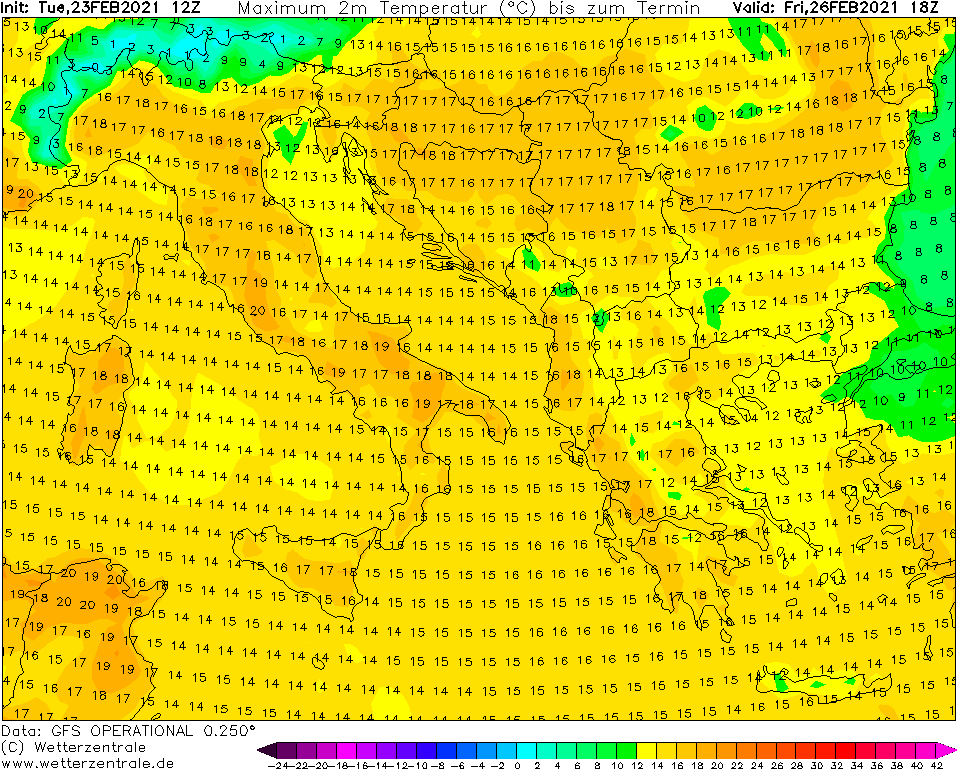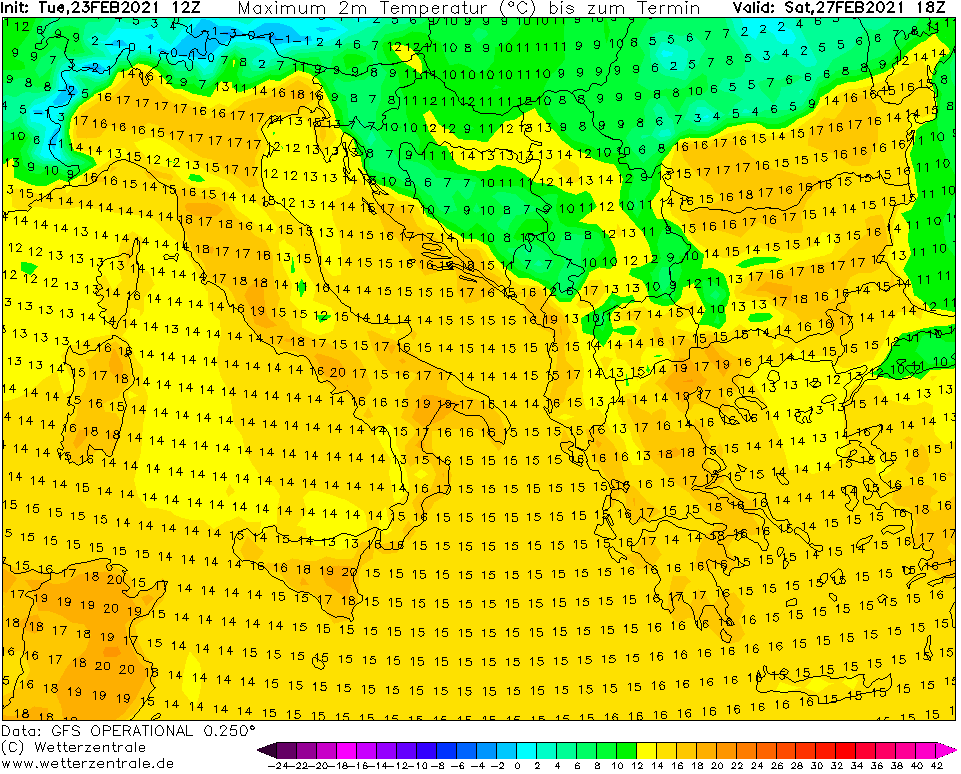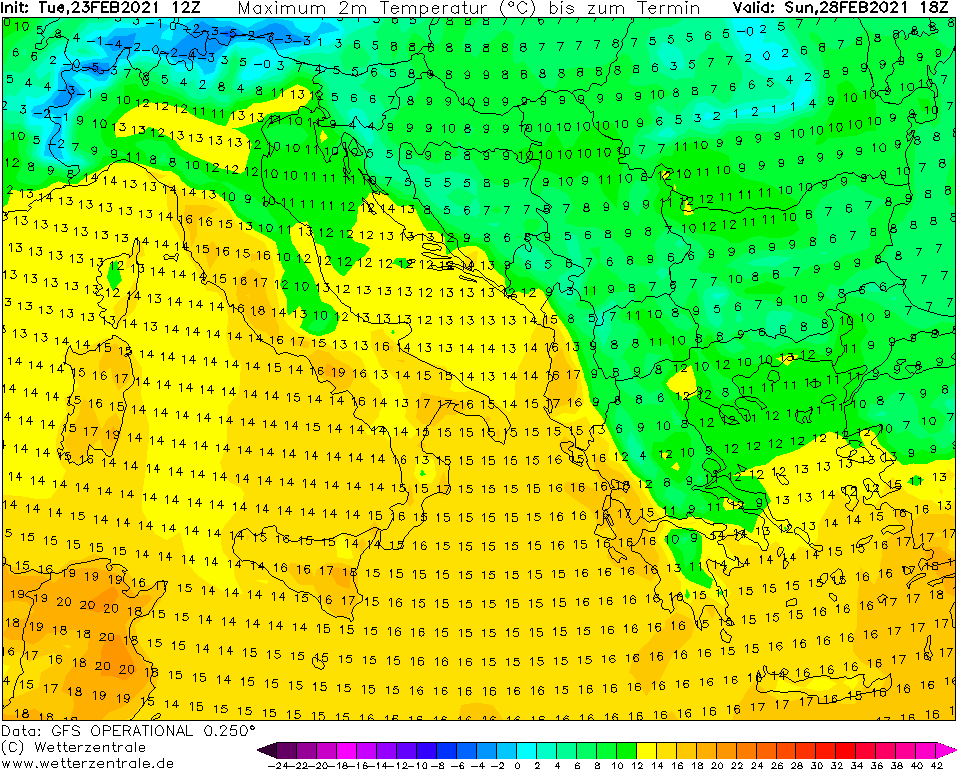 Read more: