Central Europe, Scandinavia, the Baltic region, and Eastern Europe with severe storms from Monday to Wednesday (16.-18.8.)!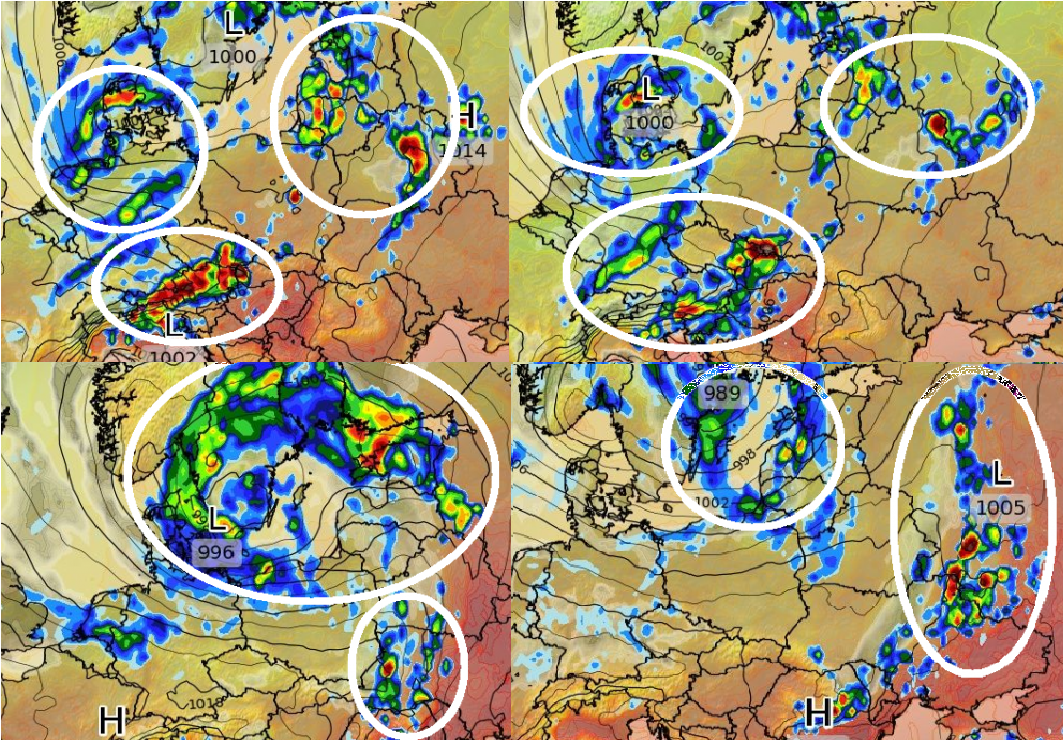 Heatwave in parts of continental (Central and Eastern), such as Scandinavia and the Baltic region will be interrupted prematurely, with severe storms already in the next 72 hours – from Monday to Wednesday, 16.-18. August 2021.
Around Monday, afternoon, and evening, storms will start to form in 3 regions:
1.) Alpine and Western Carpathian region (eastern Switzerland, Austria, Bavaria, northern Italy, Czechia, western Slovakia)
2.) Belarus and Baltic countries (Lithuania, Latvia, Estonia)
3.) Denmark, northern Germany, eastern Benelux, and southern Sweden
Systems during the night from Monday to Tuesday, 16.-17. August will shift mainly above Poland (very strong storms), Sweden, European Russia.
From Tuesday to Wednesday, 17.-18. August, severe storms will shift above:
1.) Baltic countries (Latvia, Lithuania, Estonia)
2.) Belarus, Ukraine, European Russia, northern Romania
3.) Sweden, Finland, southeasternmost Norway
Storms should bring regional flash floods, such as large hail, gusting winds, damaging lightning, and even tornadoes, therefore will be prepared.
Meanwhile, in Balkan, Italy, Greece, Turkey, and before the arrival of storms in Ukraine, Hungary, and Moldova, the heatwave will be peaking.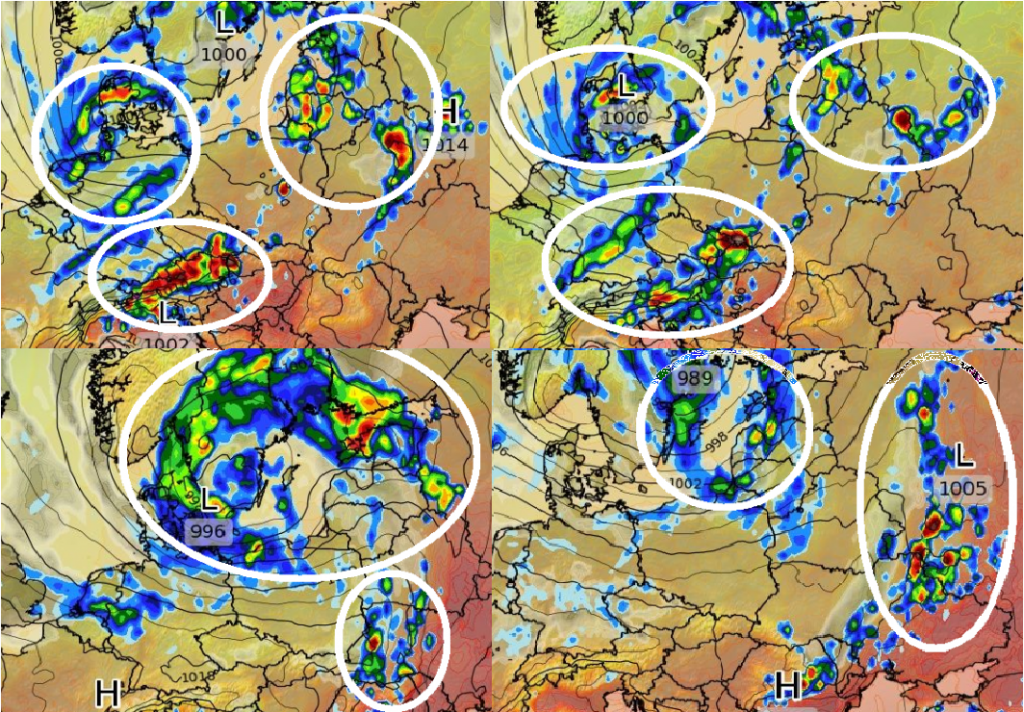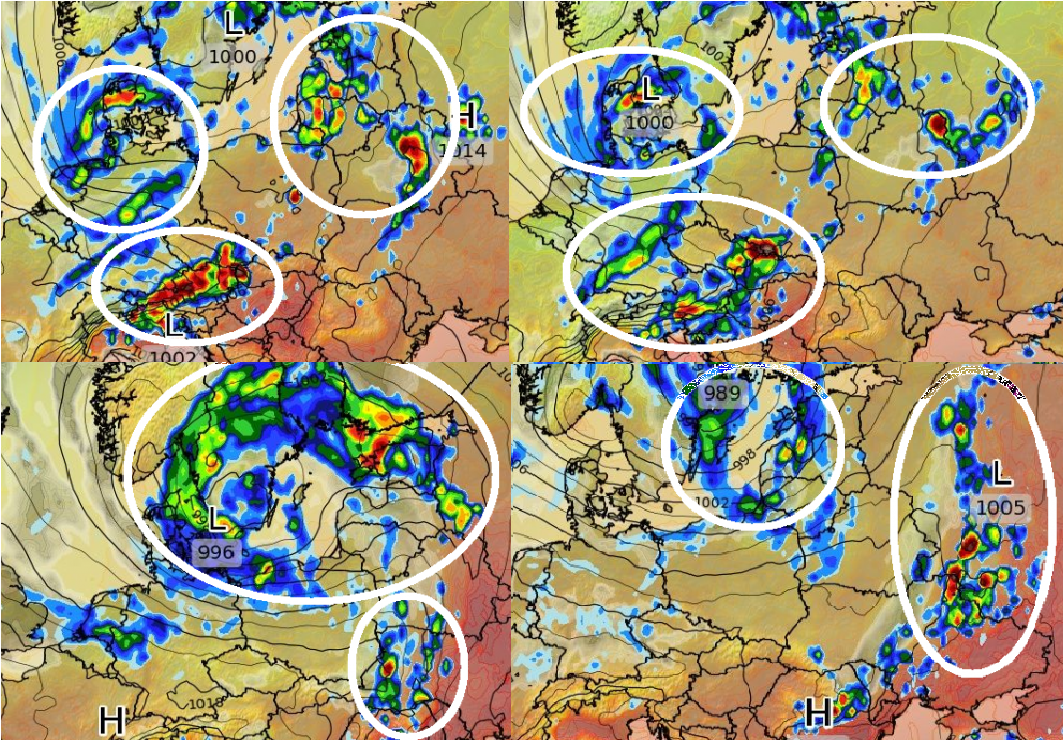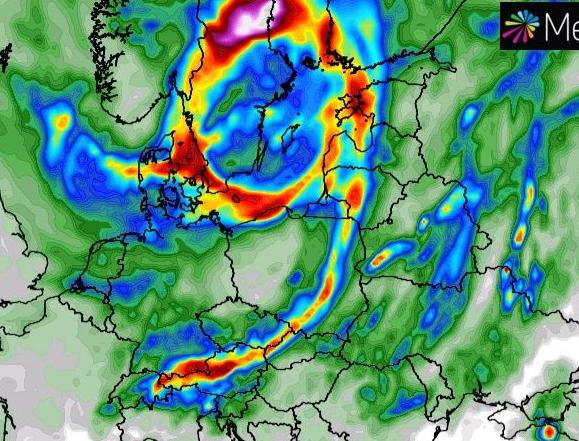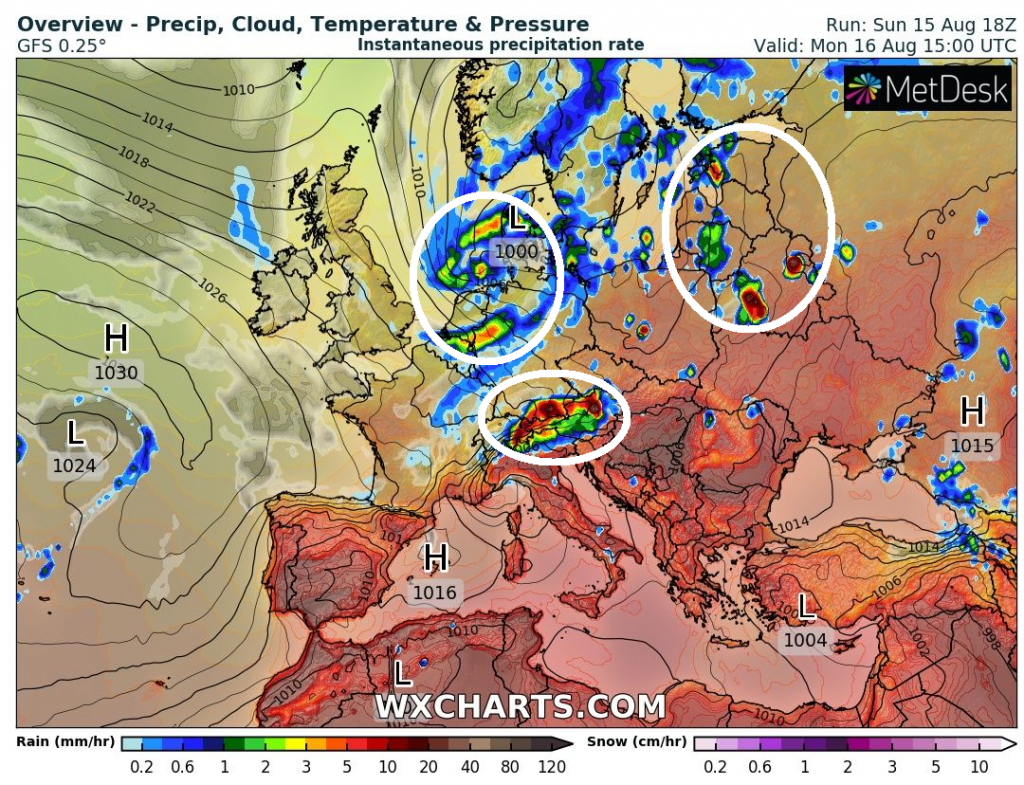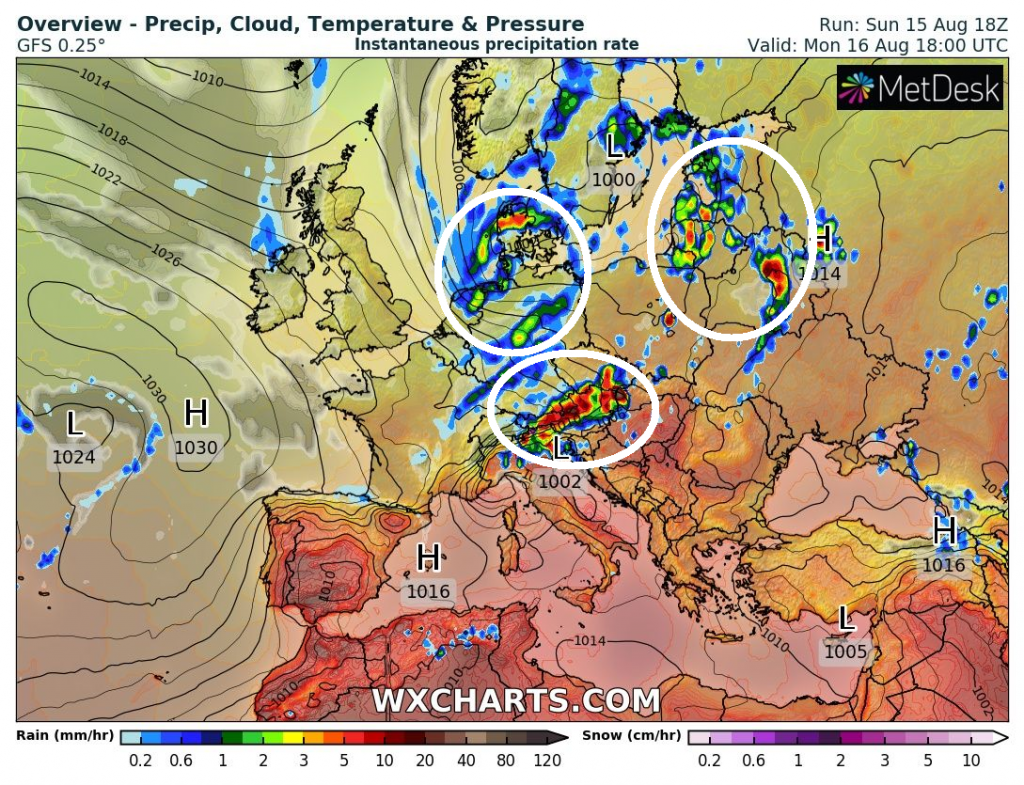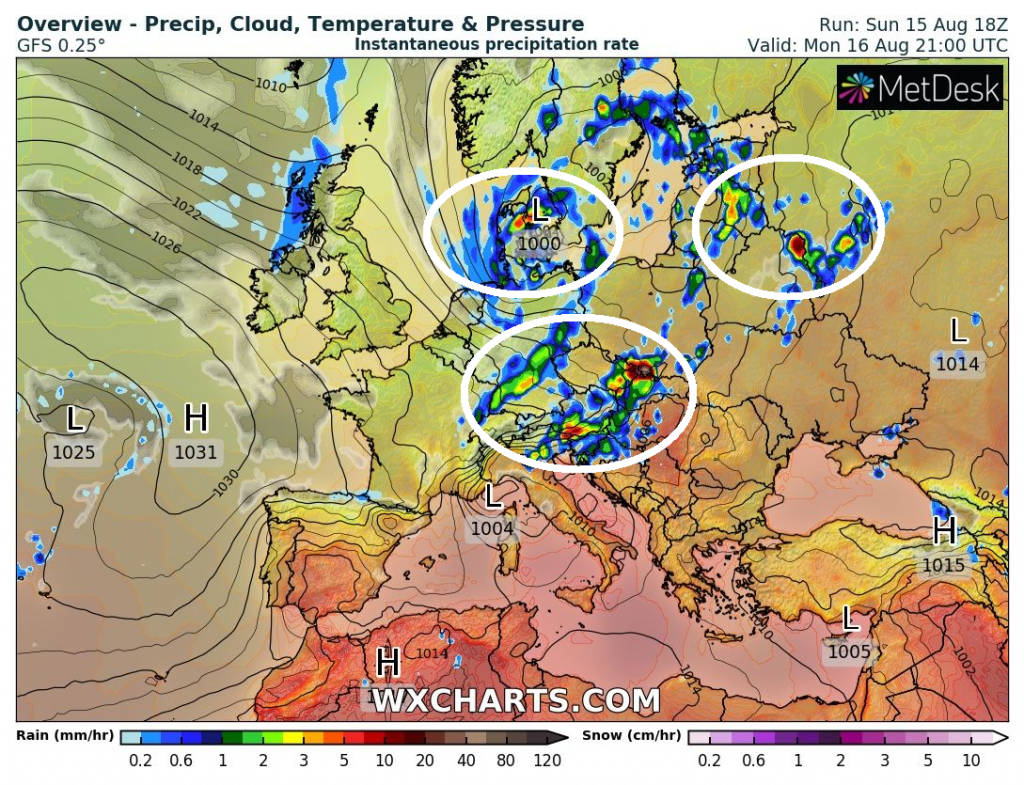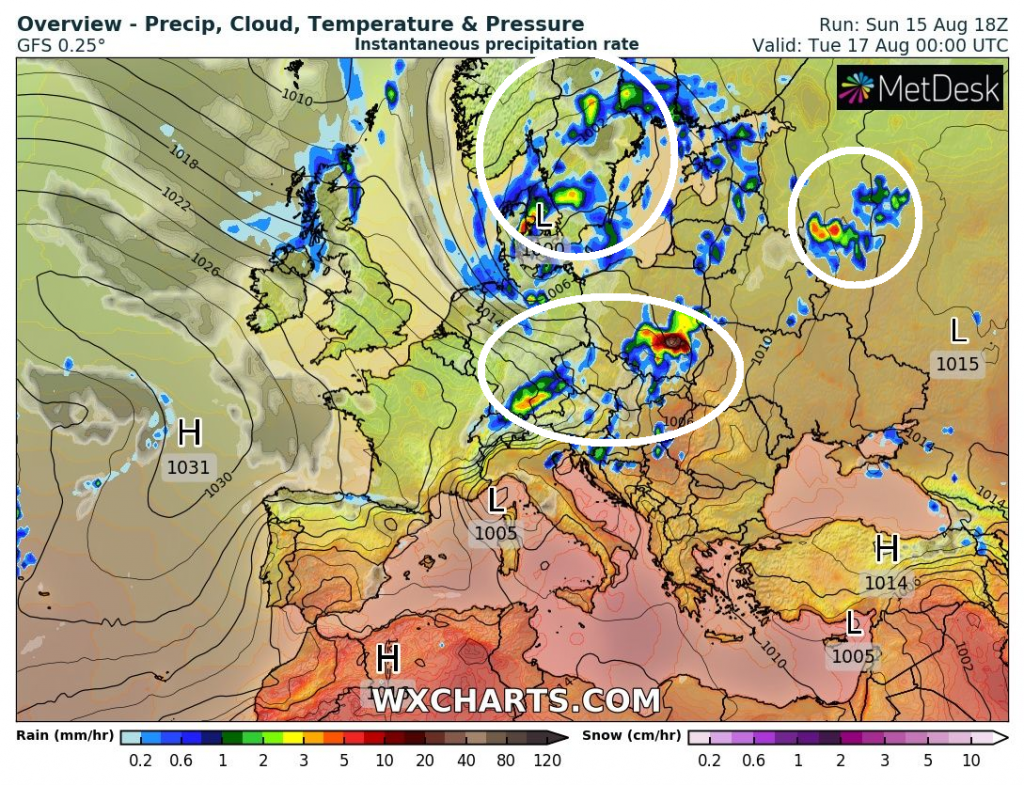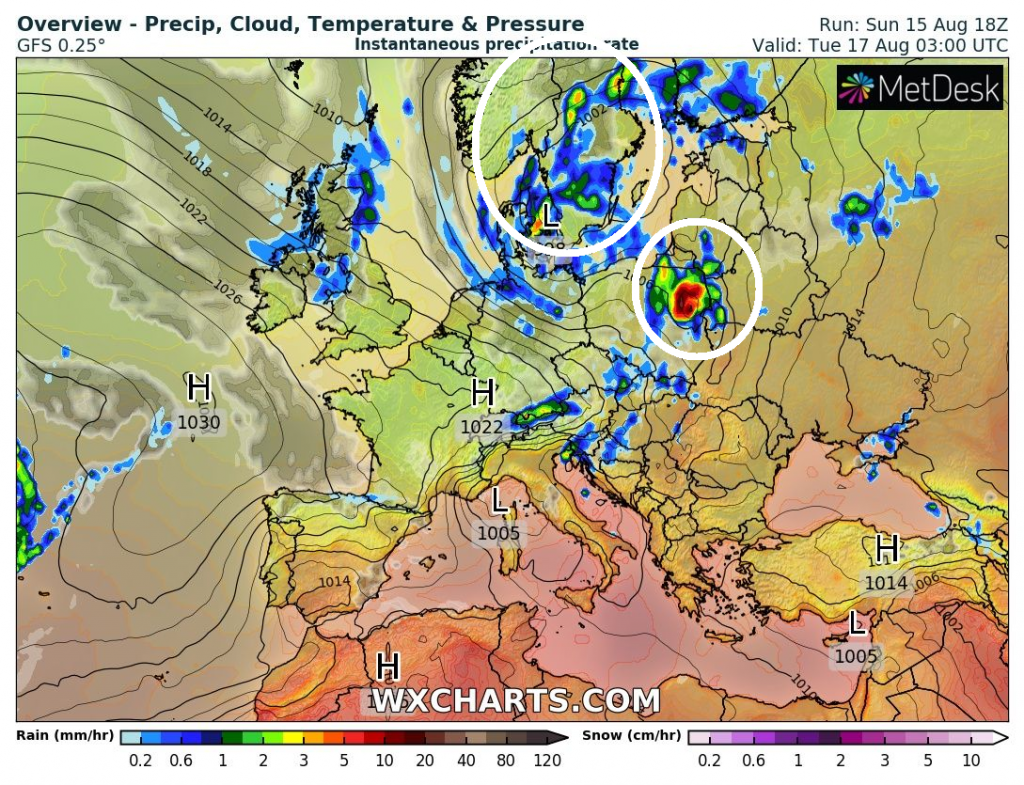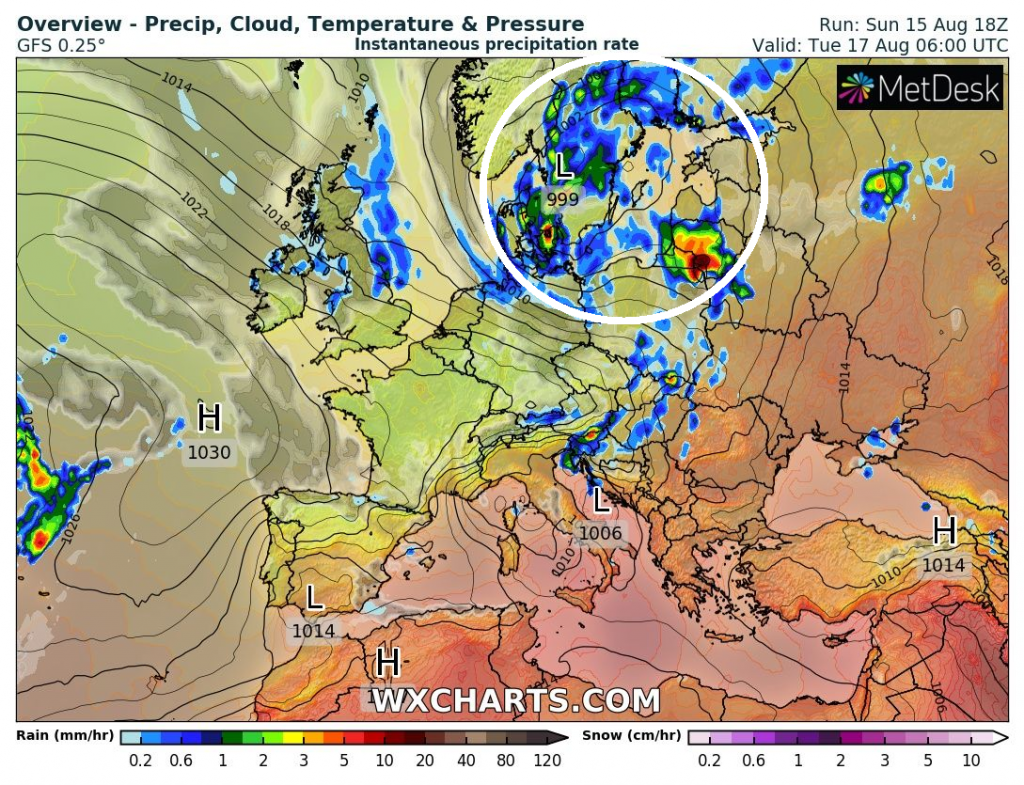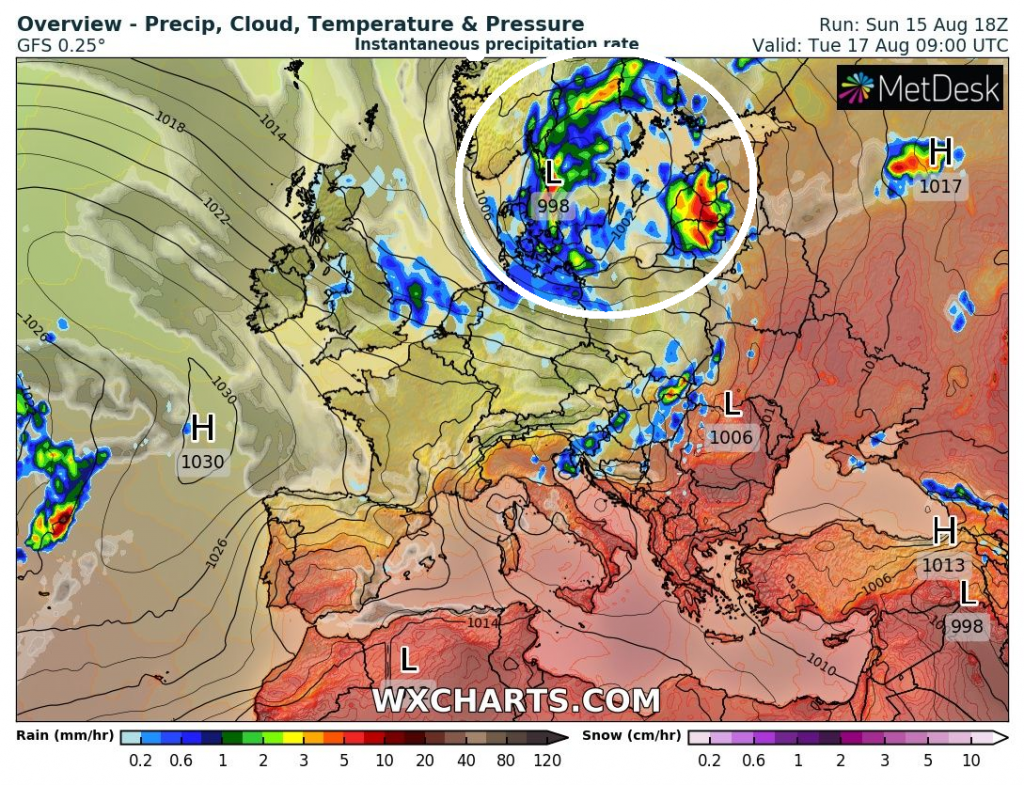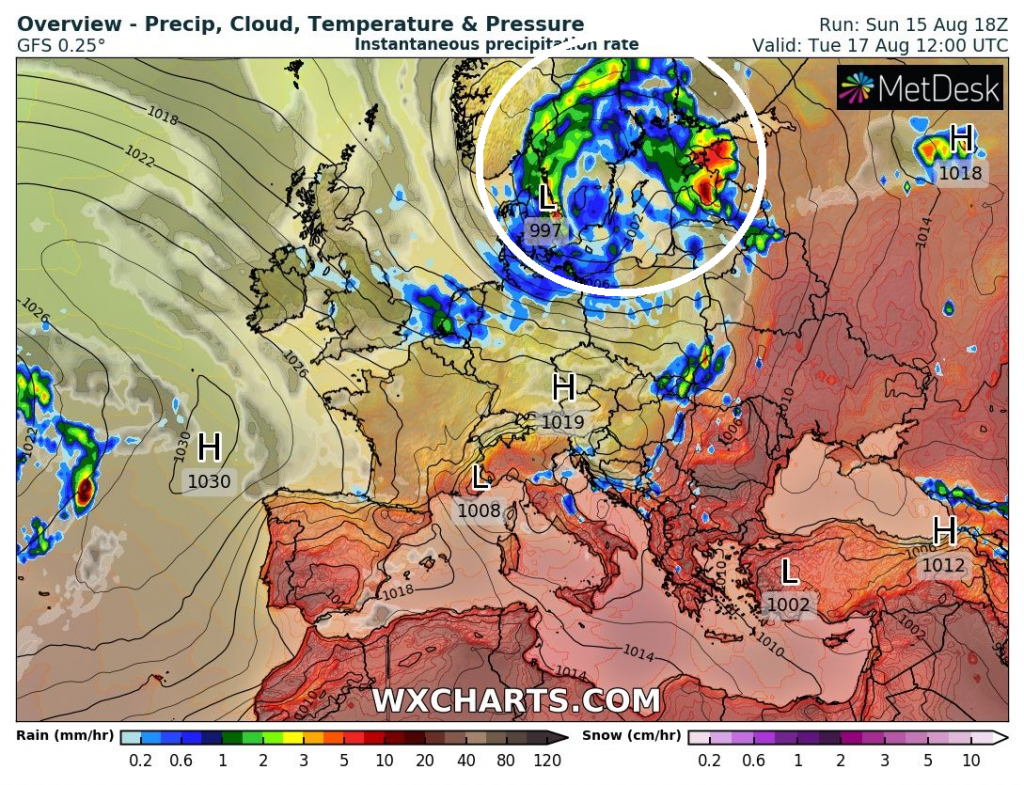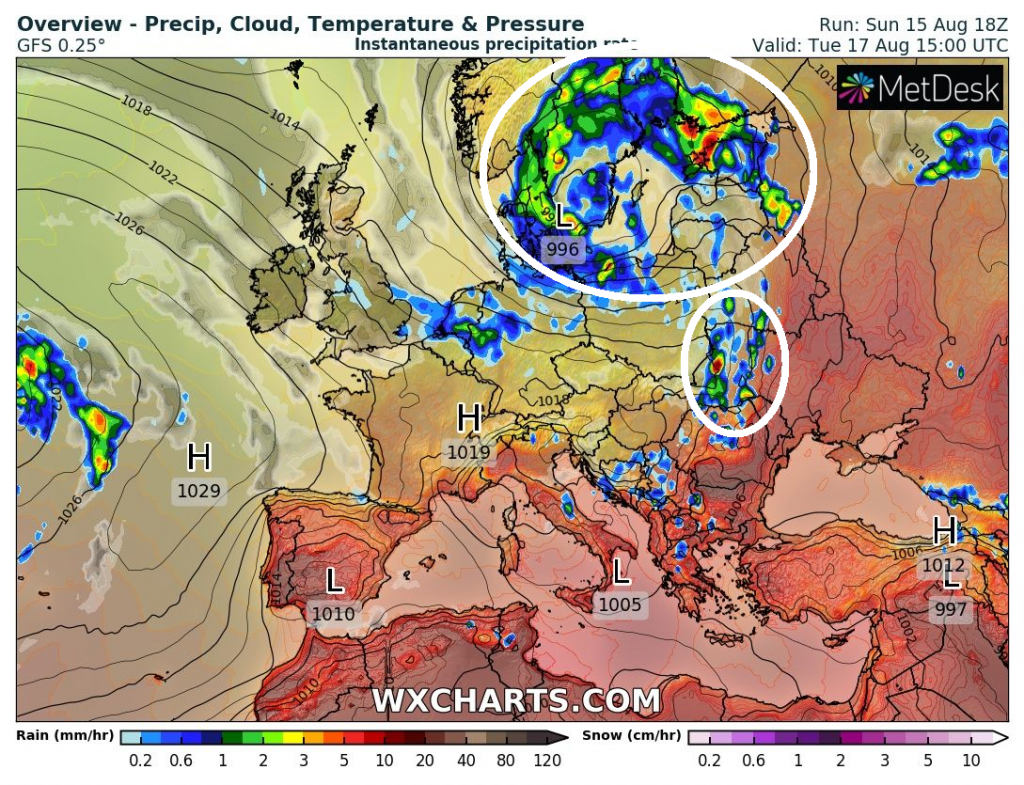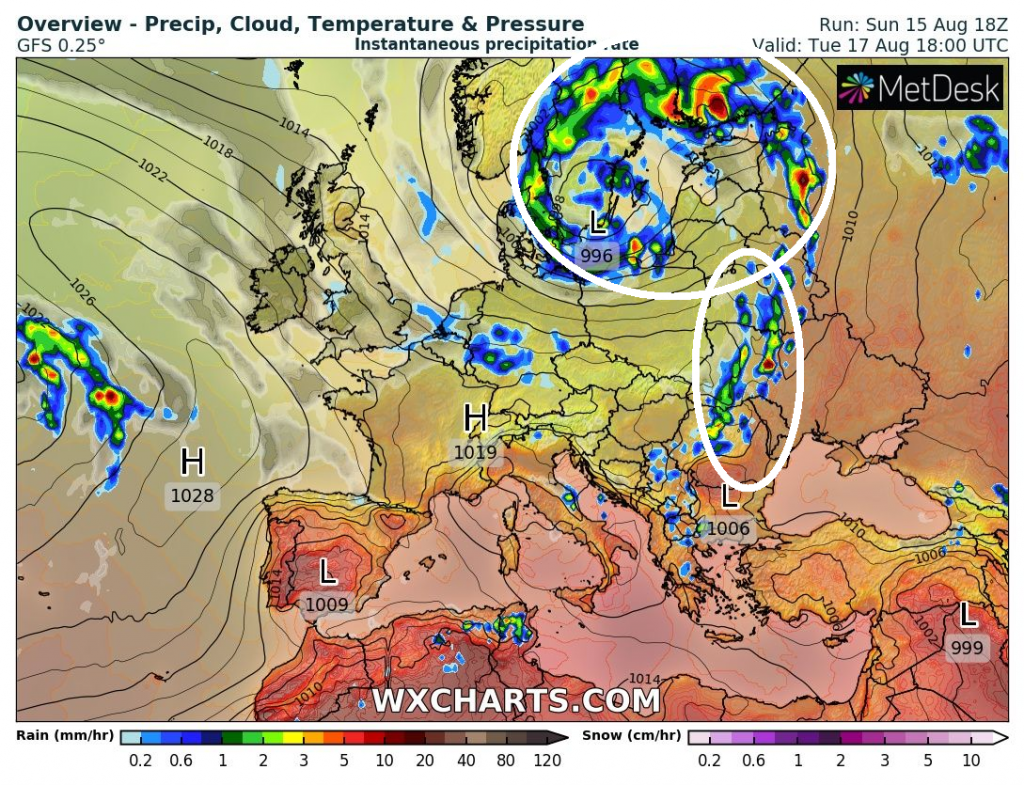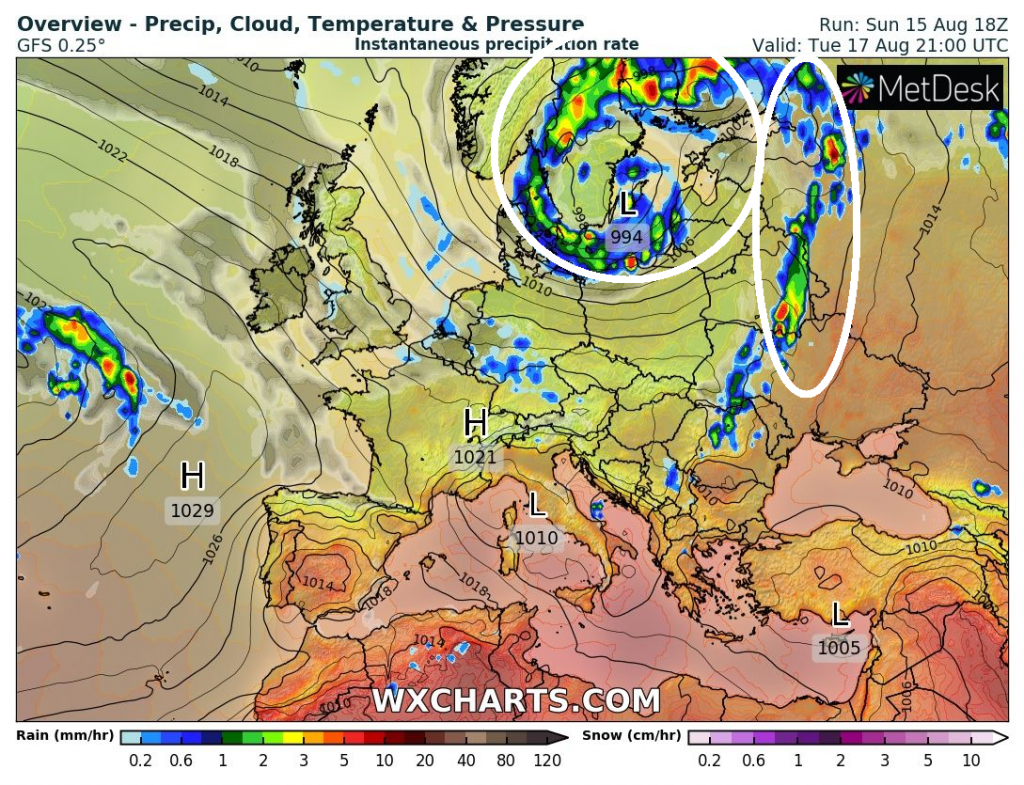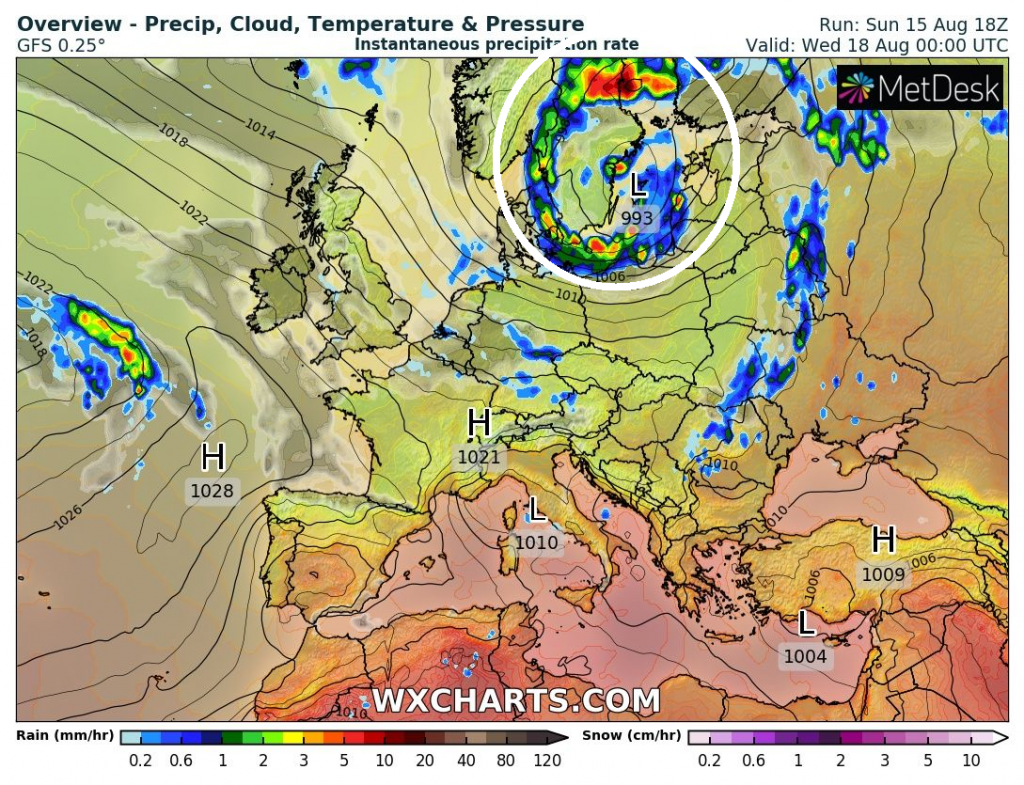 .
.
.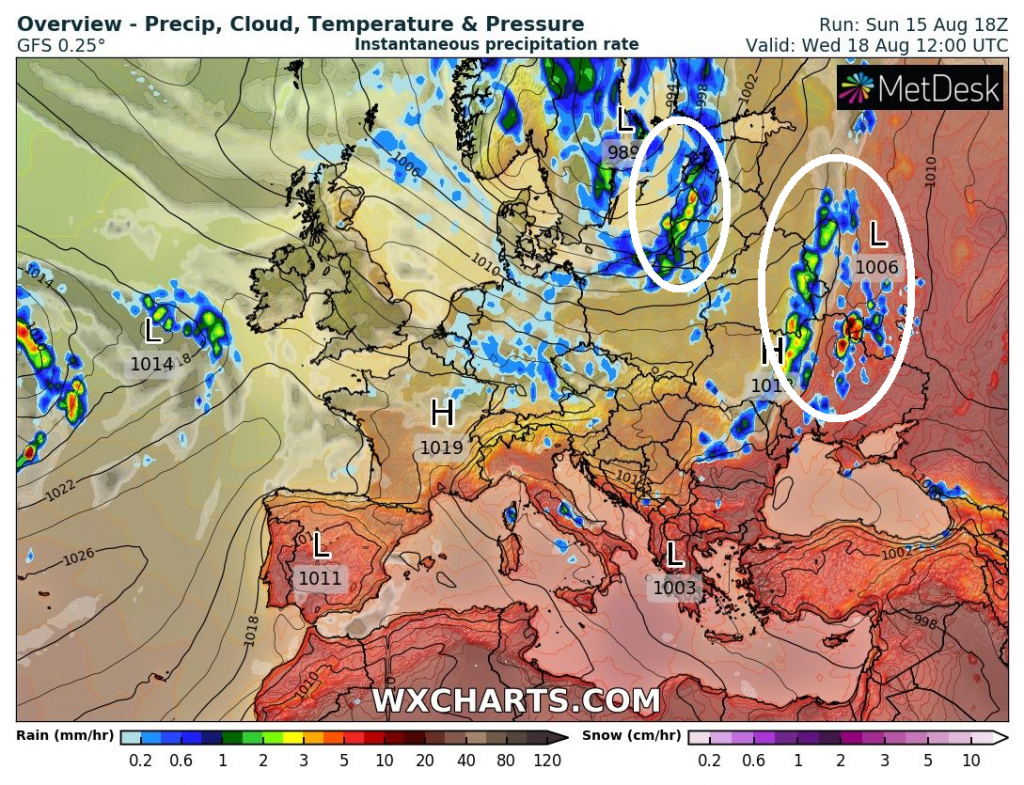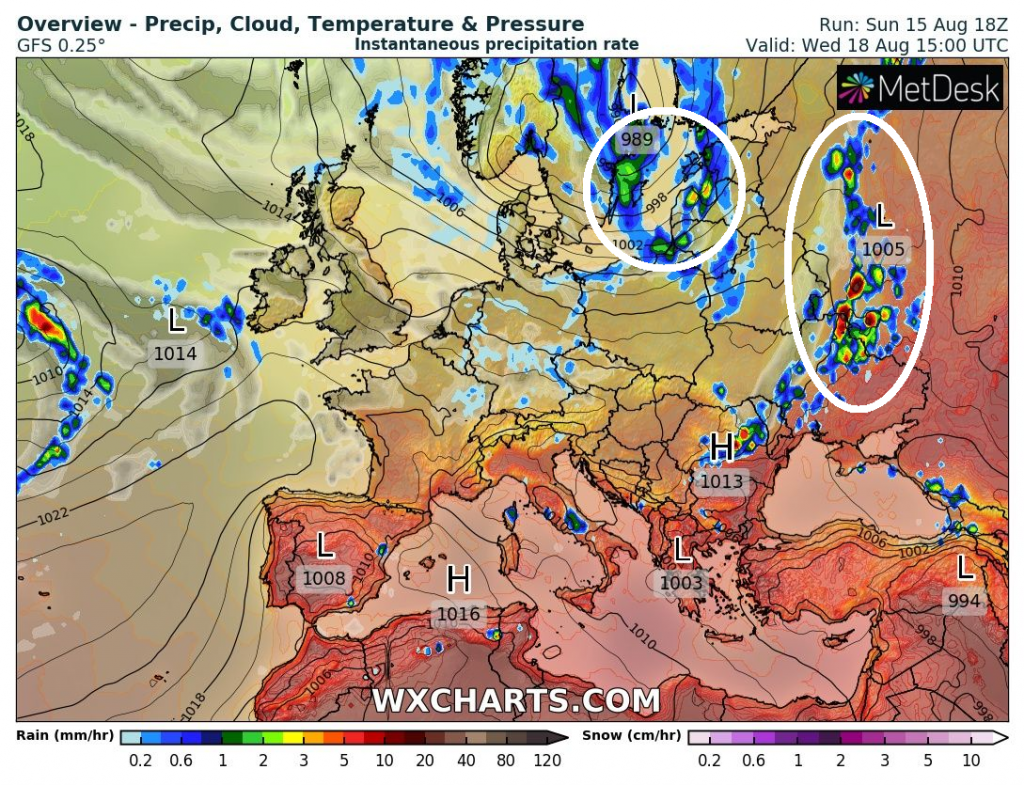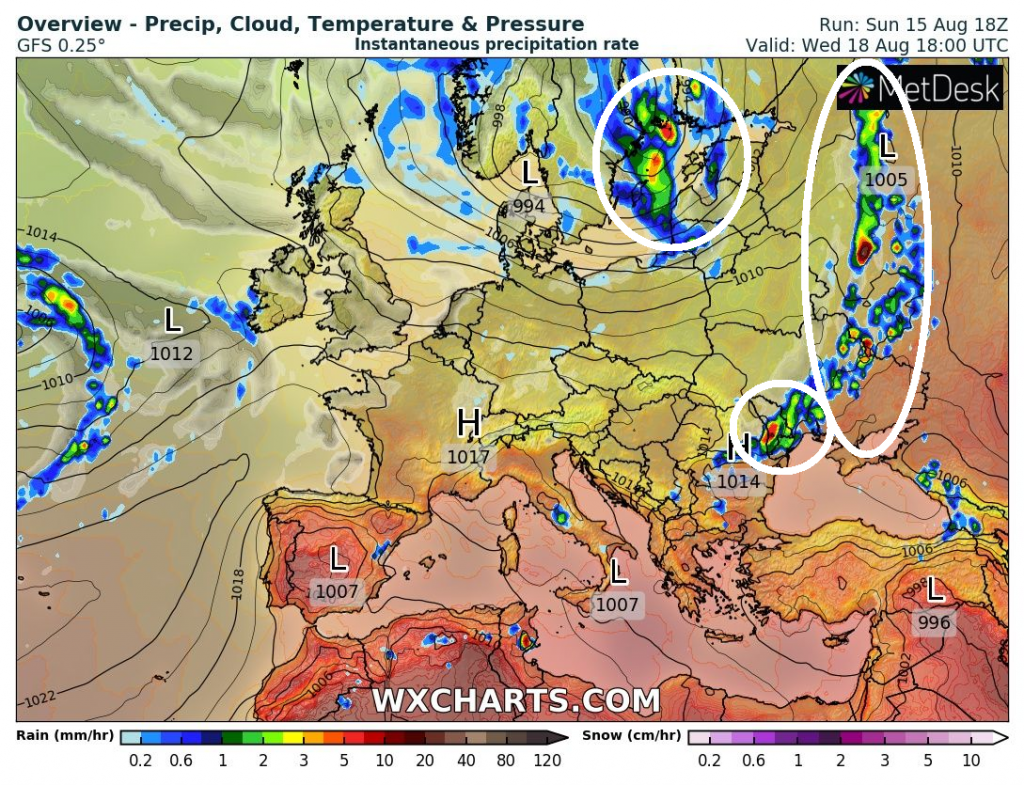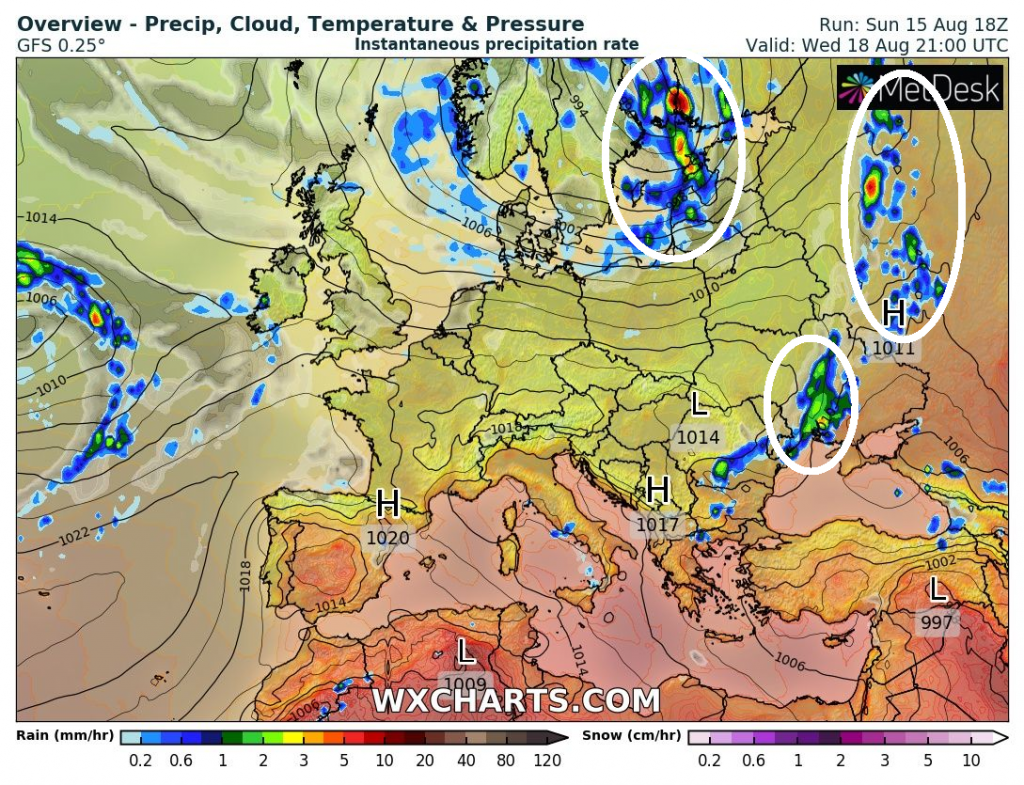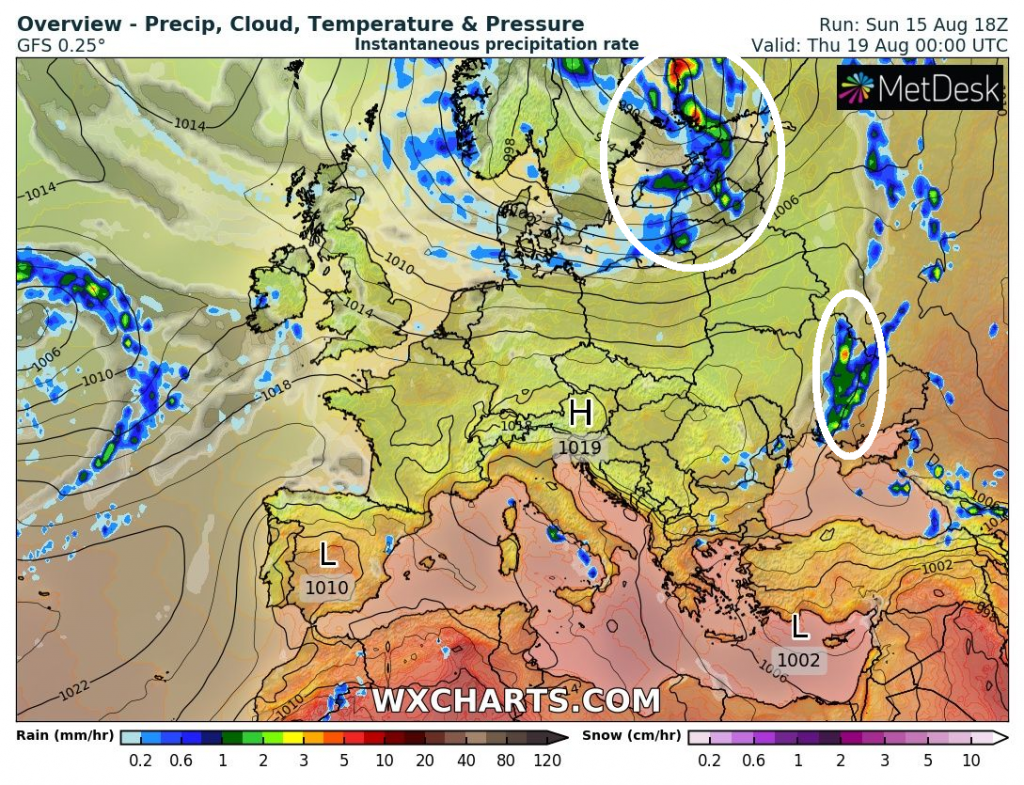 Source: wxcharts.com