Paraná river with the lowest levels in 80 years, after frosts in Brazil prices of coffee on a 6-year high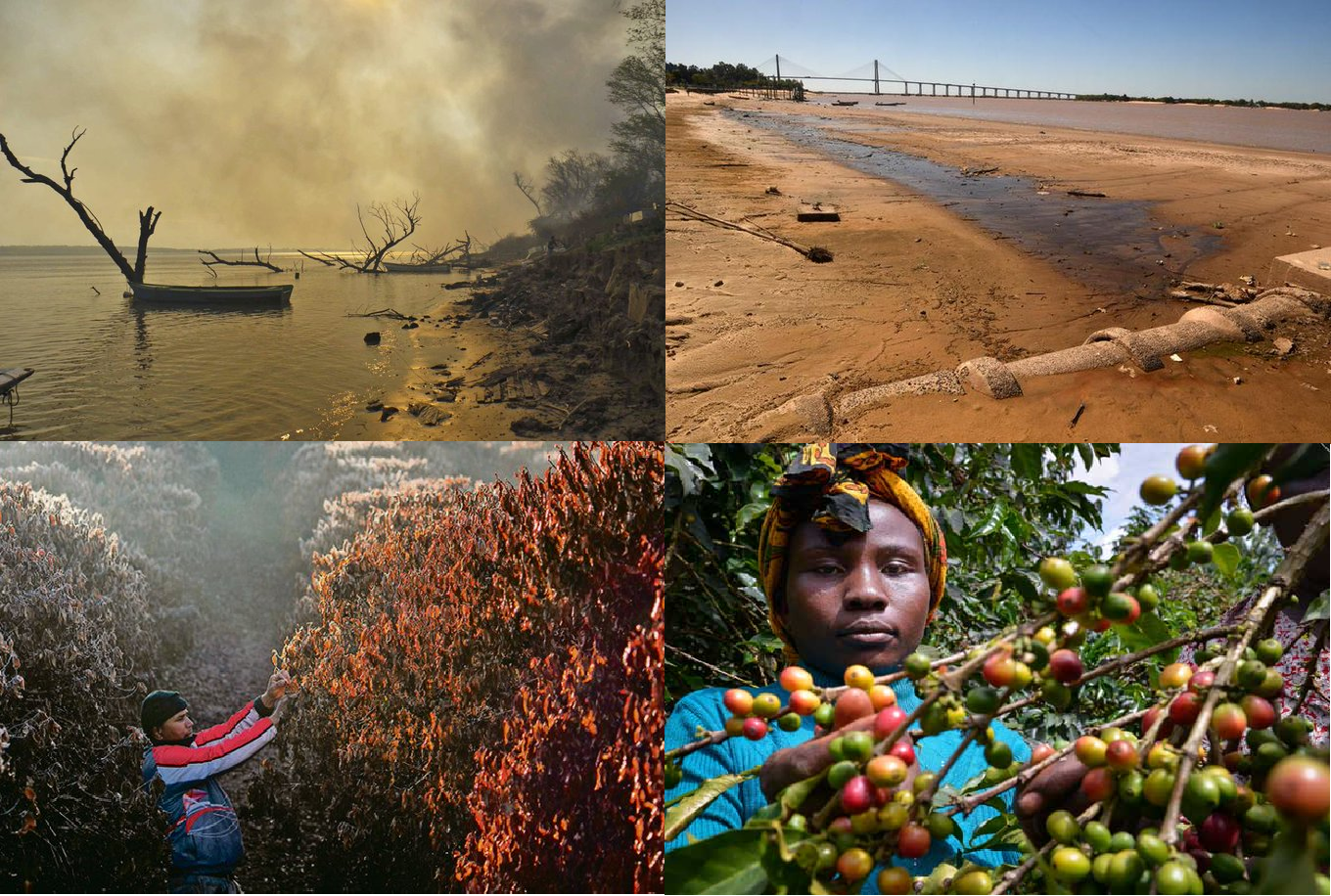 Moderate and subtropical climate zone in South America is after another coldwave, with frosts in northern Argentina, Uruguay, Paraguay, and southern Brazil and alternating of strong coldwaves and heatwaves in the region in Winter 2021 is causing atypical drought.
The drought together with severe frosts damaged large and the most fertile parts of South America – mainly coffee and orange production.
A region of Paraná is suffering a historic, 80-year drought and the river has alarming low levels (Argentina, Paraguay, and Brazil). Ships cannot carry 100% of their capacity and water emergency in a delta of the river is valid in Argentina since late July 2021.
Producing regions of Brazil reported in the last period after severe frosts extreme losses of harvest – coffee prices increased into 6-year maximum (the highest since 2015) and problems are with oranges, too /https://mkweather.com/snow-in-brazil-hit-larger-areas-than-usual-sao-paulo-the-2nd-coldest-temperature-in-20-years-43c//.
Situation in Brazil is favorable for Kenyan producents, however, in higher elevated and populated parts of Kenya, frosts appeared unexpectedly, too /https://mkweather.com/nyandarua-kenya-3c-and-ground-frosts-tea-crops-were-destroyed-july-2021//.
The region is in Winter 2021 hit by big and quick temperature shocks – from frosts into summer or tropical days and reversely, while cold fronts are despite a big temperature gradient very weak.
Until 20. August, the next heatwave will come, traditionally, from the south (Patagonia) and then, after 20. August, then the next cooldown is in the region forecasted. Maximum temperatures should after a current coldwave and frosts reach in Argentinian – Paraguayan border reach anomalous +42°C according to GFS around 19.-20. August 2021 and after cooldown, maximum temperatures in the same region will be lower than +20°C and ground frosts are possible.