Chamonix, France, 1035 MASL: 70 cm of snowfall! The highest early snowfall since 1965, higher than the legendary year 2012! Pyrenees 3 meters in 2293 MASL (1 month earlier than the previous 3 m record)!
MK
December 14, 2021
4 min read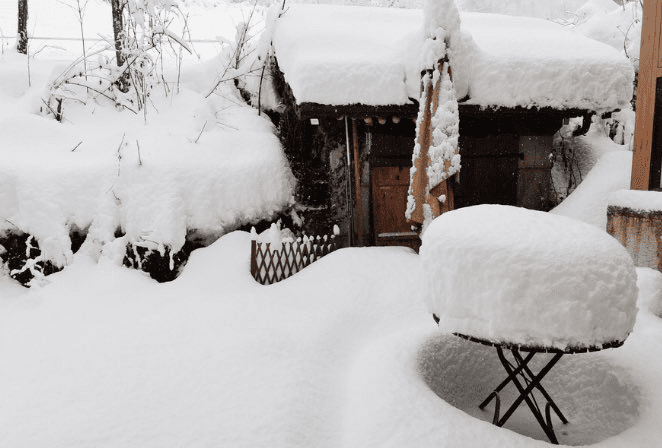 Only in the last article, we were informed about the record snow situation in Pyreneés, France, and Spain and the next blizzards on way /https://mkweather.com/record-snow-in-pyrenees-france-spain-the-next-blizzards-are-only-coming//.
Only 5 days after this article, some parts of Pyreneés report extreme 3 meters of snowfall, and parts of southwestern France and northern Spain hit deadly floods (Tweets below).
Meanwhile, extreme snowfall is reported from Chamonix, the Alps, France – 70 cm on 10. December 2021, which is the second-highest value since the year 1959 (85 cm on 10.12. 1965) and it's more than on 10. December 2012 (62 cm – 2012 was a legendary year).
From Gua dans le Vercors, the French Alps, 1646 MASL, 1,63 meters of snowfall is reported (a new early-season record).
In the Pyrenees is the situation very similar: In Haute Ariègem, French Pyreneés, 2293 MASL, 3 meters of snow were only on 10. December 2021 measured.
In the first half of winter, according to graphs from Météo France, never has been so high snow cover in the first half of winter! It means, that records from mid-January were broken already on 10. December, more than a month earlier, and in the case of strong winter, it should be a record year.
From the next stations from Pyrenees, Iraty, only 1327 m reported 144 cm (broken record 131 cm from December 1982), Arette, 1650 m reported (broken record 100 cm from December 1990 and 2020).
Although, until cca 10. January 2022, blocking pattern is possible, between 10.-30. January 2022 probably will come NAO+, which brings cold, but dry weather above the southern half of Europe /https://mkweather.com/ecmwf-6-week-forecast-for-europe-until-24-january-2022//.
Snowfall records in the regions should therefore continue during Christmas and New Year 2021-2022 when the next extremely cold period in Europe and a possible peak of Winter 2021/2022 is forecasted.