La Brevine, Switzerland -19,8°C!
MK
December 14, 2021
3 min read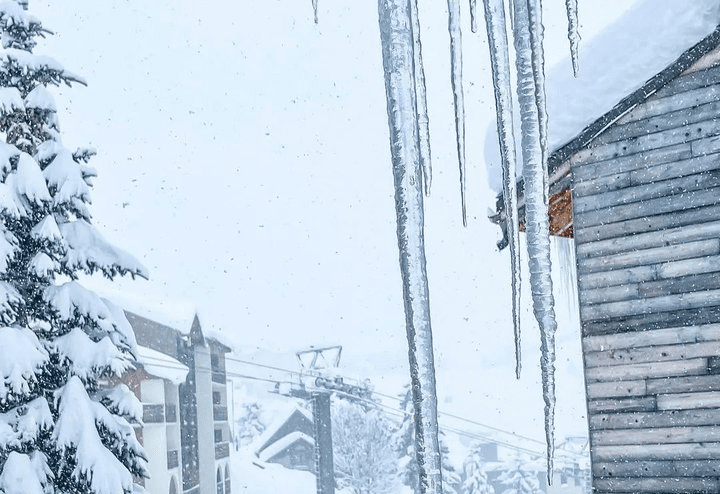 Only on 3. December 2021, the same station on the border of Switzerland with France with elevation 1042 MASL, reported -18,0°C /https://mkweather.com/la-brevine-switzerland-180c//.
After a current extreme snowfall in the Alps /https://mkweather.com/1-meter-of-snow-around-1000-masl-40-cm-in-lowlands-the-worst-blizzard-in-austria-since-the-legendary-winter-2012/; https://mkweather.com/oberstdorf-germany-48-cm-snowfall/; https://mkweather.com/ratece-slovenia-86-cm-snowfall//, the next freezing nights have come to the Alps, with known minimum temperature from La Brevine, on 12. December 2021, only -19,6°C!
It´s the lowest temperature at the famous frost station in Winter 2021/2022, but in France, up to -22,0°C was already on 3. December 2021, measured /https://mkweather.com/220c-in-pontets-france//.
In the Alps regionally fell in the last week up to 1 meter of the fresh snow.
In La Brevine, it´s already the 8th frost day since 27. November 2021 with minimum temperature between -15°C and -20°C. Frosts were strengthening in the last week when 5/6 last mornings have appeared -15/-20°C temperatures.
In Austria or Slovakia, frosts up to -18,0°C have appeared, so far /https://mkweather.com/austria-southern-germany-expect-severe-blizzard-temperatures-dropped-to-180c/; https://mkweather.com/dobsinska-ladova-jaskyna-slovakia-180c-austria-168c//.
In the next period, however, a warm spell is forecasted.
Around Christmas and New Year 2021-2022, however, the next, even more extreme coldwaves are predicted, with a possible peak of Winter 2021/2022 in many European regions, including continental Europe /in the Mediterranean should the cold period persist minimally until 25. January 2022: https://mkweather.com/ecmwf-6-week-forecast-for-europe-until-24-january-2022//