Chile hit historic frontal system, Santiago the rainiest January for 150+ years
After historic heatwave in Patagonia /https://mkweather.com/2021/01/24/extreme-hailstorms-hit-argentina-patagonia-with-all-time-record-438c// and wildfires in Chile /https://mkweather.com/2021/01/24/chile-with-widespread-wildfires-chillan-6-days-with-34-36c// came during last period powerful cooldown with extremely strong cold front.
Severe stroms have appeared in semidesert regions, where rain in the summer occurs very rarely – in Santiago was recorded 40mm+ rain, what made with January 2021 the rainiest January since meteorological measurements began (more than 150 years).
Region of Talca was completely flooded and problems have been reported from many parts of central Chile.
Severe storms in many cases destroyed a harvest, mainly grape fields report "agricultural catastrophe".
In many parts, including Santiago, hails have occurred, what was immediately filmed into videos.
After extremely hot weather with wildfires therefore Southern Hemisphere again showed, that it experiences with one of the coldest conditions for last 10 years /https://mkweather.com/2021/01/24/antarctica-set-to-coldest-january-since-1978-southern-hemisphere-hasnt-been-so-cold-almost-10-years//.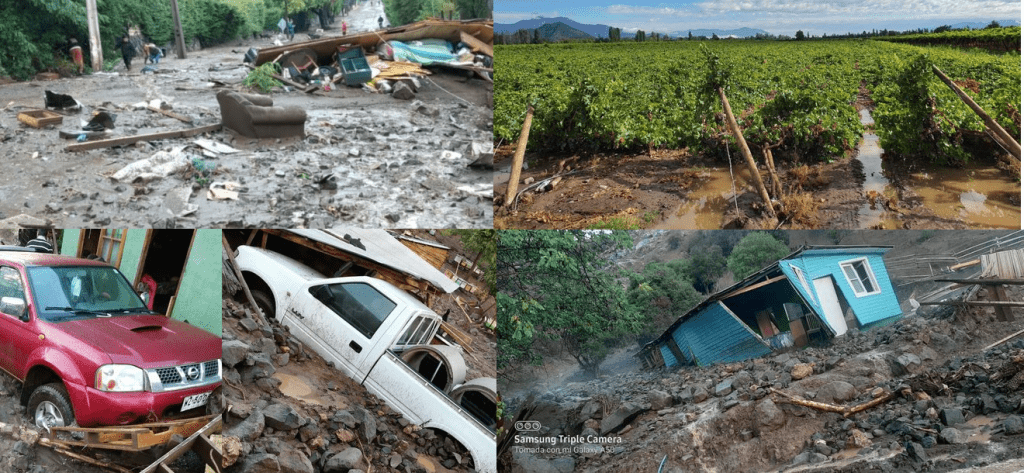 Read more: