During last days, huge part of a polar vortex was moving across Europe eastward, then hit severe frosts and now, next cyclonic systems are shifting above western and central Europe.
Transition of part of polar vortex manifest itself not only with heavy rain, but too with warming in the Alps, before a coldwave and combination of heavy rains, mixed precipitation and snow melitng caused severe floods in many parts of Germany, lesser in France, Benelux and Switzerland.
Some towns such as Büdingen ended under more than 1 meter high floodwater and Rhein and Rhine flooded e.g. Cologne or Bonn or Hessen too.
On meteoalarm, almost for all Germany were valid on 1. February warnings of 1st or 2nd, locally 3rd level before floods.
Currently (2. February), flood warnings are valid mainly for France.
Forecasts for Germany are rainy and snowy, with 50 – 100 millimeters of precipitation in many parts of the country during next 16 days. Snow cover will be creating mainly in the north, flood risk remains relatively high in the west and in the south.
Precipitation and snowfall forecast for Germany – next 16 days /wxcharts.com: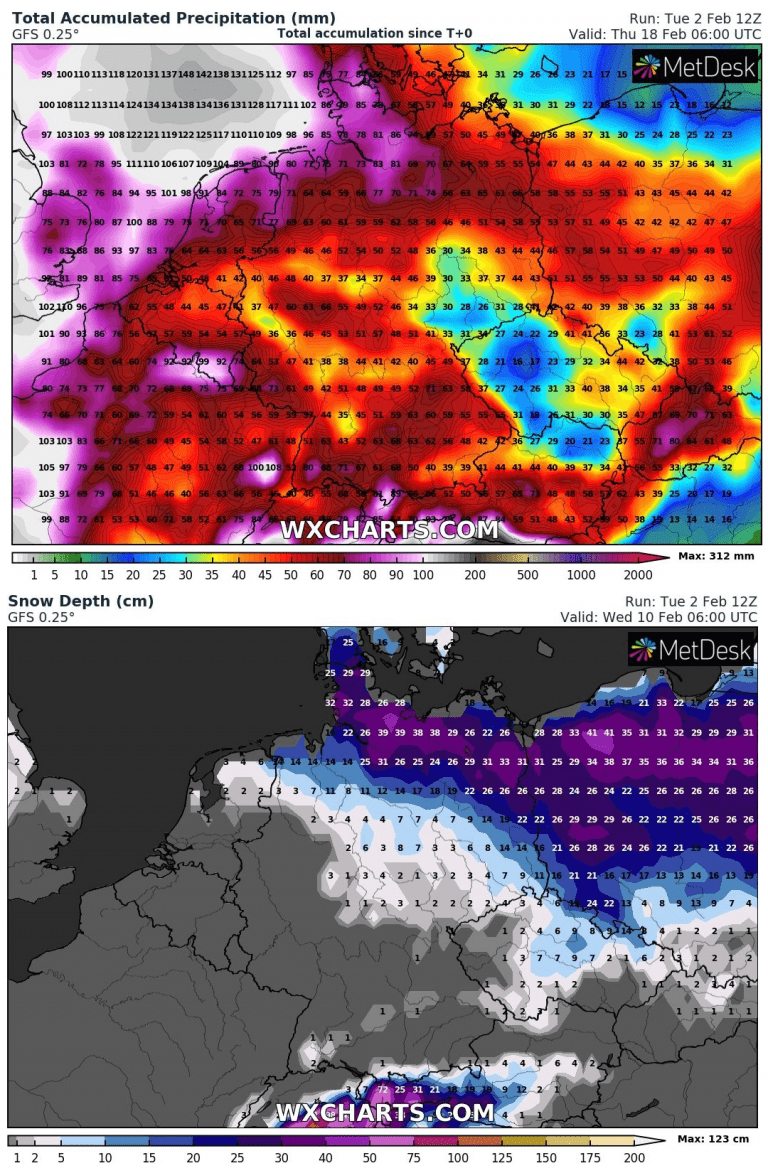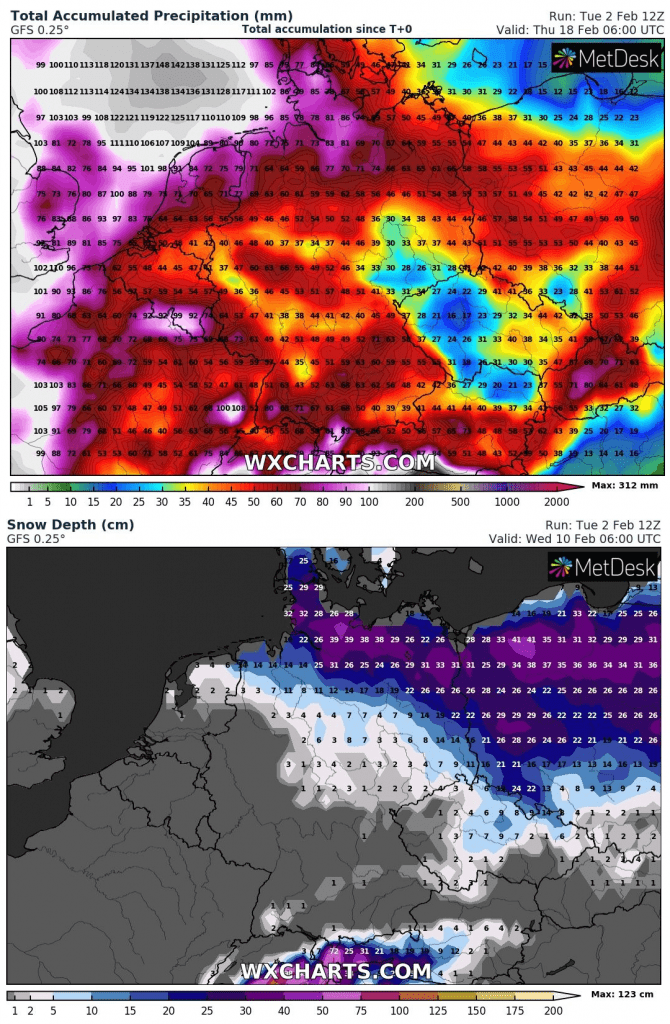 Read more:
(Visited 41 times, 1 visits today)