Cold summer in Australia: The first all-time temperature record: Bundaberg, Queensland, +38,6°C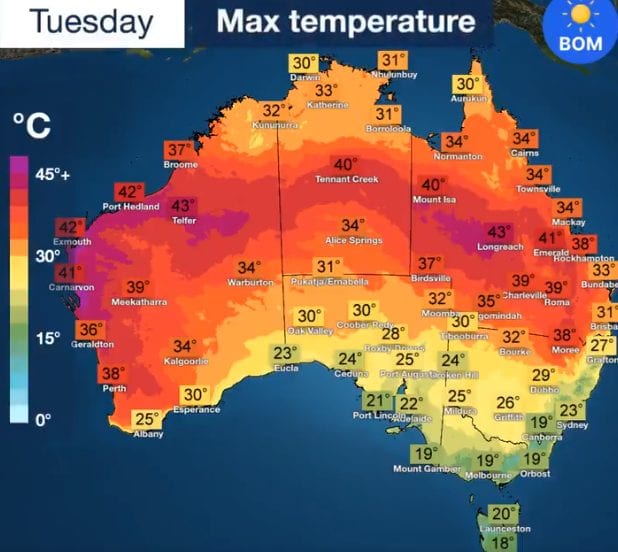 Australia is experiencing with colder and humid La nina (and wet MJO) Summer 2020/2021, with above average cyclone season and weak wildfire season, with only symbolic heatwaves across the continent.
The first all-time record of the summer was overcame only at the end of summer, on Monday, 22. February 2021 in Bundaberg, Queensland, where maximum temperature reached +38,6°C.
Brisbane was too very hot, with +38°C, continental Australia reported up to +45°C, what is still not so hot such as during last record hot seasons with more than +50°C heatwaves.
After cold and humid Summer 2020/2021, cold and humid Autumn 2021 /https://mkweather.com/2021/02/22/autumn-2021-forecast-for-australia-2021// is thanks to persisting La nina pattern coming /https://mkweather.com/2021/02/05/the-coldest-earth-for-7-years-strong-impact-of-la-nina-is-here//.
Moreover, from Antarctica, temperatures below -60°C are already reported /a topic on fo the next articles/, what is only a few degrees from all-time continental temperature records – extremely cold Antarctica during last period /https://mkweather.com/2021/01/24/antarctica-set-to-coldest-january-since-1978-southern-hemisphere-hasnt-been-so-cold-almost-10-years// is too a reason of milder conditions across Southern Hemisphere.
However, summer in New Zealand and too the following autumn, will be very hot / warm, in western Oceania on the other hand, strong cyclone season will continue.
Only during Summer 2021 is gadually expected transition to neutral ENSO phase and possible El nino during the next summer season, 2021/2022, should cause in Australia many problems – with deadly heatwaves and devastating wildfires.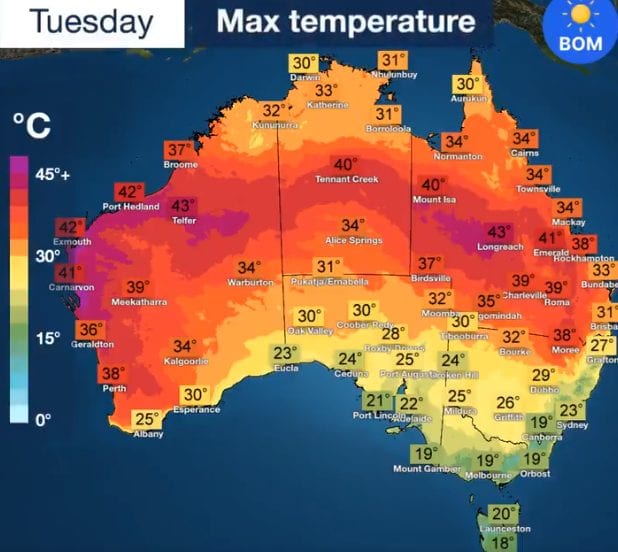 Read more: