Spring 2021 starts in Northeast and Great Lakes region with extreme frosts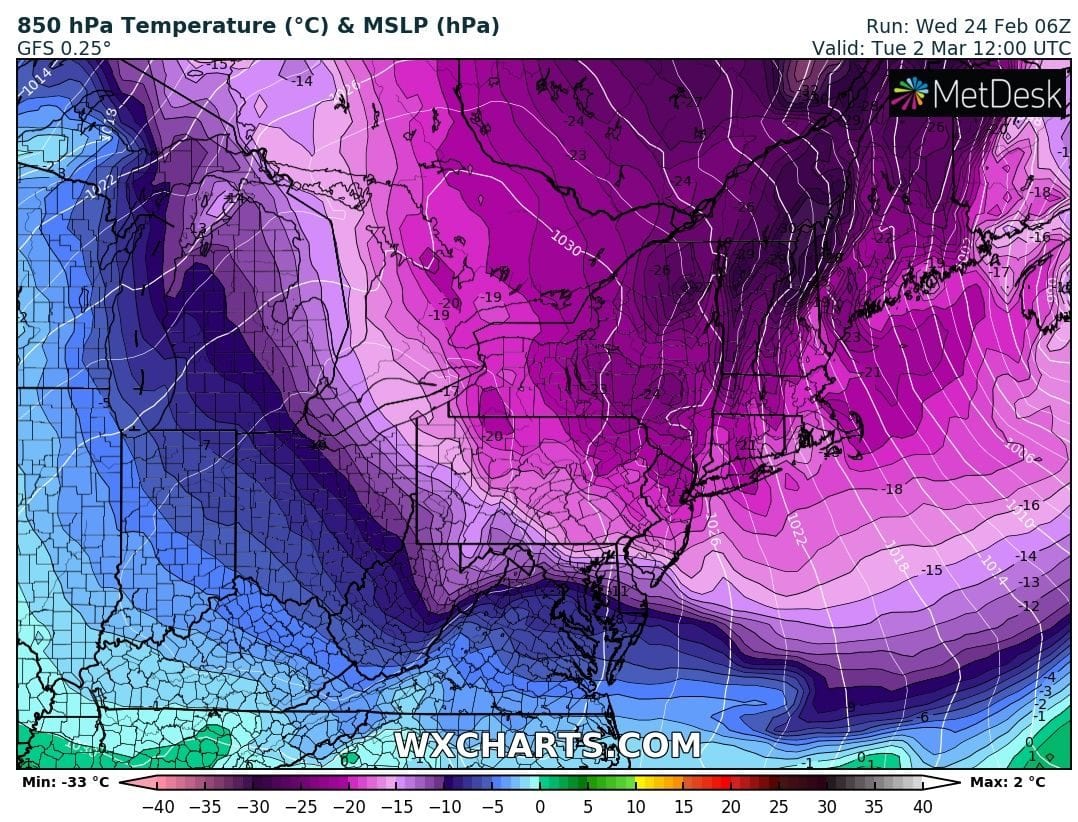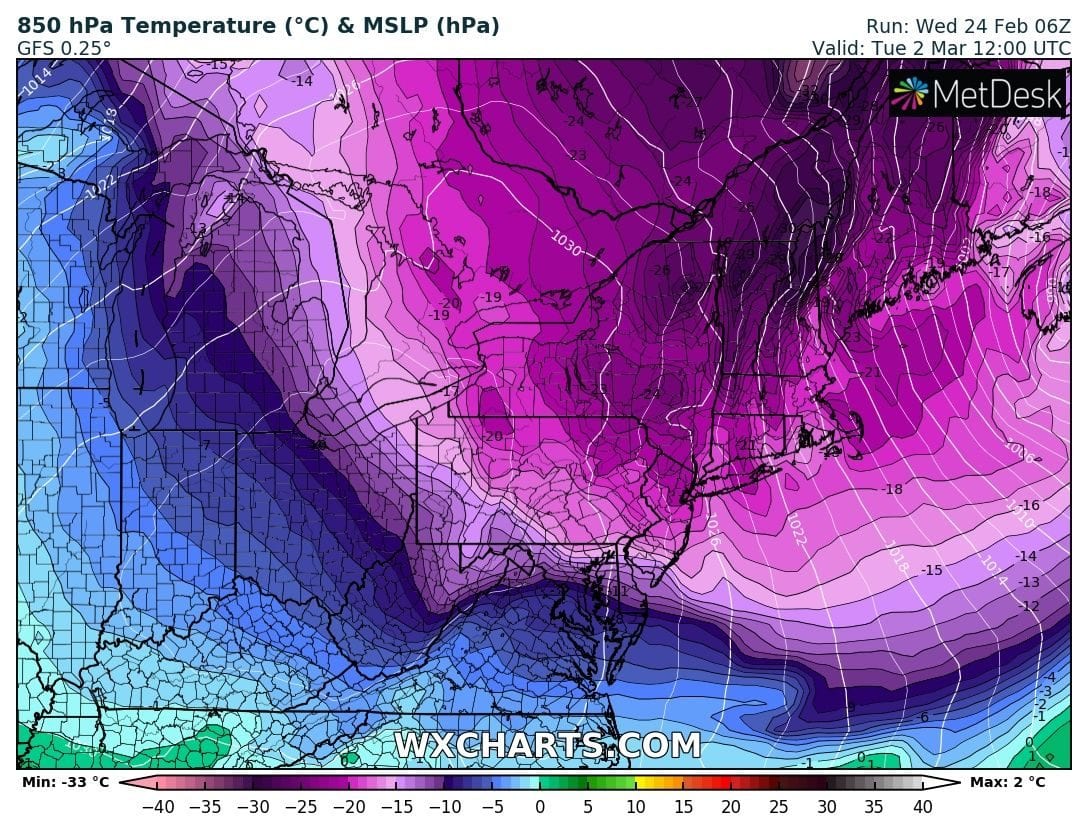 Temperatures up to -30°F / -35°C are possible during the first March 2021 days in Great Lakes region and the coldest places of Northeast.
While early Spring 2021 will be across USA mostly warm or temperature neutral, powerful coldblast is prepared for Minneapolis, Chicago, Cleveland, Pittsburgh, Boston and other cities in NE USA.
In 850 hPa temperature on Canadian border drops up to -32°C / -26°F, what will be a good predictor for extreme low temepratures.
International Falls hit strong winter already at the end of February, with minimum temperatures -22/-28°C and possible Arctic day (all-day below -10°C.
Populated cities in East Coast will be however warmer, e.g. New York only around -3/+3°C / 26 / 37°F.
Cold weather returns to Northeast around 6. March, yet, while Central Canada and northern US states should looking forward very warm Spring weather around 5.-8. March 2021.
Acording to Spring 2021 forecast for North America /https://mkweather.com/2021/02/22/spring-2021-forecast-for-north-america-2021-mk//, Northern Plains, Great Lakes region and Midwest expect this year explosive season, with many dangerous tornao events, thanks to pressure throughs from eastern parts of Canada and North-American Arctic sector.
Infographics: wxcharts.com, wetterzentrale.de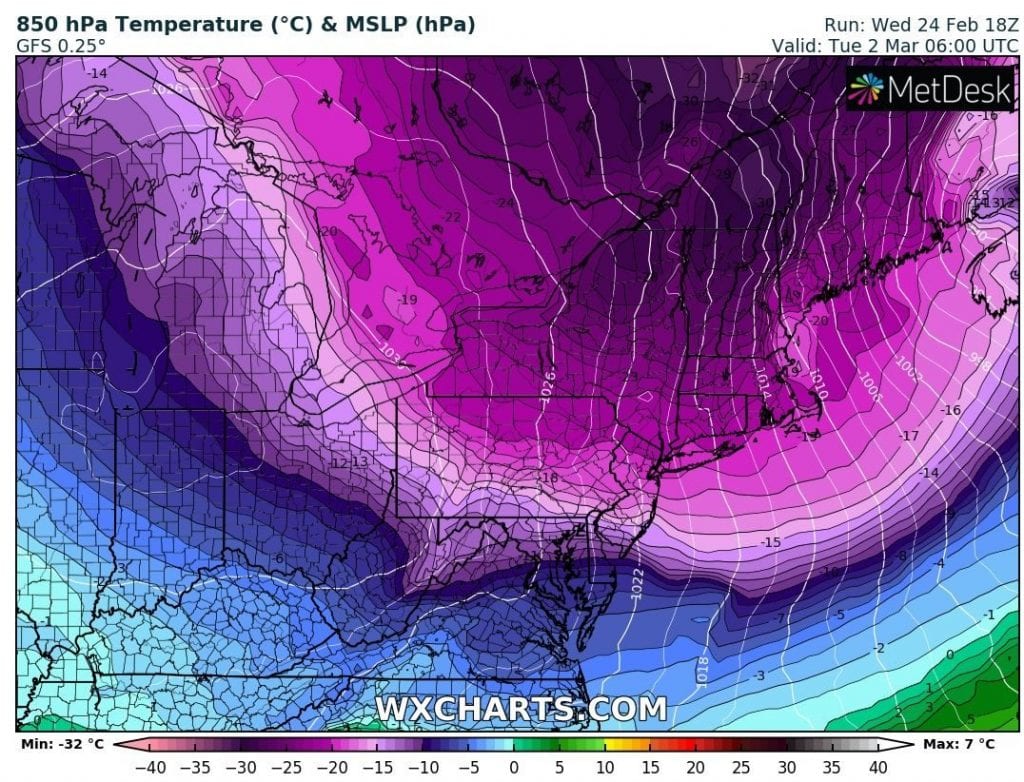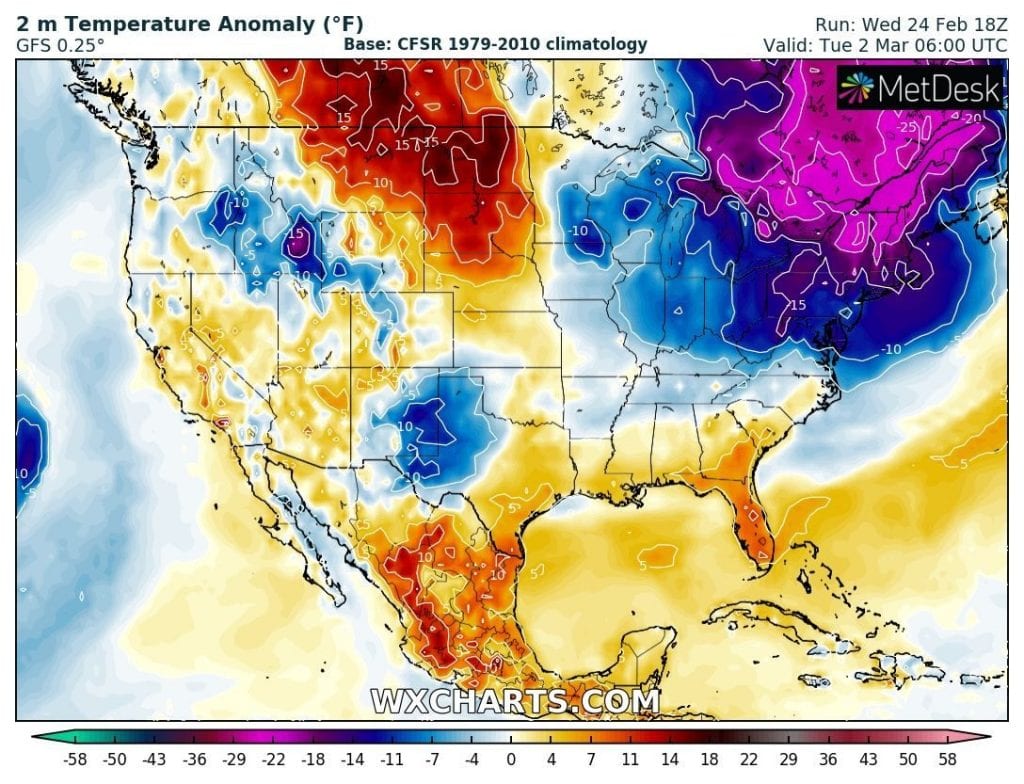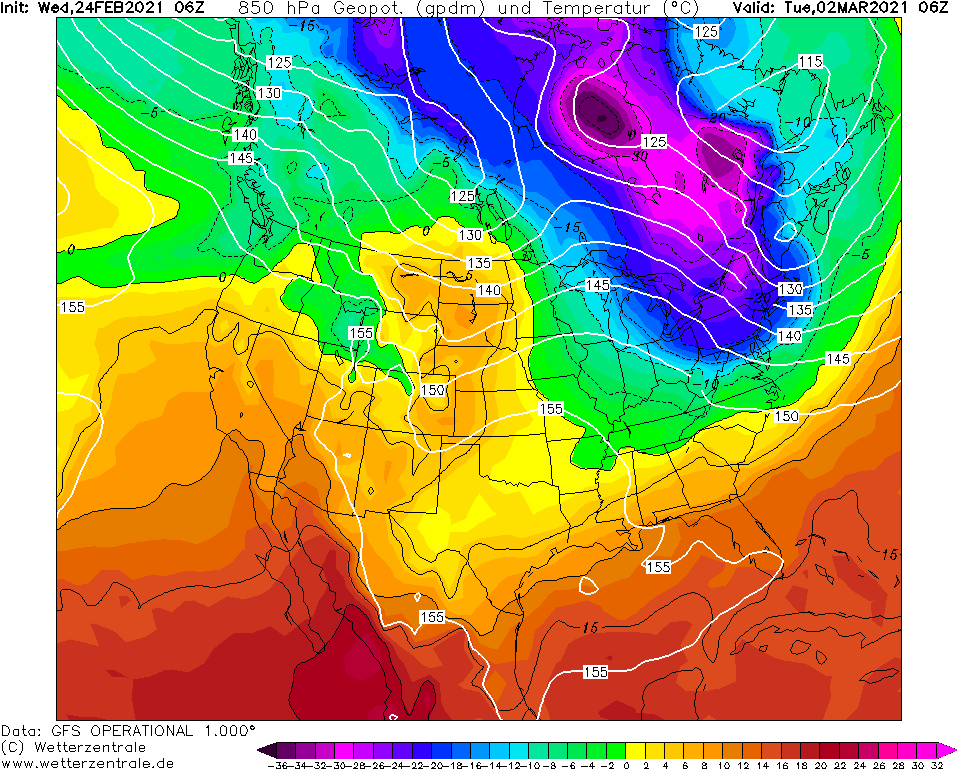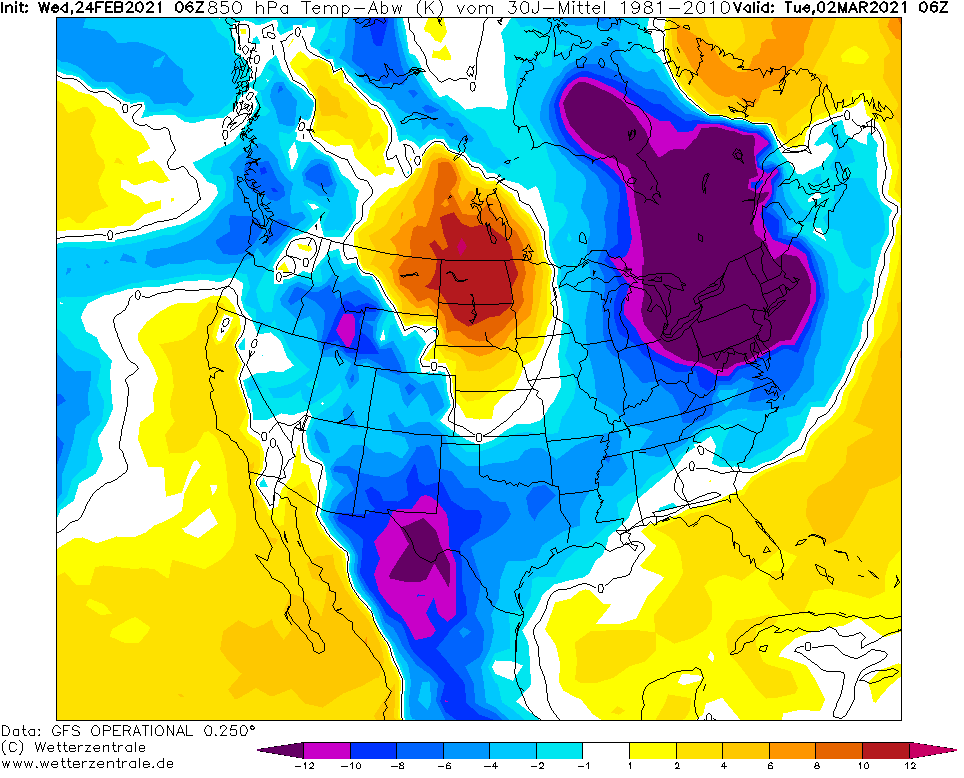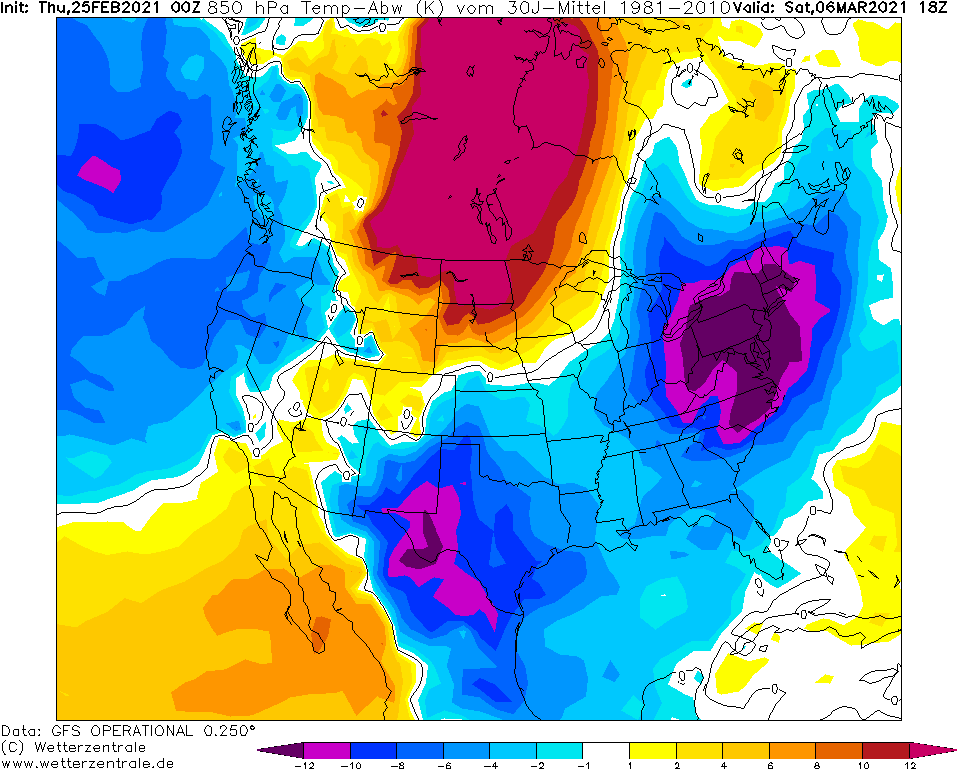 Read more: