Extreme winter conditions still persists in northern and central France.
While northern regions are bothered by severe frosts, in central parts are valid warnings of 3rd level before heavy snowfall from Méteo France.
According to Méteo France, the coldest was on Friday, 12. February in Bale Mulhouse, only -16,2°C, what is only 0,1°C warmer, than national minimum temperature from lowlands and low situated basins from Thursday, 11. February 2021 /https://mkweather.com/2021/02/11/buhl-lorraine-northern-france-163celsius//.
Extreme winter conditions are still reported from the UK /https://mkweather.com/2021/02/12/england-153c-a-new-february-all-time-record-thames-frozen-first-time-since-1963/; https://mkweather.com/2021/02/11/the-uk-230c-the-coldest-night-since-1995-regionally-since-1940//, but heavy frosts are gradually shifting above countries of continental Europe /topics of the next articles/.
In the Alpine region, frosts are still not so extreme such as in northern France, French and Swiss Oymyakon, Le Bréviene still reports only -14,5°C, what is far from January´s -28,0°C. However, in higher situated mountainous stations in eastern Switzerland, already -24,1°C was measured (Buffalora, 1973 MASL).
It´s possible, that during next mornings, Alpine stations will be colder and surprise by temperatures below -20°C, maybe in eastern Switzerland in higher elevations up to -30°C.
Siberian frosts in France should go away only during the next workweek, therefore stay safe, warm and watch Mkweather.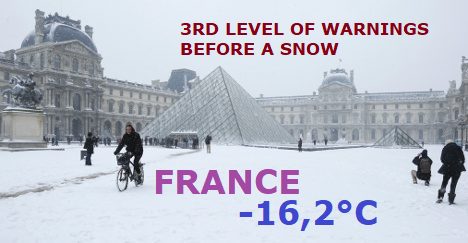 Read more:
(Visited 23 times, 1 visits today)