England is suffering the coldest times in February in history! On Friday, 12. February, record temperature -15,3°C was measured and London has struggles with ice.
After Mkweather informed about extreme cold temepratures in Scotland during last 3 mornings (-16,7°C, -17,1°C and -23,0°C – last the coldest in the UK since 1995 and the coldest in February since 1956: https://mkweather.com/2021/02/11/the-uk-230c-the-coldest-night-since-1995-regionally-since-1940/; https://mkweather.com/2021/02/10/the-uk-even-colder-altnaharra-171c-for-the-next-night-20c-forecasted/; https://mkweather.com/2021/02/09/the-uk-167c-the-lowest-temperature-since-2010/), severe frosts shifted southward and England on Friday reports really strong frosts, in Ravensworth, North Yorkshire only -15,3°C, what is the lowest temperature in England in month February in all-time history! /https://ca.movies.yahoo.com/record-low-february-temperature-england-085917534.html/.
All time February record was reached in Wales, too. In Scotland 4th morning in a row, temperature has dropped below -15°C (-15,4°C in Kinbrace). Moreover, very strong frosts up to 50 mph / 80 kmh made a windchill temperatures extremely low, rarely between -20°C to -30°C.
In London, river Thames is frozen the first time since 1963 and fountains in the city are full of ice, e.g. in Trafalgar Square.
Beast from the East 2021 therefore will be historic.
Currently, extreme coldwave is shifting from western /https://mkweather.com/2021/02/11/1048-hpa-pressure-high-above-central-europe-at-the-weekend-then-extremely-dry-siberian-air-and/; https://mkweather.com/2021/02/11/updated-estimates-of-expected-national-minimum-temperatures-ine-europe-during-ongoing-siberian-wave-2021-mk// above continental Europe, where extreme frosts hit already on Friday, 12. February /topics of the next articles/ and the strongest frosts are only predicted for the weekend and the next workweek.
Mkweather will furthermore carefully watch the situation and will bring fresh news about measured temperature records of historic Siberian coldwave.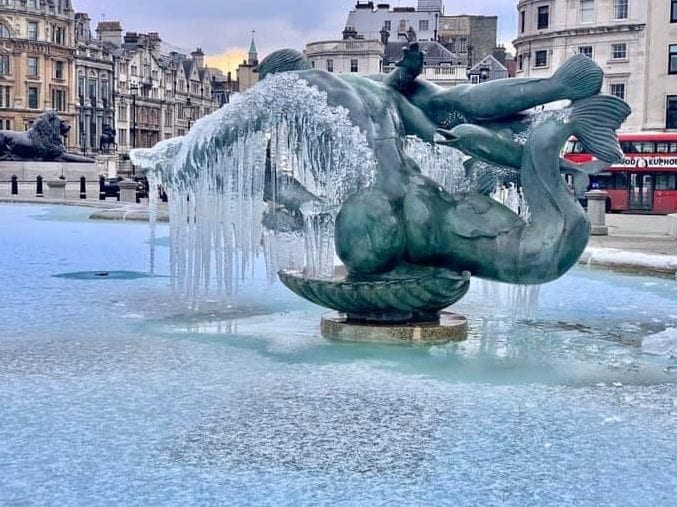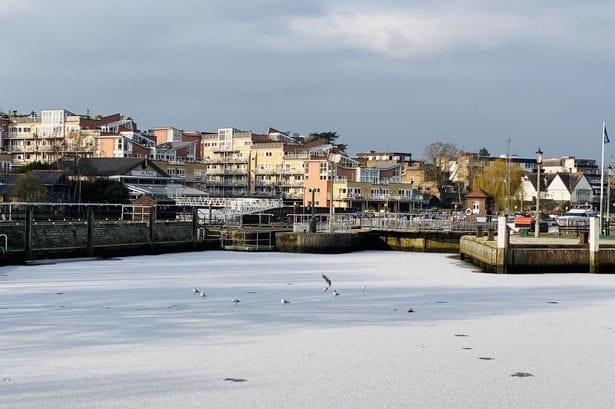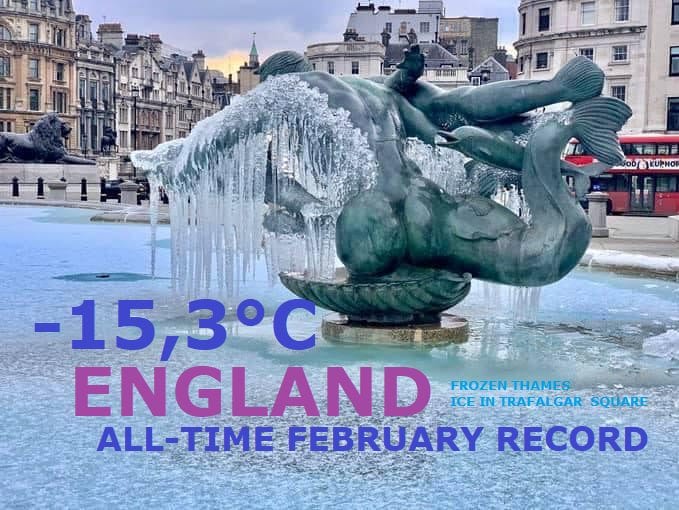 Read more:
(Visited 48 times, 1 visits today)