Southwestern USA reports a continuing flood situation with flash floods in Colorado, New Mexico, Arizona and Utah.
Phoenix according to NOAA reported on Friday, 23. July 2021, maximum temperature only 83°F / +28,3°C, what is the coldest July´s day since 1964 ( in 57 years!). It´s 23°F below July´s average.
Floods in Colorado and New Mexico were deadly – minimally 3 people is dead and the next 3 missing after local storm systems.
Desert and semi-desert rivers are often during monsoon full of water, because dry ground is impermeable to water, similarly such as near climates without period of drought.
In the next 16 days, the worst situation with flash floods is forecasted mainly in Colorado and Arizona, but in New Mexico, Utah and Nevada should appear local downpours, with flooding potential, too.
California, Oregon and mostly Washington state stay very dry, with possible worsening of wildfires in the next weeks.
Severe storms are forecasted for Great Lakes region, in the next hours and days, too, Mkweather will inform about the topic soon.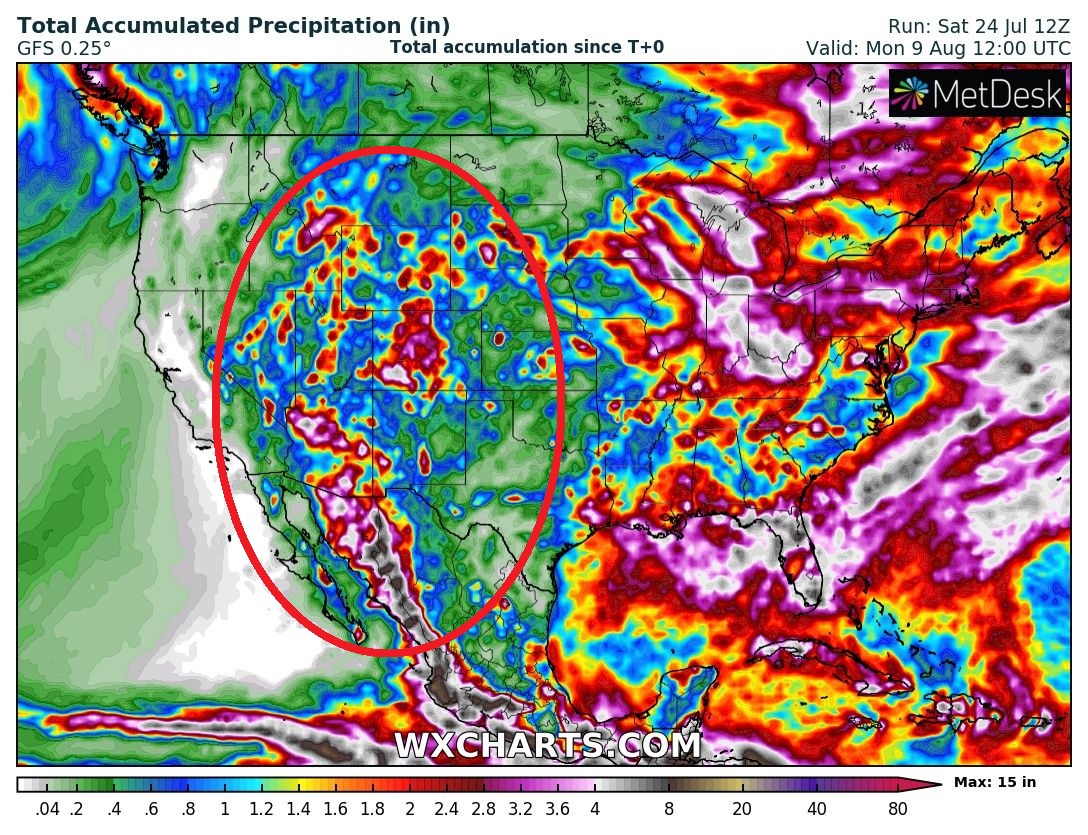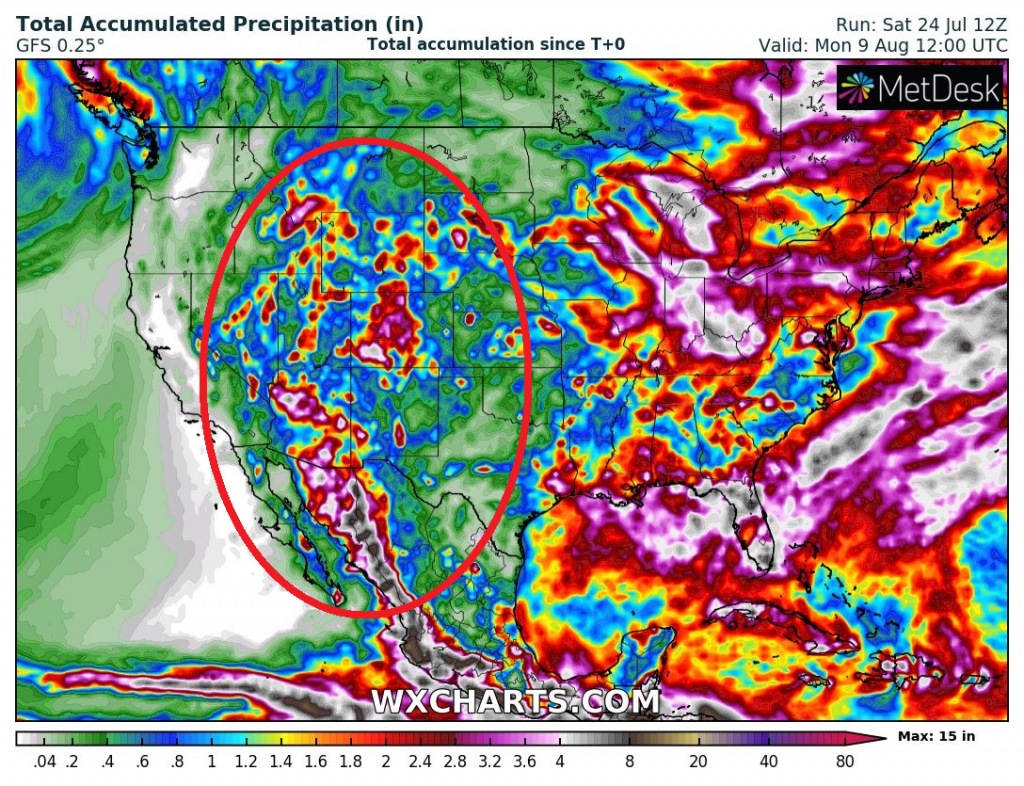 (Visited 5 times, 1 visits today)