Tropical system 90L Invest brings threats for Florida, Georgia, Carolinas, hurricane development not excluded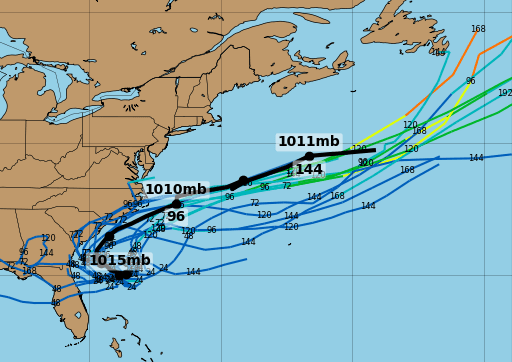 The next possible tropical storm – Fred is developing only tightly near the shores of Florida, Georgia, and Carolinas, with the potential of not only developed into a tropical storm but according to some runs of forecast models, into a hurricane, later above the northern Atlantic.
Until the end of July 2021 however, only milder rainfall, but still possible floods with precipitation amounts up to 6 inches / 150 mm in southern Florida, Miami region, are possible.
Downpours should surprise parts of Georgia and South Carolina, too.
Forecasts until 10. August promise very calm weather for Gulf Coast – Dallas these days reports the first 100°F / +38°C of the year and mainly in Texas and western Louisiana coast is expected really dry and hot weather the next 16 days, very good for holidays or vacations.
The next hurricanes are however forecasted for East Pacific and it isn´t fully excluded that Mexico will be partially hit by disturbances.
A possible tropical storm Fred should be at the end of July and in early August 2021 linked with cooldown in Europe, thanks to its remnants.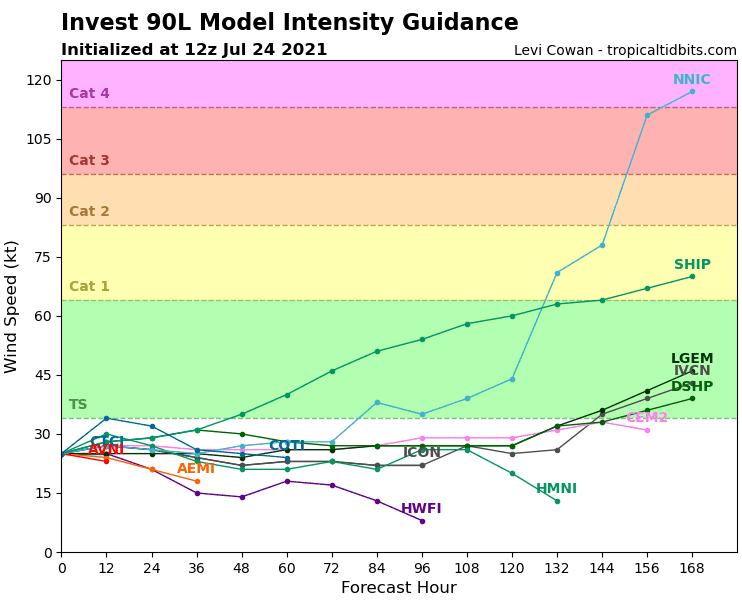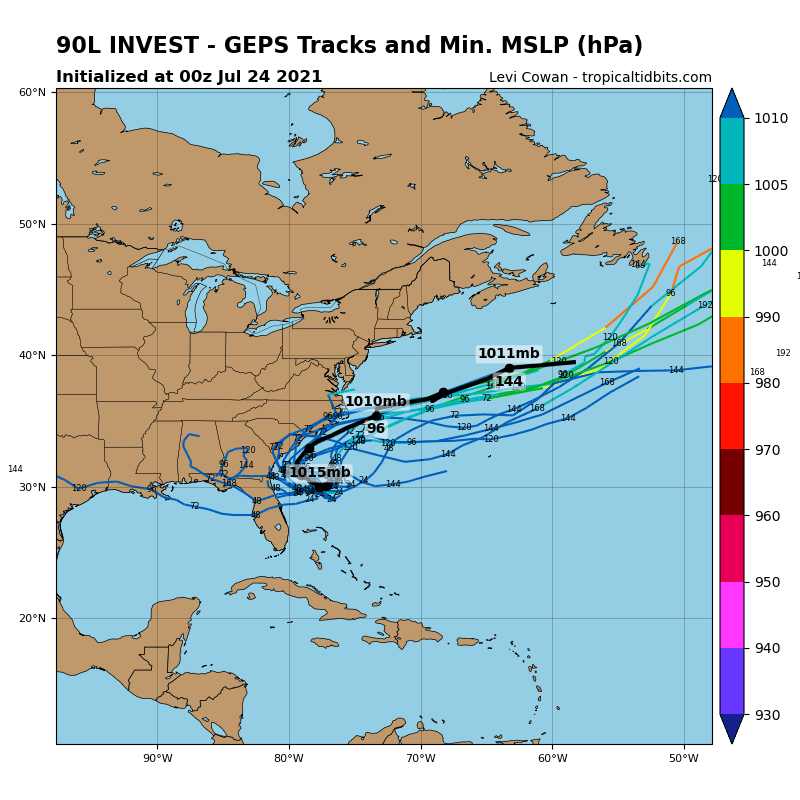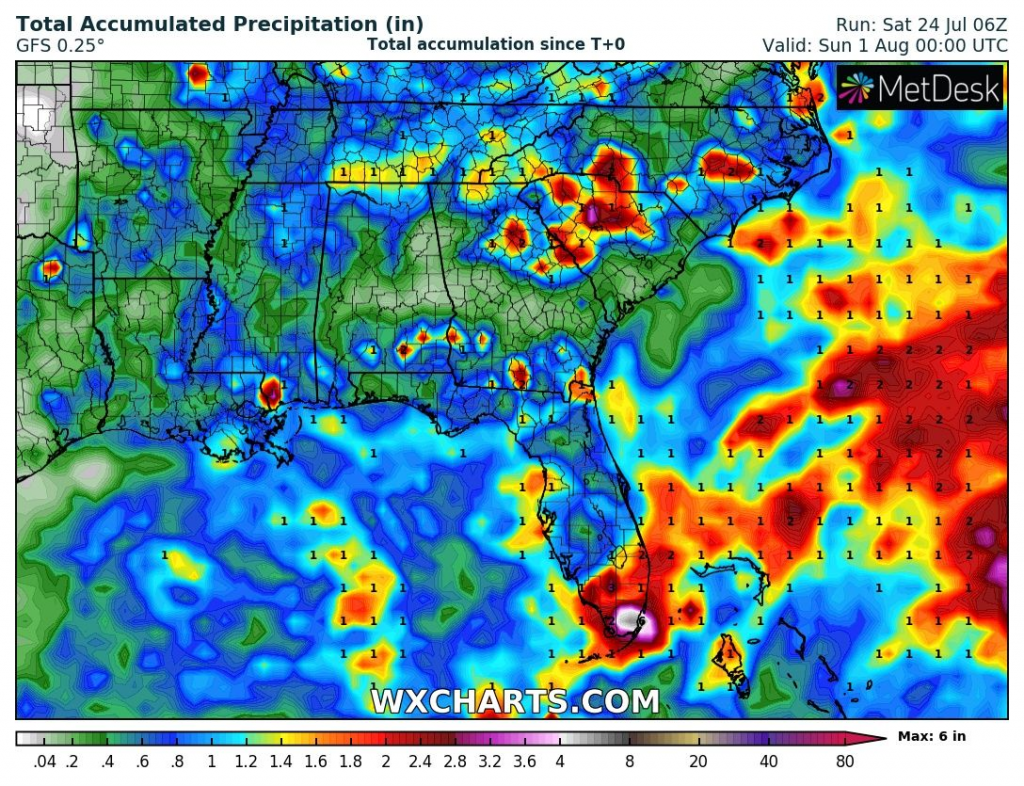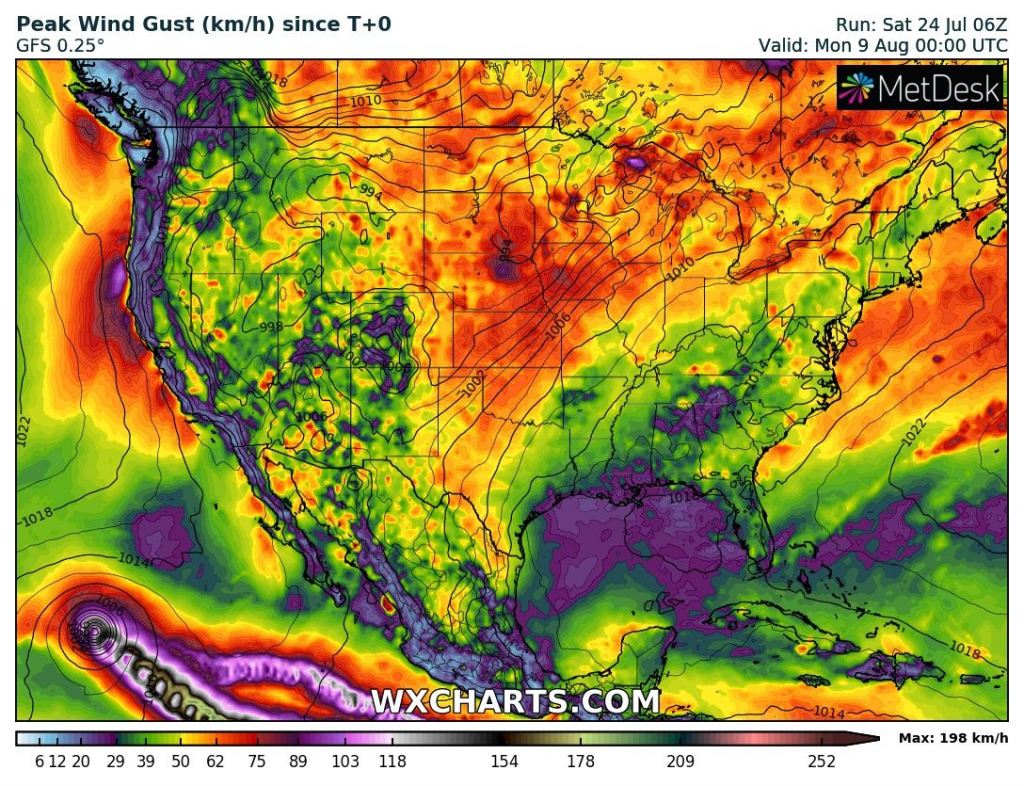 Sources: tropicaltidbits.com, wxcharts.com