Theta according to the newest forecasts should hit in Portugal and Spain already on Tuesday, 17. November 2020, with next significant impact in France or even England on Wednesday 18. November. Remnants of a system will move above parts of Central Europe and Benelux during next days.
Predictions say, that Portugal and Spain should hit Theta such as tropical storm, but then over land or closely to the coast quickly weakens to a tropical depression and remnants of the system, which will merge with cold front of extratropical cyclone from the north.
Scenario is little more southward, but England and Ireland shouldn´t be happy, because powerful extratropical lows brings over the islands heavy rainfall over 100 mm and strong winds.
In Portugal, Spain and France and later Benelux or Central Europe, regional floods from Theta or ex-Theta are expected.
Forecast say, that Theta will be weakening when it shift above Madeira (between Azores and Canary Islands). Then, until arrival to northwestern Iberian Peninsula, is should strengthen again, with powerful impact in Porto and La Coruna region.
After transition of the system eastward, cold air will shift over western Europe, western Mediterranean and west-Central Europe until the end of next week, with possible tornadoes in Italy, Croatia and neighboring countries, mainly in the coastal areas.
After 20. November, next doses of cold air form northwest are expected with the first greetings of winter 2020/2021.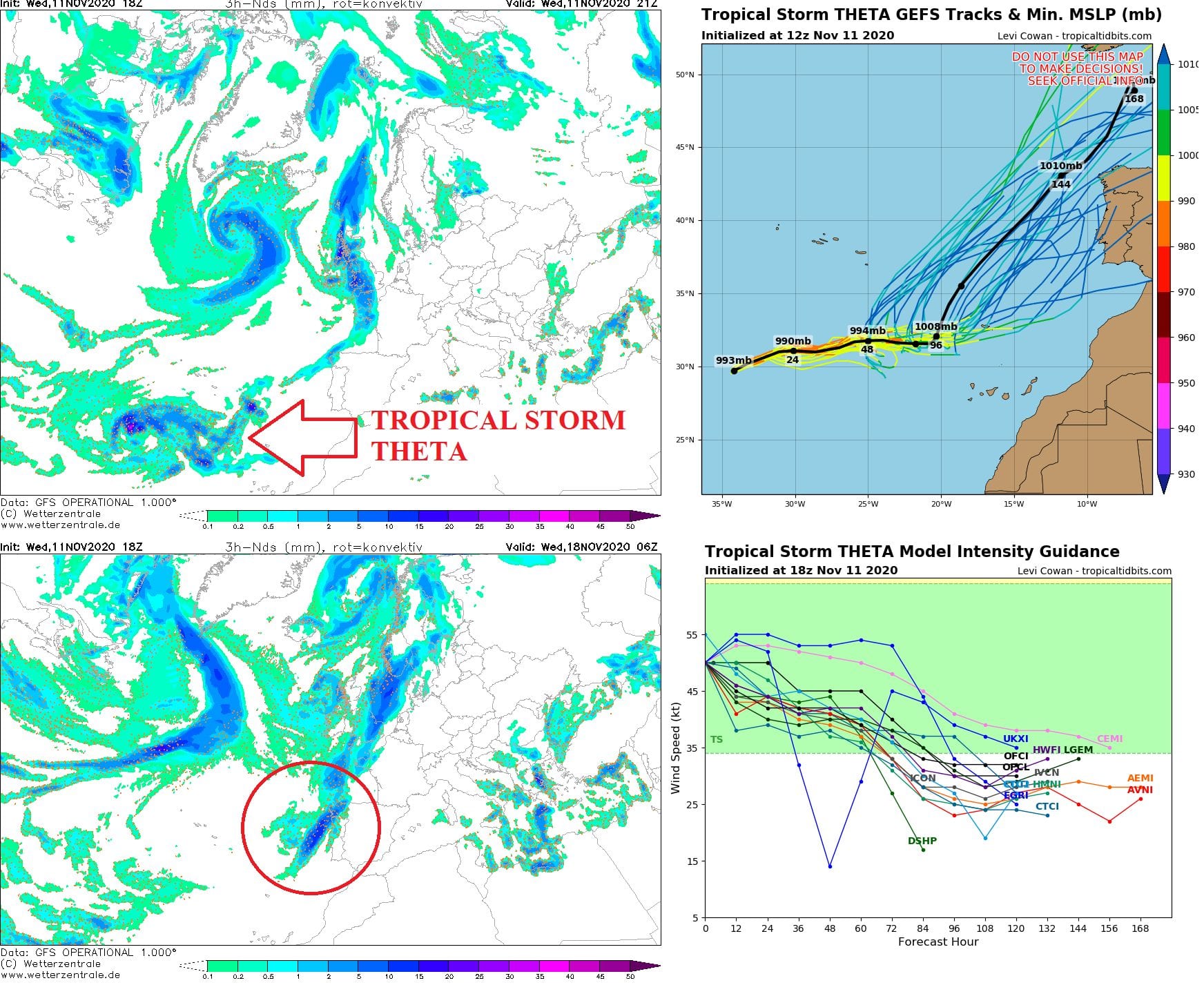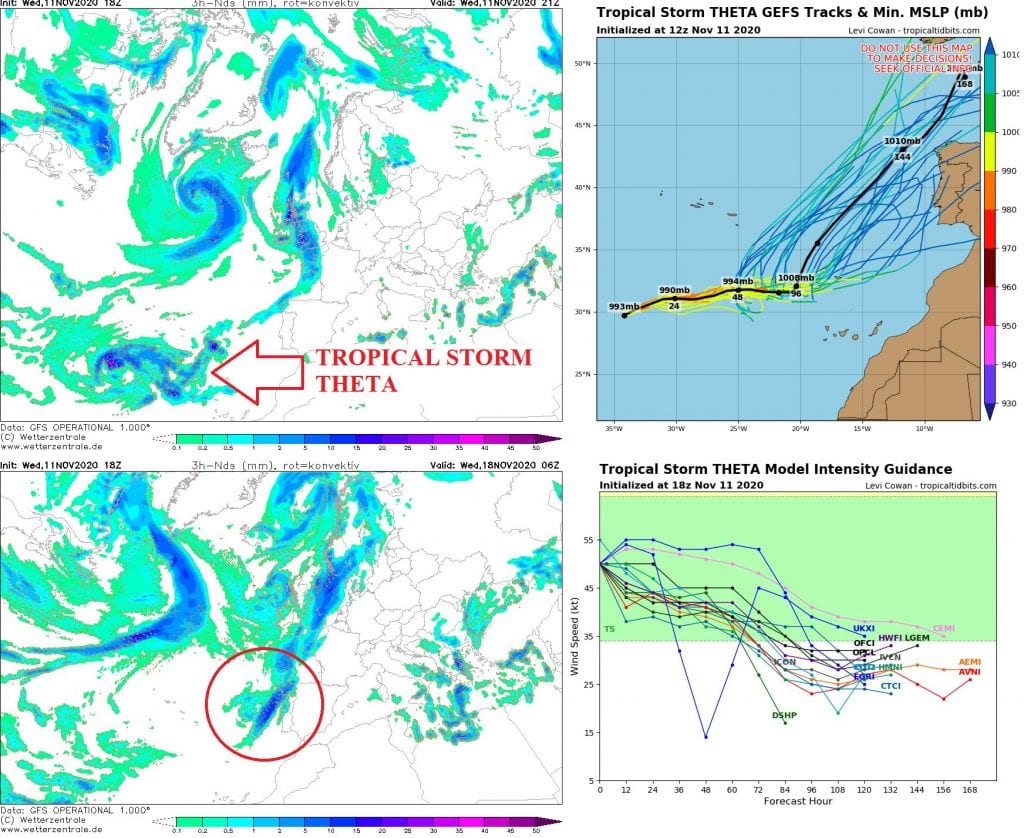 Infographics: wetterzentrale.de, wxcharts.com, tropicaltidbits.com: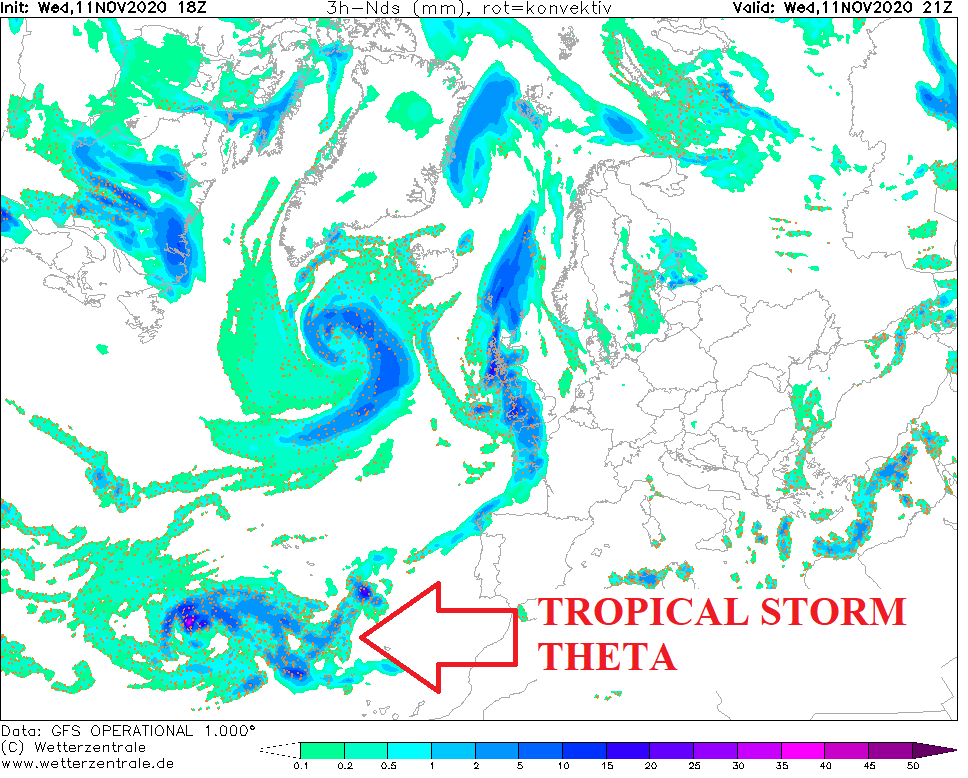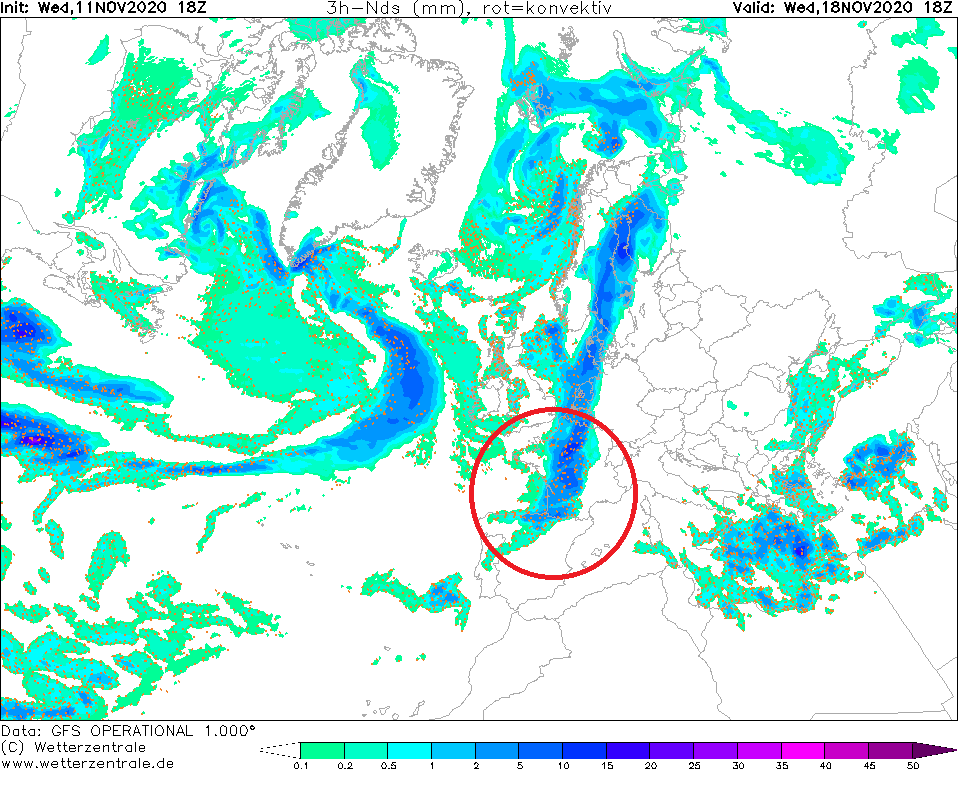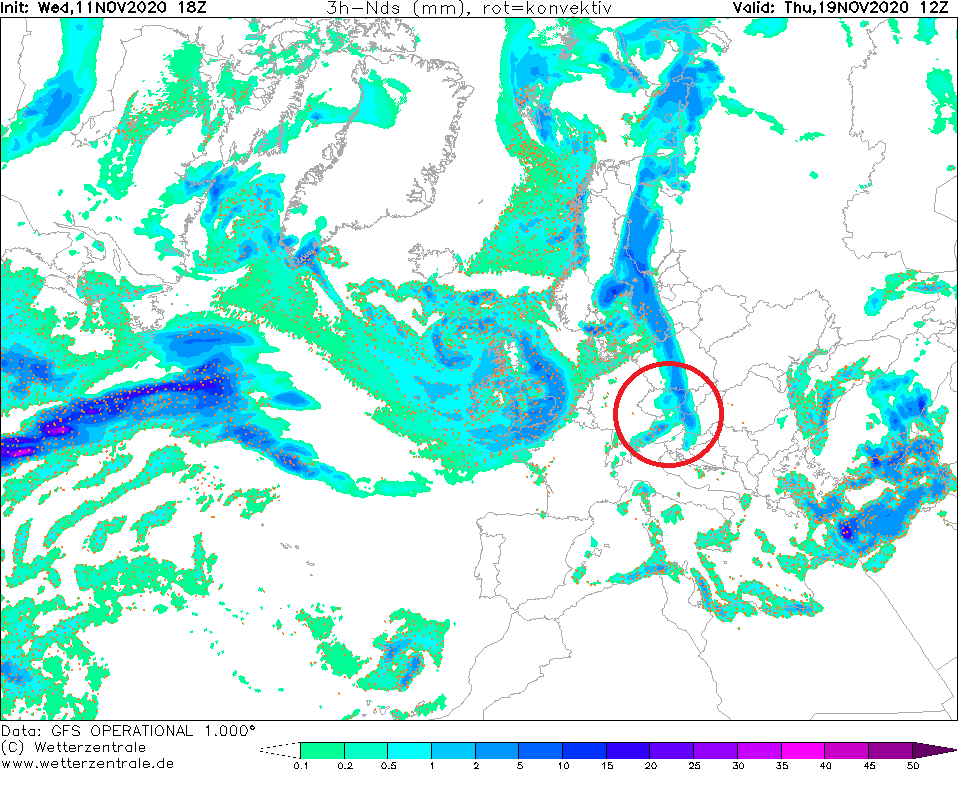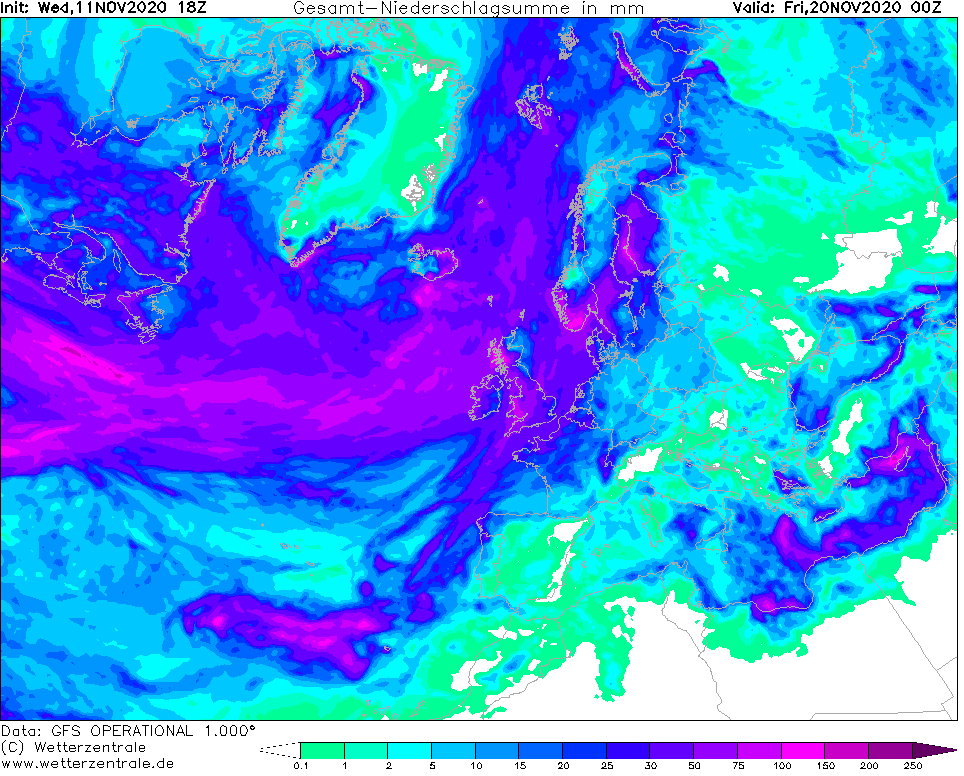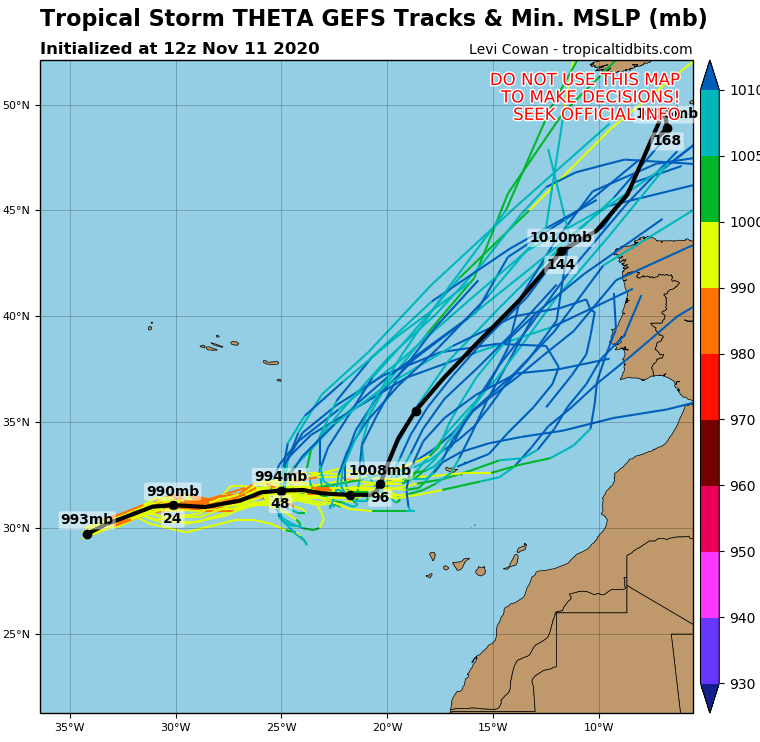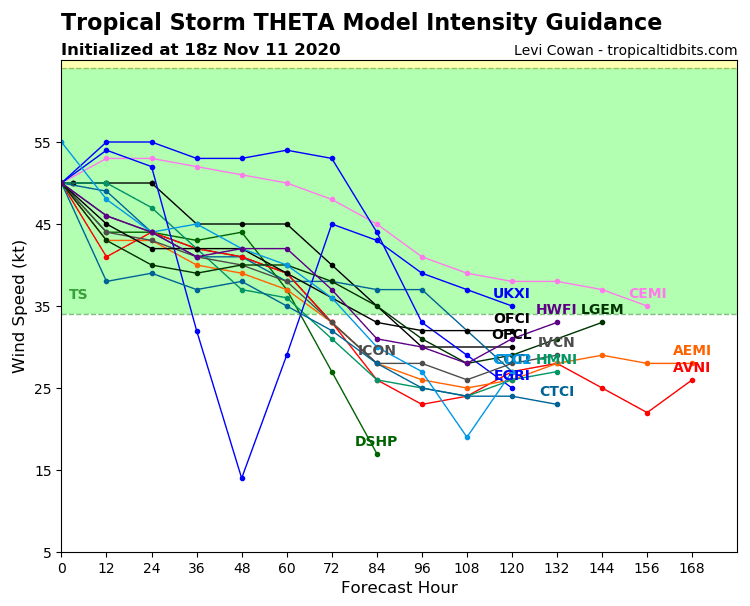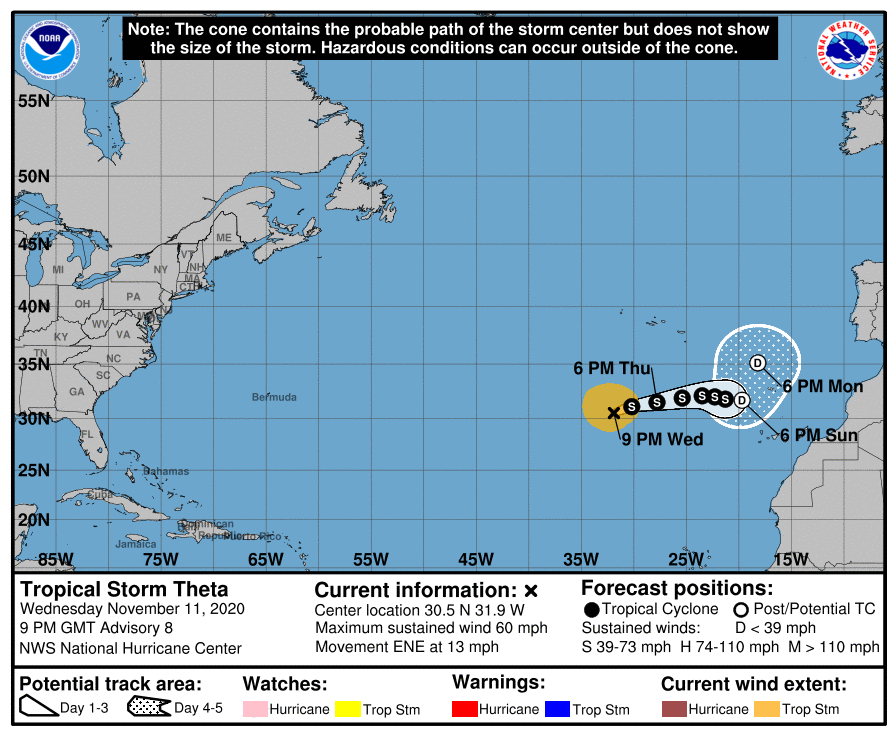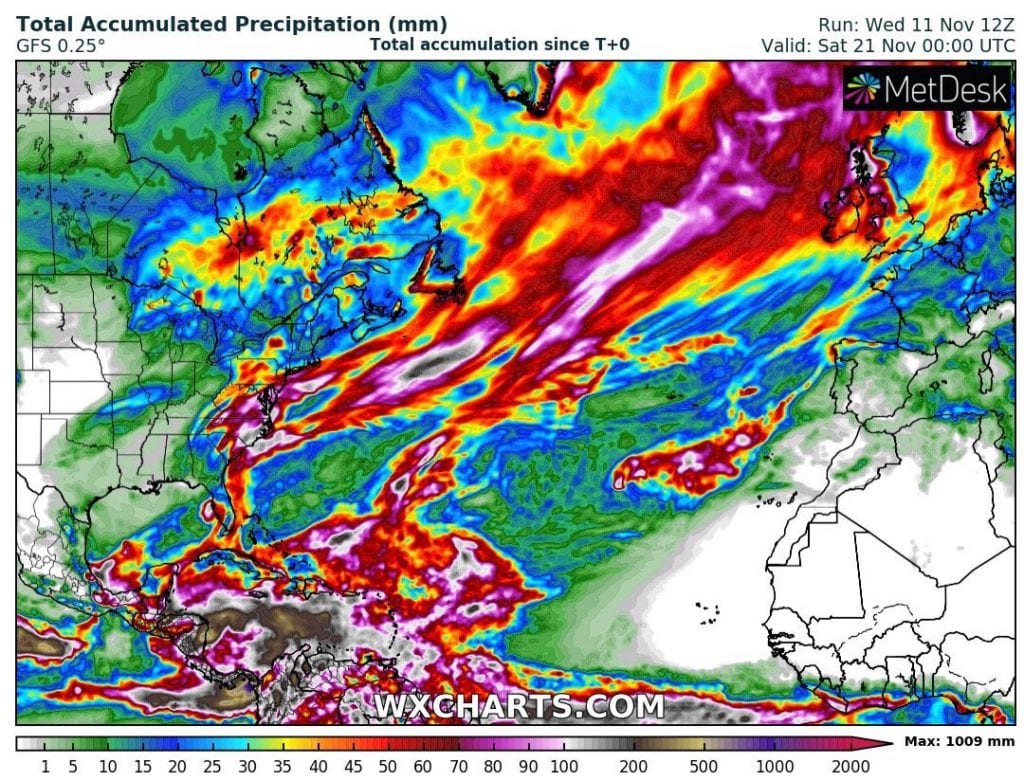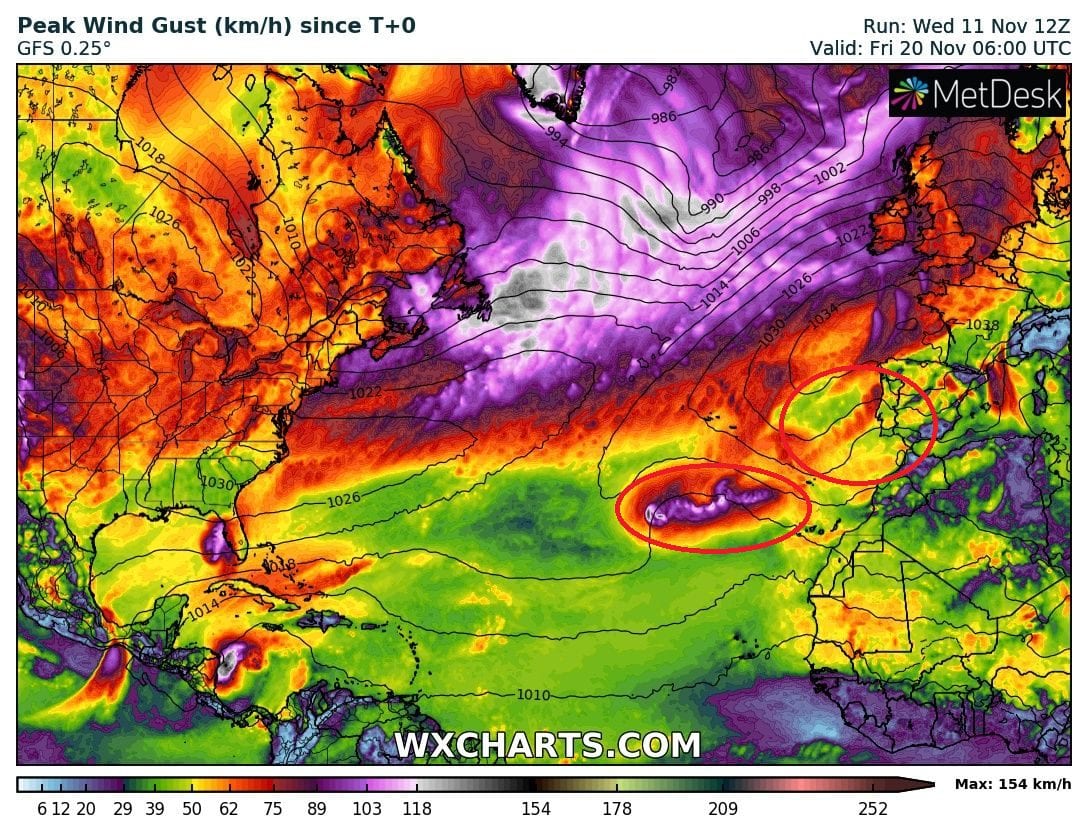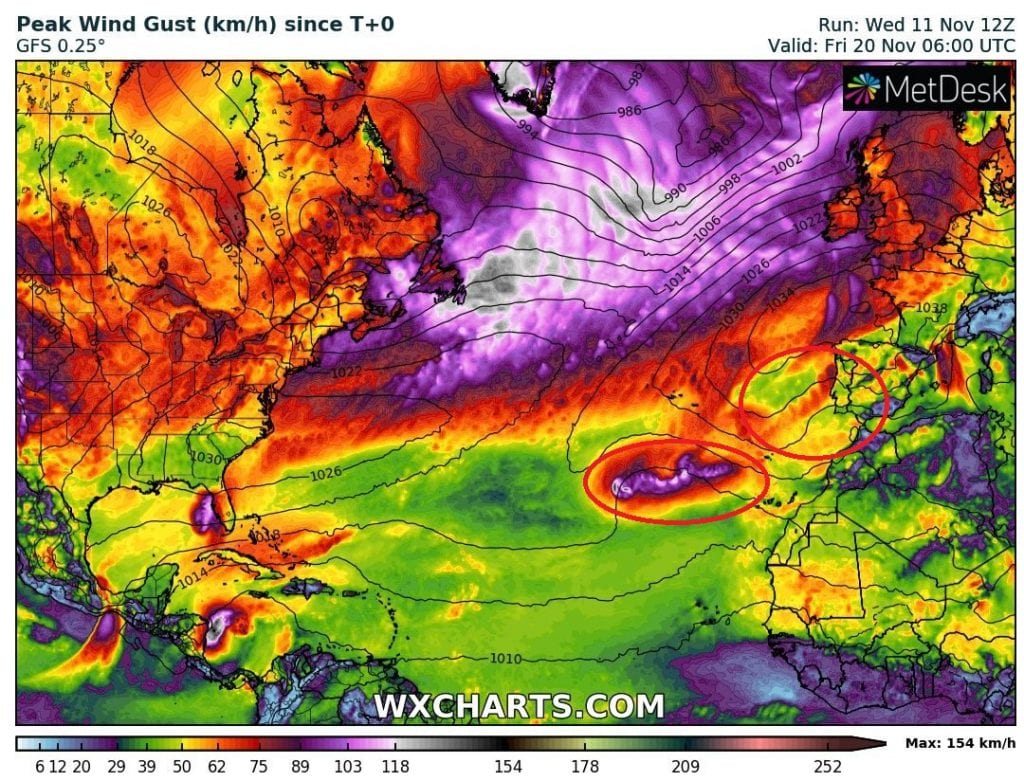 (Visited 64 times, 1 visits today)