Darwin, northern Australia, +38,0°C (September record, 0,9°C from all-time record), southern Australia up to 11 inches / 28 cm of snow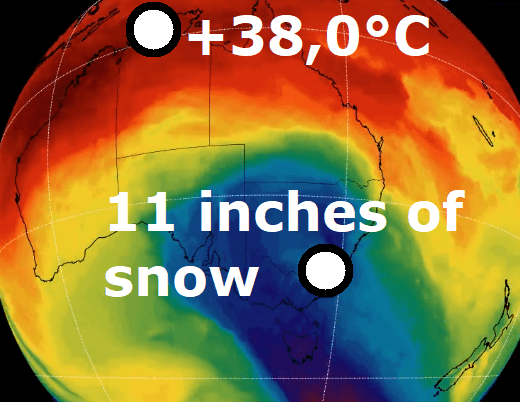 Again big differences between South and North!
While northern Australia experienced in the last period the next powerful heatwave, in southern parts was snowing!
Darwin reported on 21. September a maximum temperature +38,0°C, which is the hottest September temperature in the city ever and only 0,9°C from all-time record for the capital city of Northern Territory.
Meanwhile, in populated parts of southeastern Australia, a spring snowfall appeared.
In Tasmania, snowing was observed in parts above 100 MASL only, in southeastern provinces only a few 100 meters higher (around 400 MASL in Victoria) and in Perisher Valley, 11 inches / 28 cm fell near the snowstorm in the last days.
At this time of year, it is very late for a coldwave such as this.
According to 16-day forecasts, a current coldwave will weaken already in the next hours, while the next 2 coldwaves are shifting above Australia – the first hits Southeast already around 1. October 2021, the second Western Australia around 3. October and southern half of the continent around 6. October according to current outputs.
Spring 2021 forecast for the continent is stormy and relatively cold /https://mkweather.com/spring-2021-forecast-for-australia-and-oceania-under-la-nina-rules-cold-and-stormy-australia-warm-new-zealand-and-various-patterns-in-oceania//.
La Nina will be again peaking during Summer 2021 (in Southern Hemisphere DJF), therefore, weather should be colder, stormy, without abnormal heatwaves, wildfires, and drought during this period. Mice plague or strong spider season should appear again.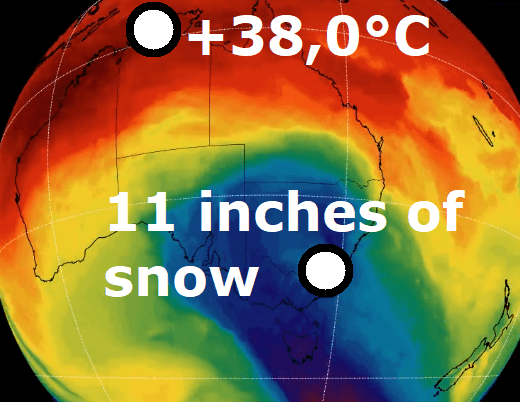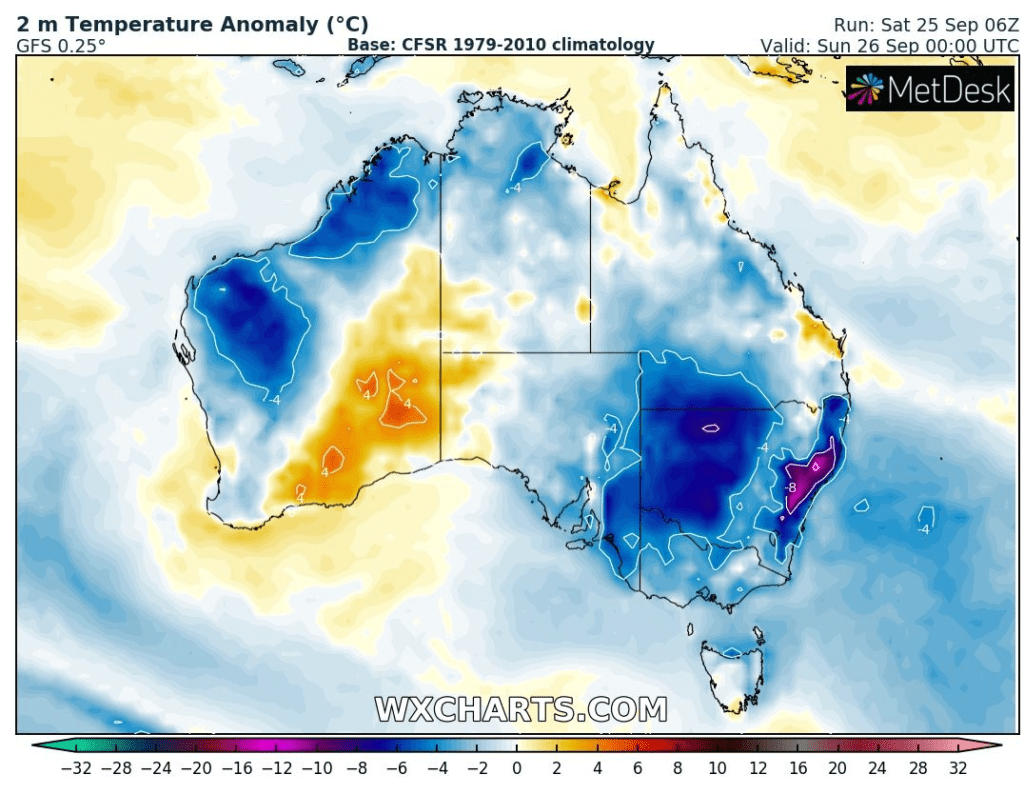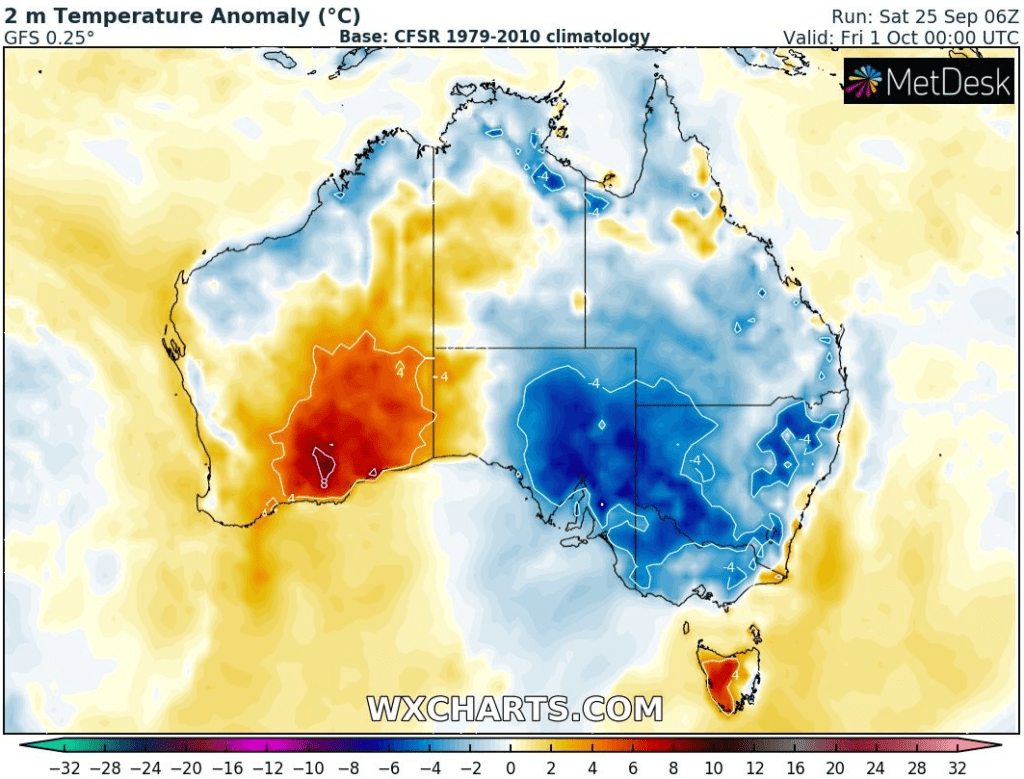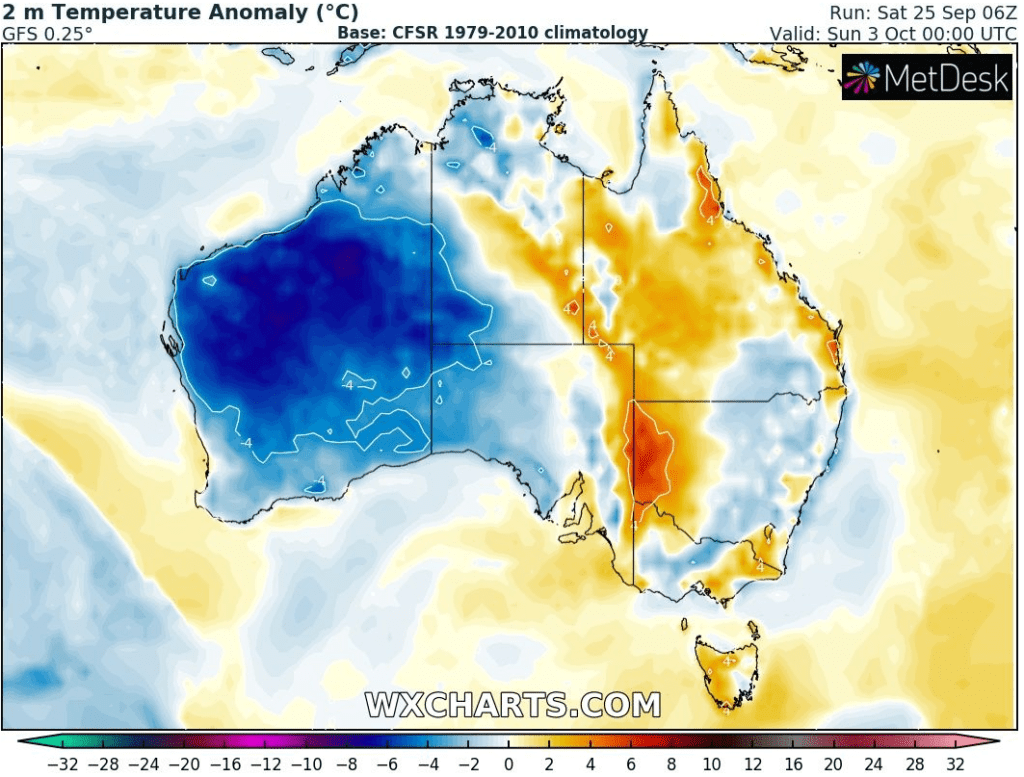 wxcharts.com