Spring 2021 forecast for Australia and Oceania under La Nina rules: cold and stormy Australia, warm New Zealand, and various patterns in Oceania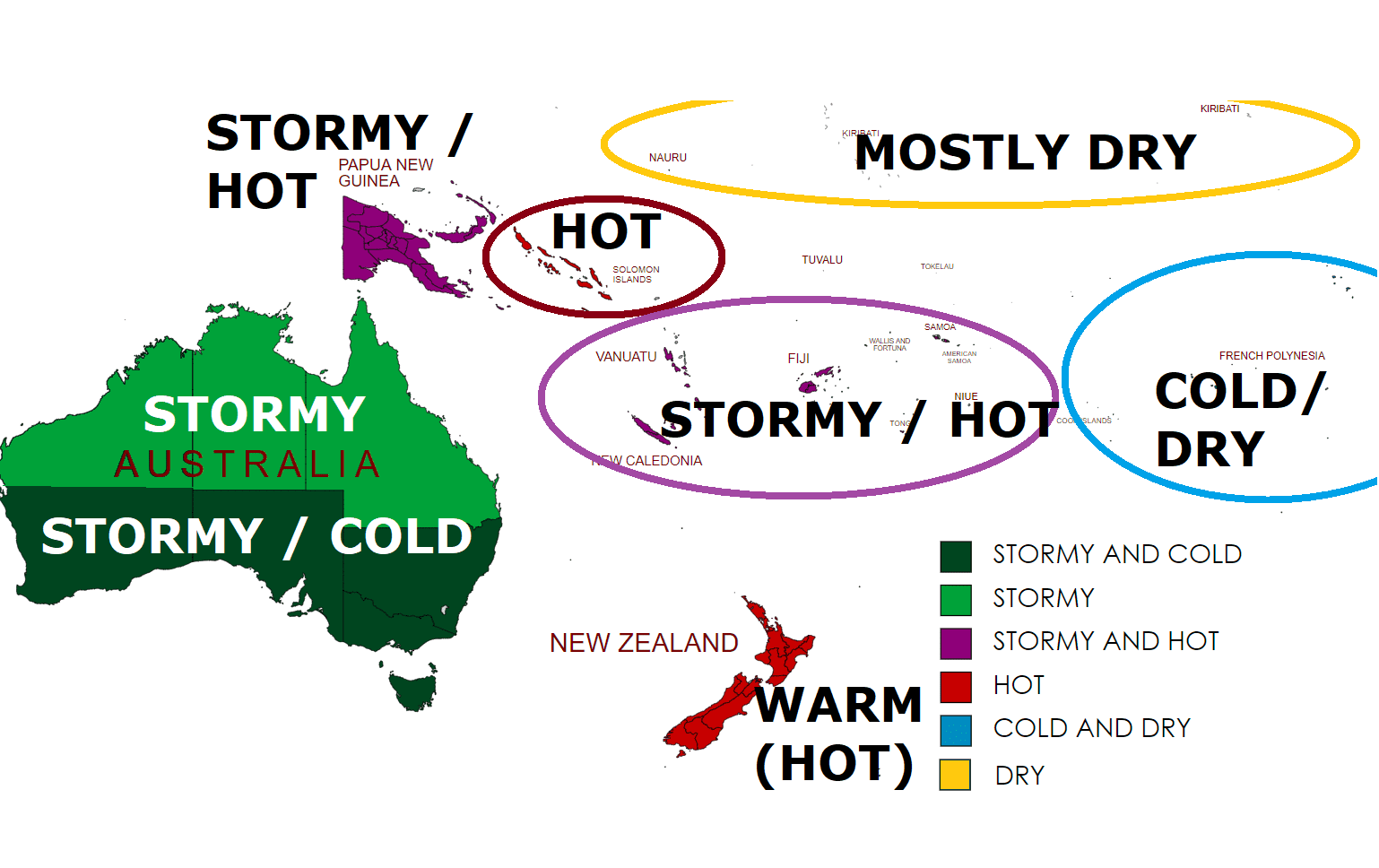 At end of August 2021, we are bringing Autumn 2021 and for Southern Hemisphere Spring 2021 forecasts for continents.
Now, we look at Spring 2021 in Australia.
Overall, re-strengthening of the La Nina pattern during the next months is expected, which should mean colder Earth and mainly with an important impact in Australia and Oceania.
QBO will be still in its easterly (colder) phase, maybe with the transition into the westerly phase around November 2021.
Typhoon season will be weaker, but cyclone season stronger than average until Winter 2021/2022.
MJO should be in the wet phase in the region again after 10. September into early October 2021.
During the last La nina year, only one month with a negative AAO (Antarctic Oscillation) phase appeared.
We can look at the main patterns, expected in Australia and Oceania in Spring 2021:
Australia and Oceania will continue in the trend of colder and stormy weather, with a stronger Cyclone season 2021/2022, higher probability of floods, and lesser probability of drought and abnormal heatwaves. Then, wildfire season should start weaker than average. Spider season and Mice plague should be strengthening. New Zealand and the Solomon Islands will be hot, Papua-New Guinea, New Caledonia, Fiji, Vanuatu hot and stormy, northern Oceania dry, and French Polynesia cold and dry. Hawaii should be hot and drier. Most of the behavior above Oceania will be directly dependent on La Nina pattern, partially MJO and IOD – mainly in western parts. ITCZ should shift more southward around October 2021 thanks to a possible negative AO and positive AAO.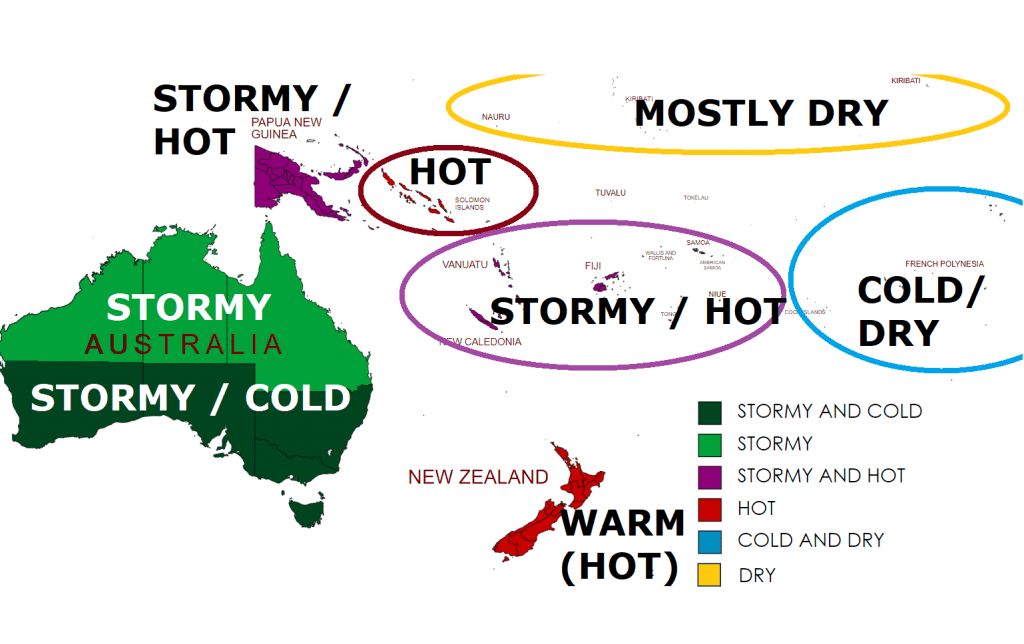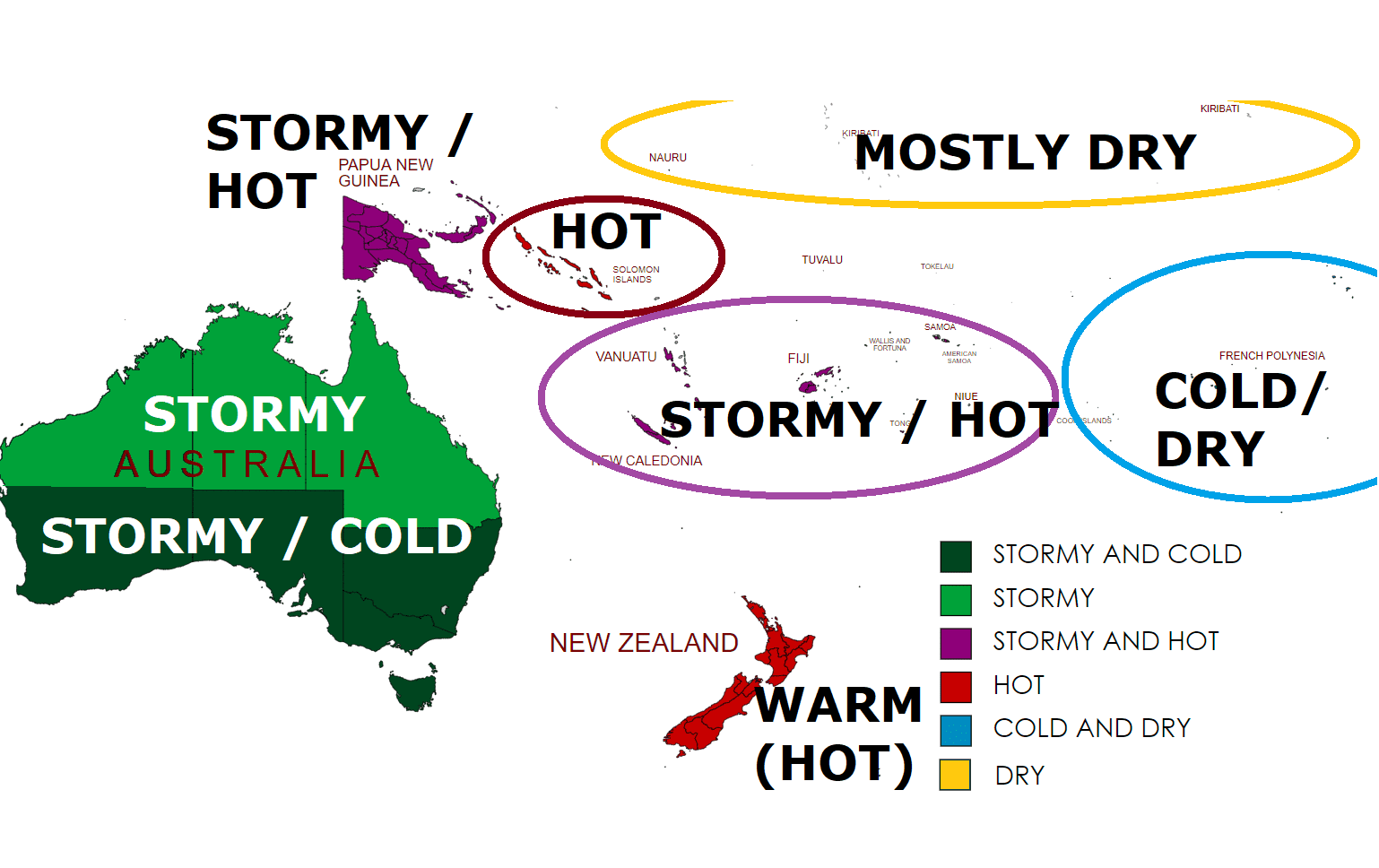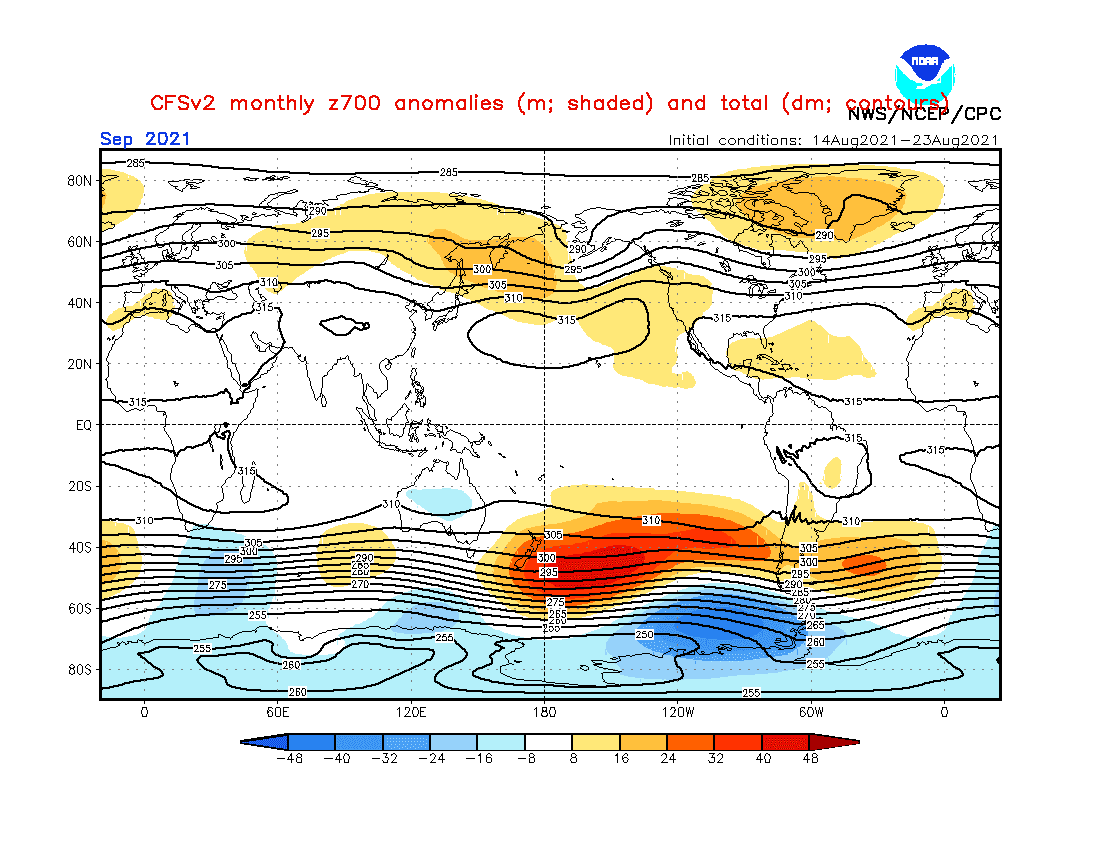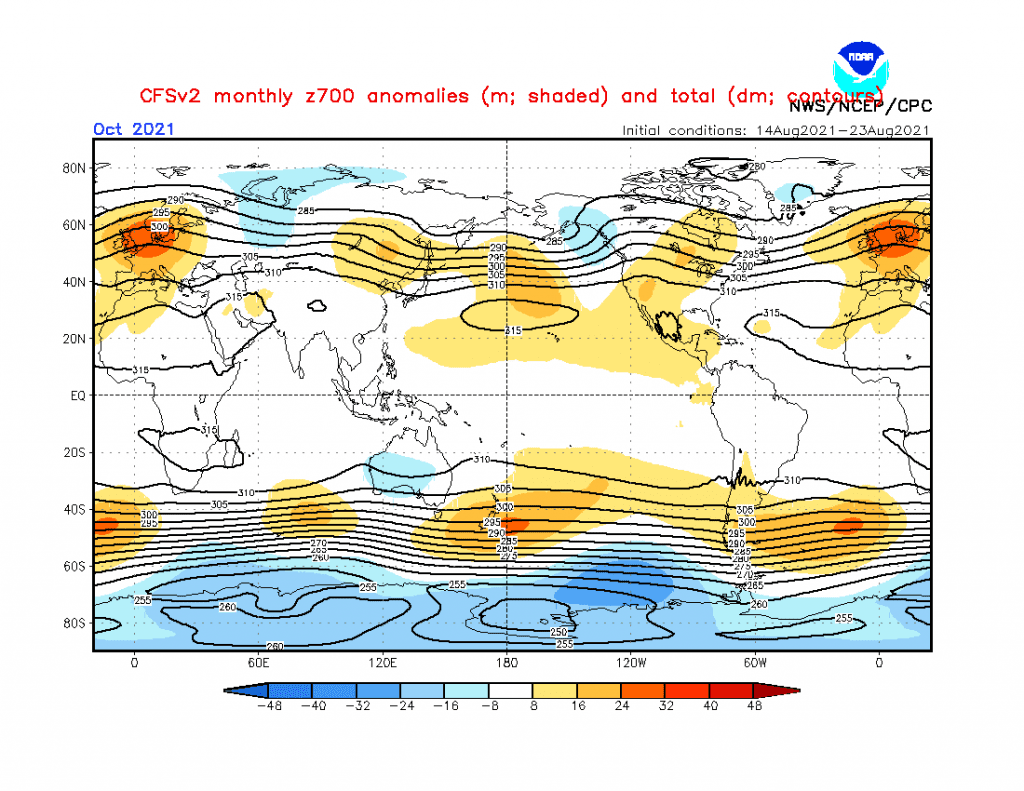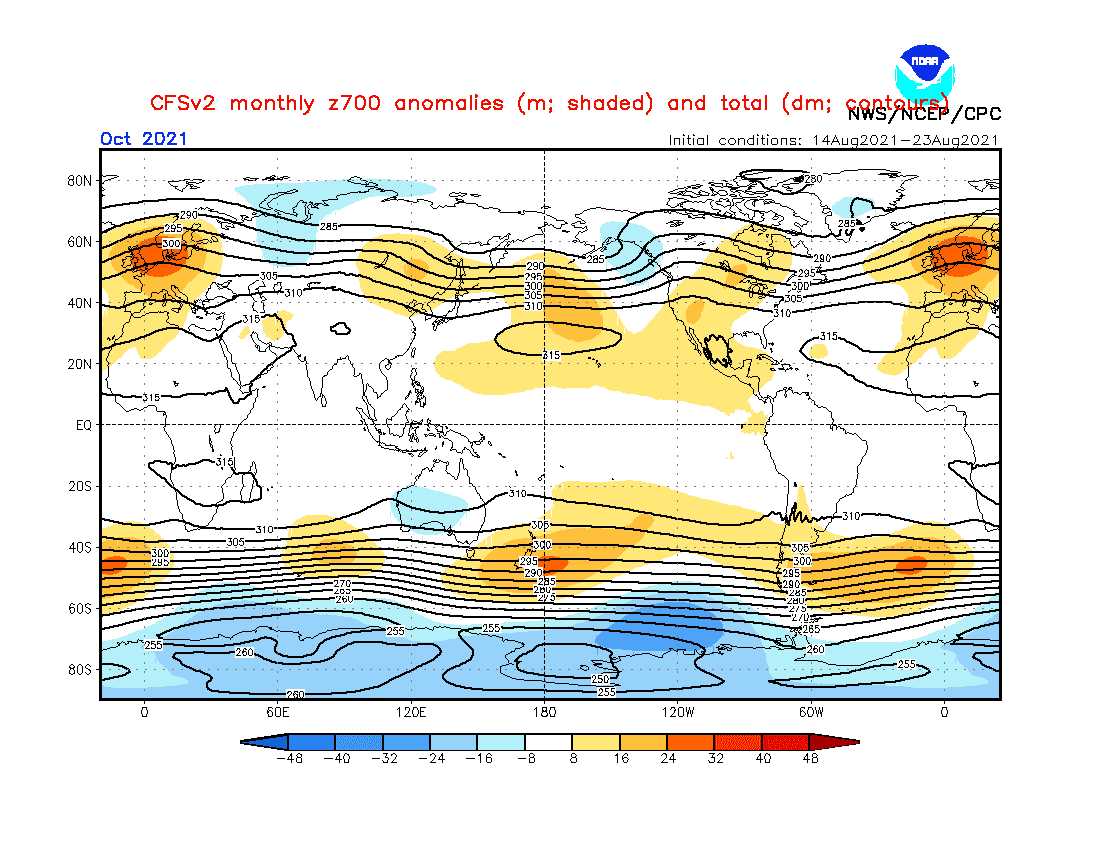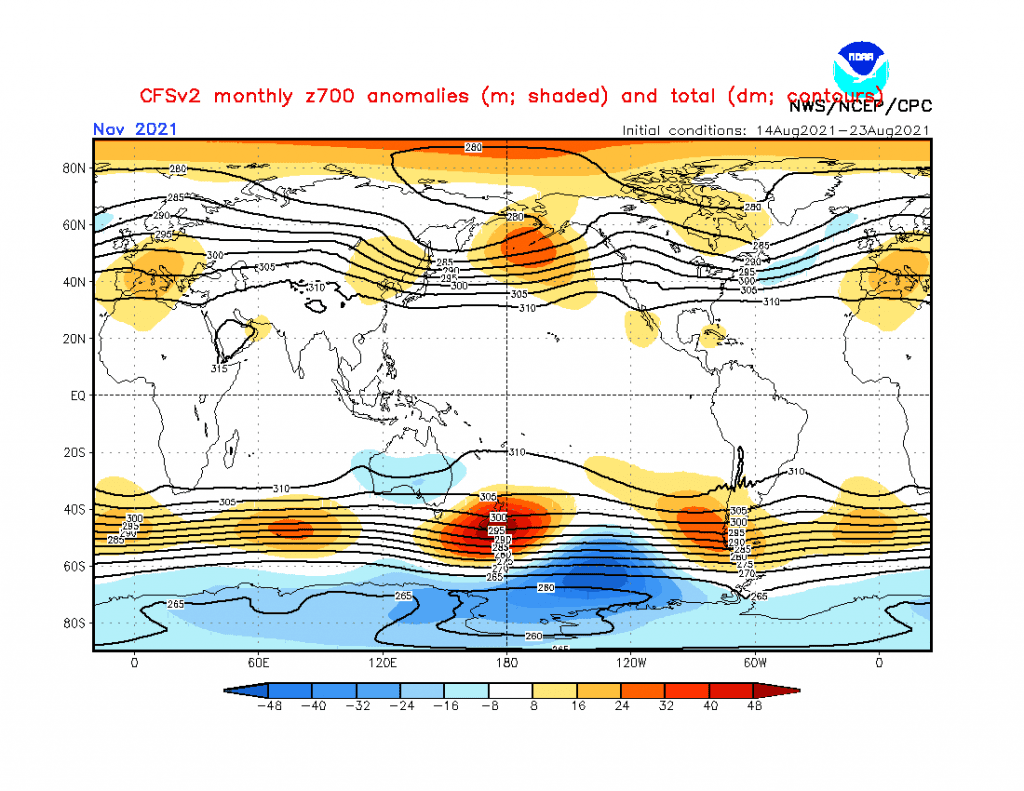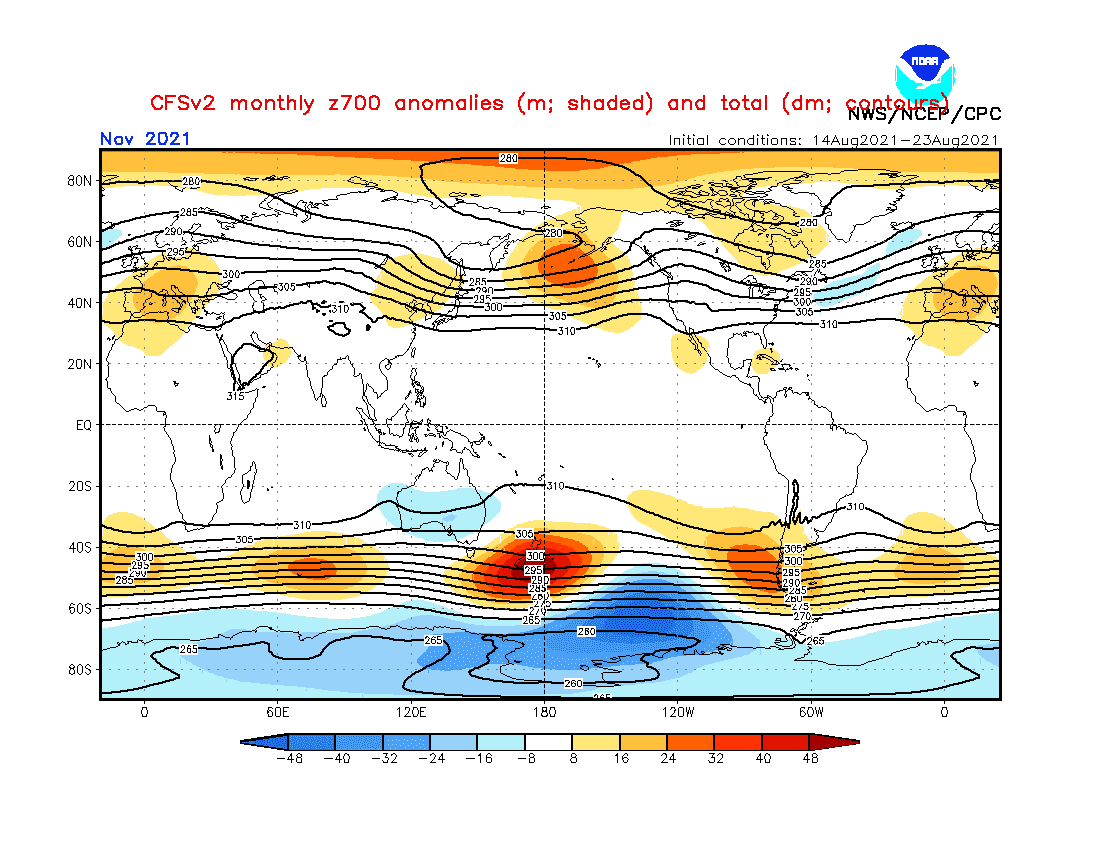 Source: https://www.cpc.ncep.noaa.gov/products/CFSv2/CFSv2_body.html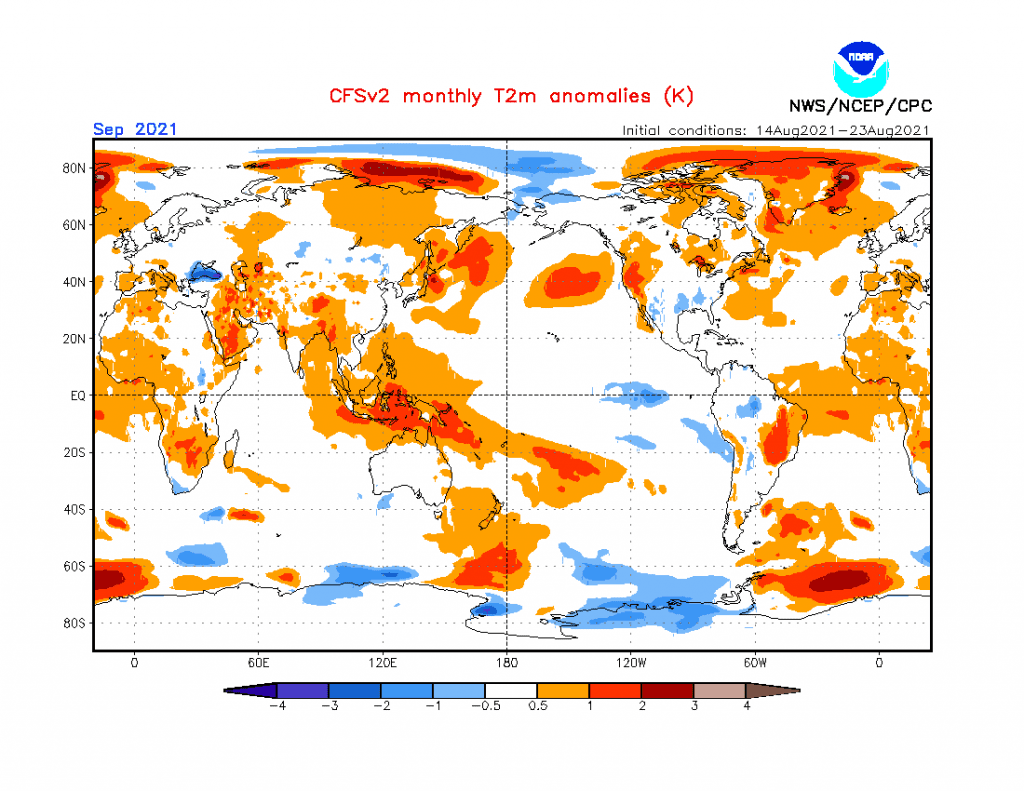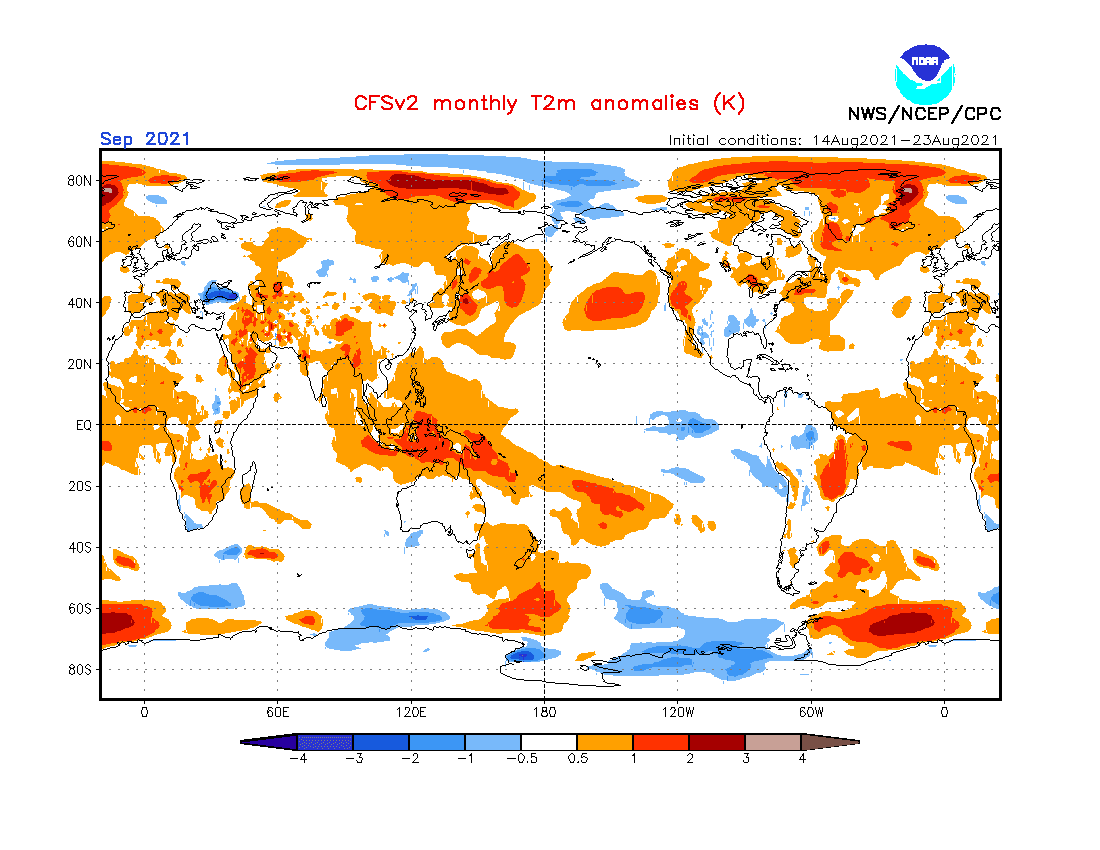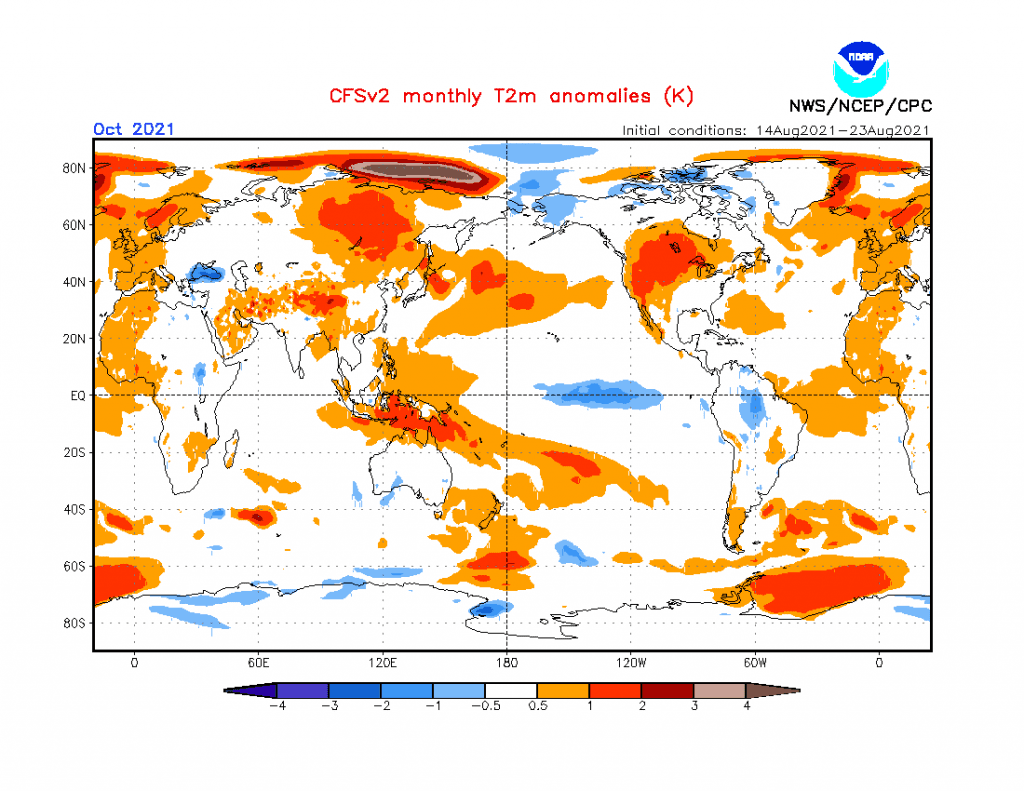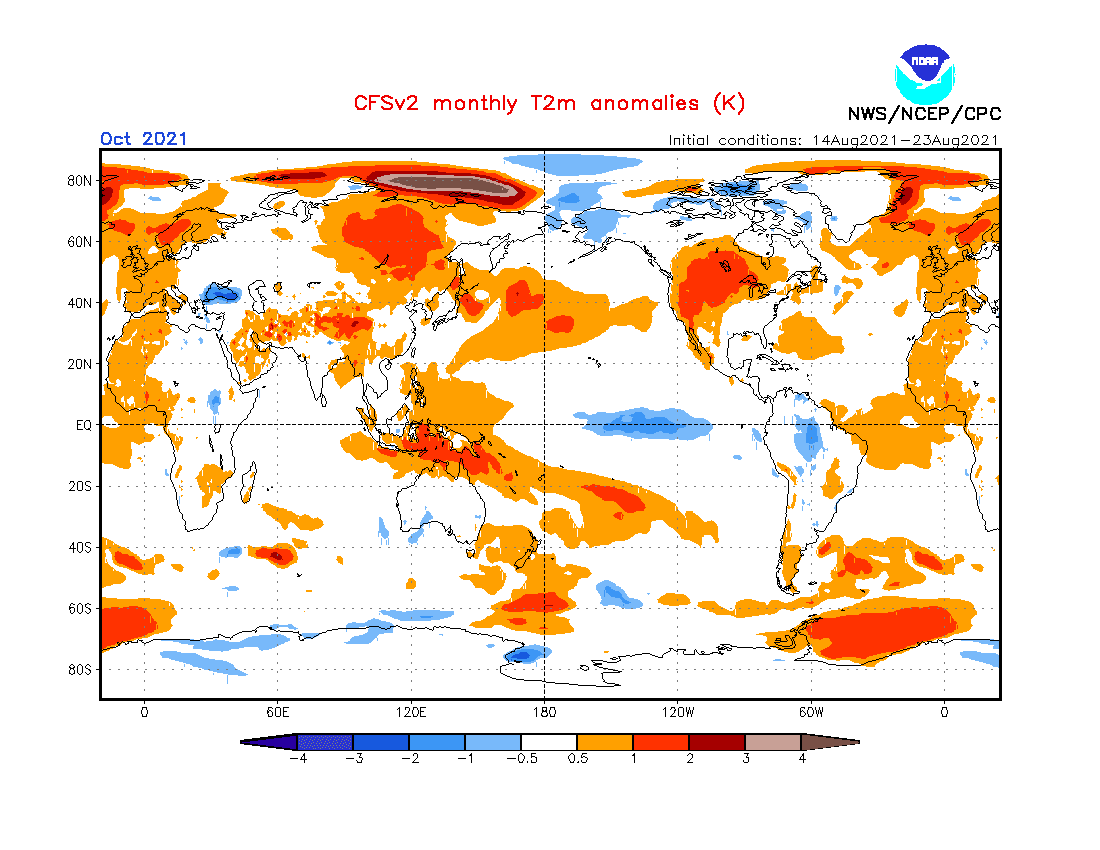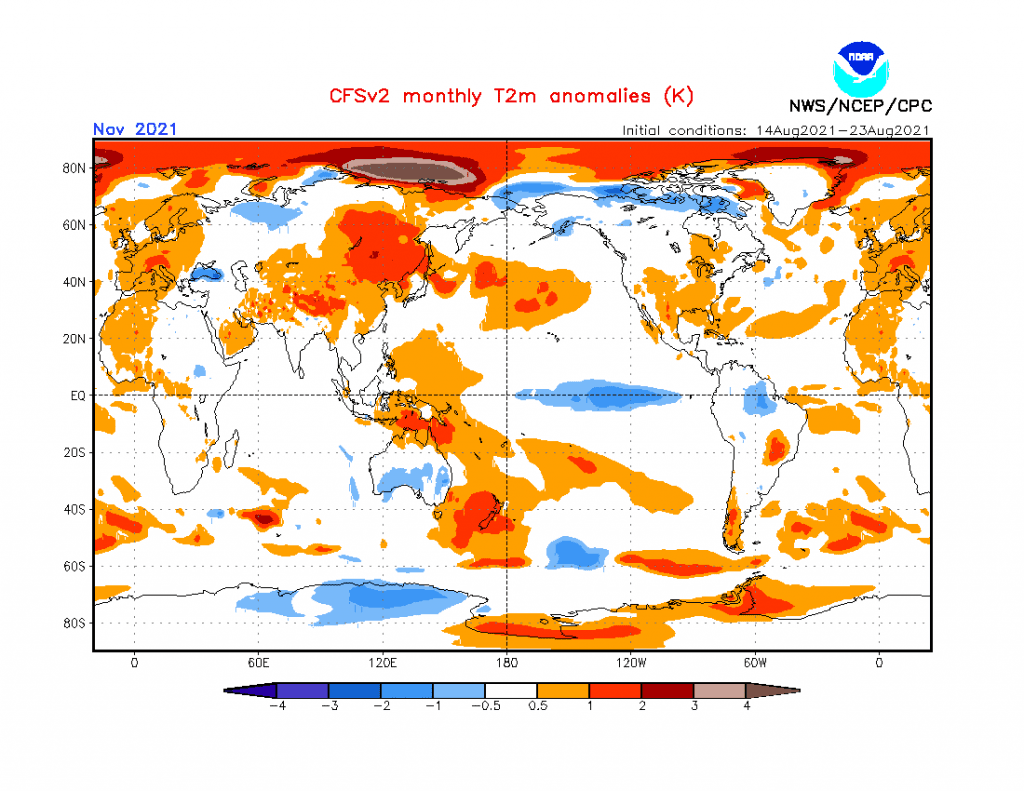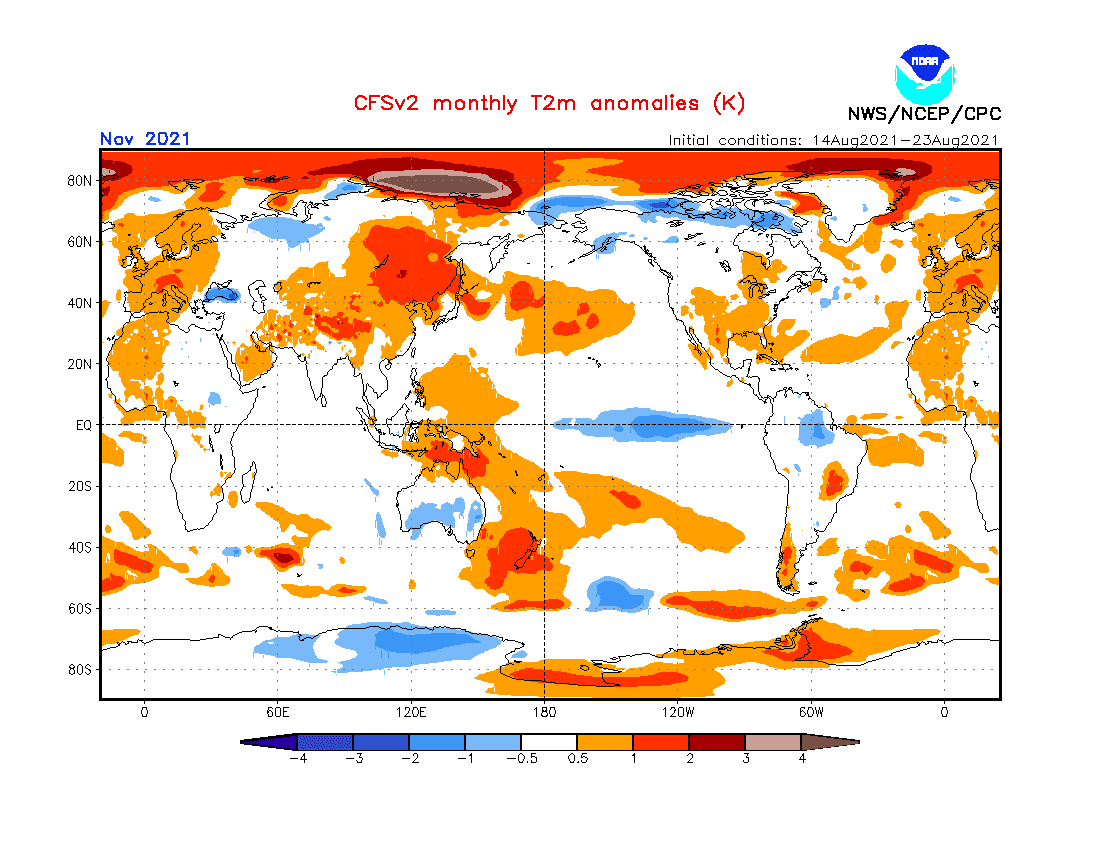 Source: https://www.cpc.ncep.noaa.gov/products/CFSv2/htmls/glbz700e3Mon.html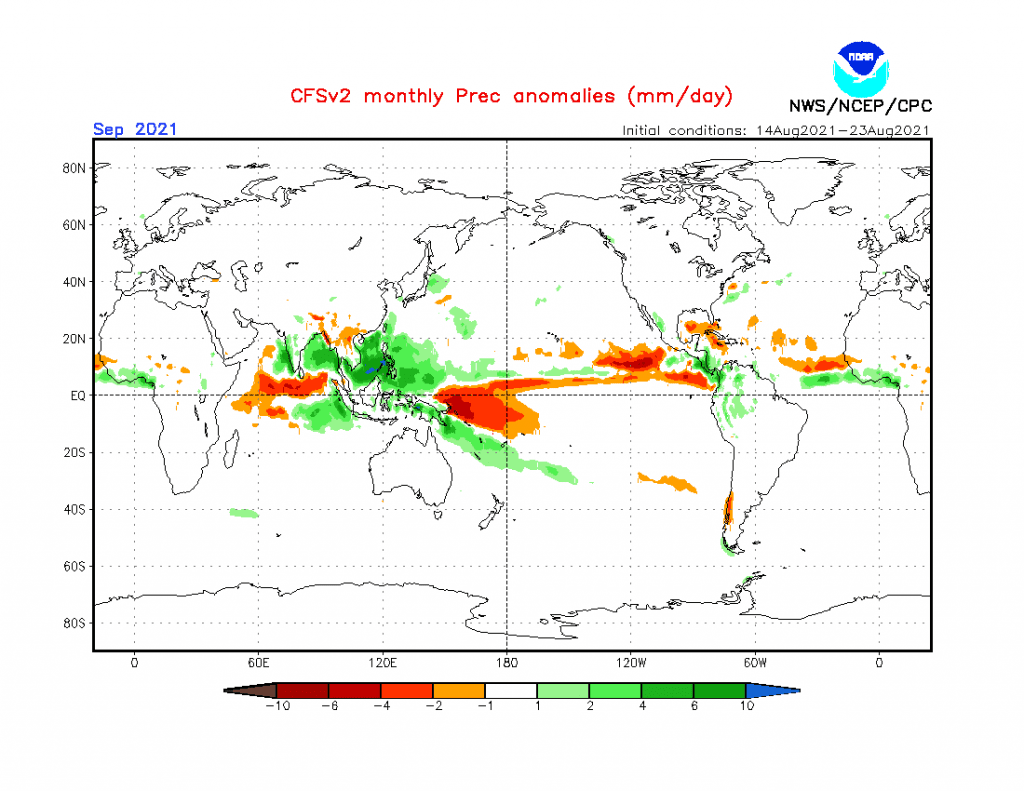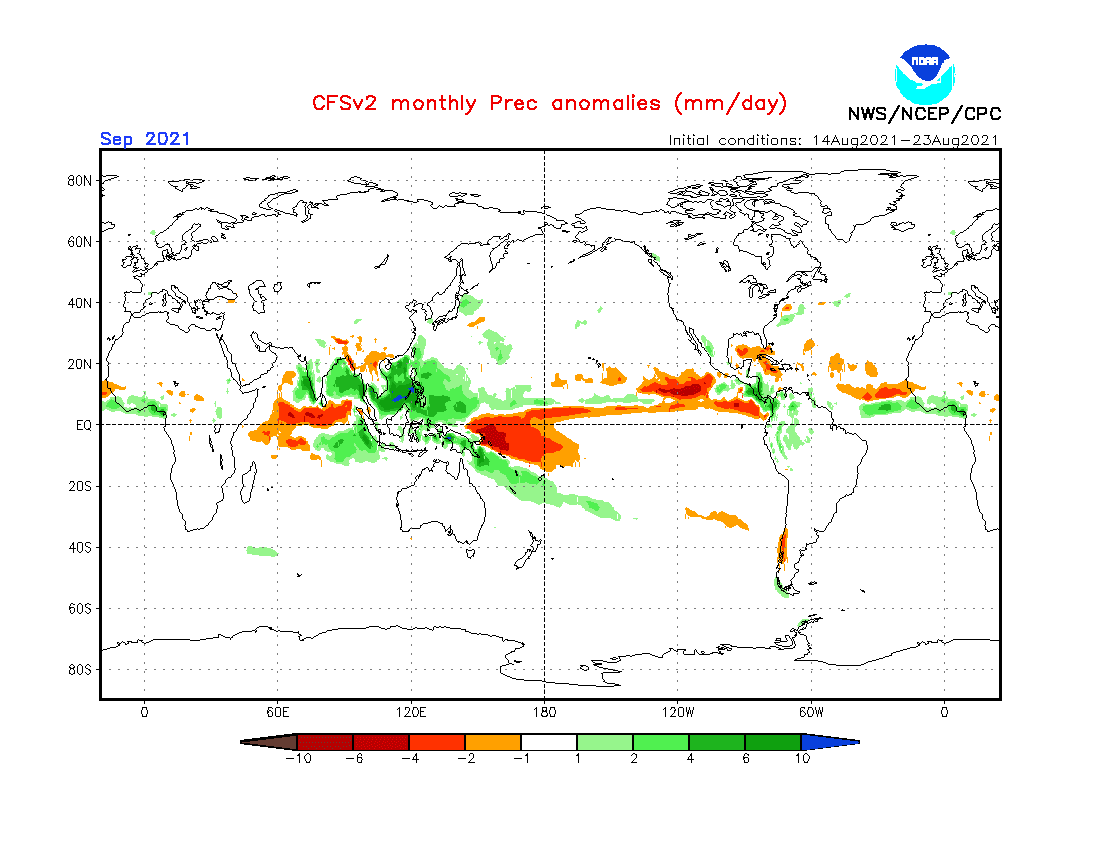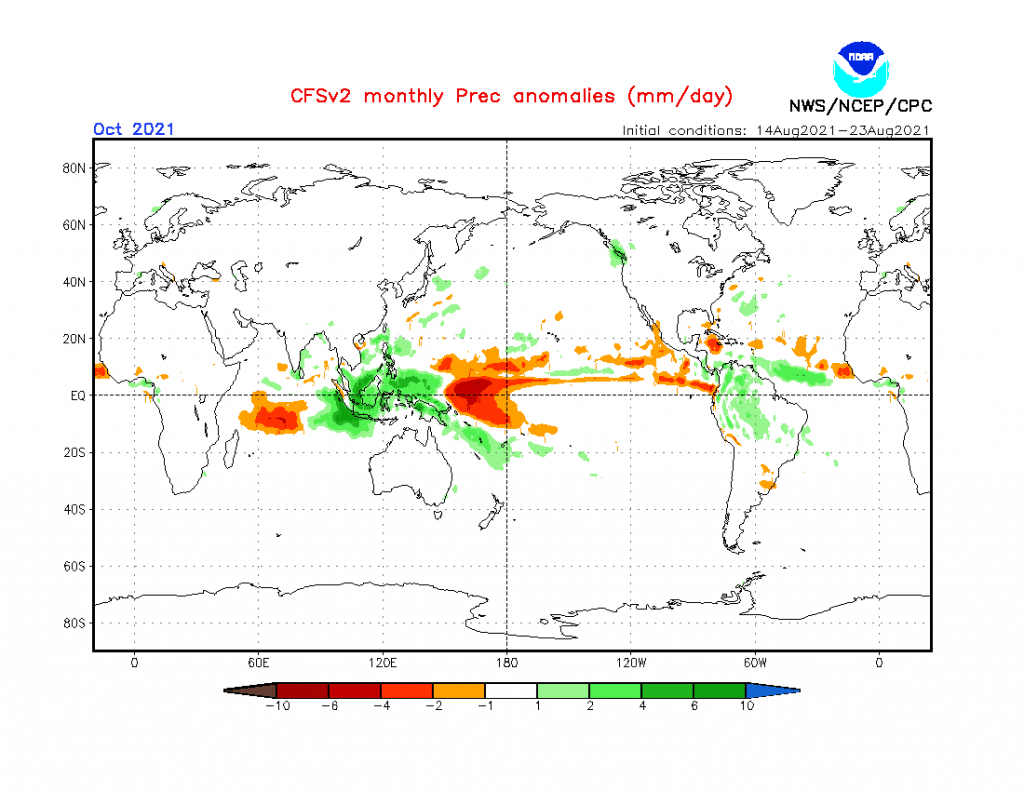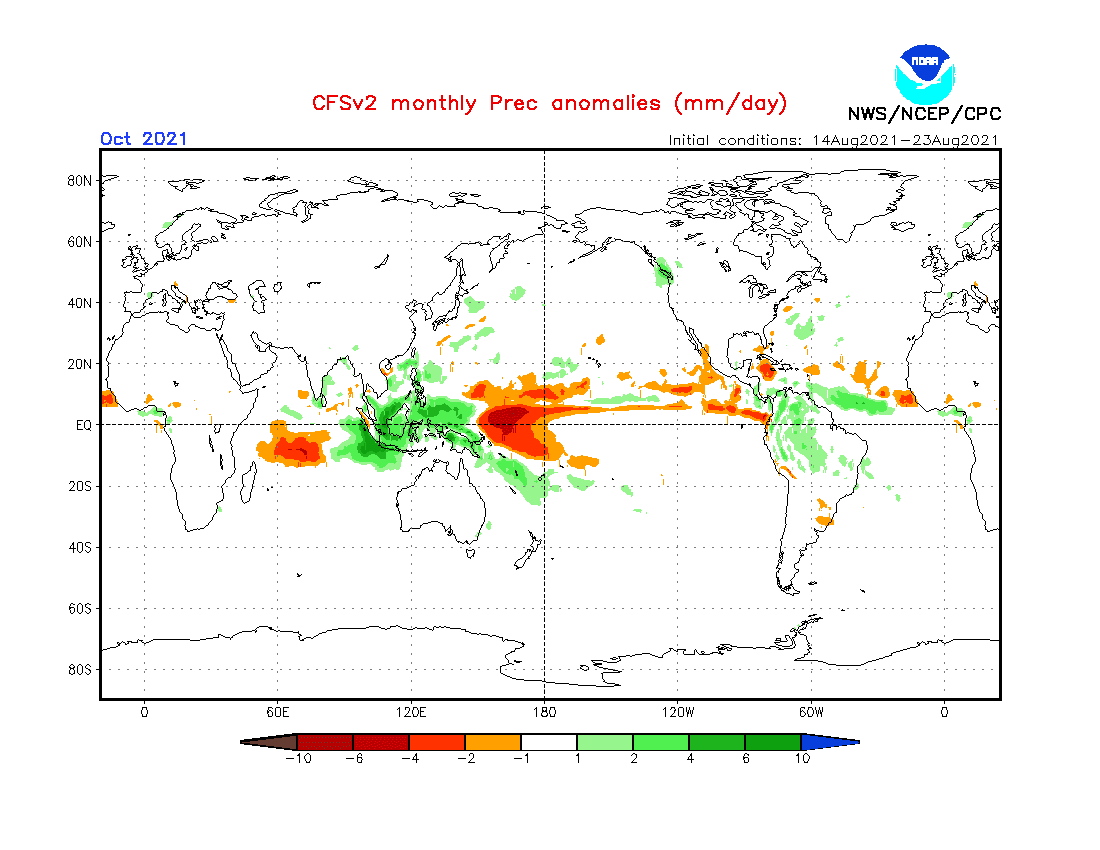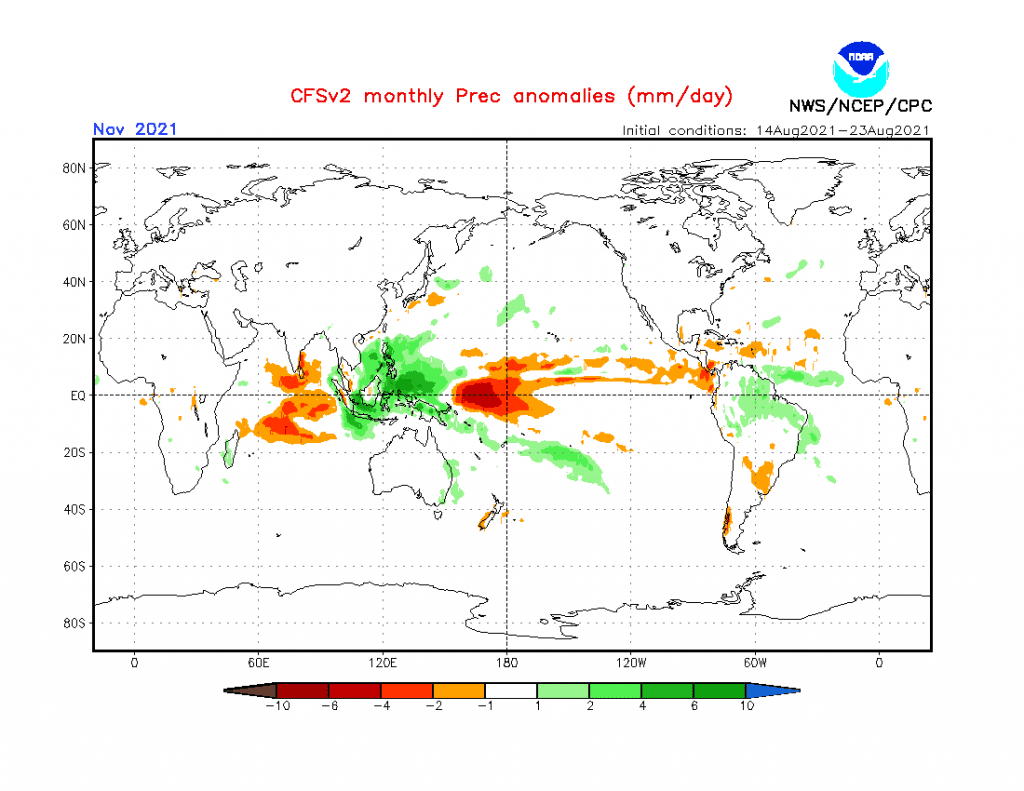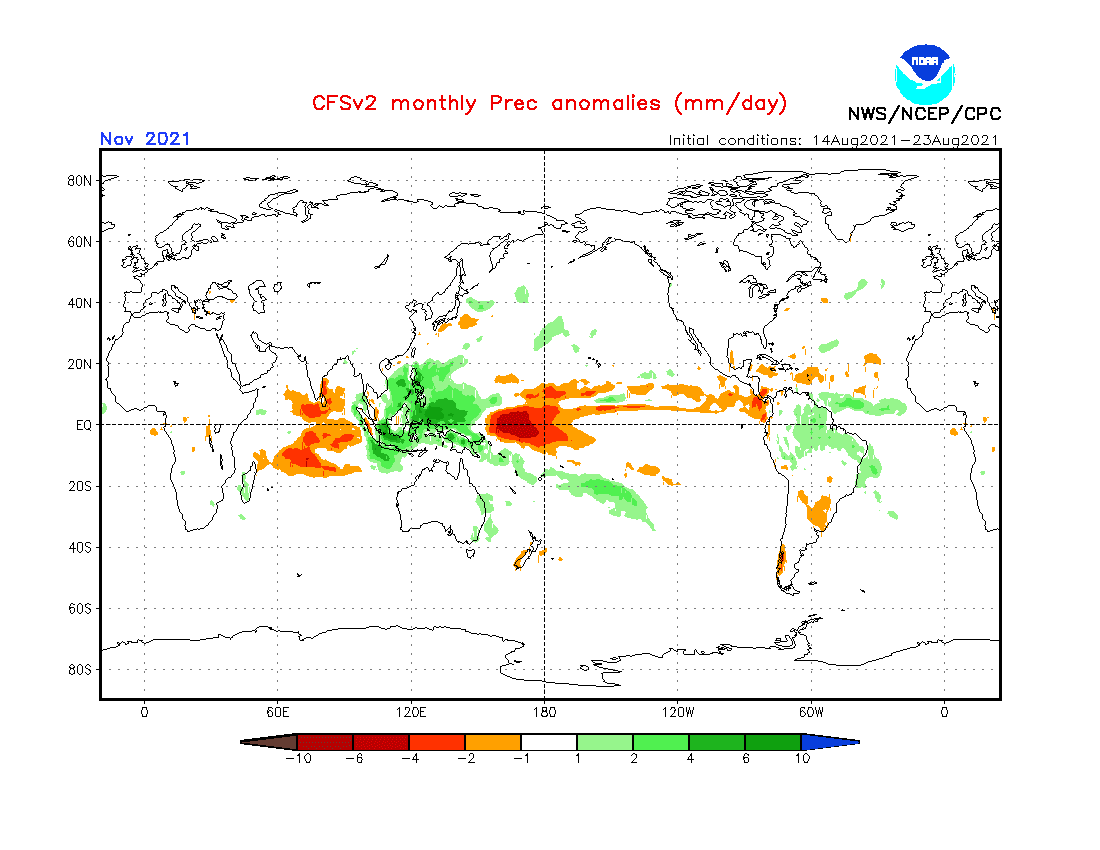 Source: https://www.cpc.ncep.noaa.gov/products/CFSv2/htmls/euPrece3Mon.html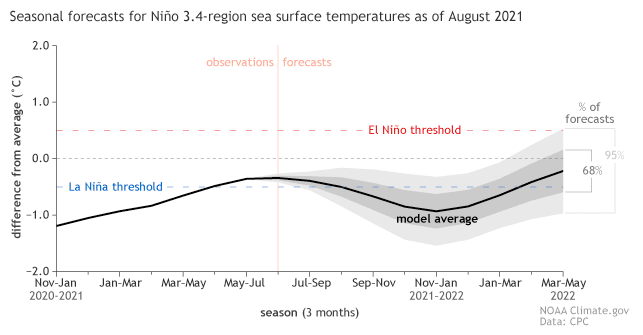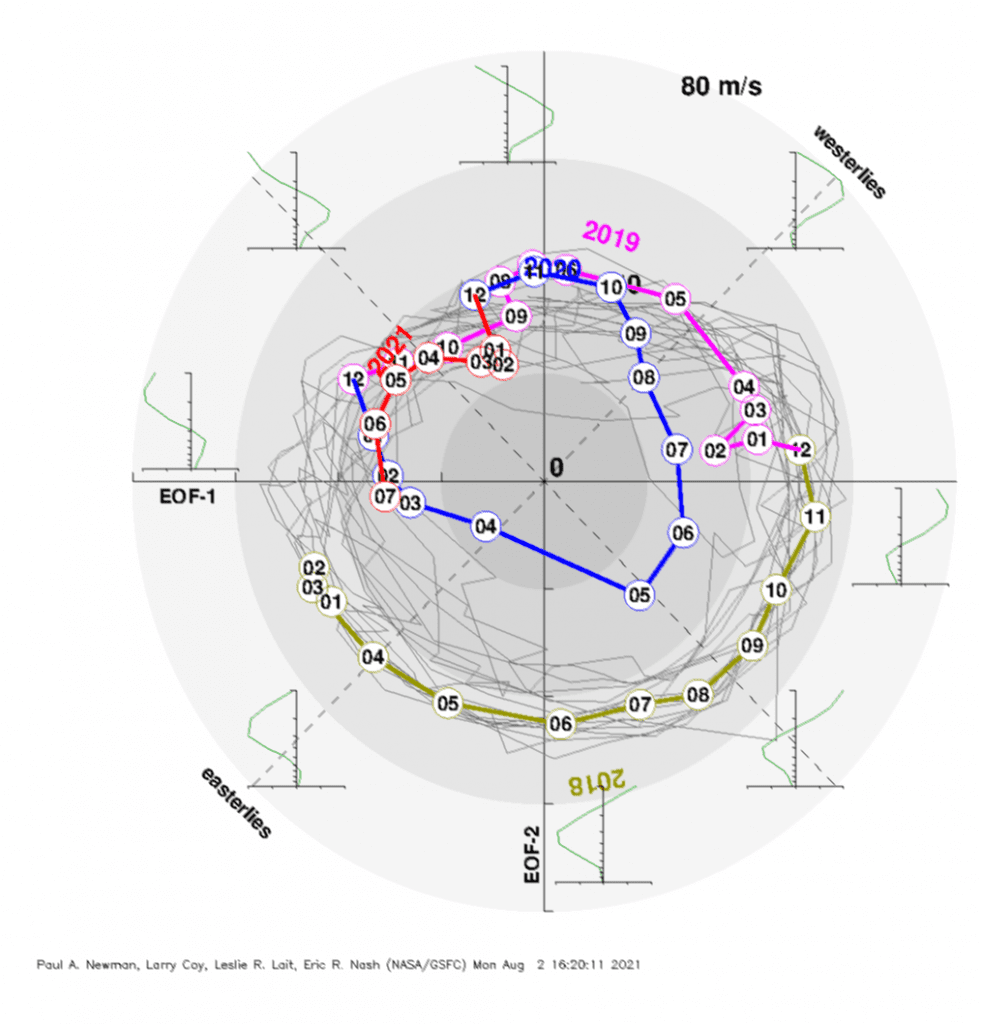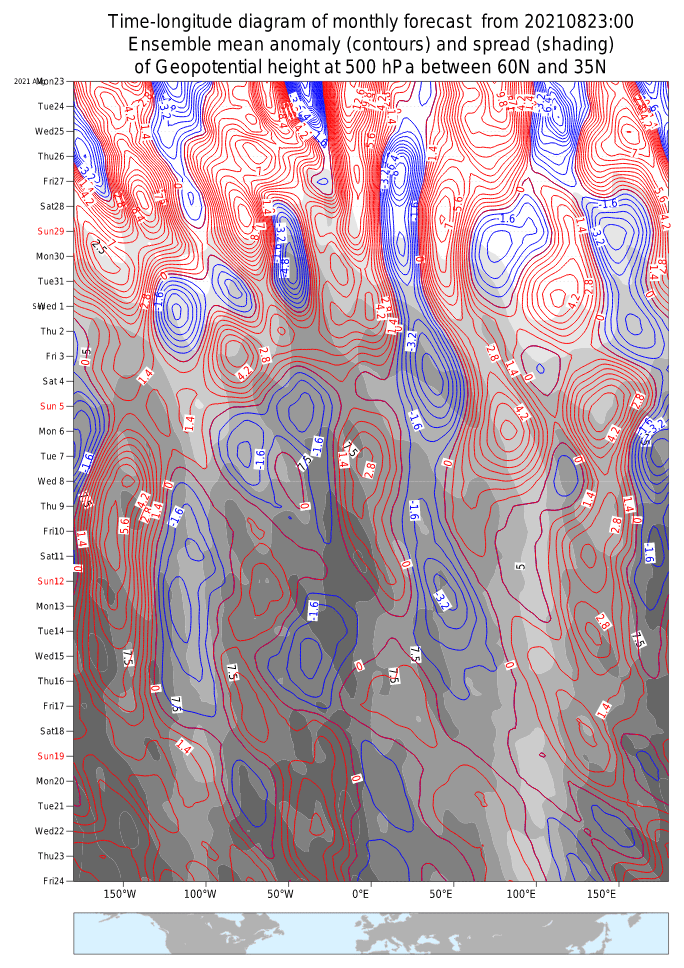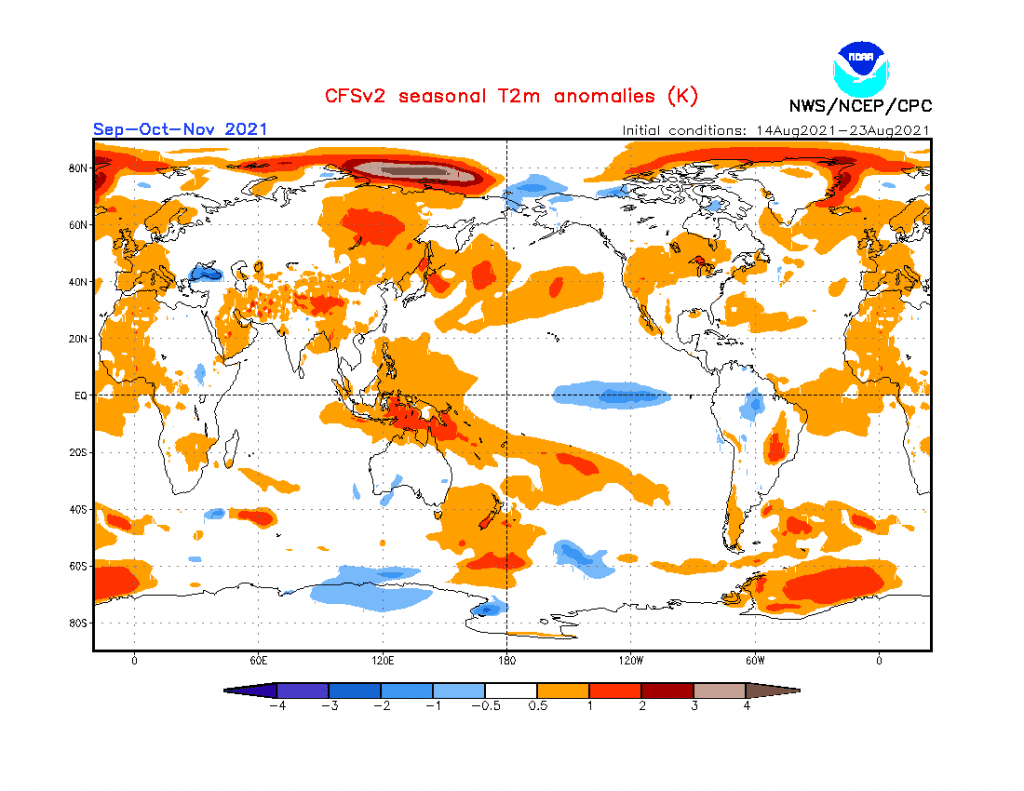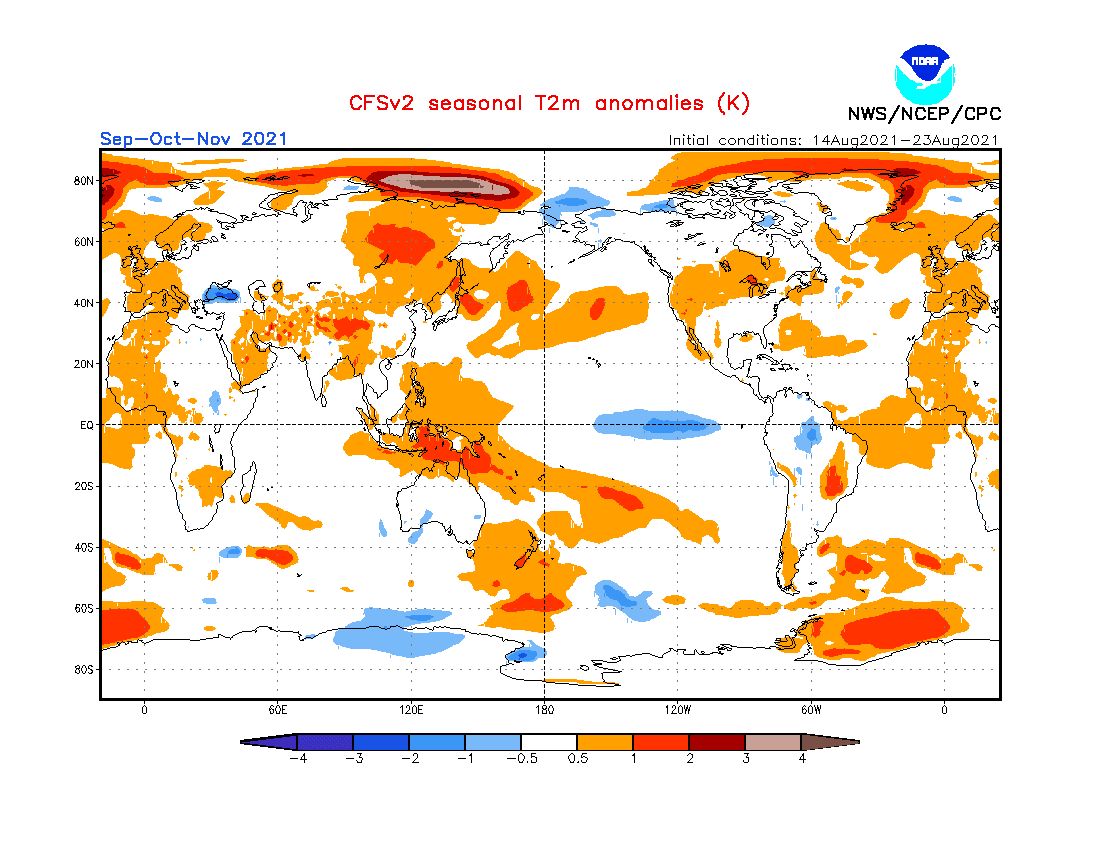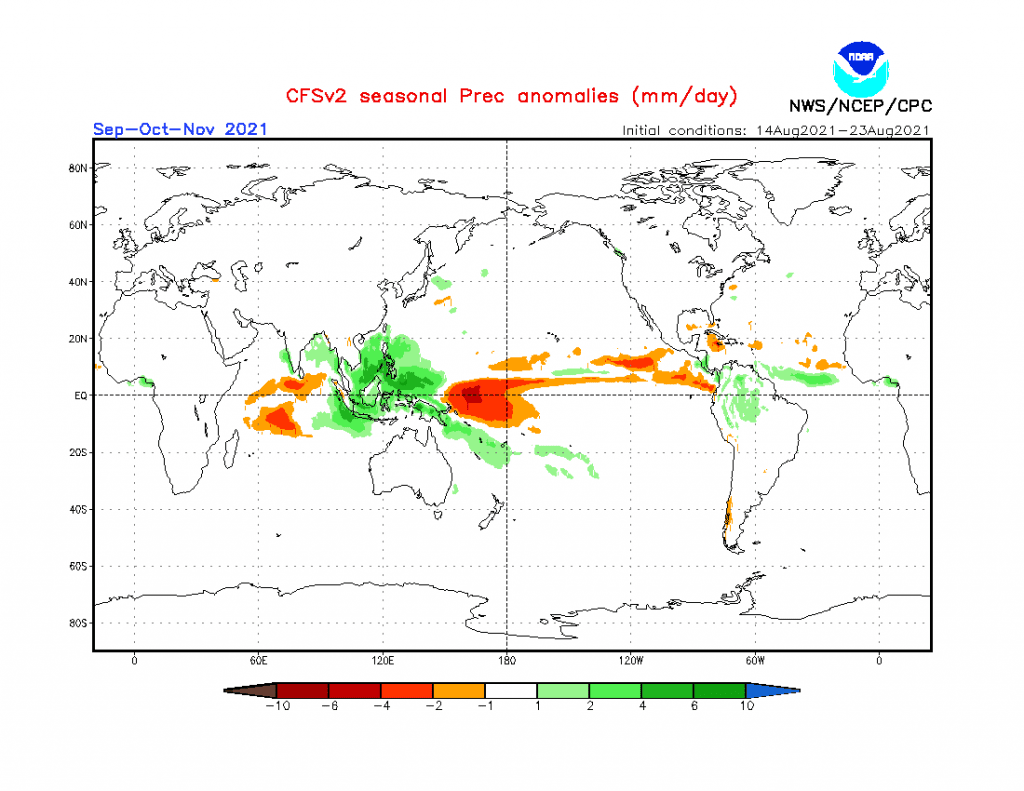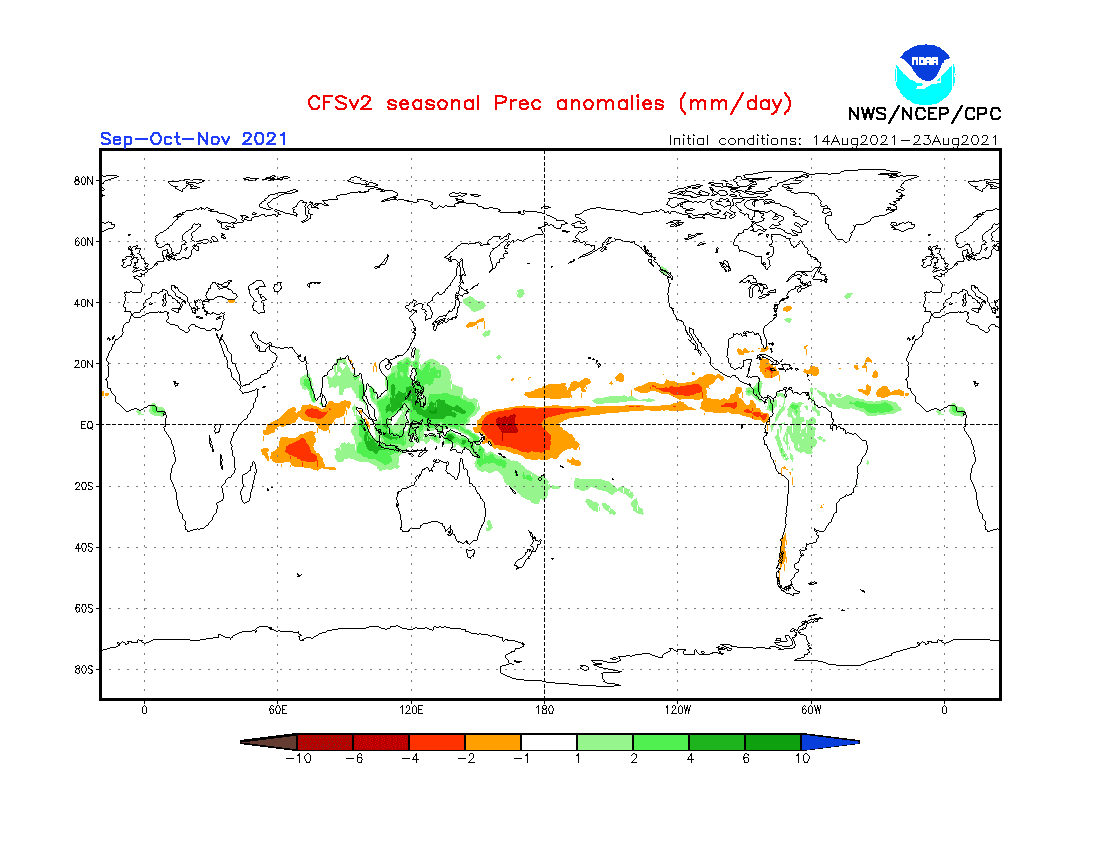 Source: https://www.cpc.ncep.noaa.gov/products/CFSv2/CFSv2_body.html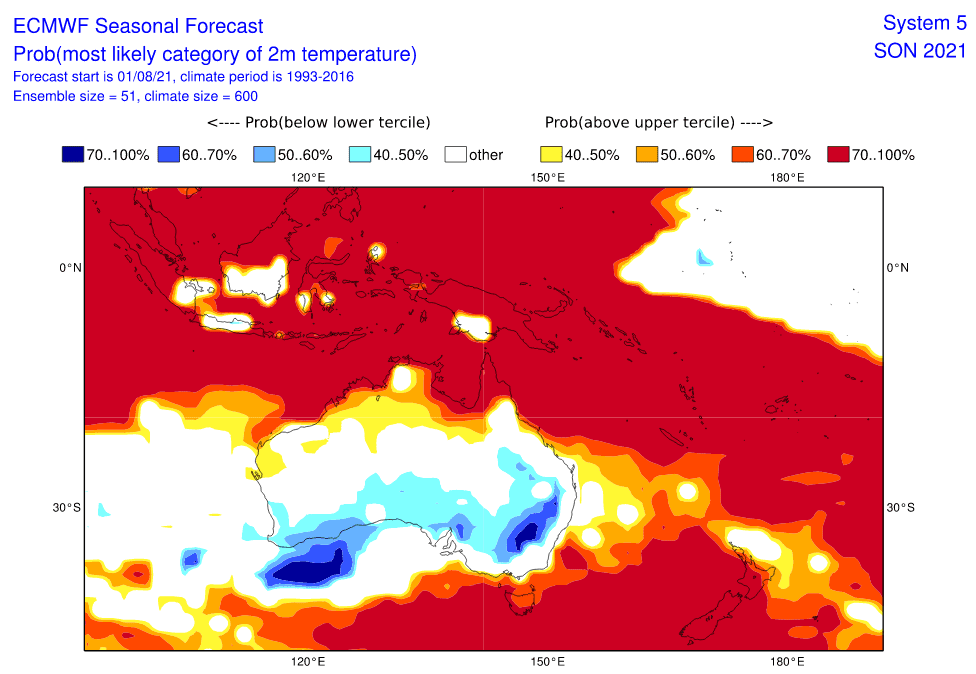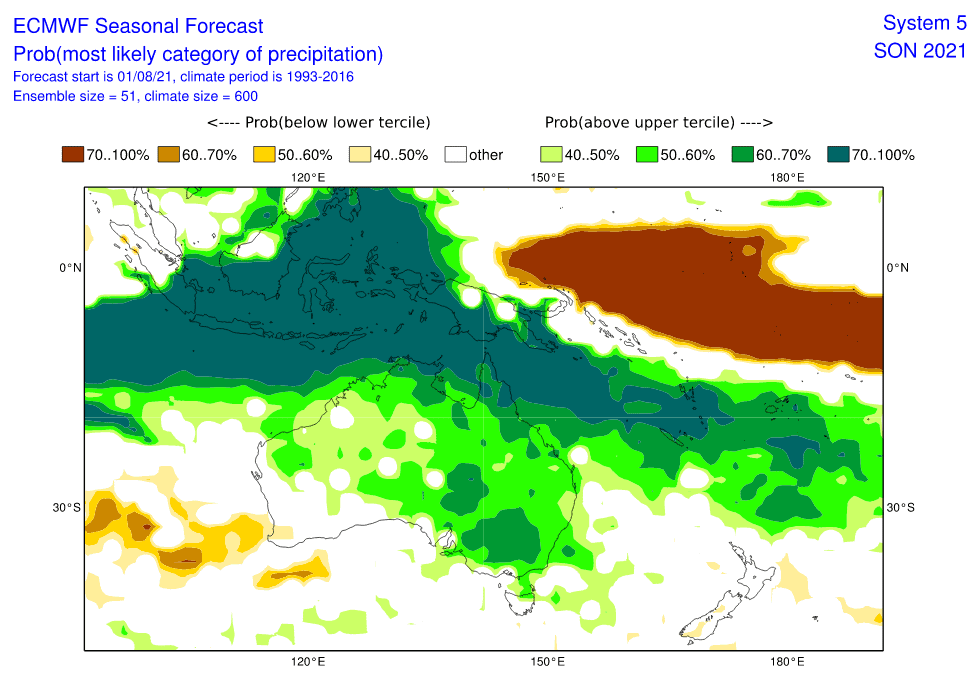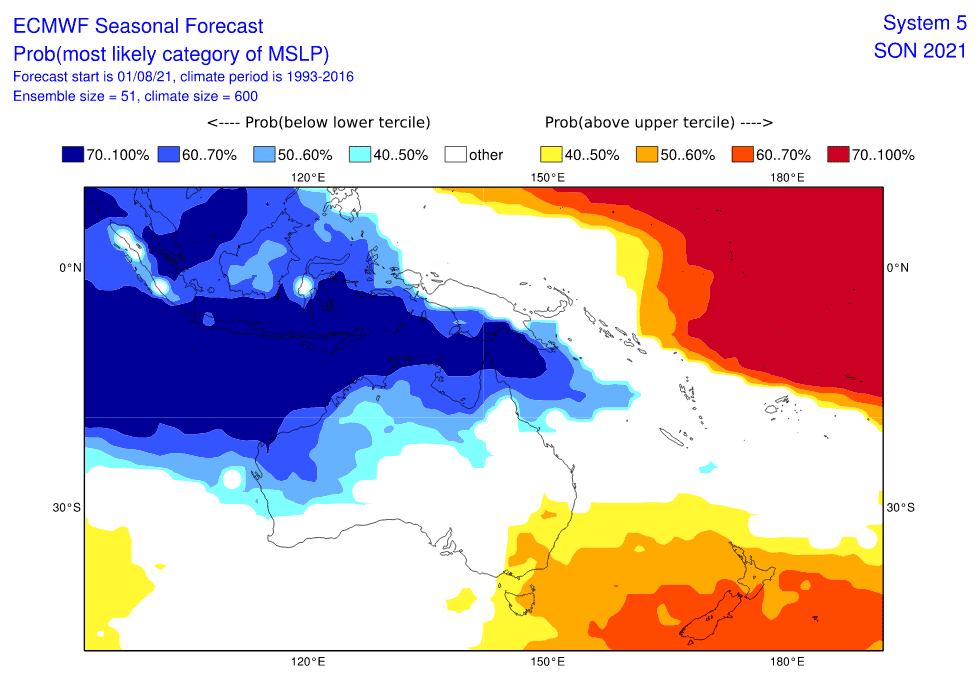 Source: https://www.ecmwf.int/en/forecasts/charts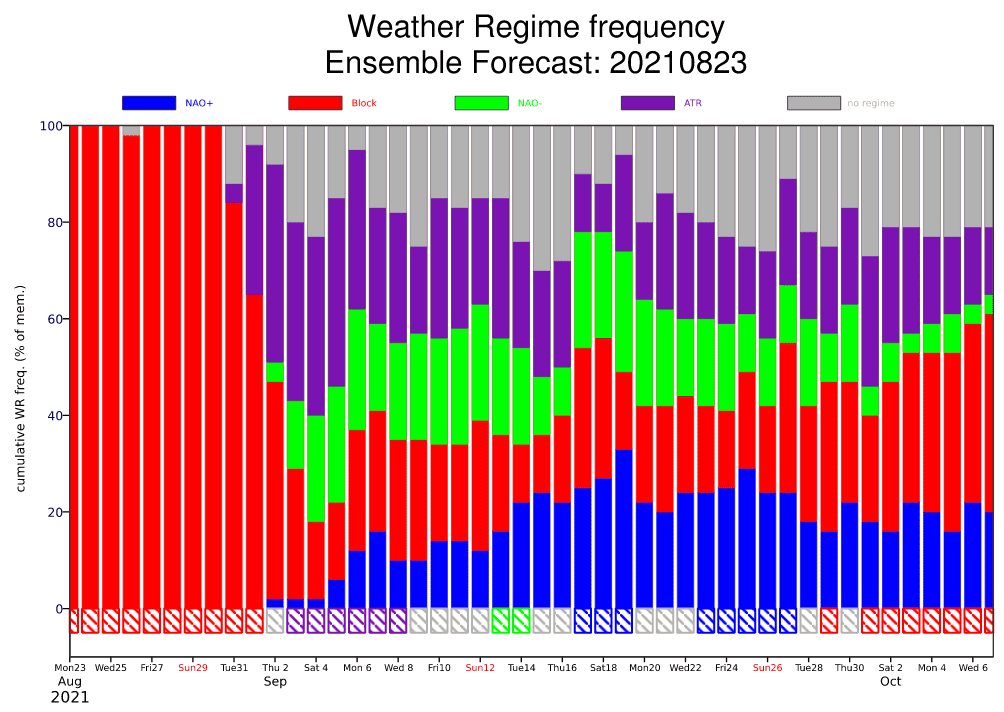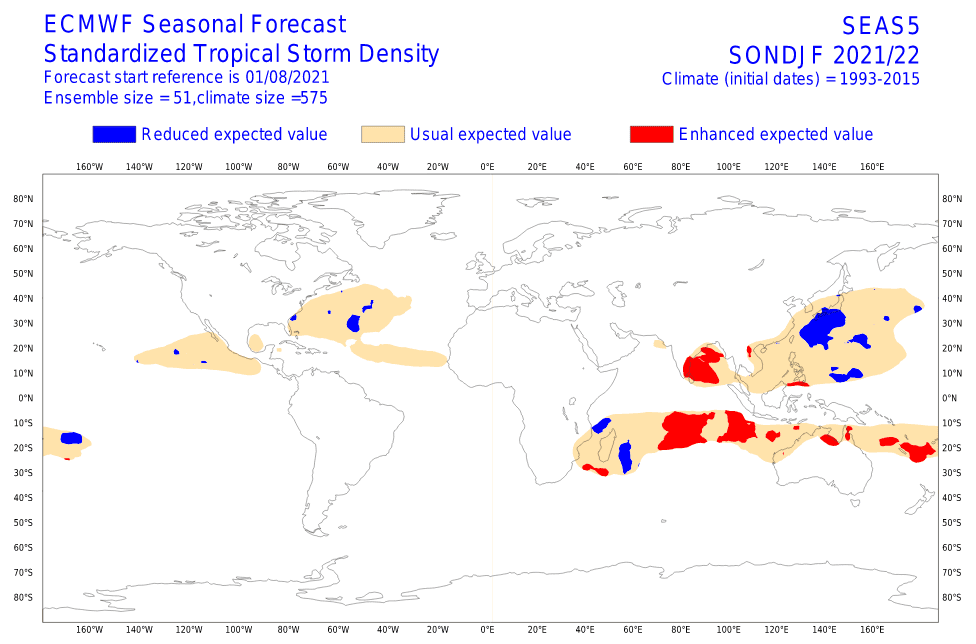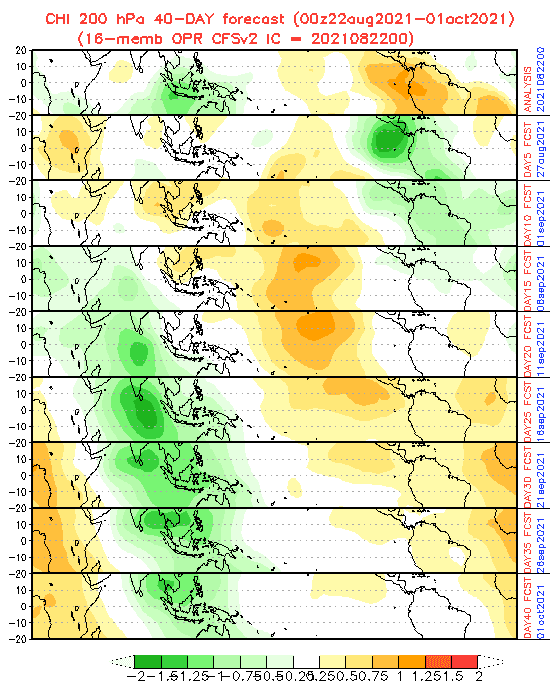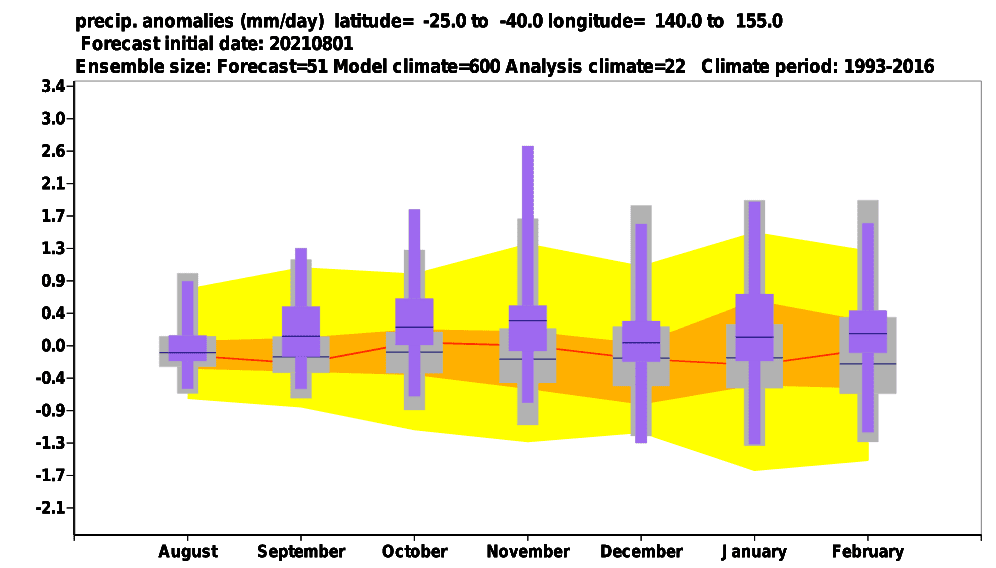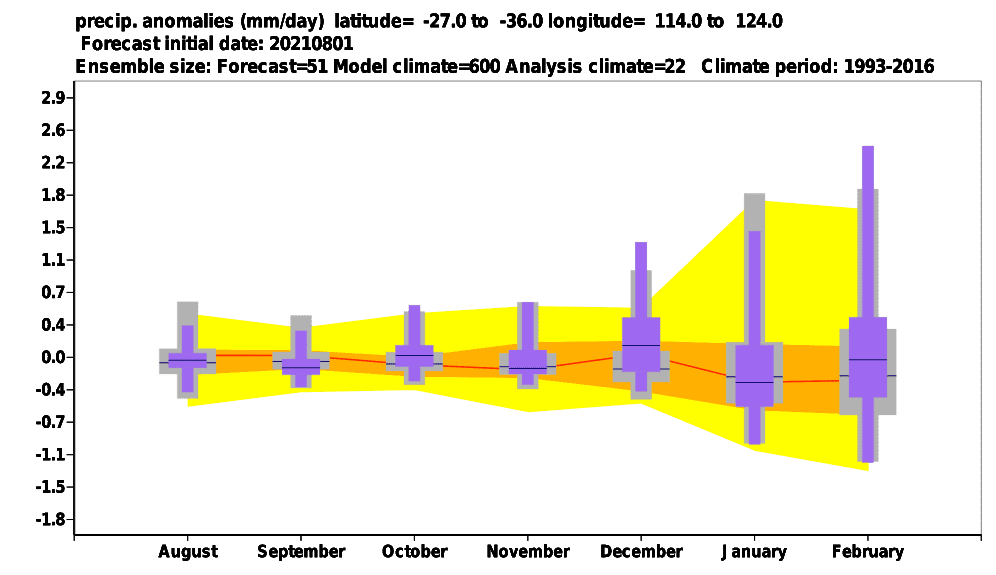 Southwest Australia – precipitation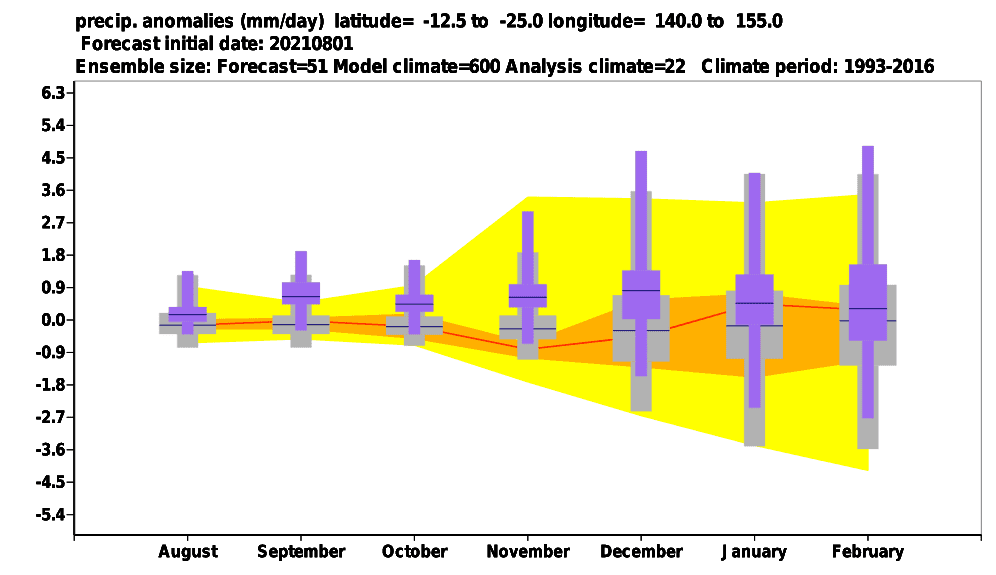 Northeast Australia – precipitation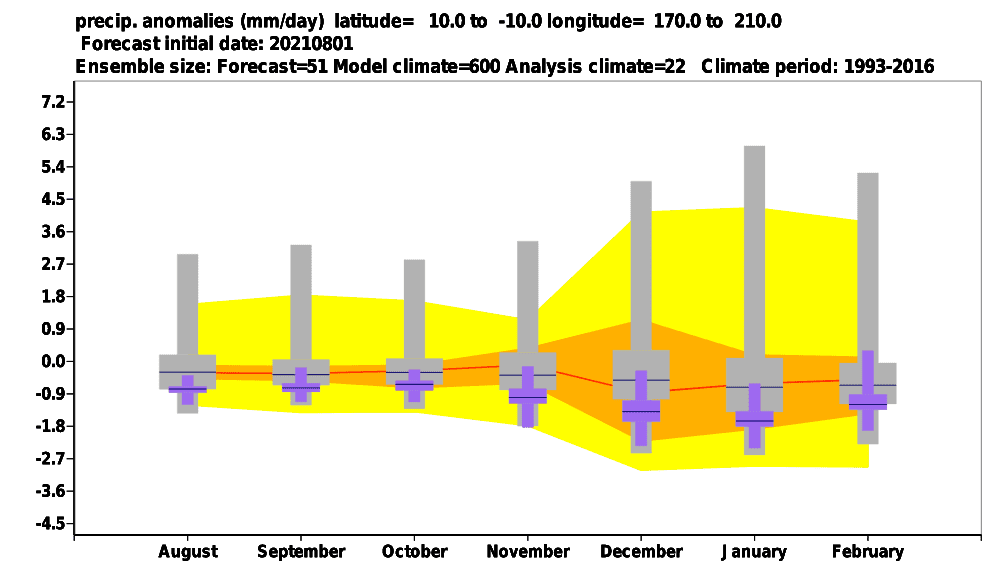 Source: https://apps.ecmwf.int/webapps/opencharts/products/seasonal_system5_climagrams_precipitation?base_time=202108010000&index_type=Central%20Tropical%20Pacific