Deadly Cyclone Shaheen in Oman, UAE, Saudi Arabia, Yemen: 34 dead, 294,2 mm of rain and 150 km/h winds, floods in Mukalla and Jizan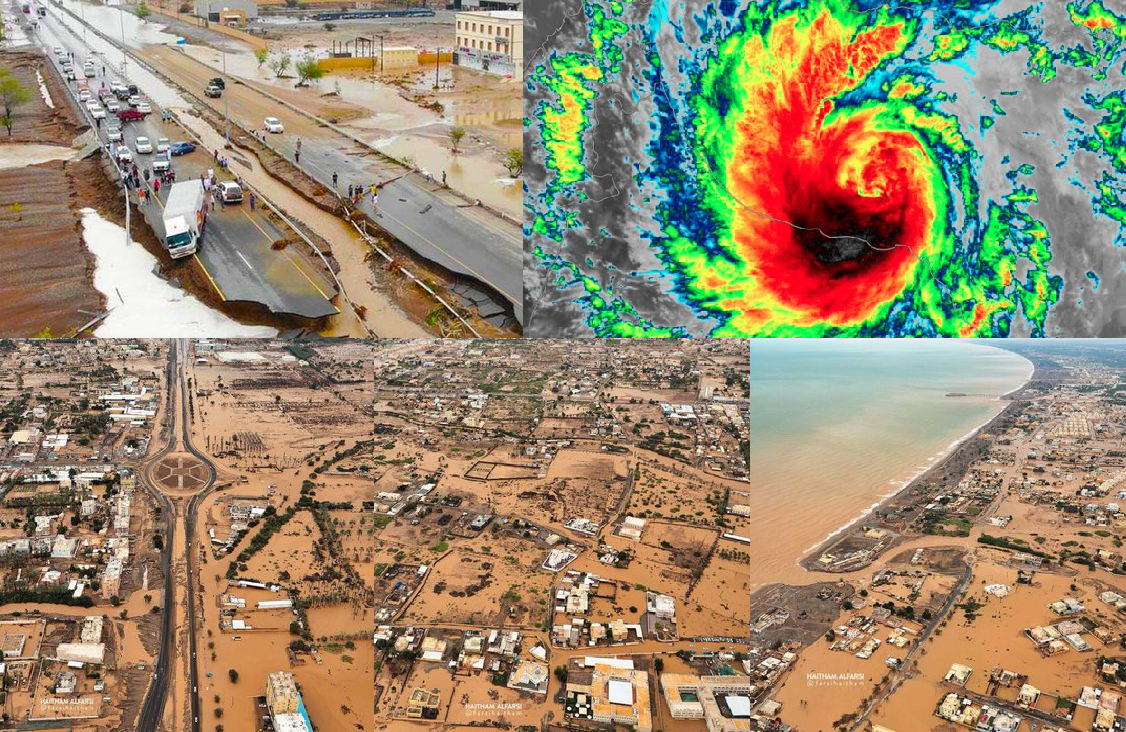 Approximately before a week, we warned before a severe Cyclone Shaheen, which was forecasted to hit Arabian Peninsula – mainly Oman, United Arab Emirates, Saudi Arabia and Yemen /https://mkweather.com/extremely-rare-tropical-cyclone-shaheen-hits-deserts-in-the-united-arab-emirates//.
The system hit anomalously northern latitudes and in many parts of the peninsula, it was a record storm, which equivalent never has appeared before.
In Suwaiq, Oman, 294,2 mm of rain fell only in 48 hours, Al Amarat reported 146,8 mm and in Muscat, capital of Oman, 94,6 mm.
Only an yearly average of rainfall in Muscat, Oman is 89,7 mm, therefore only one rainfall event brought more than is usual for the whole year! /https://yaleclimateconnections.org/2021/10/shaheen-claims-at-least-13-lives-in-historic-oman-landfall//.
Moreover, the coast of northeastern Oman was bothered by severe winds around 150 km/h.
Floods caused in Oman 13 dead, 1 dead in Yemen, when remnants of the storm hit a city of Mukkala (videos below).
Over India, such as Tropical cyclone Gulab, system killed the next 20 people.
In Saudi Arabia, the city of Jizan reported severe storms, floods, and tornadoes thanks to remnants of the system.
Deserts of the United Arab Emirates were hit by Shaheen heavily, too.
In some desert depressions, lakes full of water were creating after anomalous rainfall in regions, with very rarely precipitation.
A historic Track Density of Tropical Cyclones in the Arabian Sea and the projected location of TC Shaheen Landfall for 3rd October 2021 you will find here /https://www.stratumfive.com/industry/severe-cyclonic-storm-shaheen-makes-history-over-north-oman// – Shaheen was the westernmost tropical cyclone in the region of Gulf of Oman in all-time history (any cyclone didn´t shift so much westward, above deserts, such as Shaheen).
A changing climate is bringing many surprising events, including the occurrence of tropical cyclone impacts around the world. Tropical systems are more aggressive and hit regions when they were never seen.