Tropical storms Lionrock and Kompasu in Philippines, China, Taiwan, Vietnam, Laos, Thailand, Cambodia, and Myanmar and Tropical storm Namtheun near Japan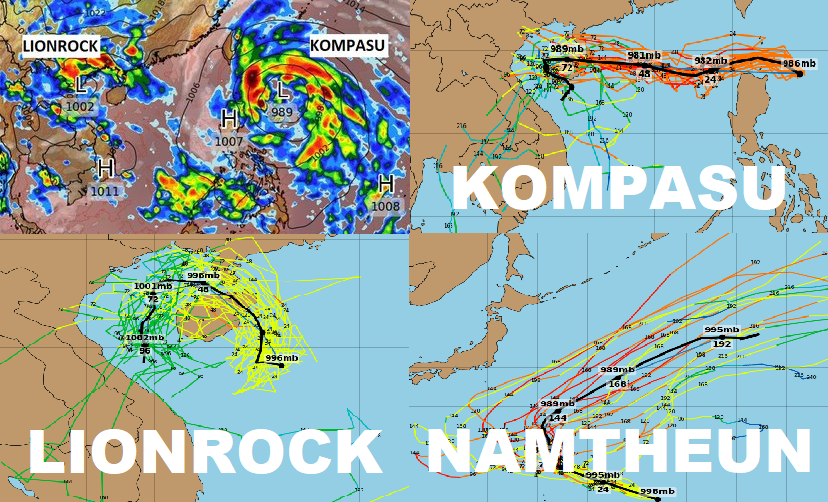 A trio of tropical storms is currently bothering southeastern and eastern Asia.
Tropical storm Lionrock is bringing severe storms and floods mainly in southeastern China, Hong Kong, Vietnam, but soon to Laos, Thailand, Cambodia, or Myanmar, too.
Past very similar stormtrack such as Lionrock will be shifting Tropical storm Kompasu, which firstly hits the Philippines, then Taiwan and China, and finally Southeastern Asia – Vietnam, Laos, Thailand, Cambodia, and Myanmar.
It´s possible, that systems will be moving far westward towards India and Bangladesh, after re-strengthening above the Bay of Bengal.
Southeastward from Japan, 2 next tropical systems are developing.
The first system – Tropical storm Namtheun probably won´t hit the coast of Japan and will be shifting past a parabolic stormtrack above Pacific waters.
Tropical depression 96W Invest very probably won´t hit Japan, too, but it should develop into a tropical storm or typhoon, yet /look https://www.tropicaltidbits.com/storminfo//.
Problems with tropical activity – Cyclone Shaheen, were reported in the last week from the Arabian peninsula – mainly Oman, United Arab Emirates, and Saudi Arabia, too /will be updated already in the next Mkweather article: https://mkweather.com/extremely-rare-tropical-cyclone-shaheen-hits-deserts-in-the-united-arab-emirates//.
Monsoon rains with severe storms are continuing in India, too /will be updated/.
Lionrock and Kompasu should bring in Southeastern Asia severe floods, yet, therefore tropical storms are staying in our watch, in the case of damaging or deadly floods we will bring fresh news from the region, soon.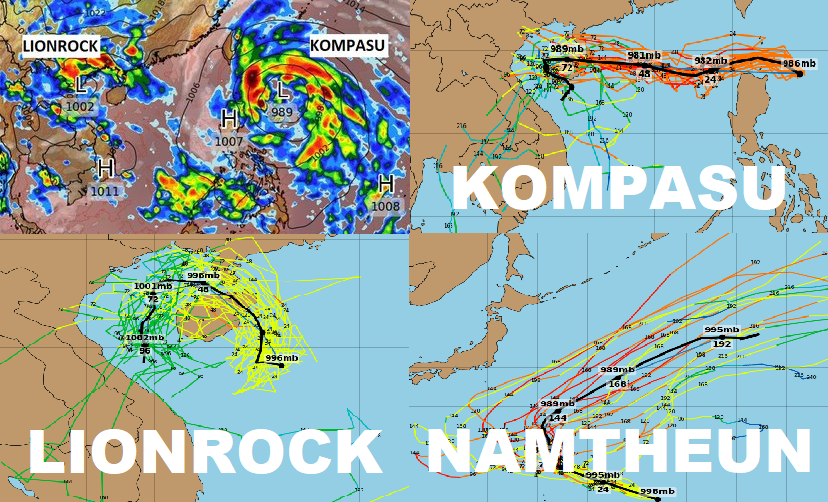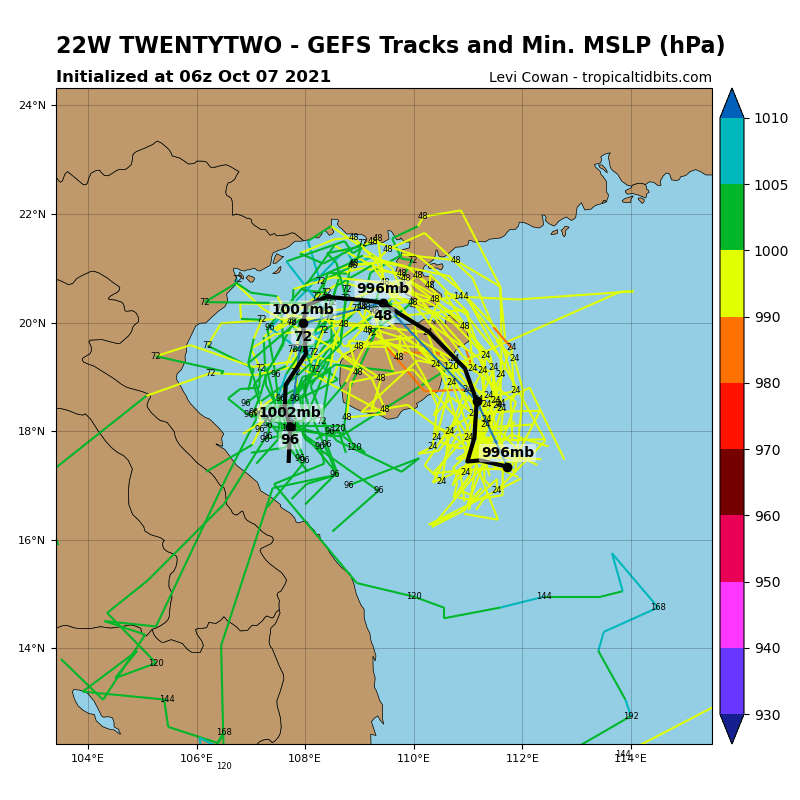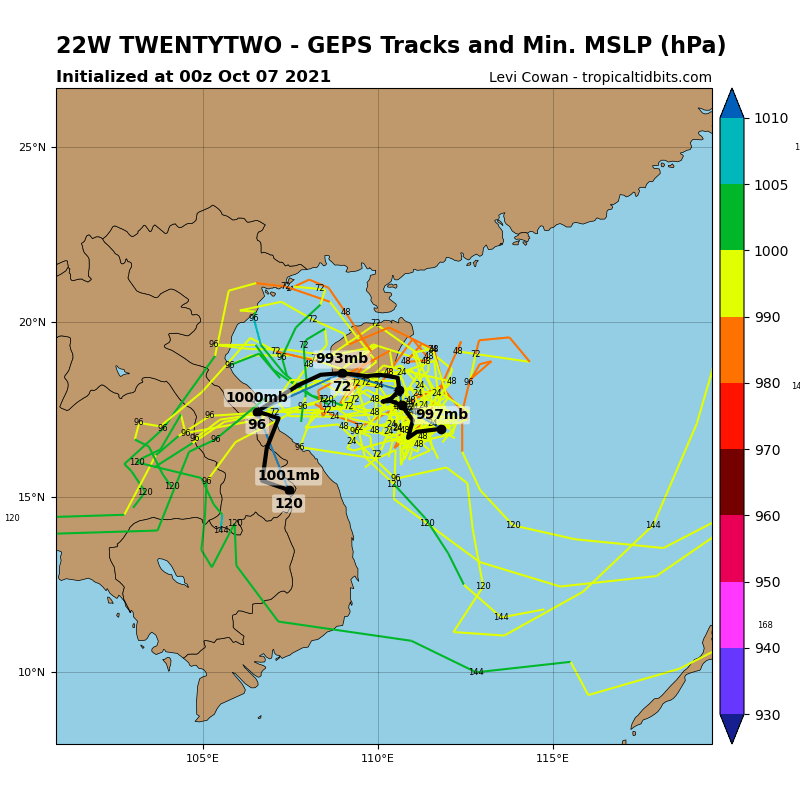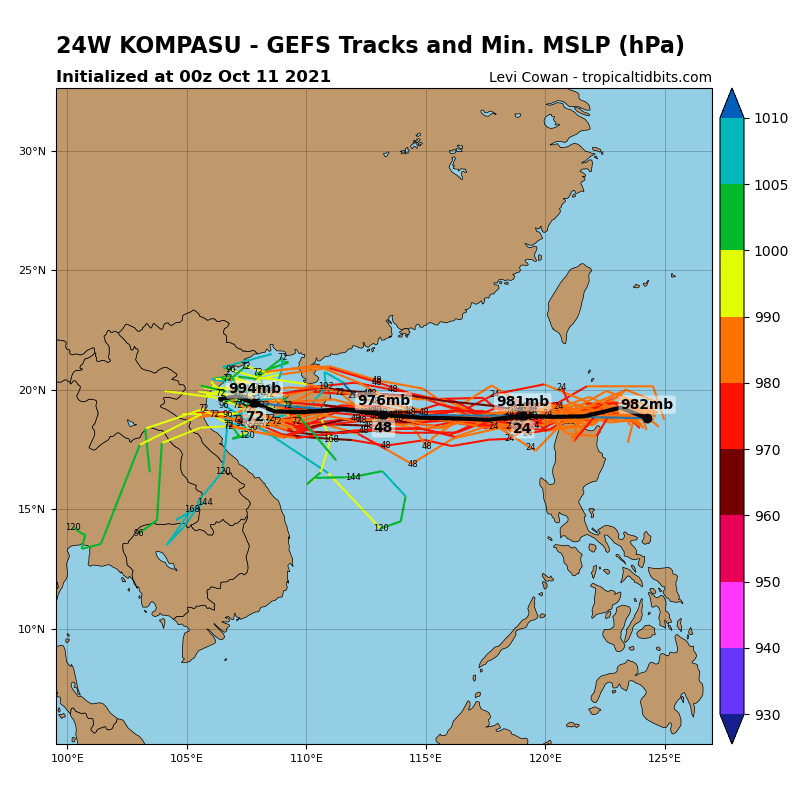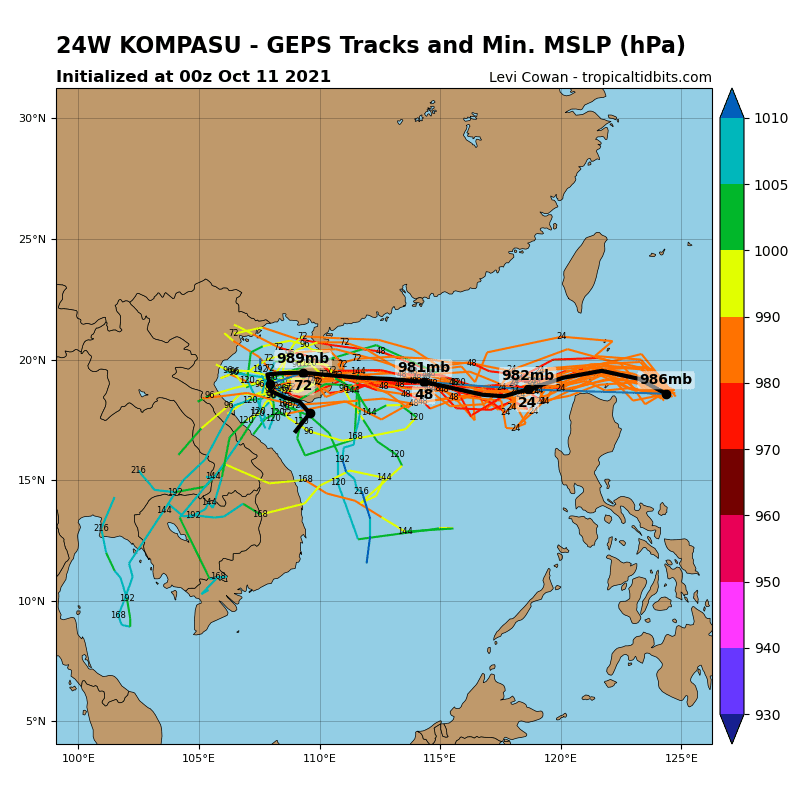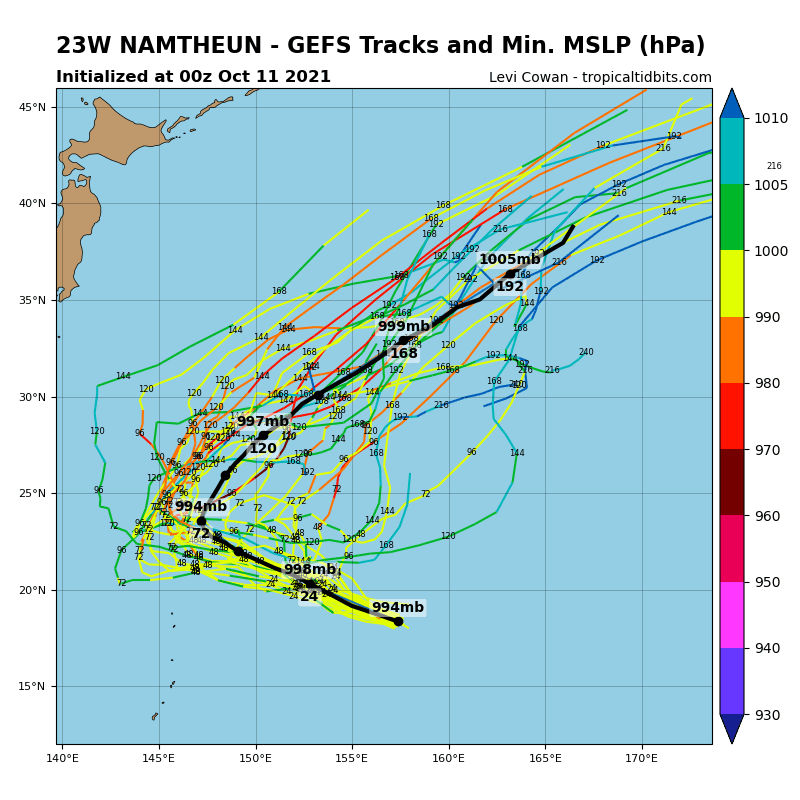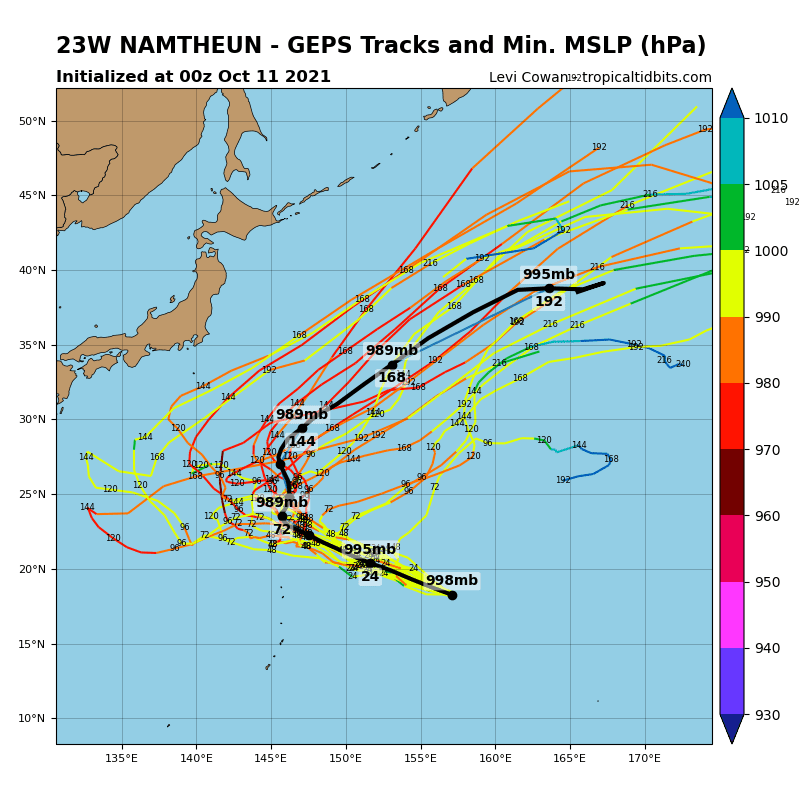 Source: tropicaltidbits.com
(Visited 93 times, 1 visits today)