The largest single fire in Californian history is furthermore spreading and it is threatening larger and larger areas in Northern California.
Smoke from the wildfire is present across almost all United States and many particles are or will be soon detected around the world.
More than 500 000 acres / 200 000 hectares were already burned.
1 000 structures (populated areas with homes and public buildings) were already destroyed and the next almost 20 000 is in a danger.
Wildfire is strengthening thanks to often lighting from weaker storms above the area, which are a result of a powerful monsoon activity above Southwest, mainly Arizona, Nevada, Utah, Colorado and New Mexico.
4 missing are already reported and the situation should be worsening almost until the end of Summer 2021 when a stronger cooldown is forecasted. Then, in Autumn 2021, wildfires will be strongly regenerating.
Heat dome in the next period hit Northwest, northern Rocky Mountains, Northern Plains, Great Lakes region, Northeast and southern Canada, too, with additional wildfires, mainly in Northwest and in the Rockies. In British Columbia, 650 000 hectares have been already burned in 2021.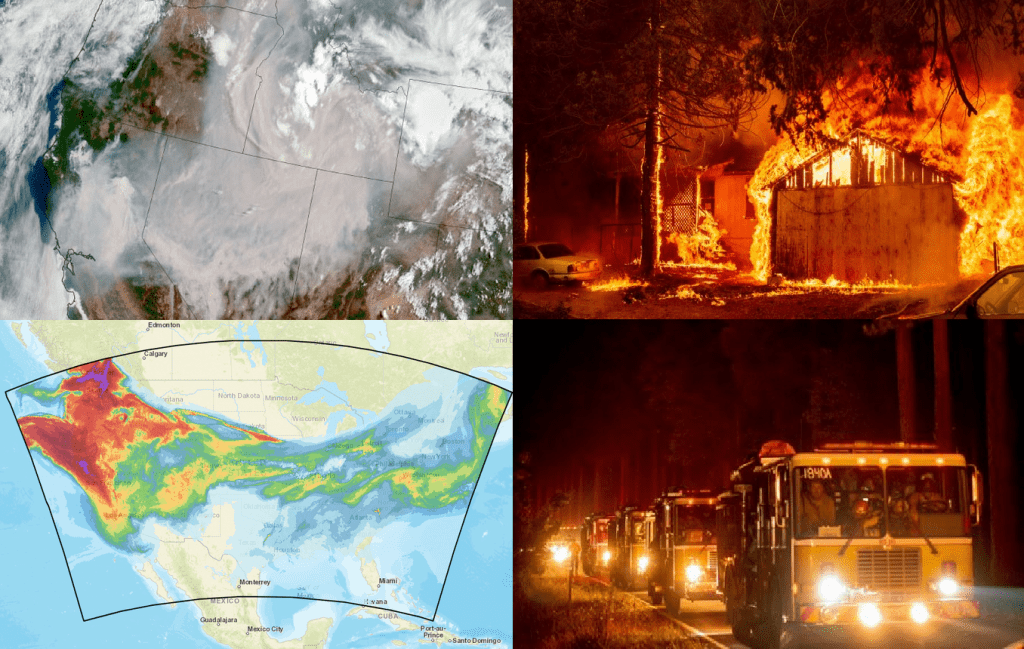 (Visited 6 times, 1 visits today)