ECMWF 6-week forecast for the USA (+Canada, Mexico) until 21. February 2022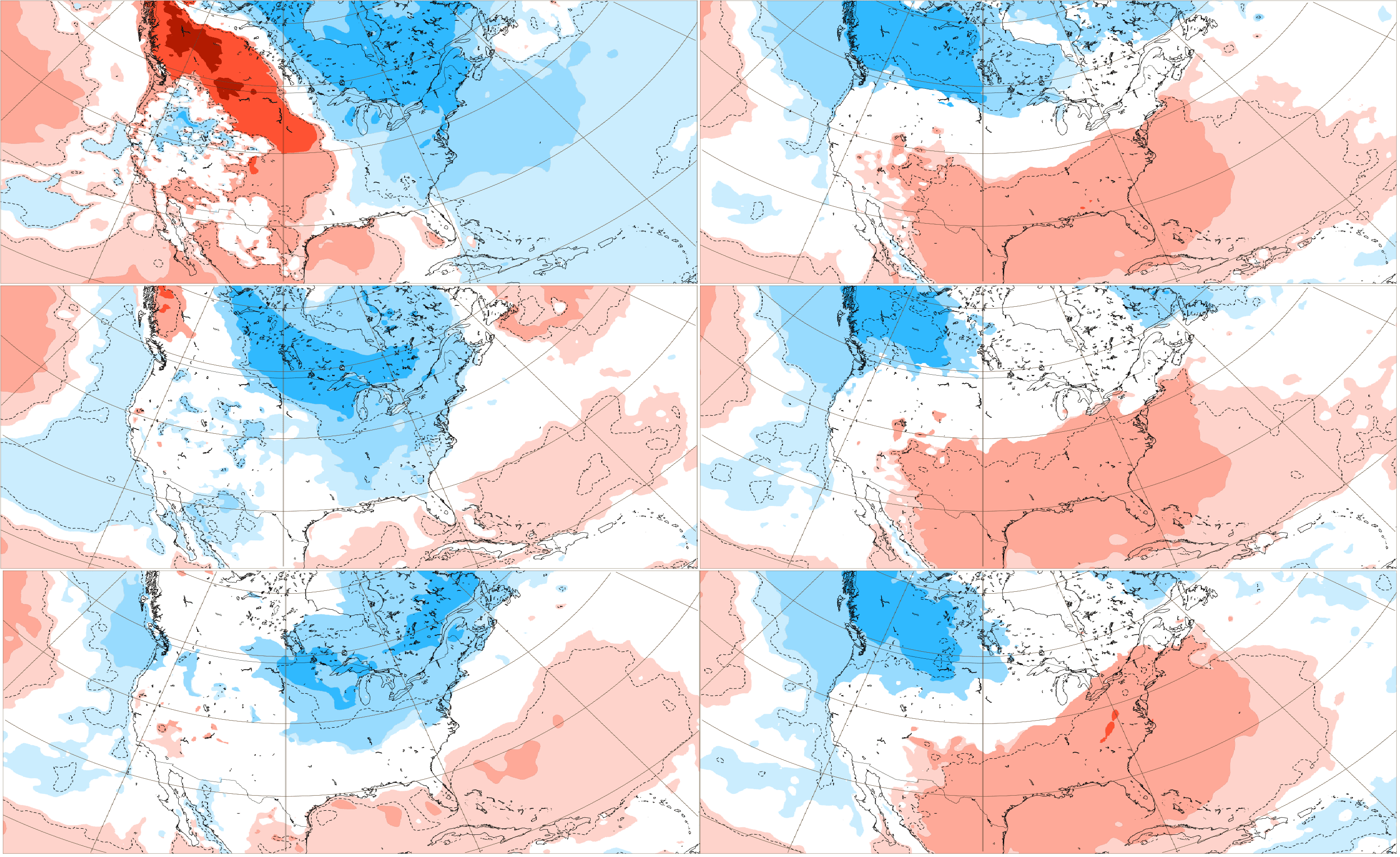 After a time, we are bringing a long-term temperature forecast for the USA (+Canada, Mexico) from ECMWF.
Similar forecast until 21. February 2021 for Europe we published here: https://mkweather.com/ecmwf-6-week-forecast-for-europe-until-21-february-2022/.
It appears, that while Eastern and Southern USA (and northern Mexico) should receive the next Arctic blasts already in January 2022, above N-NW USA and western half of Canada should extremely cold conditions return mainly in February 2022.
In the following week, N-NW USA and western half of Canada should be temporarily warm, while in February will return very warm, or maybe hot spring pattern above southern and southeastern USA.
Mainly in February, it should mean early tornado season outbreaks for Midwest and neighboring regions.
In the second and third decade of January 2022 on the other hand, a possible peak of Winter 2021/2022 in Northeast, Midwest, South, and Southeast, is very possible.
It´s possible, too, that Arctic blast will return into S/E parts of the USA in late February or early March 2022, although, NAO+/AO+ is gradually forecast.
Stocks of extremely cold air above Canada (thanks to La Nina, NAO+, NE Pacific Warm blob,…) and N-NW parts of the USA, should find a way to the south until mid-Spring 2022 very easily, therefore, despite mostly warm anomalies in S/E USA, will be prepared for sharp cooldowns and temporary powerful cold blasts.
Southwest appears mostly neutral until 21. February 2022, but gradually, very warm Spring 2022 is forecast, while above the eastern half of the USA should surprise strong tornado season, soon /https://mkweather.com/spring-2022-forecast-for-north-america//.
Overall, better winter conditions in the USA than in December 2021 are in January 2022 predicted, while in February should return December 2021-like pattern.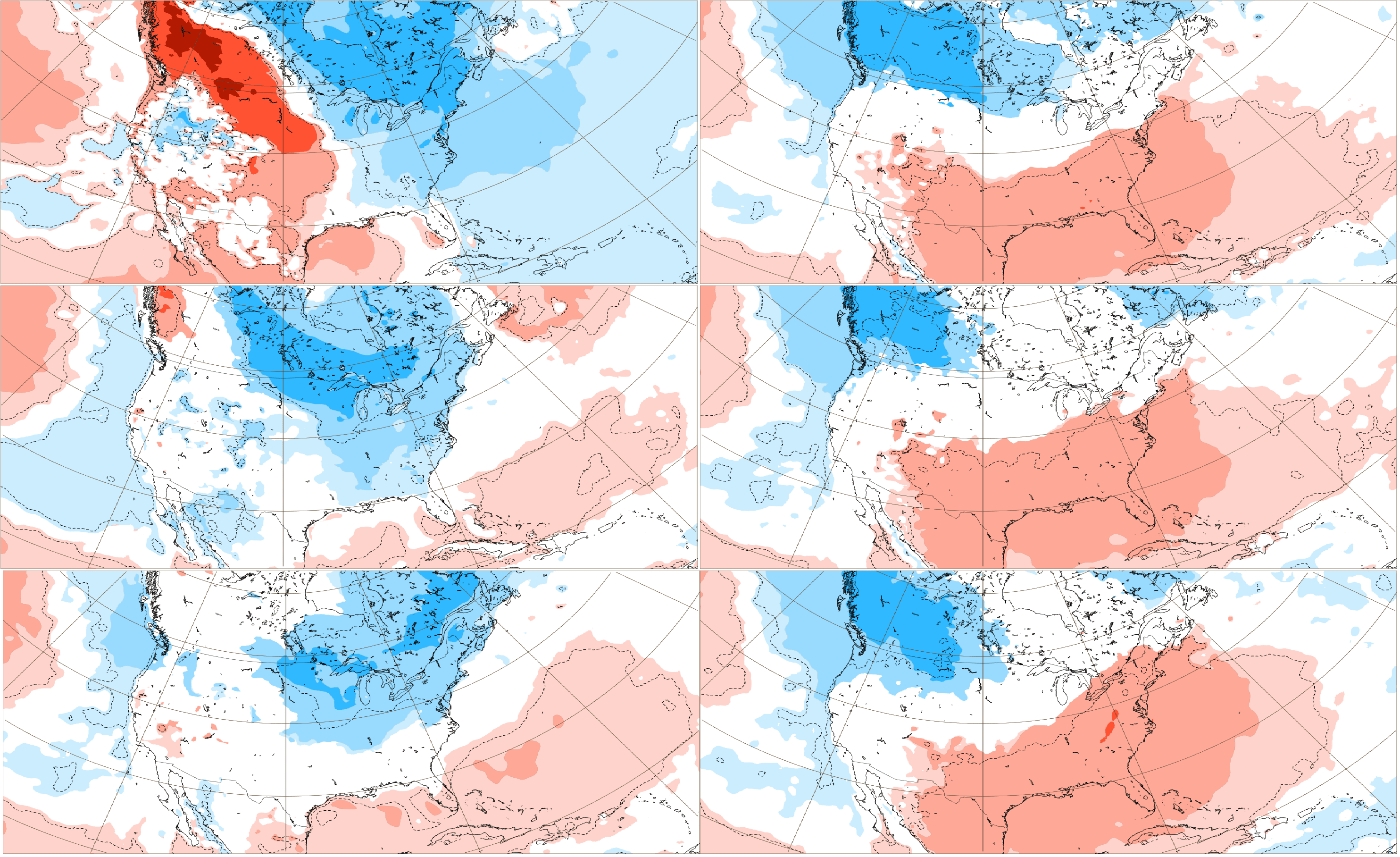 Illustration map: 6-week temperature forecast for the USA (+Canada, Mexico) for the period 10. January – 21. February 2022 /ECMWF (link below)
6-week temperature forecast for the USA (and Canada, Mexico) for the period 10. January – 21. February 2022 (week after week)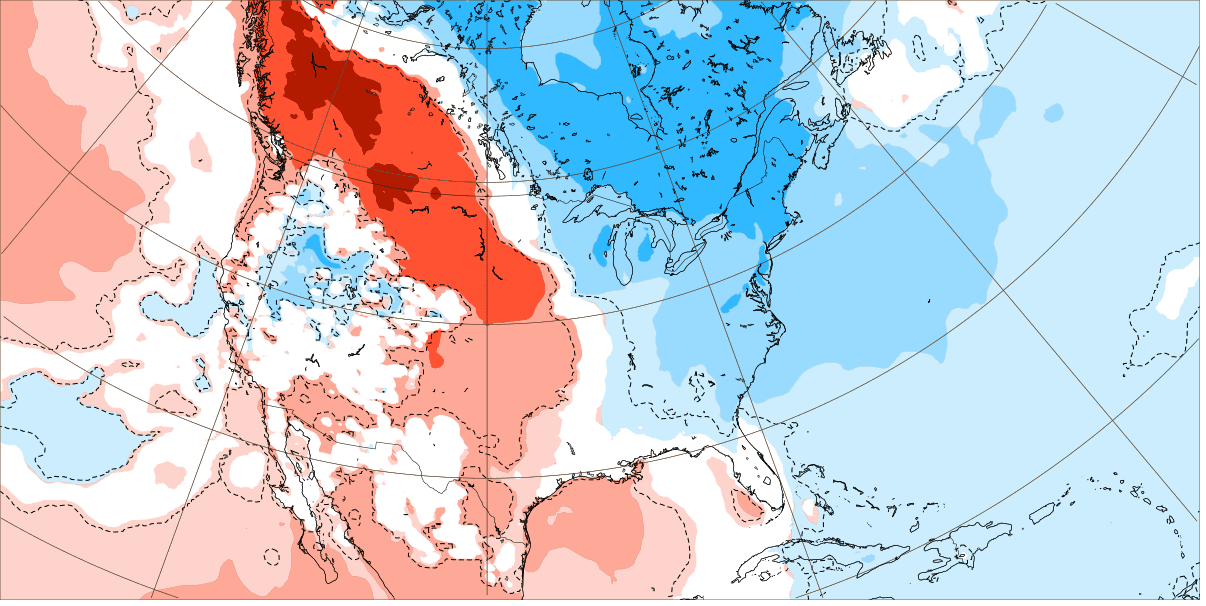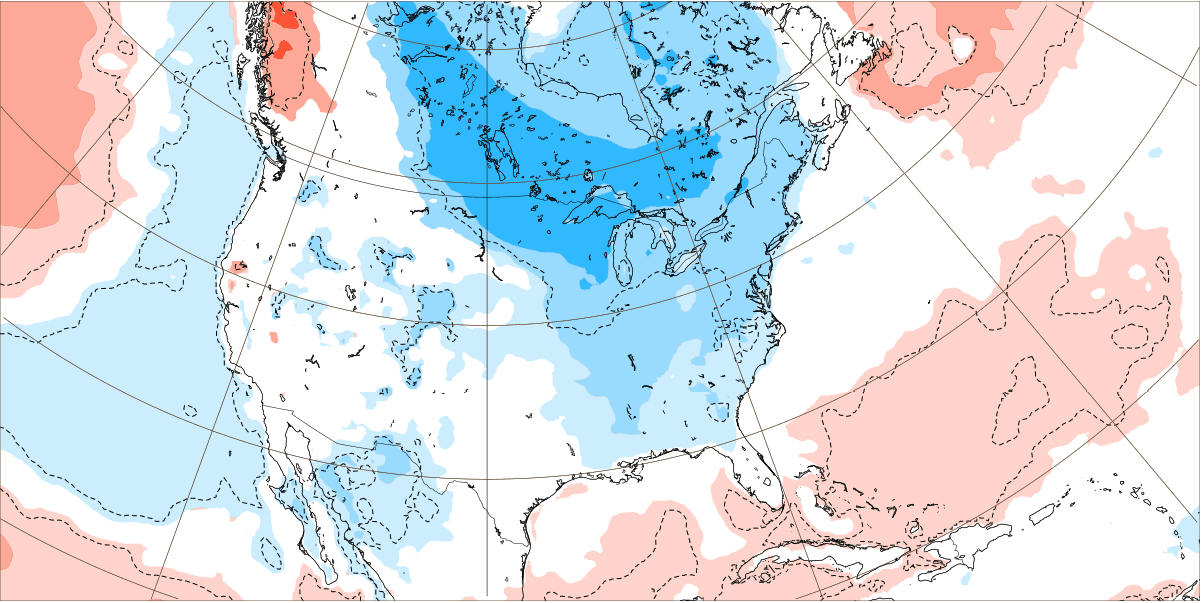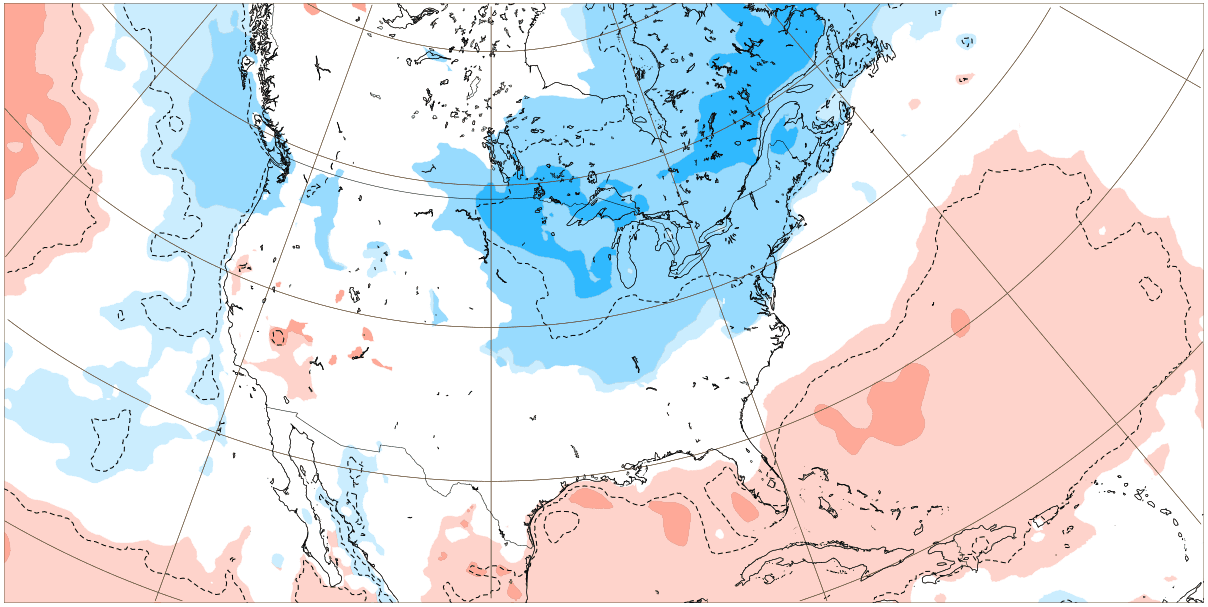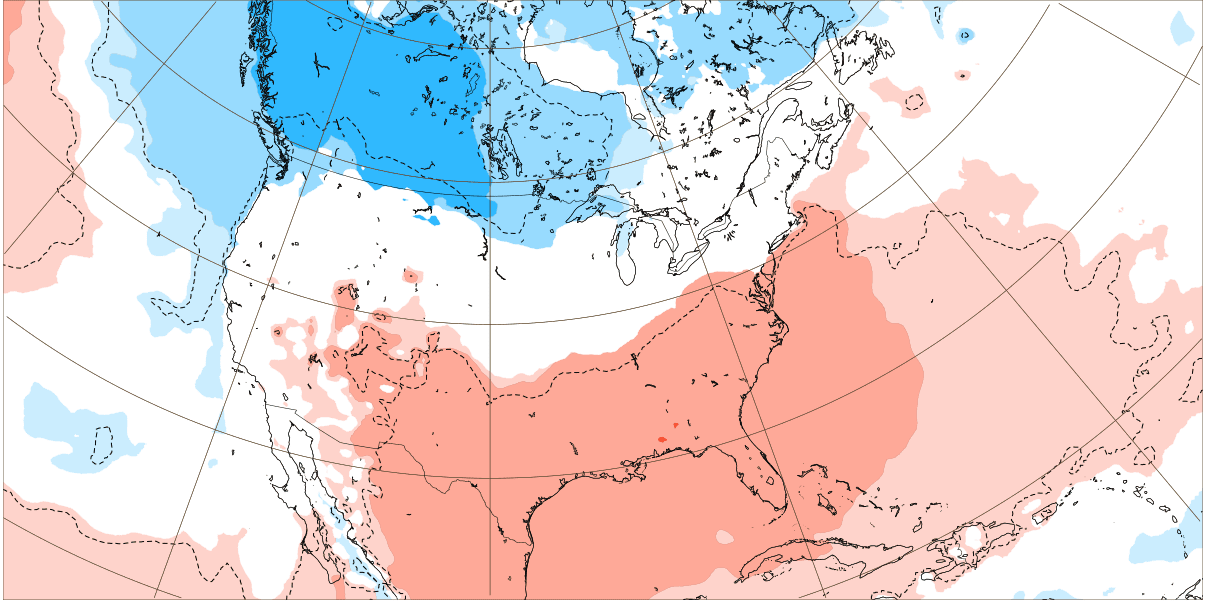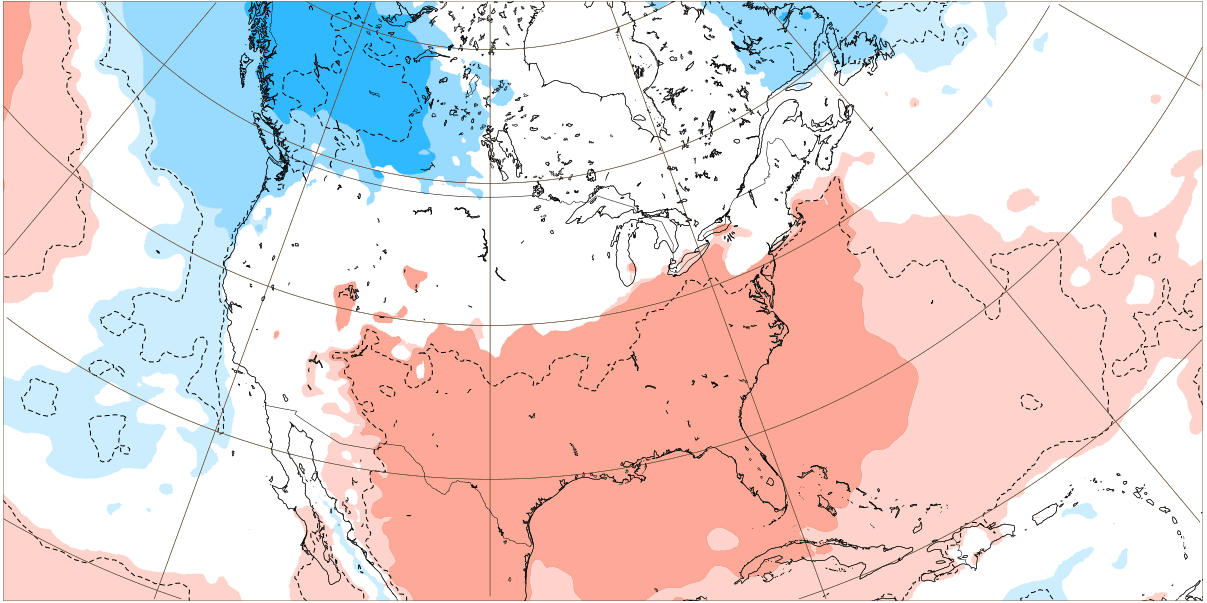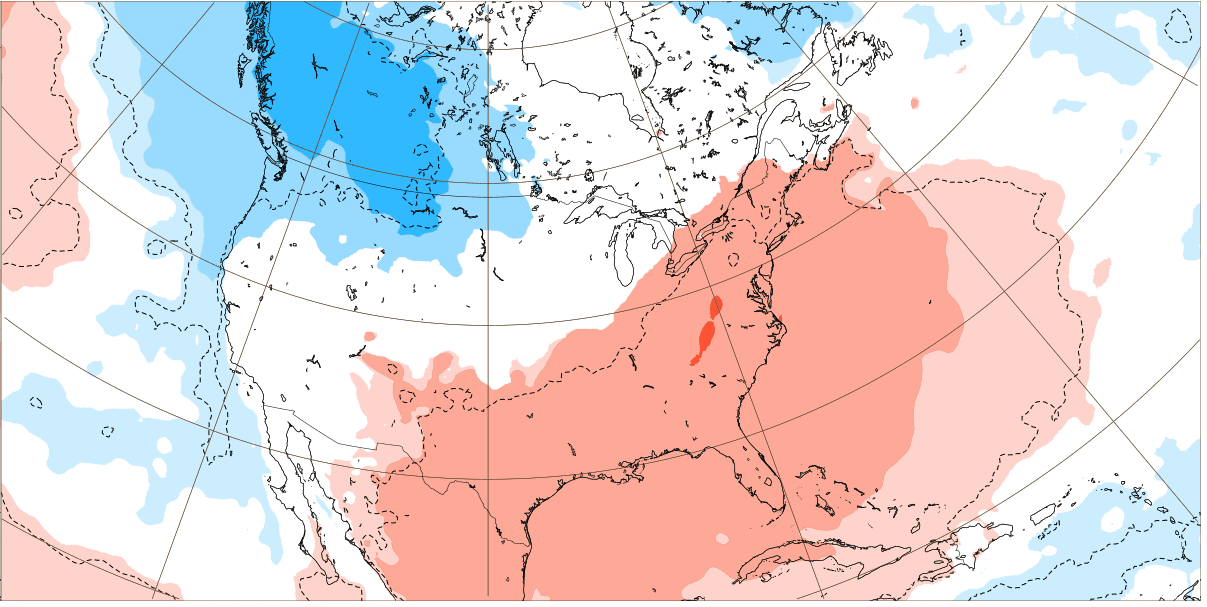 Source: https://apps.ecmwf.int/webapps/opencharts/products/extended-anomaly-2t?base_time=202201060000&projection=opencharts_north_america&valid_time=202202210000