Tropical depression 99P Invest hit Fiji, Vanuatu and New Caledonia, Papua after floods with 6 dead, severe storms in Victoria and Canberra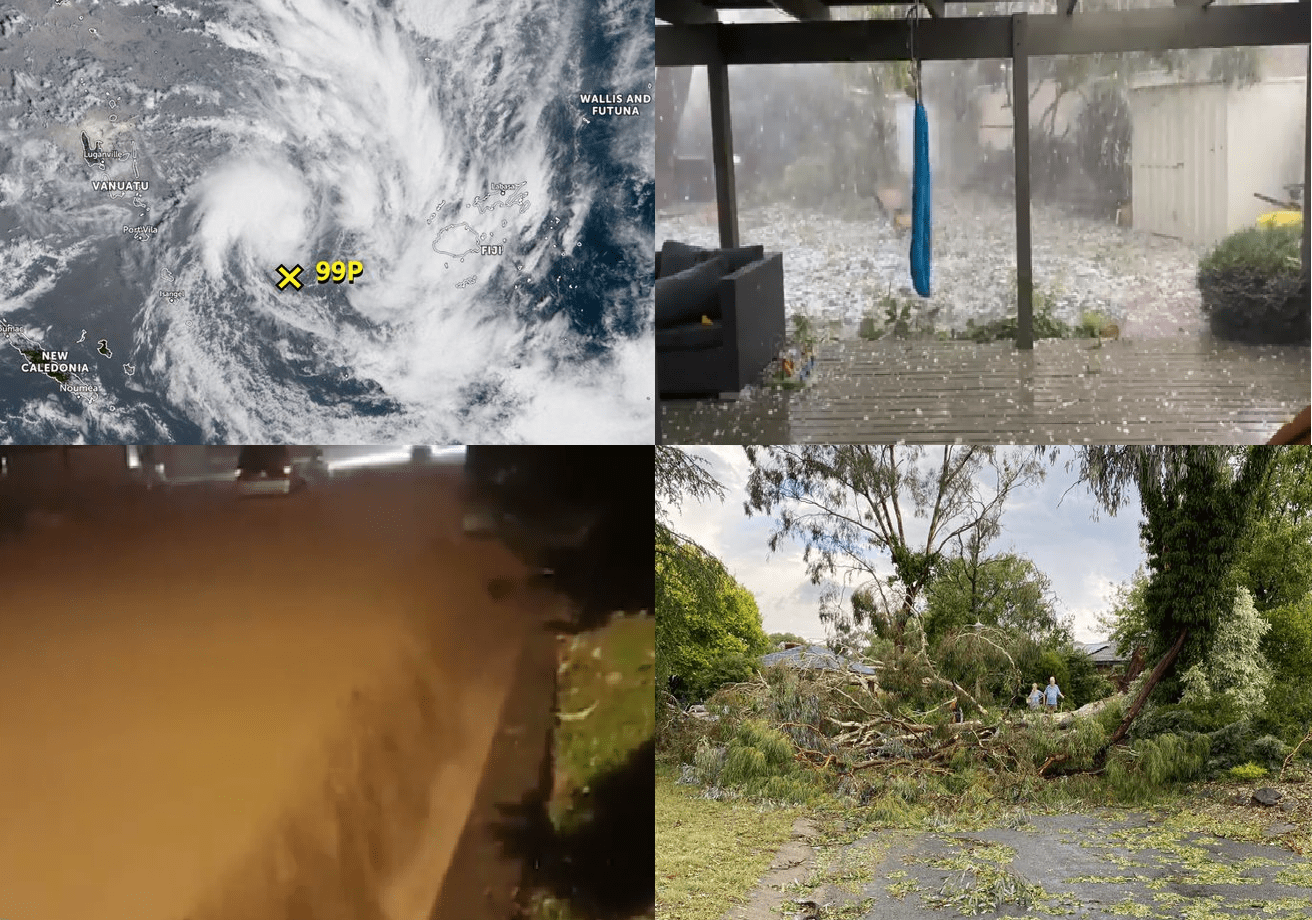 Tropical systems and severe storms hit parts of Australia and Oceania.
Tropical depression 99P Invest hit Fiji, Vanuatu, and New Caledonia and is shifting farther towards the NE sector of New Zealand.
The precipitation amount reached more than 100 mm in a very short time.
The most of precipitation fell in the last 72 hours in Undu Point, 111 mm.
Saratmata, Vanuatu, reported on 7. January 114 mm / 24 hours.
Noumea, New Caledonian Capital, 128,2 mm was measured on 6. January 2022.
The next tropical depression, 90P Invest, hit Papua-New Guinea.
From the island, 6 dead after severe floods are reported.
Severe storms with wind gusts up to 150 km/h swept through Victoria, and Canberra, Australia.
In Canberra region were accompanied by large hail.
Severe damages after a storm are reported (Tweets with videos below).
It's all only a short time after a Cyclone Seth, which partially hit Queensland /https://mkweather.com/swimmers-and-surfers-ignore-ex-tropical-cyclone-seths-dangers-and-have-fun-from-rough-seas-new-zealand-on-the-front-side-of-the-system-342c//.
Strong cyclone and storm season in the region is a result of ongoing La Nina with a combination of still relatively good IOD conditions.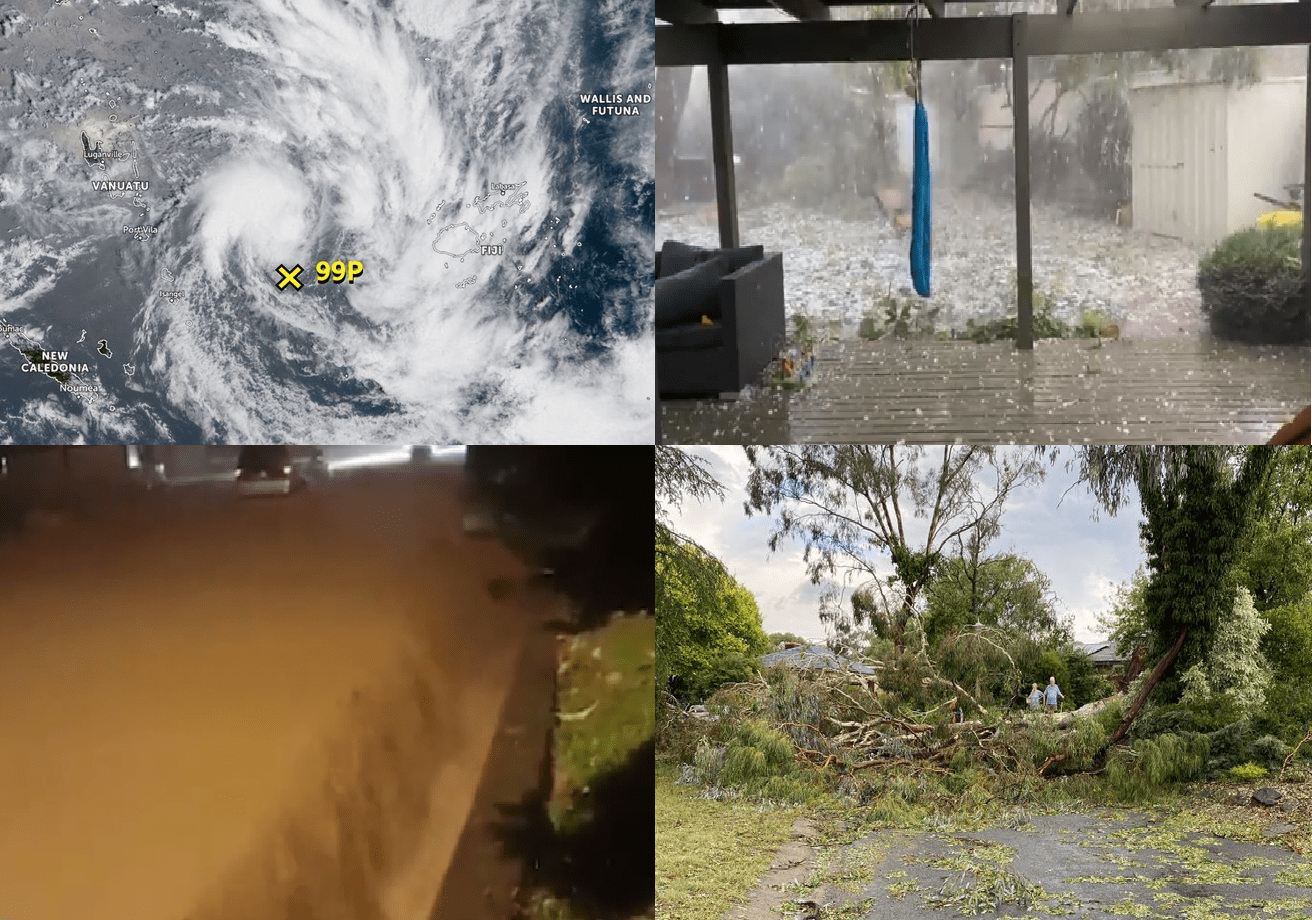 Illustration picture. Sources: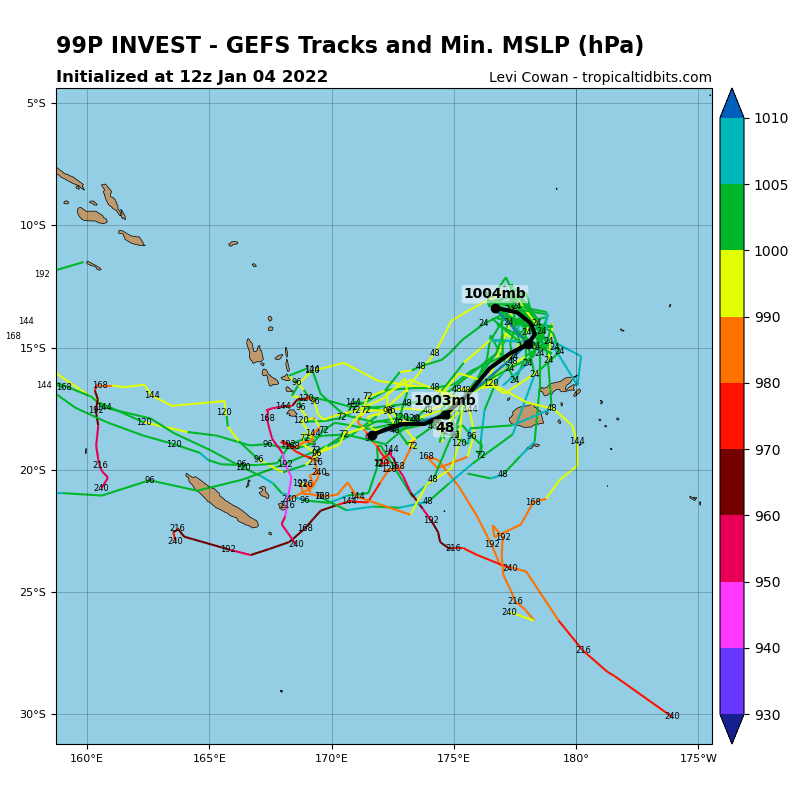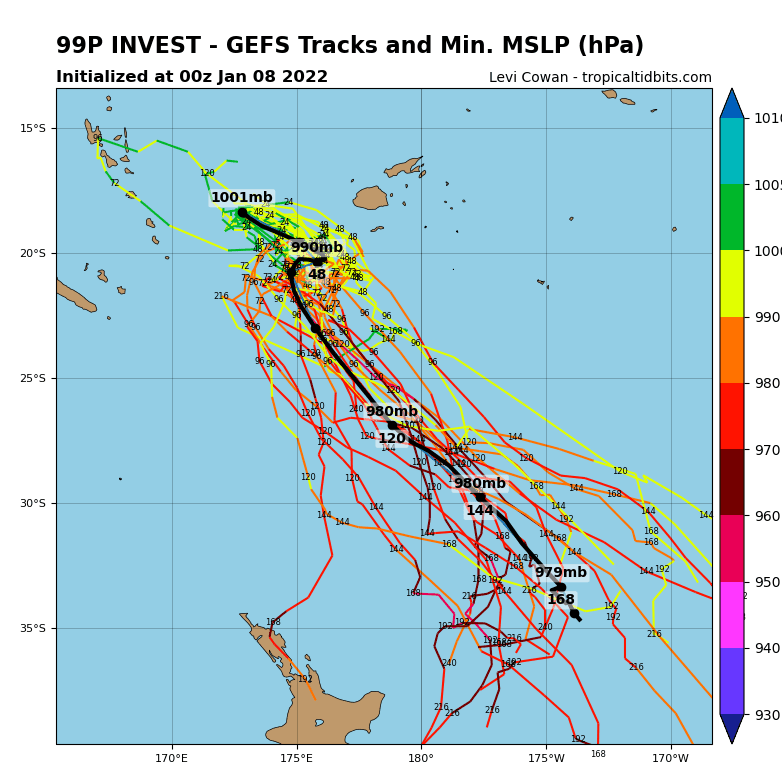 Source: tropicaltidbits.com