ECMWF 6-week forecast until 25. October: Europe, North America and World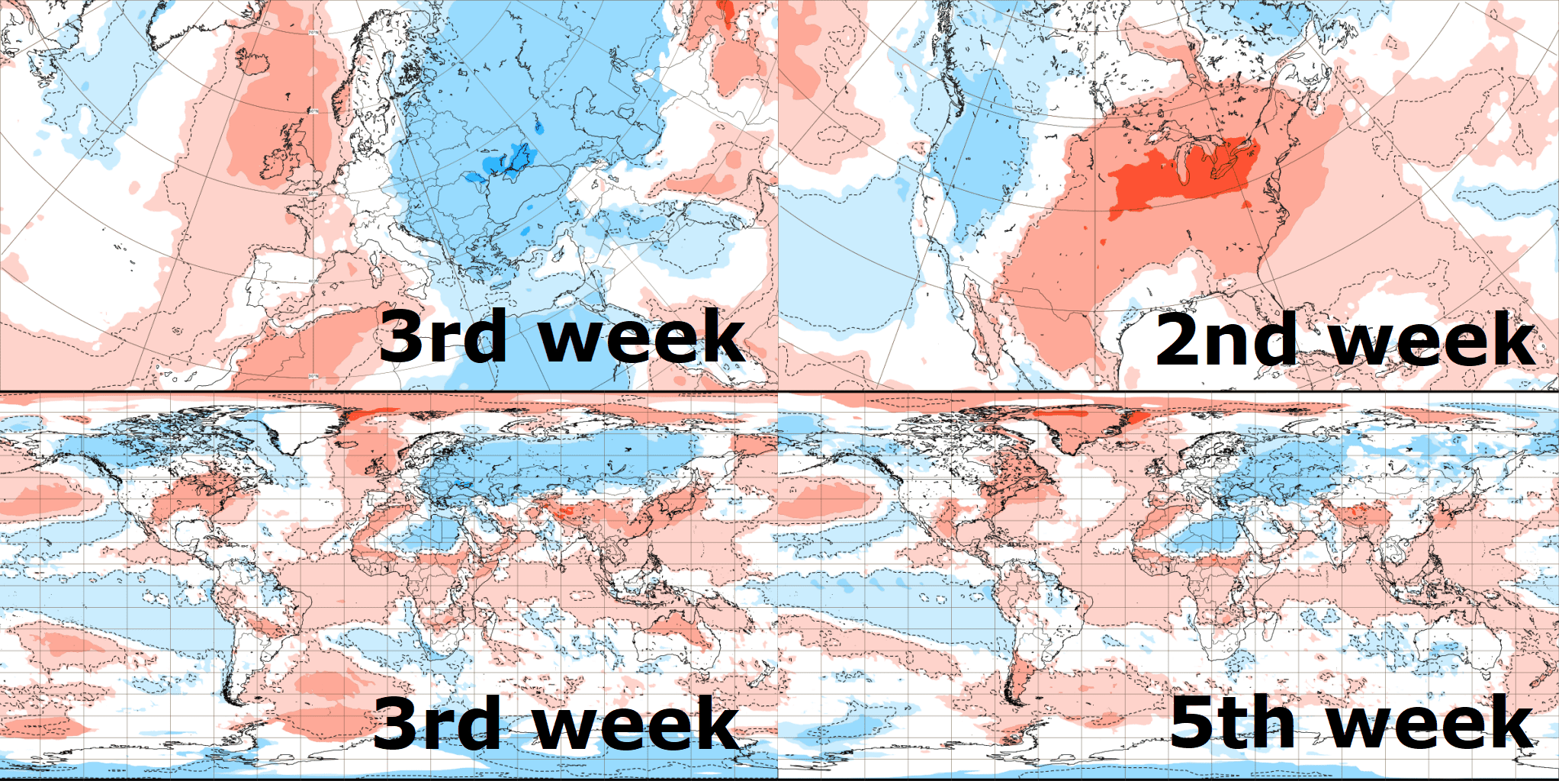 The newest ECMWF forecast until 25. October returned relatively clear temperature patterns above Europe, North America, but too in regions in the world.
EUROPE
Warm West with Indian summer and cold East – much colder than average, with severe frosts from Siberia. Cold anomaly will be temporarily reaching into Central Europe, Balkan, and Turkey – a late-season vacation in Eastern Mediterranean, therefore, hasn´t to be a good solution. Summer days in British Islands and France and tropical days in Spain and Portugal are possible until the late season.
NORTH AMERICA
Warm anomaly will gradually shift above Central and Eastern USA and neighboring, the most populated Canada. The 2nd week with cold anomaly above the Rocky Mountains, persisting cold anomaly more weeks in western and northern Canada, partially along all West Coast. Indian summer mainly in the eastern half of the USA and eastern Canada.
WORLD
Neutral or colder anomalies in southern Australia and South Africa, the last cold blast in South America, but gradually severe heatwaves. Colder western India, warmer eastern India, colder northern the Middle East, warmer southern the Middle East, colder eastern Sahara, warmer western Sahara, cold Siberia, warm, only later colder East Asia (Japan, Korea, China), warm Africa and Southeastern Asia, colder Amazon (period of rains).