Winter 2021 in Southern Hemisphere: JJA composites from ESRL (for months)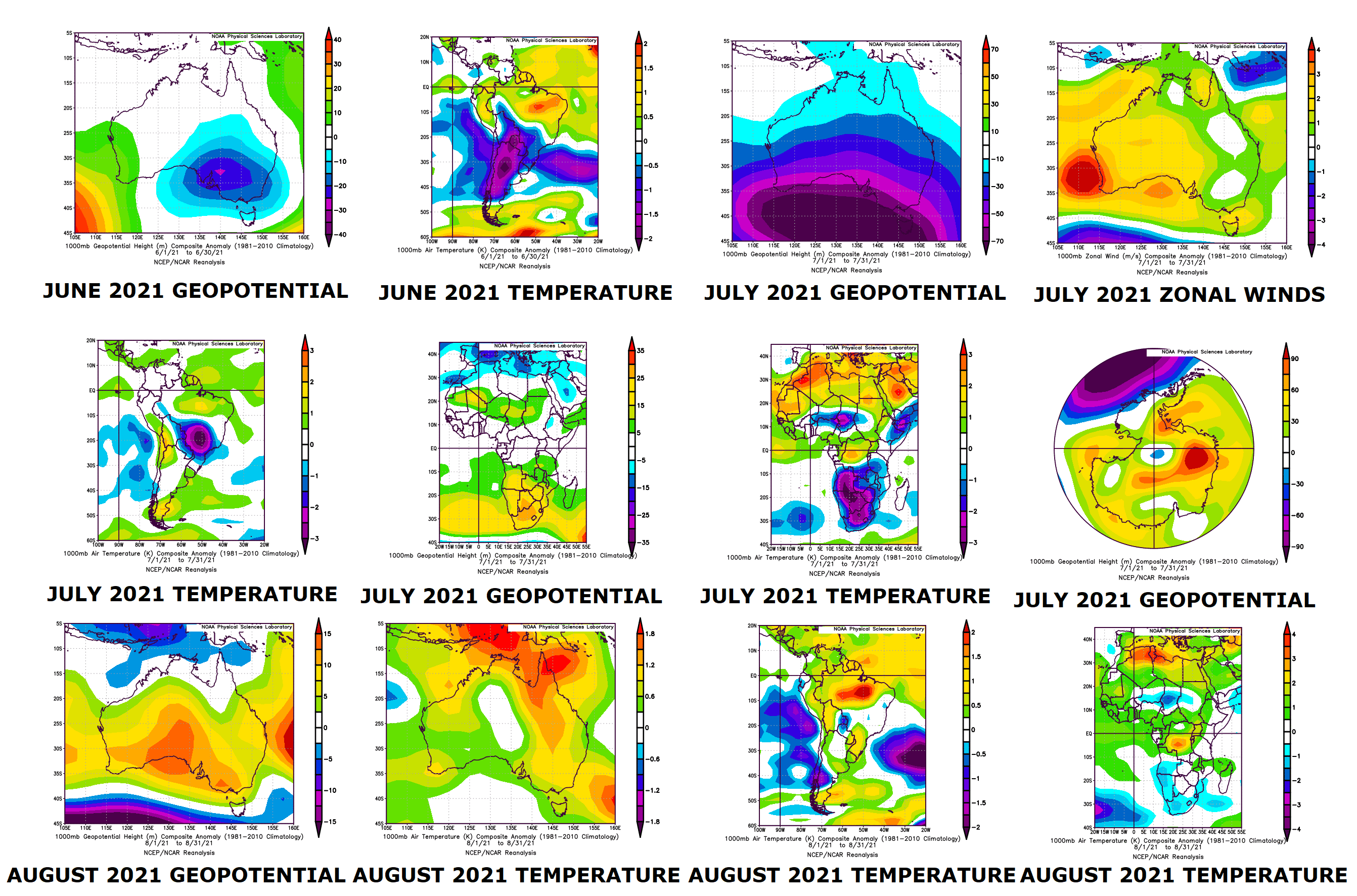 In this special Mkweather article we will look at monthly composites of air temperature, precipitation, geopotential (air pressure), and zonal and meridional winds for June 2021, July 2021, and August 2021 in Australia, South America, Africa, and Antarctica.
Summer 2021 in Northern Hemisphere is available here: https://mkweather.com/summer-2021-in-northern-hemisphere-jja-composites-from-esrl-for-months/.
Composites for all Summer 2021 or Winter 2021 (JJA 2021 together) for continents you already should find here: https://mkweather.com/a-big-special-composites-of-summer-winter-2021-in-continents-of-northern-southern-hemispheres-temperature-precipitation-air-pressure-zonal-winds-and-meridional-winds-anomalies/.
JUNE 2021
AUSTRALIA:
Low geopotential in southeastern Australia and higher geopotential along the western coast, the higher temperature in eastern and lower in the western half, more precipitation in southeastern Australia.
SOUTH AMERICA:
High geopotential in Argentina, Chile, Paraguay, a cold anomaly in the same region plus Bolivia, Uruguay, southern Brazil, warm anomaly above Amazon, northern Andes and Fireland, more precipitation in Amazon and northern South America, but too in southern Brazil and eastern La Plata region.
SOUTH AFRICA:
Low geopotential along the west coast, a warm anomaly in the south, but a cold anomaly in northern south-African states.
ANTARCTICA:
Mostly low geopotential and low temperatures, along the coast mostly dry anomaly, but in Antarctic Peninsula a lot of precipitation.
JULY 2021
AUSTRALIA:
Very low geopotential, mainly in southern parts, warm temperature anomaly, mainly in central parts, stormy pattern, mainly in southern parts.
SOUTH AMERICA:
Higher geopotential in parts hit by winter weather, but Fireland low geopotential, a strong cold anomaly in southern Brazil and neighboring parts of states, but a warm anomaly in neighboring parts of Chile, Bolivia, Peru, and NW Argentina, Fireland and Amazon. Wet anomaly in Amazon and Fireland, dry above La Plata region, Central Chile, Colombia, Venezuela.
SOUTH AFRICA:
Unseasonably high geopotential and extremely low temperatures.
ANTARCTICA:
Very high geopotential and warm patterns, precipitation anomalies in sectors.
AUGUST 2021
AUSTRALIA:
High geopotential, mainly in central parts, high-temperature anomalies, lowest in central parts, drier weather mainly in southern coasts.
SOUTH AMERICA:
High geopotential along eastern and western coasts, low geopotential above southern Patagonia, mostly warm, only central Patagonia and neighborhood of Paraguay, Bolivia, and Brazil cold, more precipitation in northern South America (Amazon) and the northern Andes, dry anomaly above central Brazil.
SOUTH AFRICA:
Low geopotential above western parts, colder anomalies above southern states but warm above DR Congo region.
ANTARCTICA:
Sectors of geopotential anomalies – where low, here warm and high precipitation and oppositely. Mostly warm anomalies.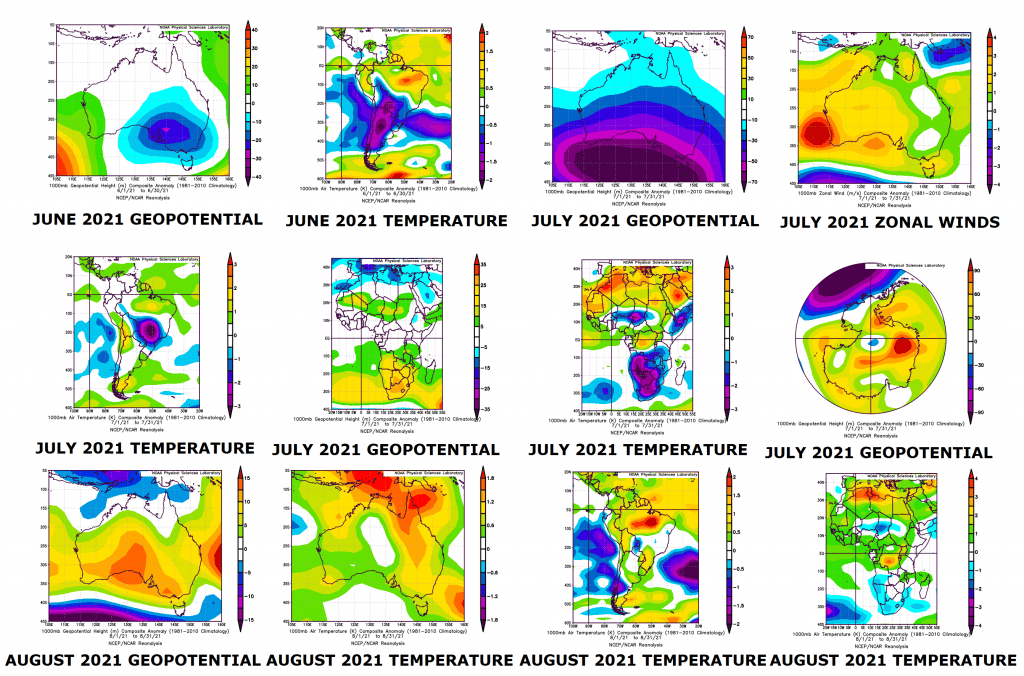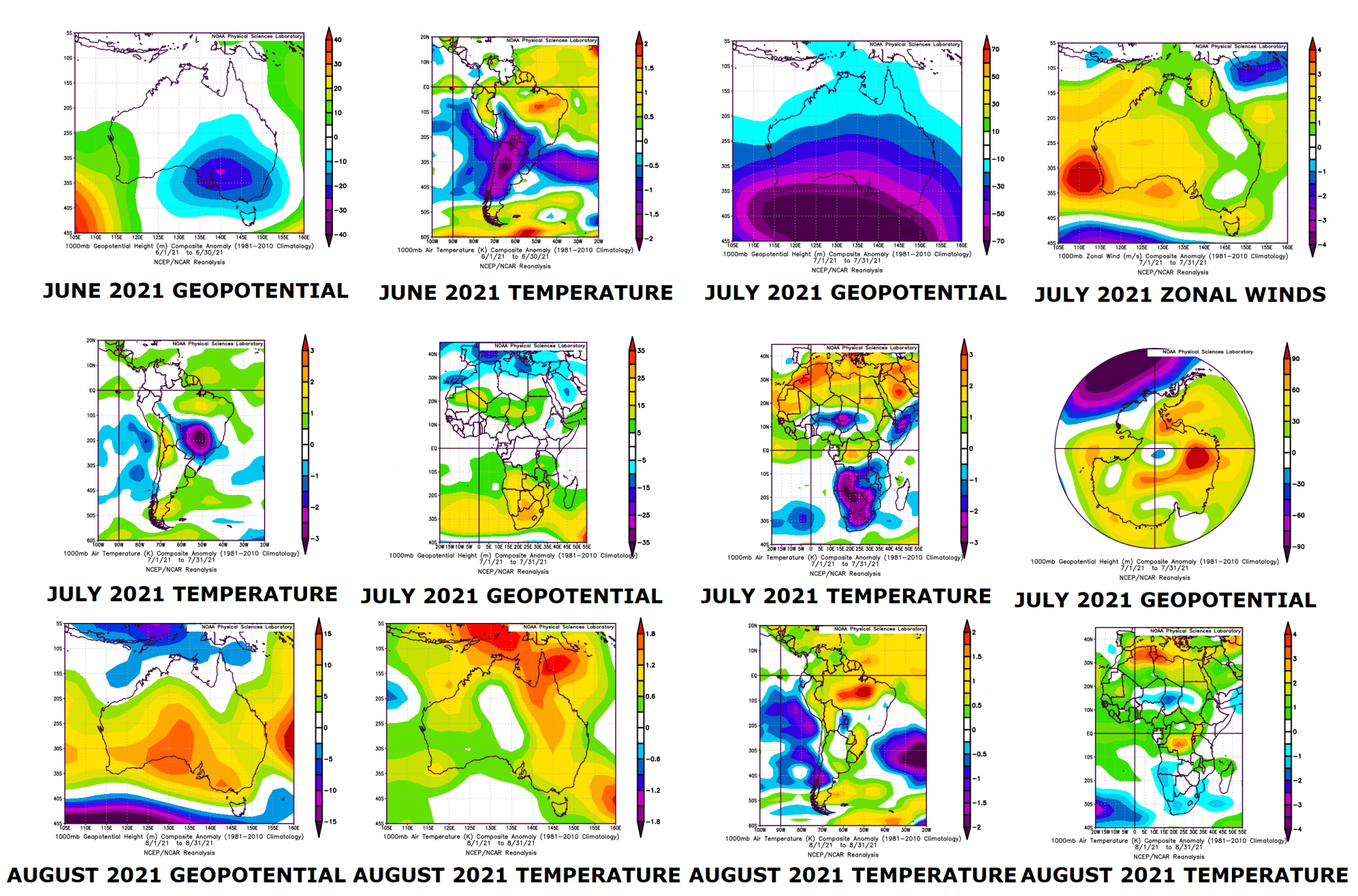 JUNE 2021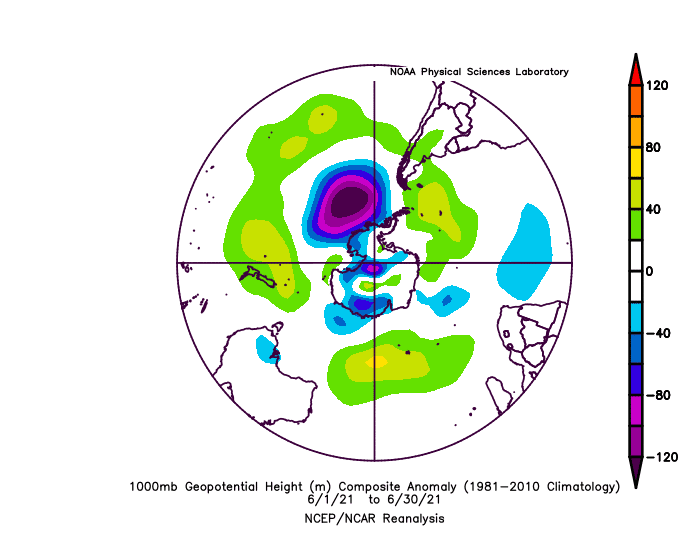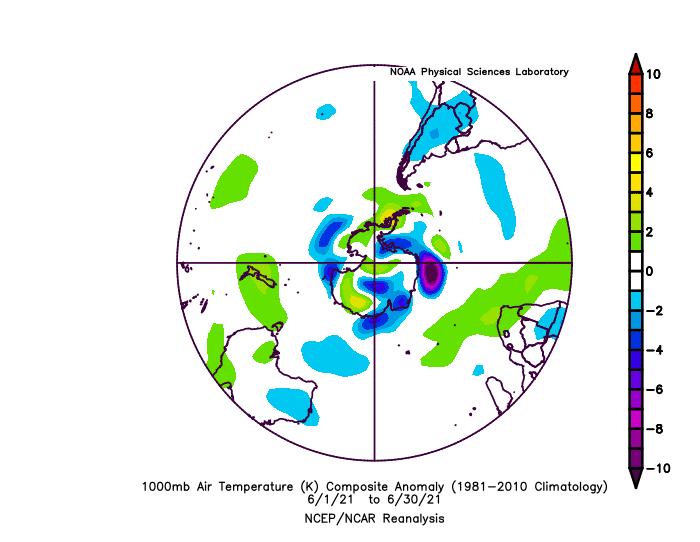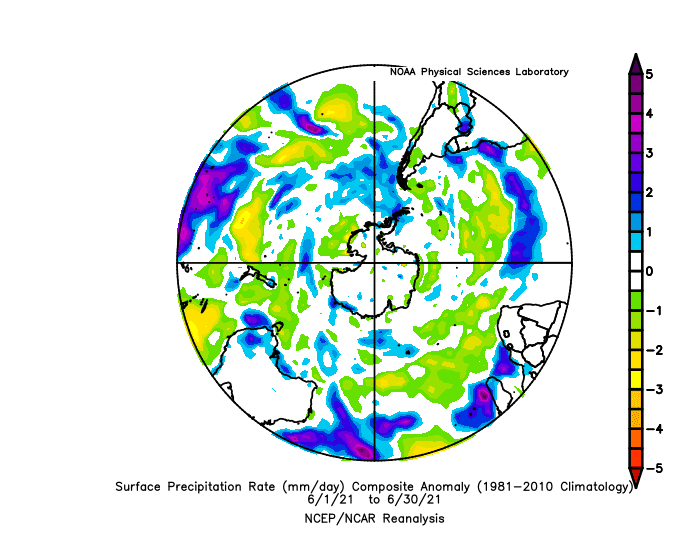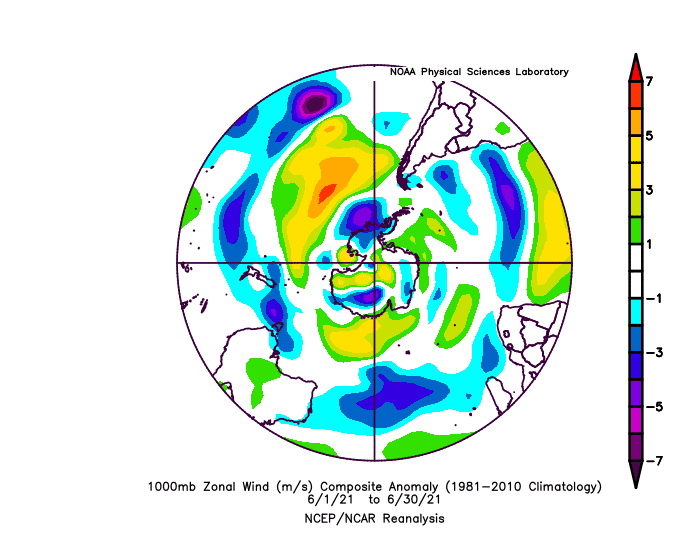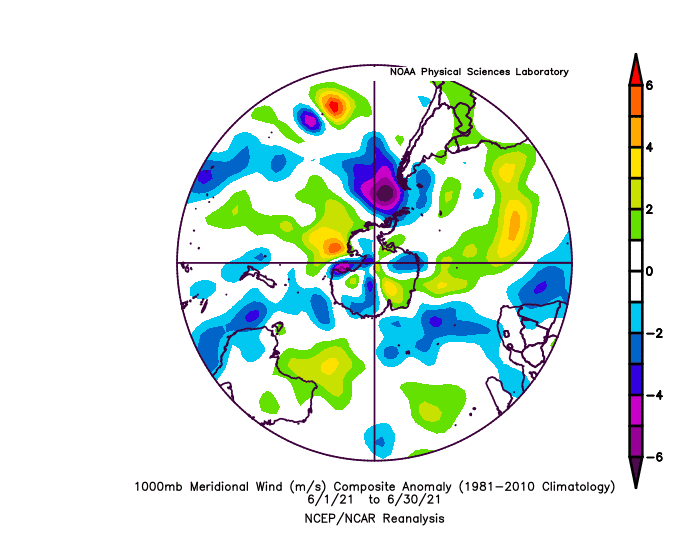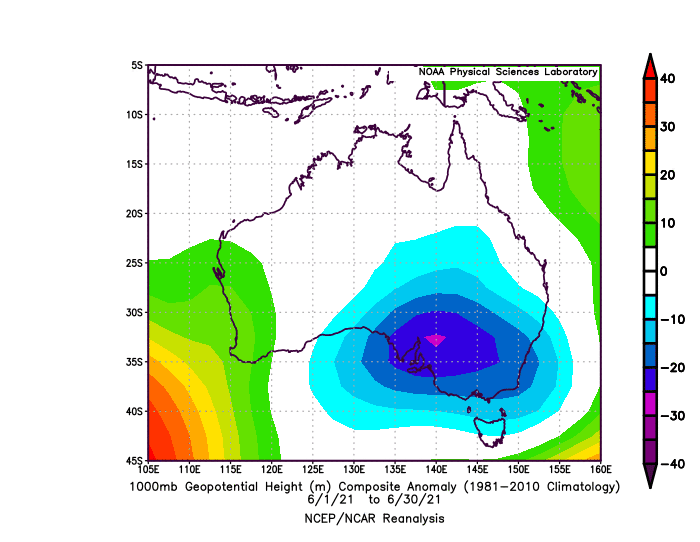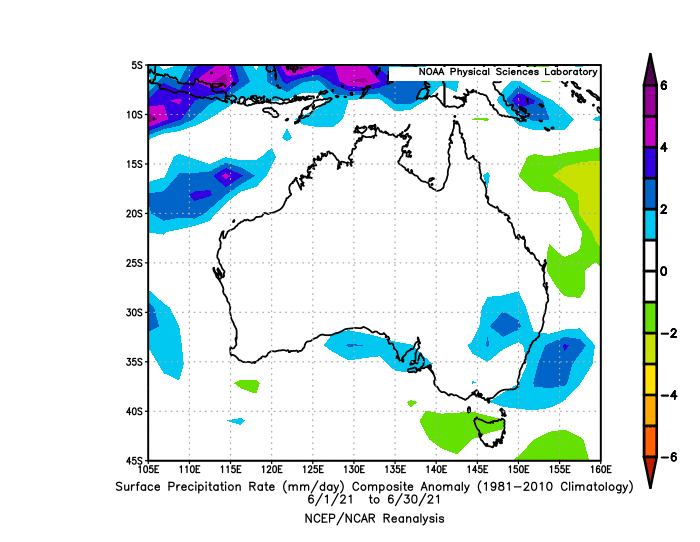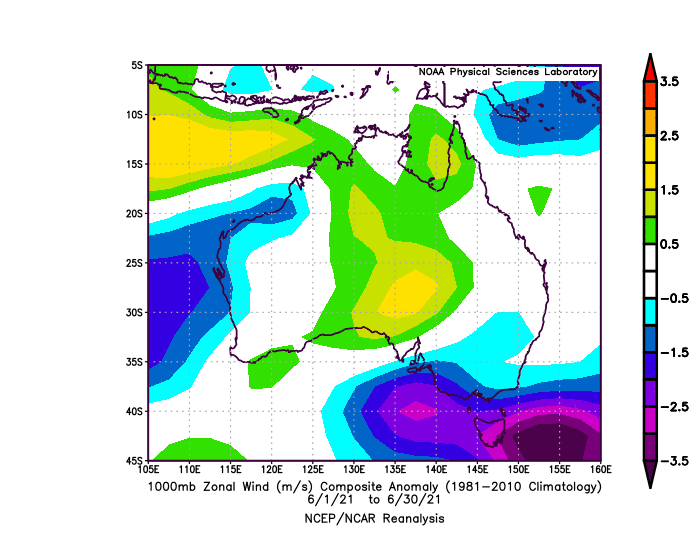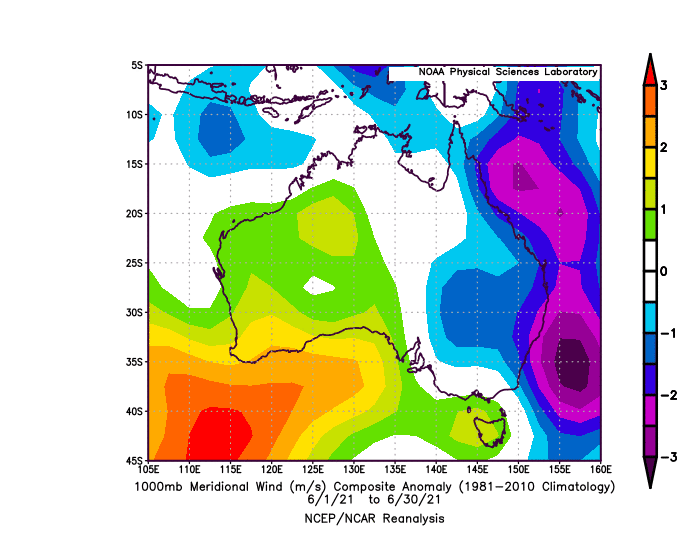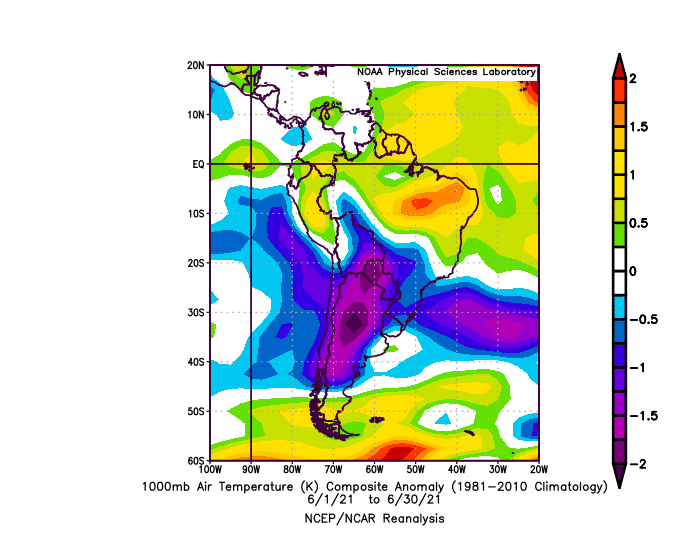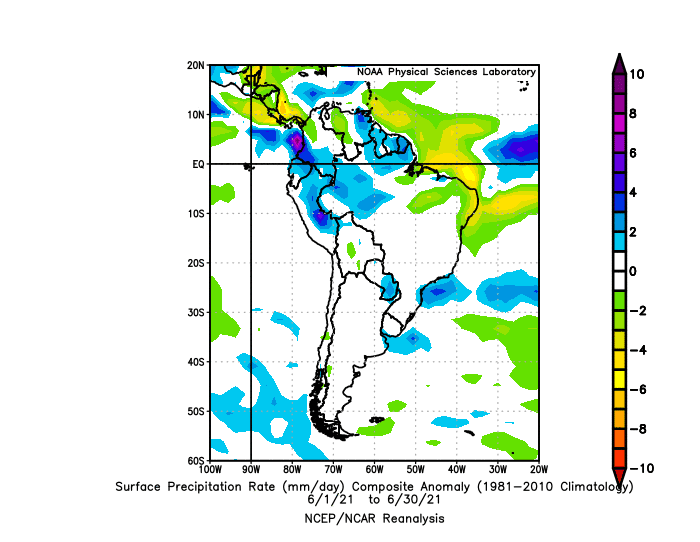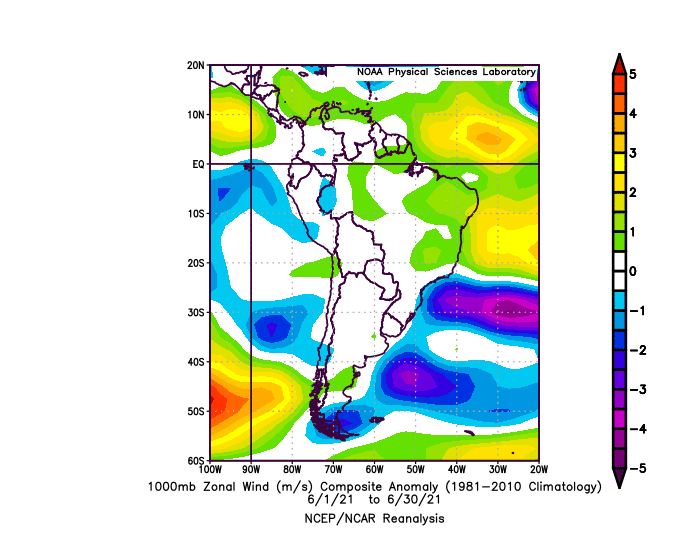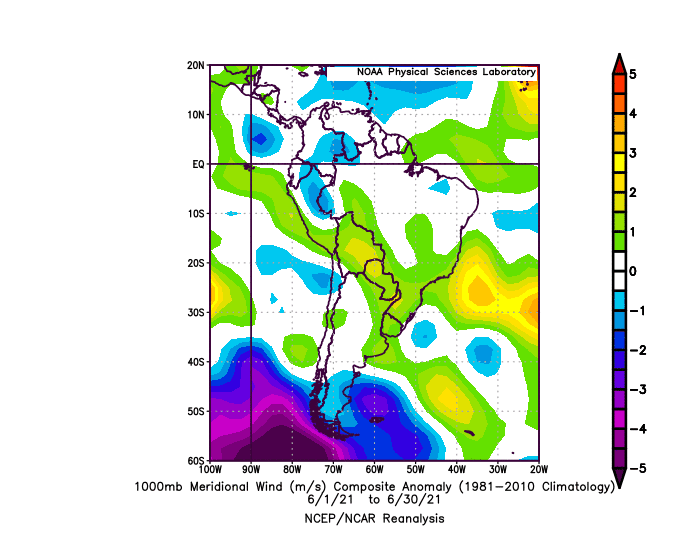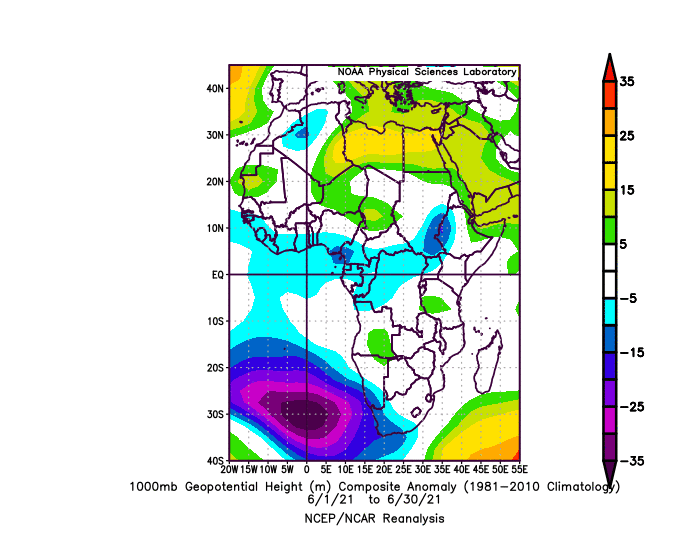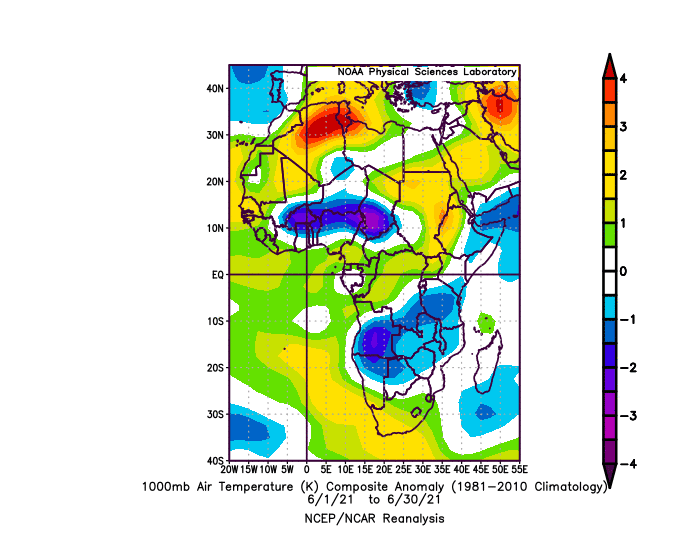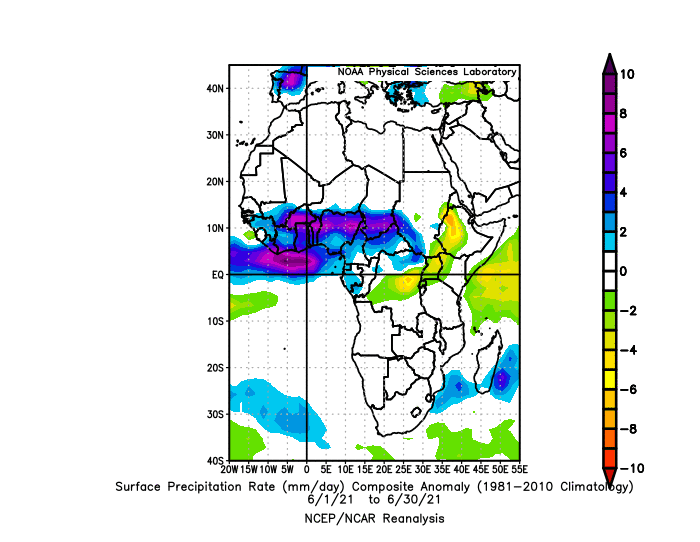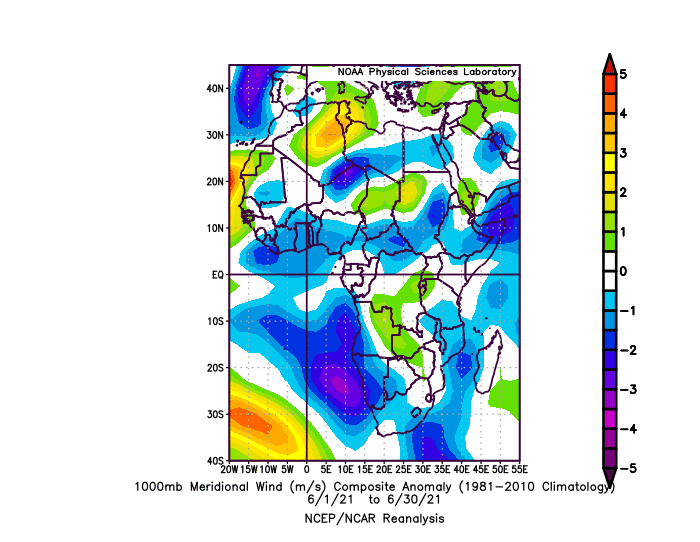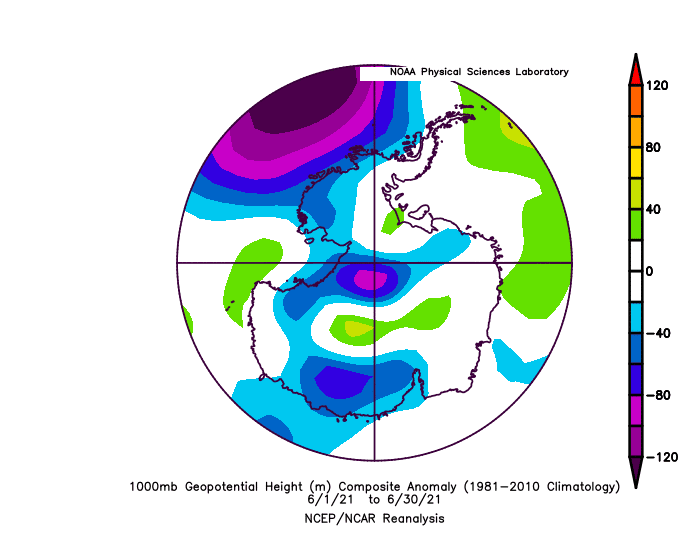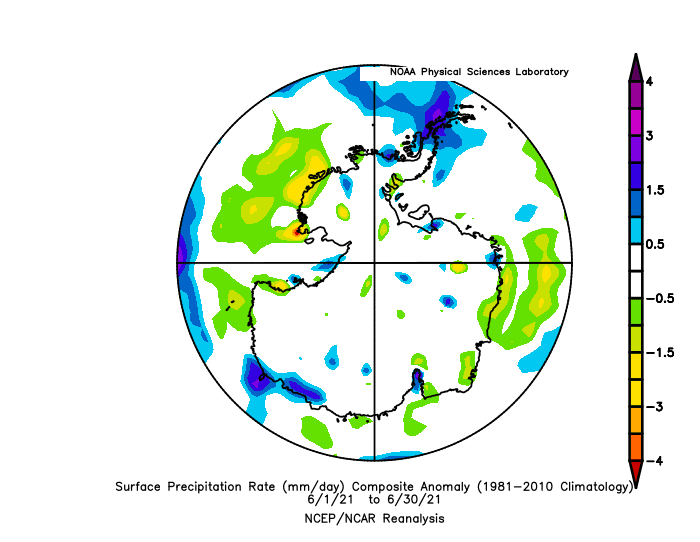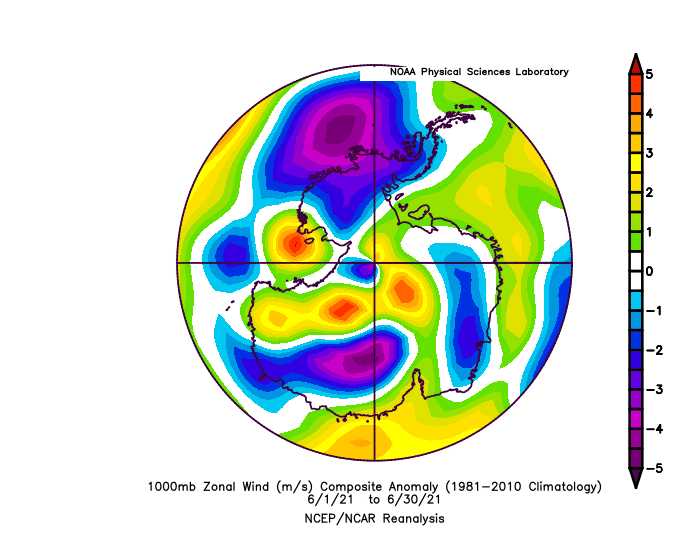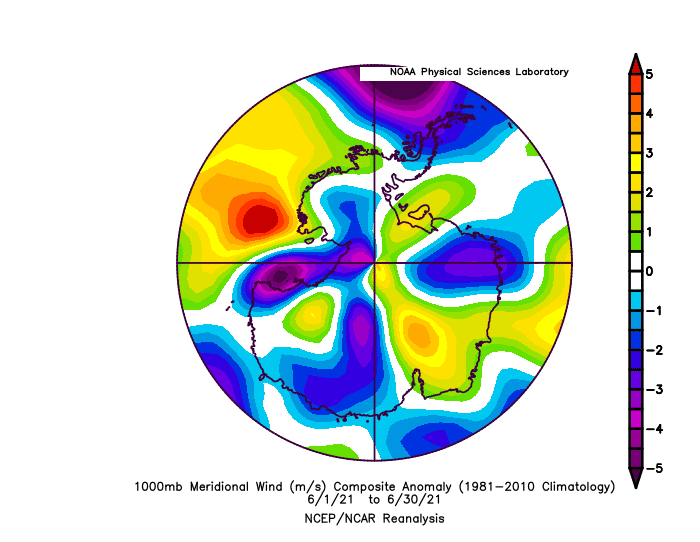 JULY 2021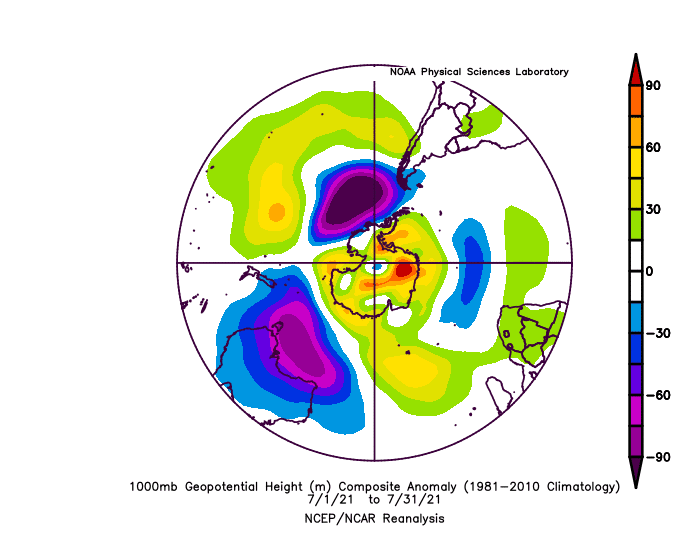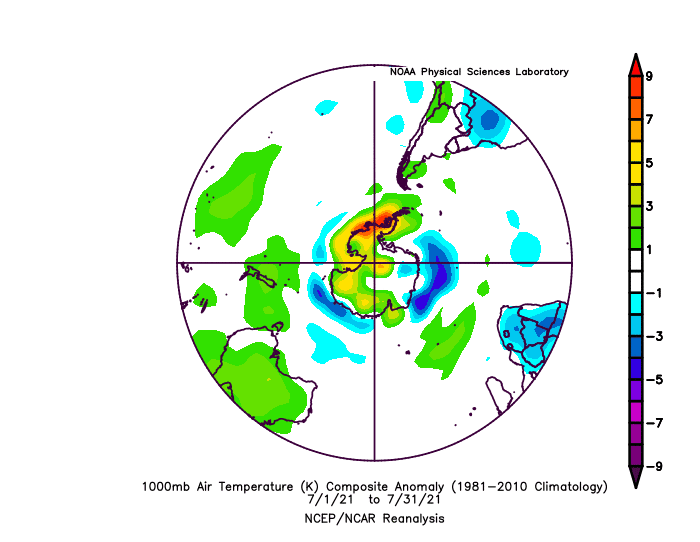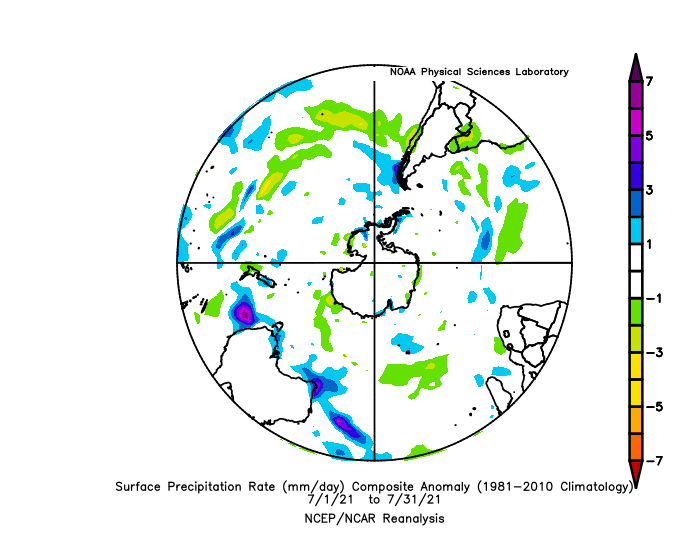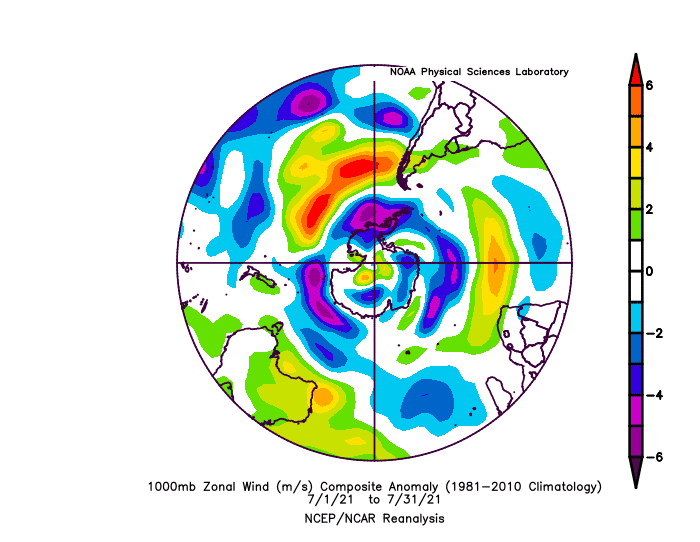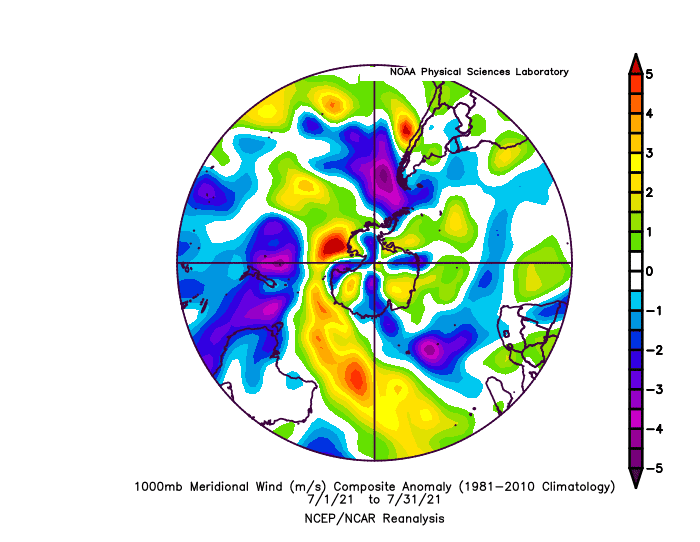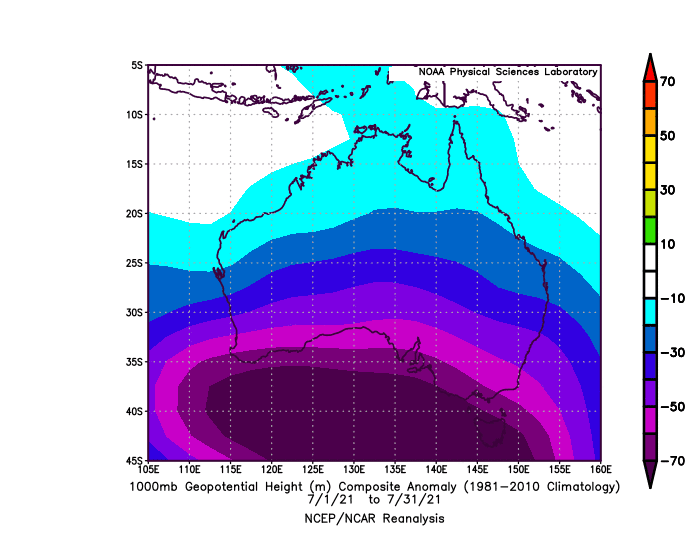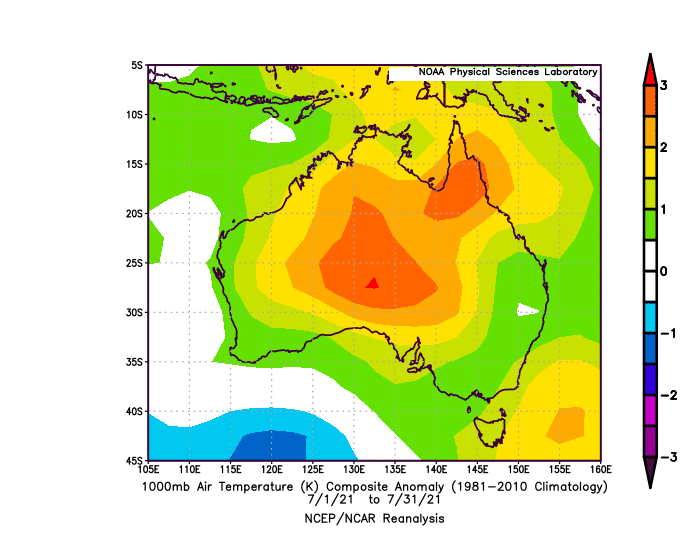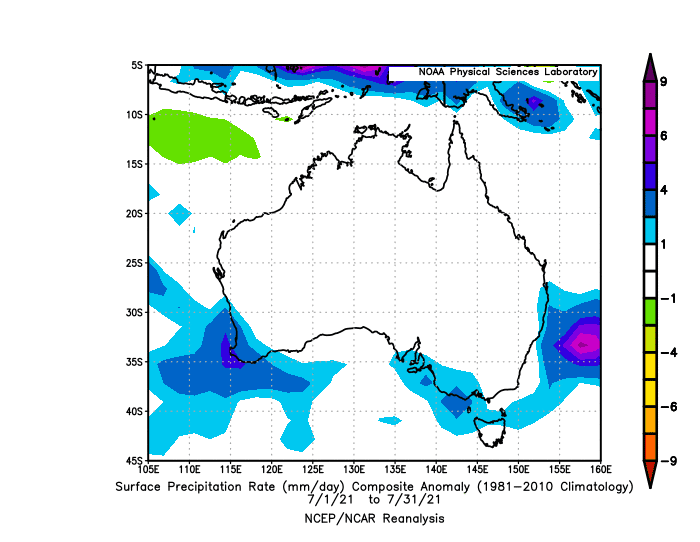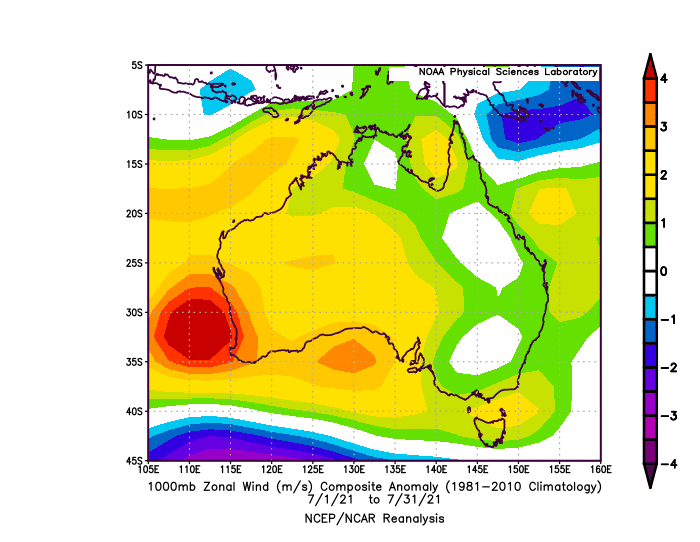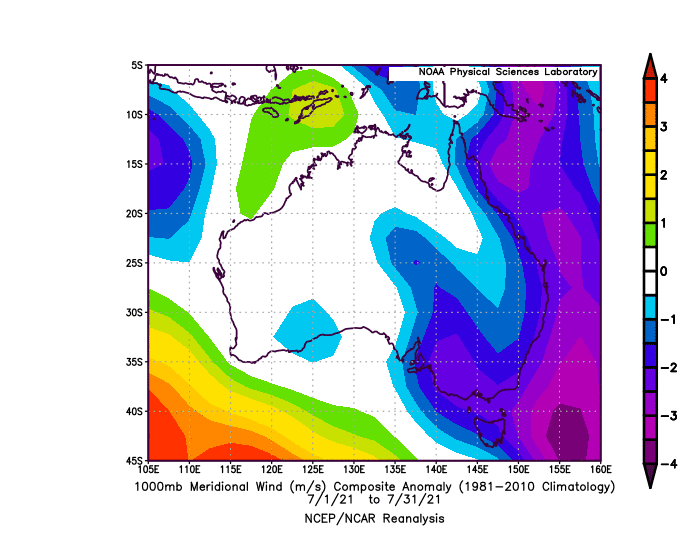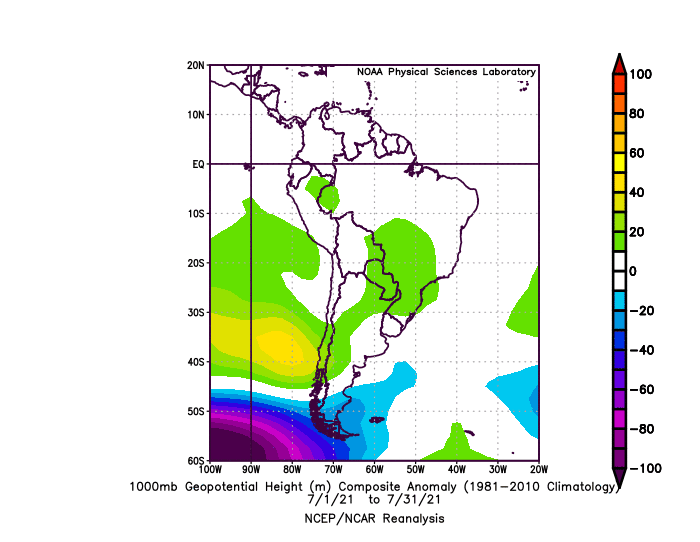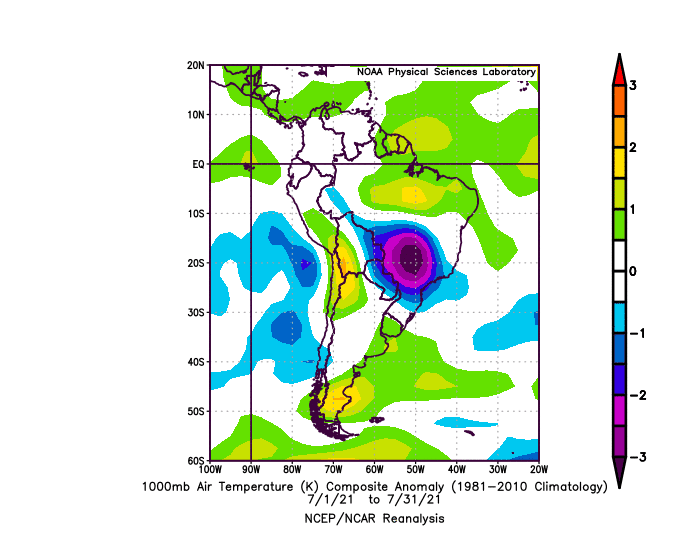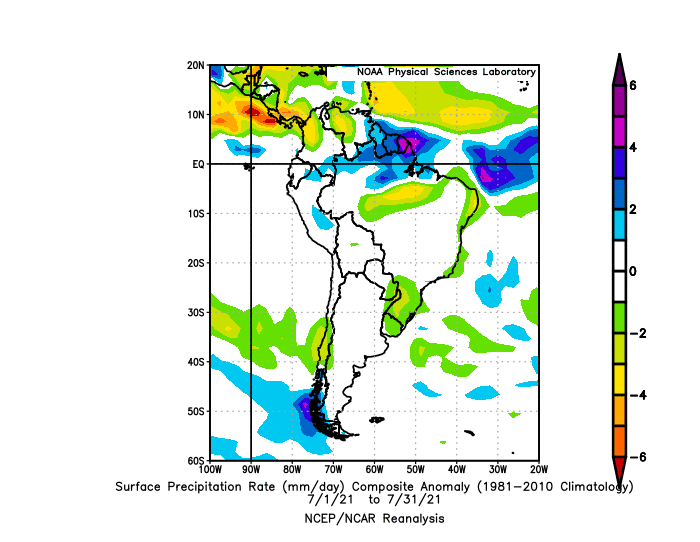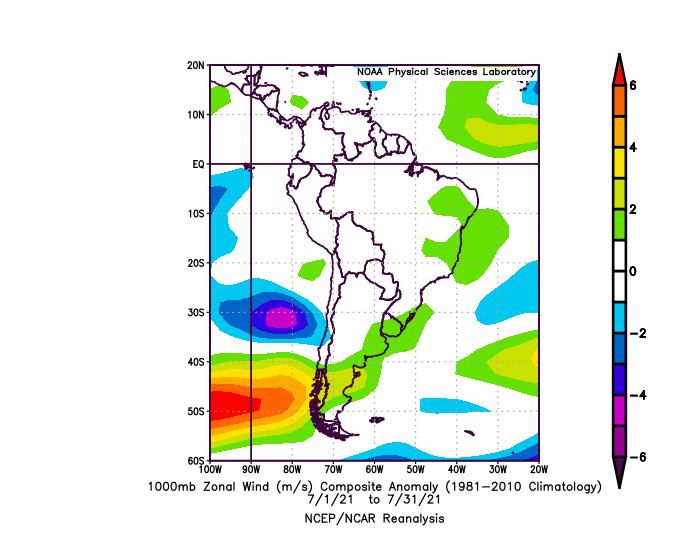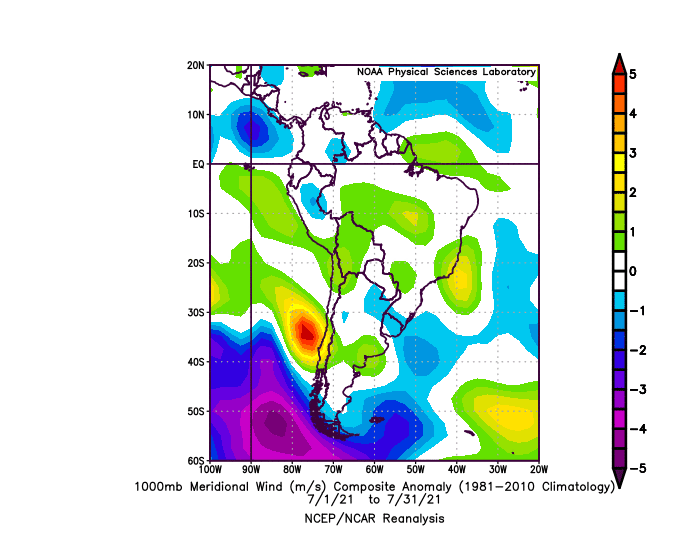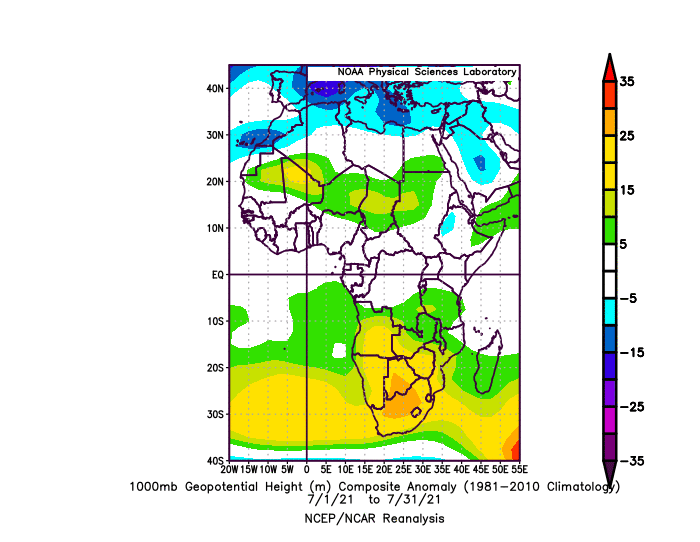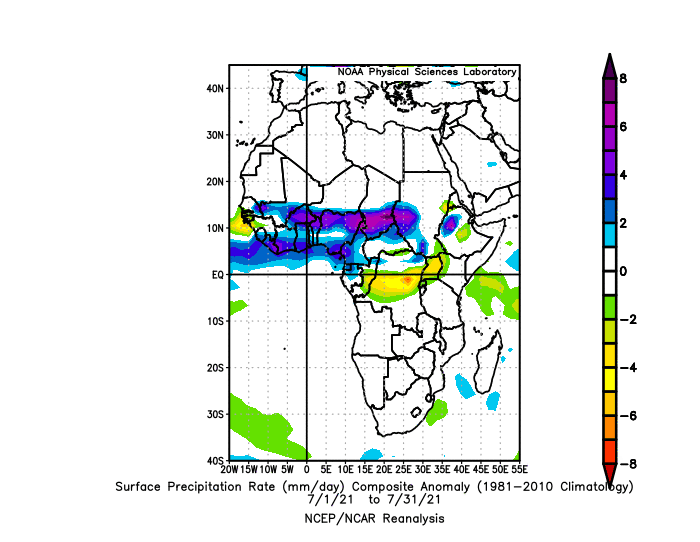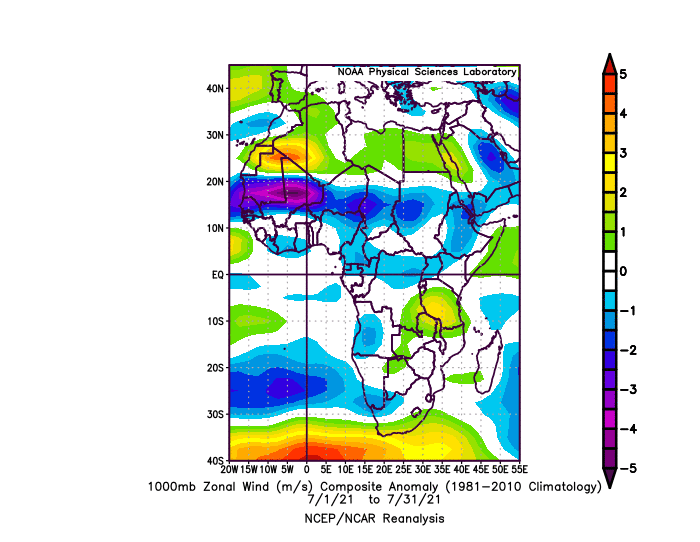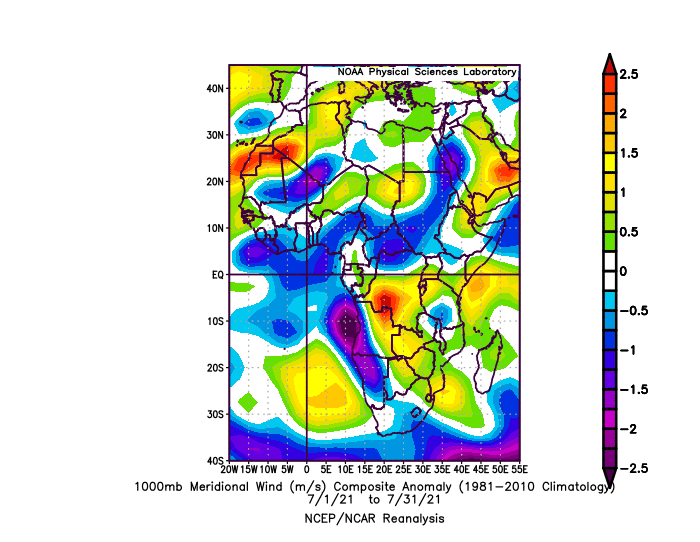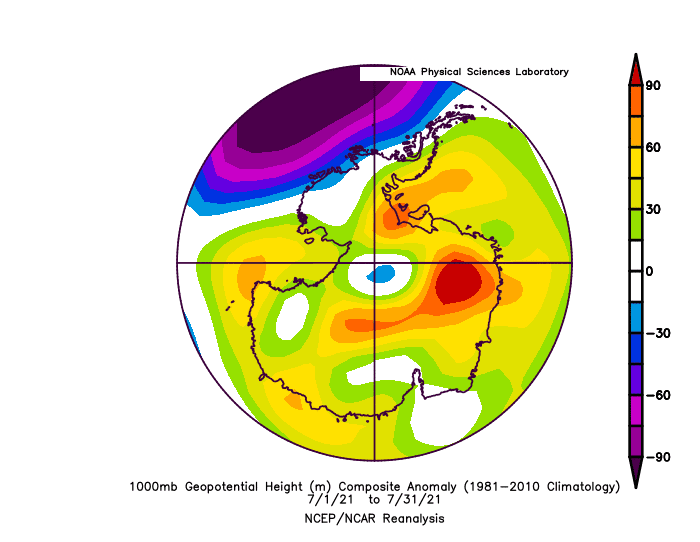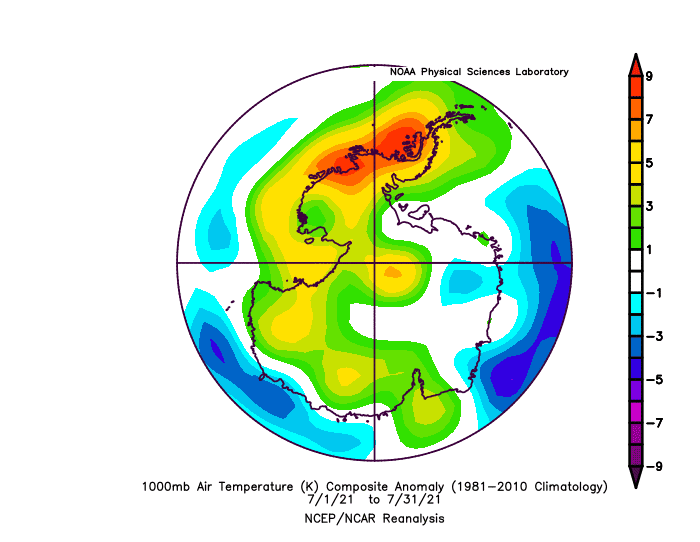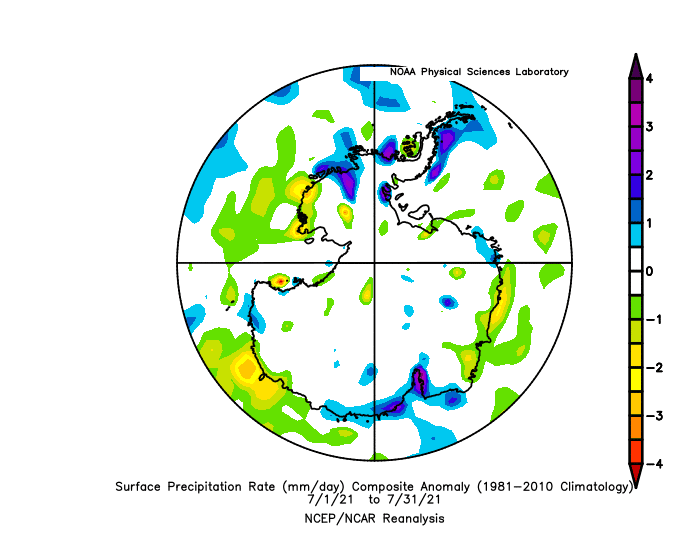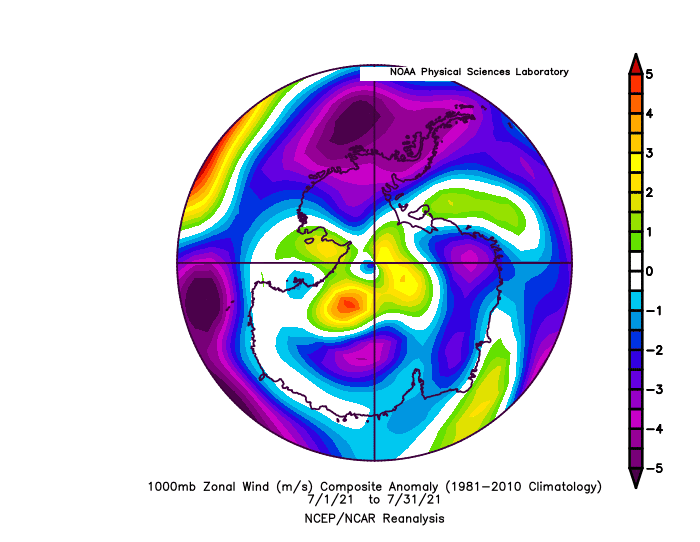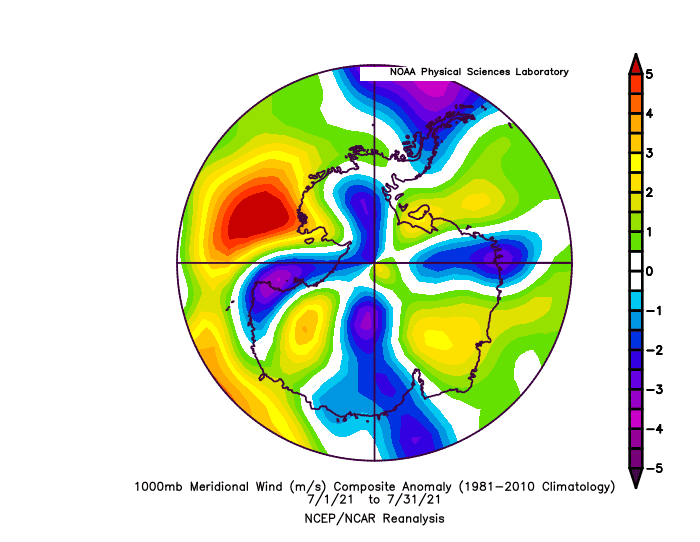 AUGUST 2021