Egypt +42,9°C, Israel +42,3°C, Turkey +38,5°C, Ukraine +30,4°C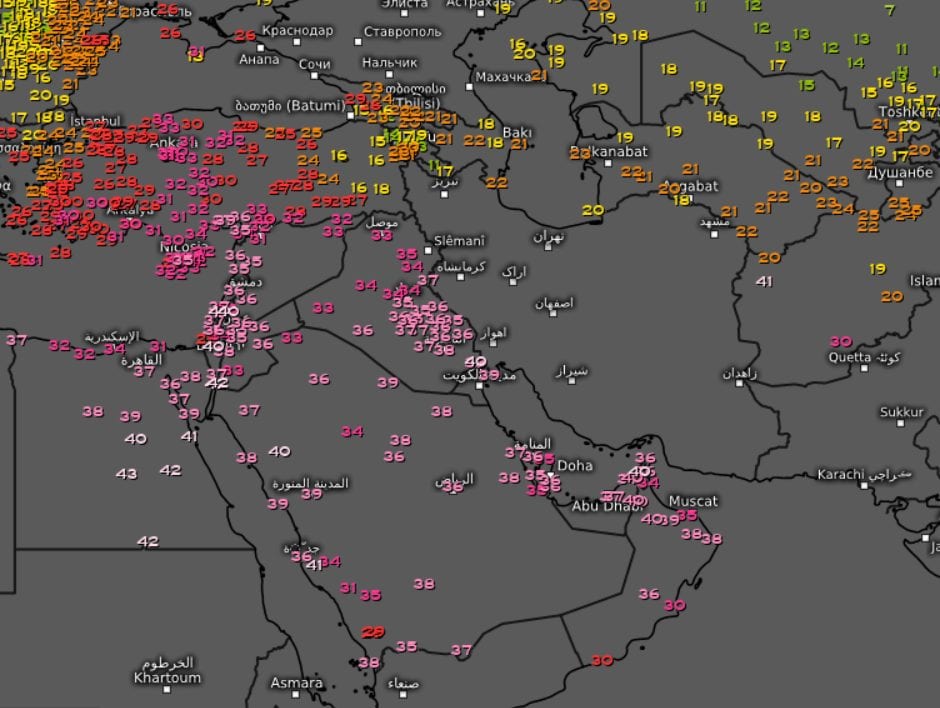 Only a few degrees from absolute October temperature records – it´s thanks to second peak of Atlantic hurricane season and European windstorm season reality of these days in Eastern Mediterranean, Middle East and Northeastern Africa.
Sunny and bright holiday weather is present in Egypt, with Friday´s, 9. October, maximum temperature +42,9°C in Abu Simbel, not far from Aswan.
Extremely hot, only 2°C below all-time October temperature record was on Friday in Israel, too, with maximum temperature in Eilat +42,3°C.
Temperatures of up to +38,5°C hit on Thursday, 8. October, Adana, Turkey, while European Turkey, Ankara region and northeastern and eastern Turkey hit cold front linked with windstorm Alex, which has brought cooldown, storms and wind.
Updated maximum temperature from Wednesday in Ukraine for Simferopol is tropical +30,4°C – it is only 2,9°C below all-time October maximum temperature record.
Arafat in Saudi Arabia has reported +42,0°C on Friday.
Heatwave and holiday weather will be continue in region until 20. October 2020, with next near-record temperatures, regionally long-term temperature records should be overcame.
While a big part of Mediterranean is these days not good for holidays and vacations (and next possible medicane / Mediterranean storm is thanks to AO- and NAO- expected: /https://mkweather.com/2020/10/08/red-warnings-before-possible-medicane-for-italy-greece-tunisia-and-balkan-on-monday-11-october-2020/), for late vacations are Egypt, Cyprus, Lebanon or Israel suitable during next decade. Very hot will be too in some parts of Turkey and few days in Greece, too.
Infographics: maximum Friday´s temperatures, average relative humidity over the region and 24-hour precipitation amounts above Balkan /meteologix.com: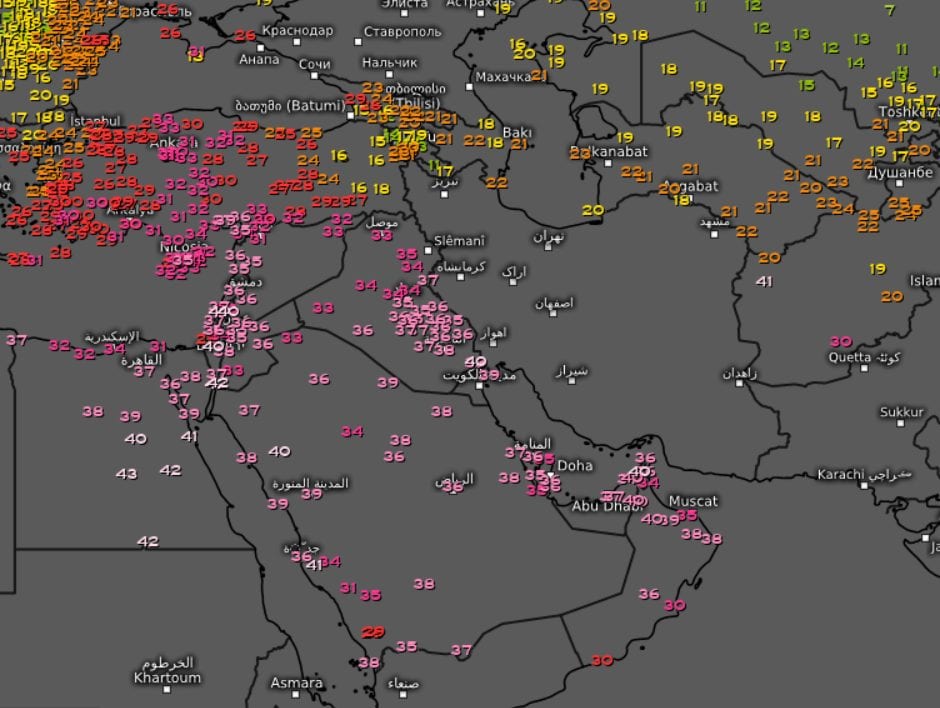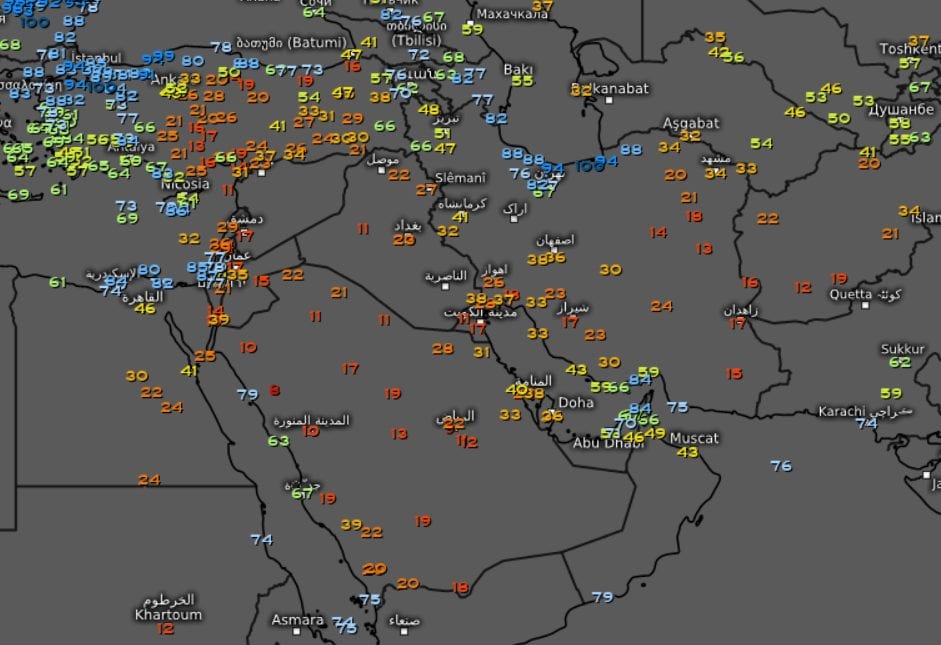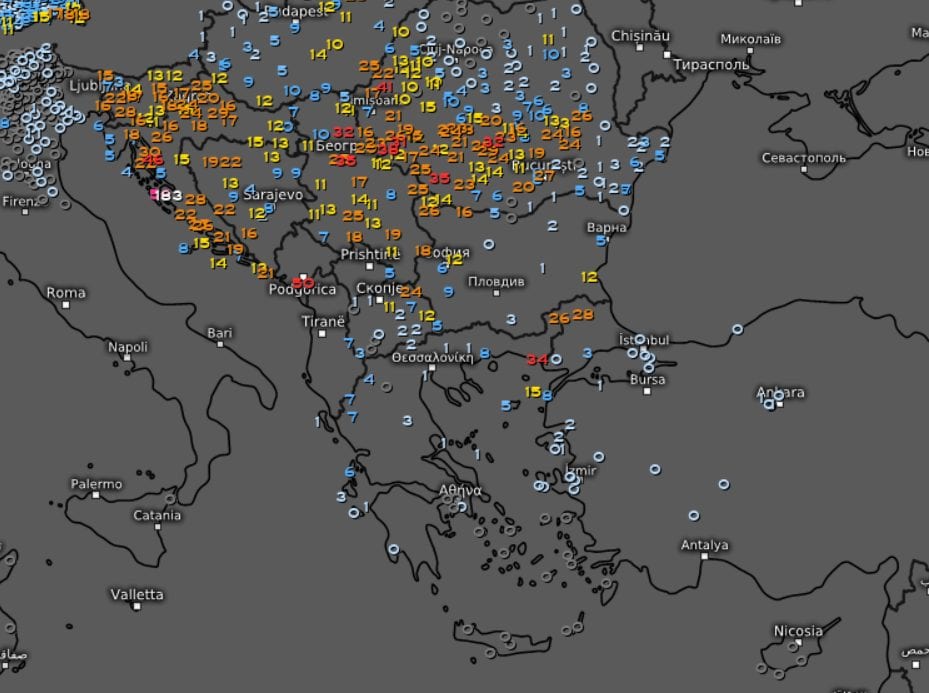 Read more: