ESRL composites for December 2021 – World (Asia, Australia, South America, Africa)
After ESRL composites for December 2021 in Europe and the USA (North America) /https://mkweather.com/esrl-composites-for-december-2021-in-europe/; https://mkweather.com/esrl-composites-for-december-2021-in-the-usa-north-america//, we were outputted composites for all December 2021 for the other 5 continents, too.
ASIA: In Asia, cold temperature anomalies were observed in Siberia, India, and the border of India, China, and Pakistan, while warm anomalies were reported from the central third of Asia (mainly Iran, Central Asia, Mongolia, China). Above SE Asia, furthermore very stormy La Nina, wet MJO and negative IOD pattern was bringing heavy rainfall and floods. Geopotential was very high above the Arctic.
AUSTRALIA: Australia experienced hot conditions in northern and central parts, while the south and southeast were very cold, regionally, with positive precipitation anomalies. Geopotential was however in southern Australia higher and in N/NW lower than average.
SOUTH AMERICA: Mostly warm month (cold only in central Chile and SE Brazil coast), with heavy rains during the season of rain in central parts and dry and hot anomaly in southern parts. Southern parts showed strong positive geopotential (air pressure) anomaly, too.
AFRICA: Cold December in Libya, Niger, and Nigeria, such as South Africa, Namibia, and W Botswana, while very hot from Sudan to Mozambique in eastern parts of the continent, such as in Congo region and the western Sahel. Extreme drought in parts of East Africa, mainly Kenya, while stormy month in South Africa and Botswana, such as Gabon and Congo-Brazaville. Southern Nigeria drier. Low geopotential anomalies above Egypt, Libya, Chad, Niger, Mali, Mauritania, Senegal, E South Africa, and S Namibia, high geopotential anomaly above Morocco, northern Algeria, Mozambique, Tanzania, Zimbabwe, Zambia.
ANTARCTICA: Mostly warm month, cold in Antarctic Peninsula only, east and south with above-average precipitation, west drier, all continent under very strong low geopotential anomaly.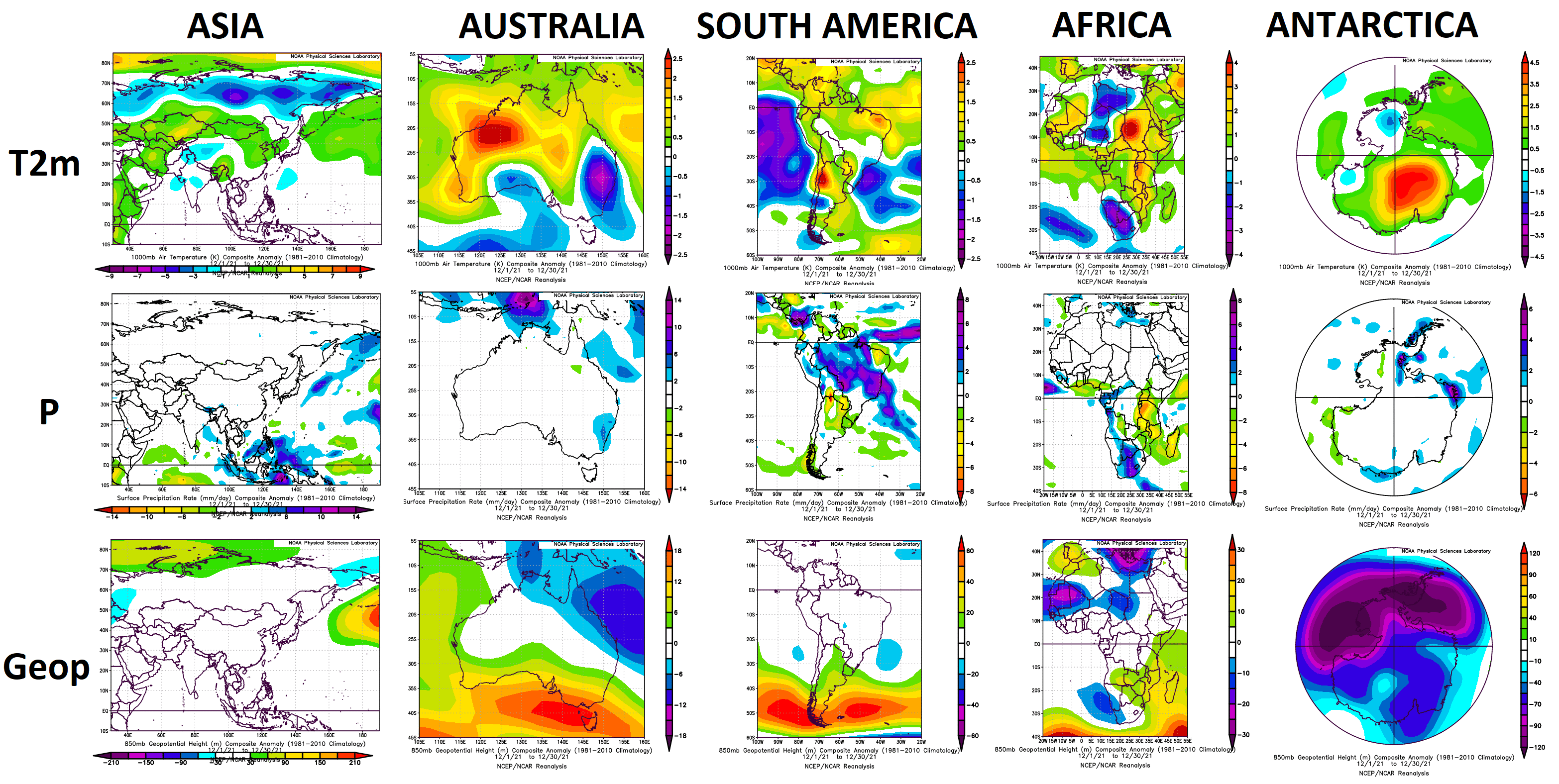 Source: https://psl.noaa.gov/data/composites/day/
Asia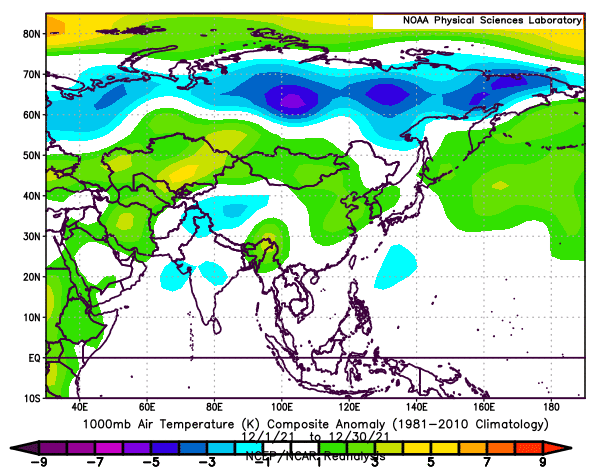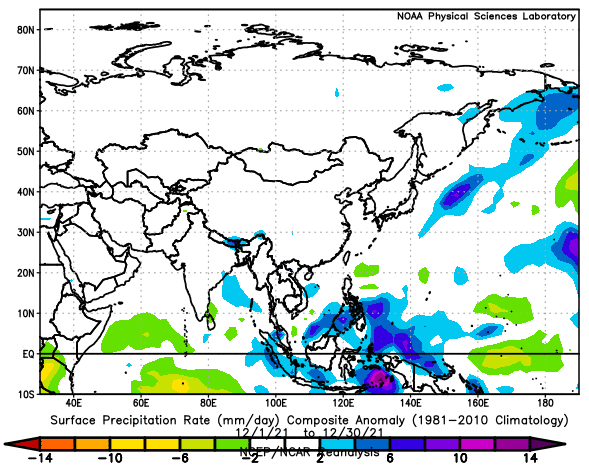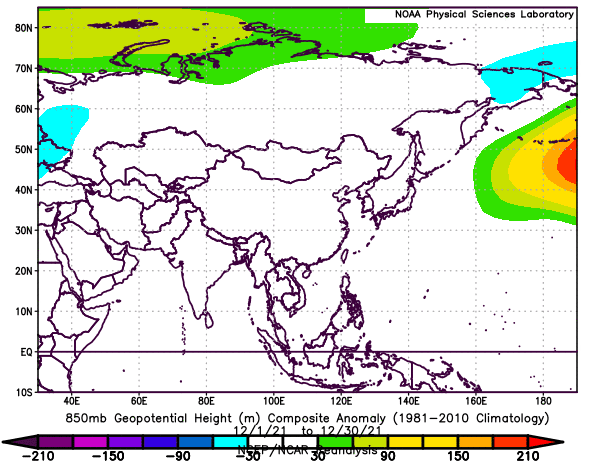 Australia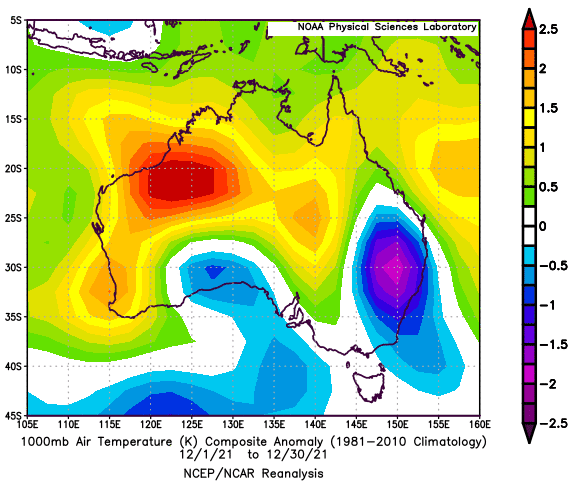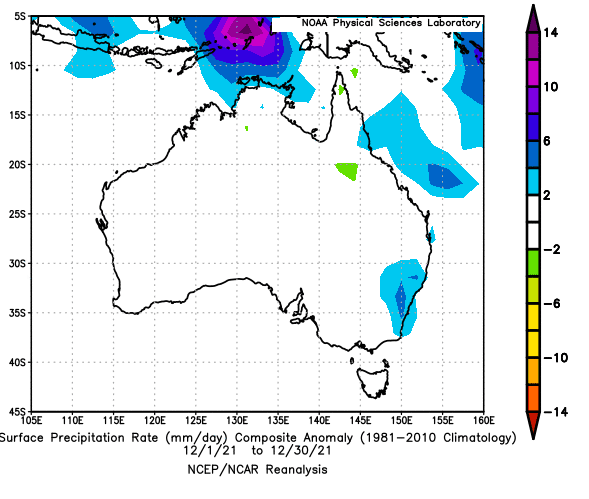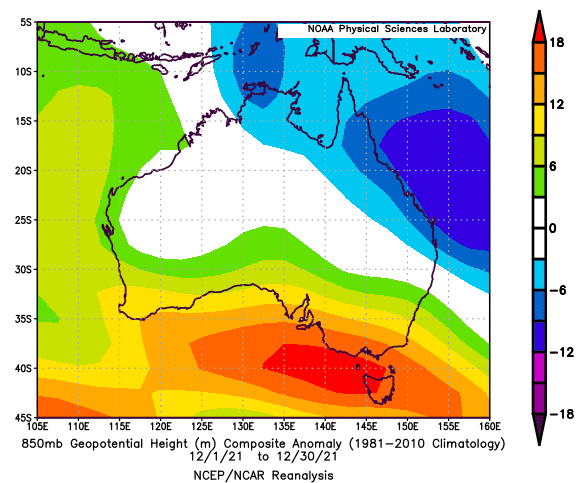 South America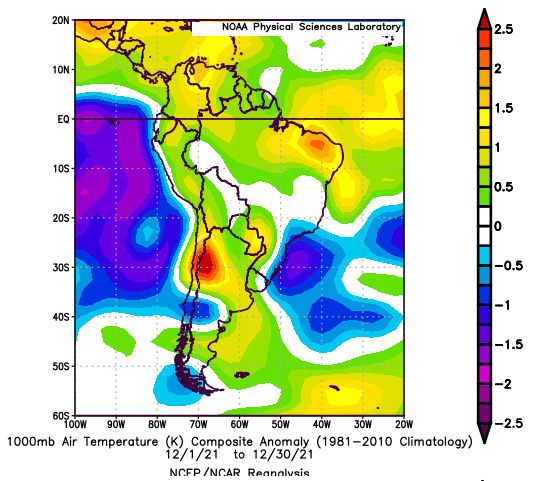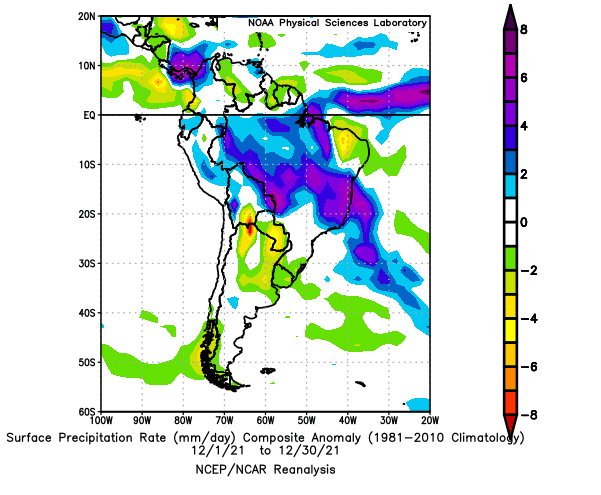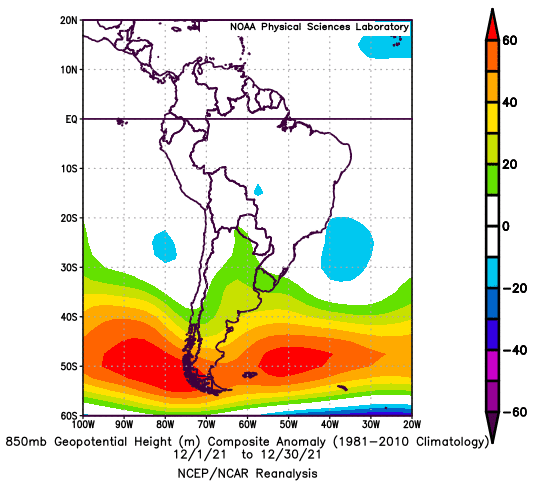 Africa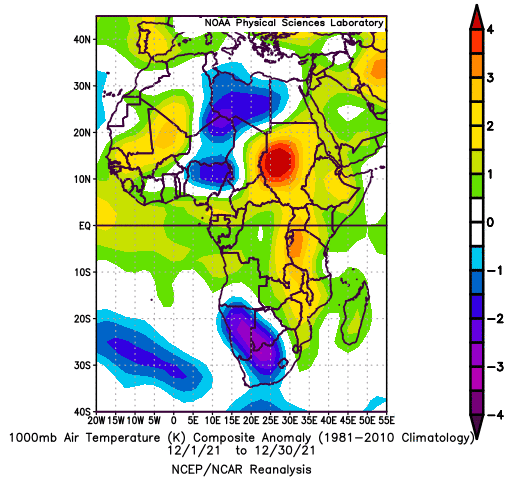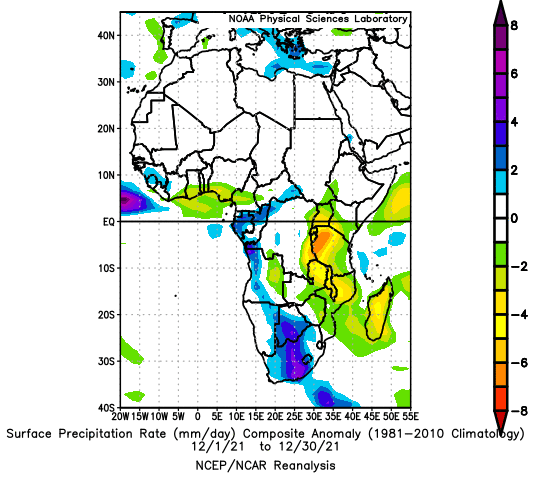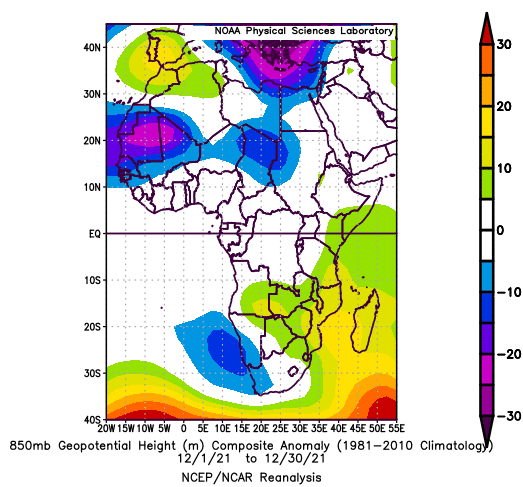 Antarctica