Forecasts linked with tropical storm Eta haven´t changed a lot and Eta, after its disastrous impact in Central America /https://mkweather.com/2020/11/04/hurricane-eta-aims-towards-florida-with-possibility-250-500-mm-10-20-inches-of-rainfall-videos// is shifting above Cuba and Florida.
Below materials from forecast tools we have chosen the next powerful videos of effects of Eta, mainly in Honduras and Nicaragua, where the second strongest November hurricane in history hit in strength of Category 4 early this week.
System will shift above Cuba until the end of current workweek and at the weekend and early next week it will be bothered Florida and some impact is possible too in Georgia, South Carolina, Alabama, Mississippi or even Louisiana.
According to some forecasts, still should fall 10-15 inches rarely in parts of Florida, next forecast are more temperate, but with regional floods in southern Florida it is needed to count.
MJO (Madden Julian Oscillation) forecast hasn´t been changed a lot, with favorable conditions to hurricane or tropical storms development in the region until 15. November (minimally next 10 days), then MJO will shift from its wet to dry phase and tropical dynamics will be weakened.
Infographics: tropicaltidbits.com, NOAA: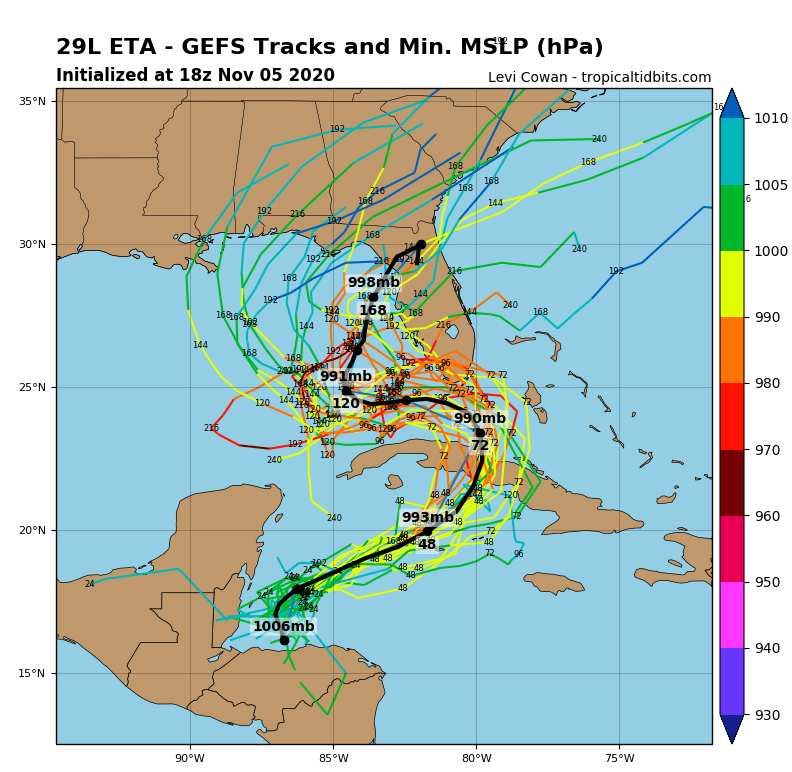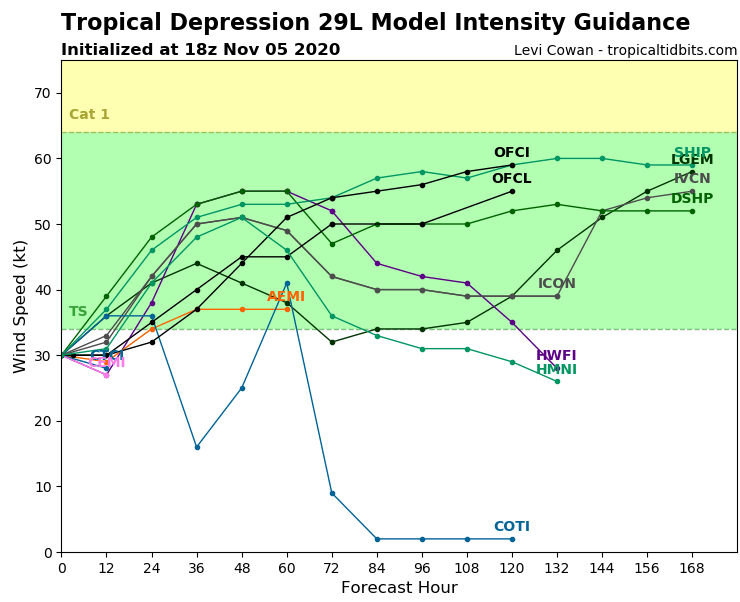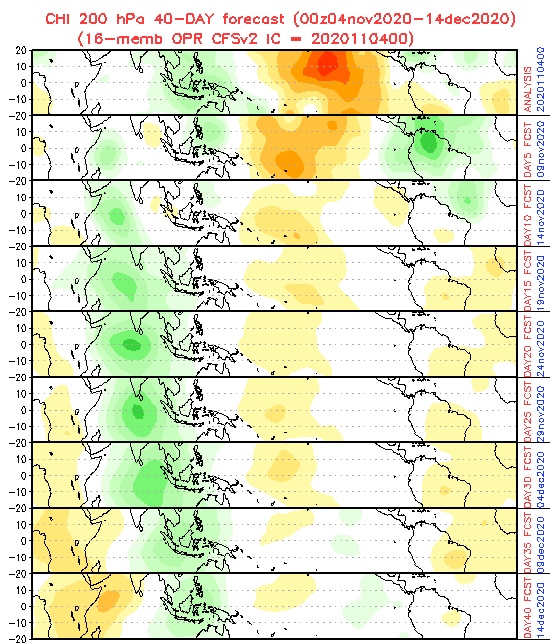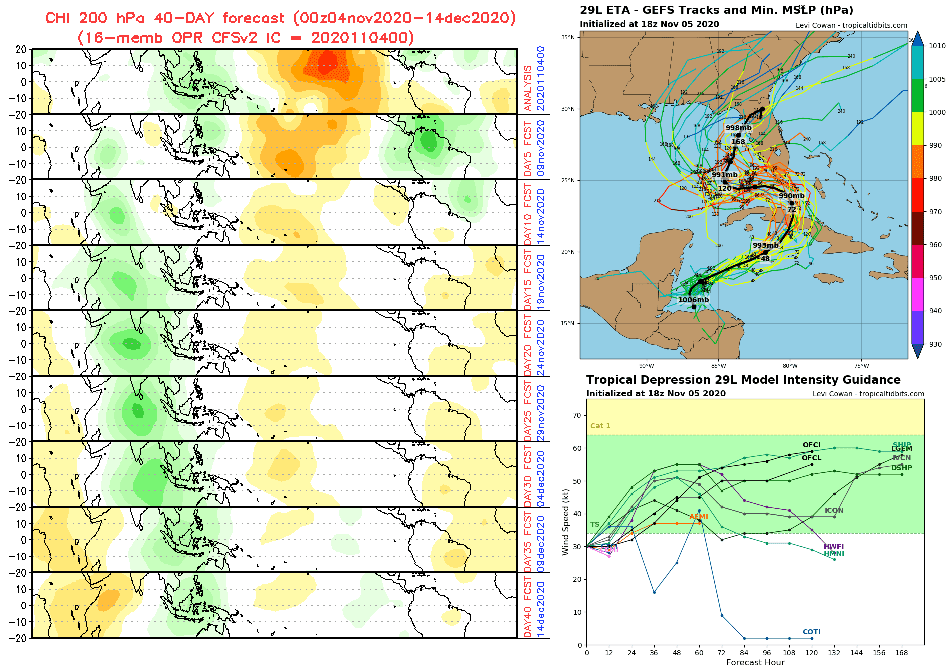 (Visited 51 times, 1 visits today)