Europe: Winter is back, but spring will return, after -21°C in Czechia, +24°C in Central Europe and +33°C in Spain in outlook, windstorms should later appear, too
MK
February 28, 2022
2 min read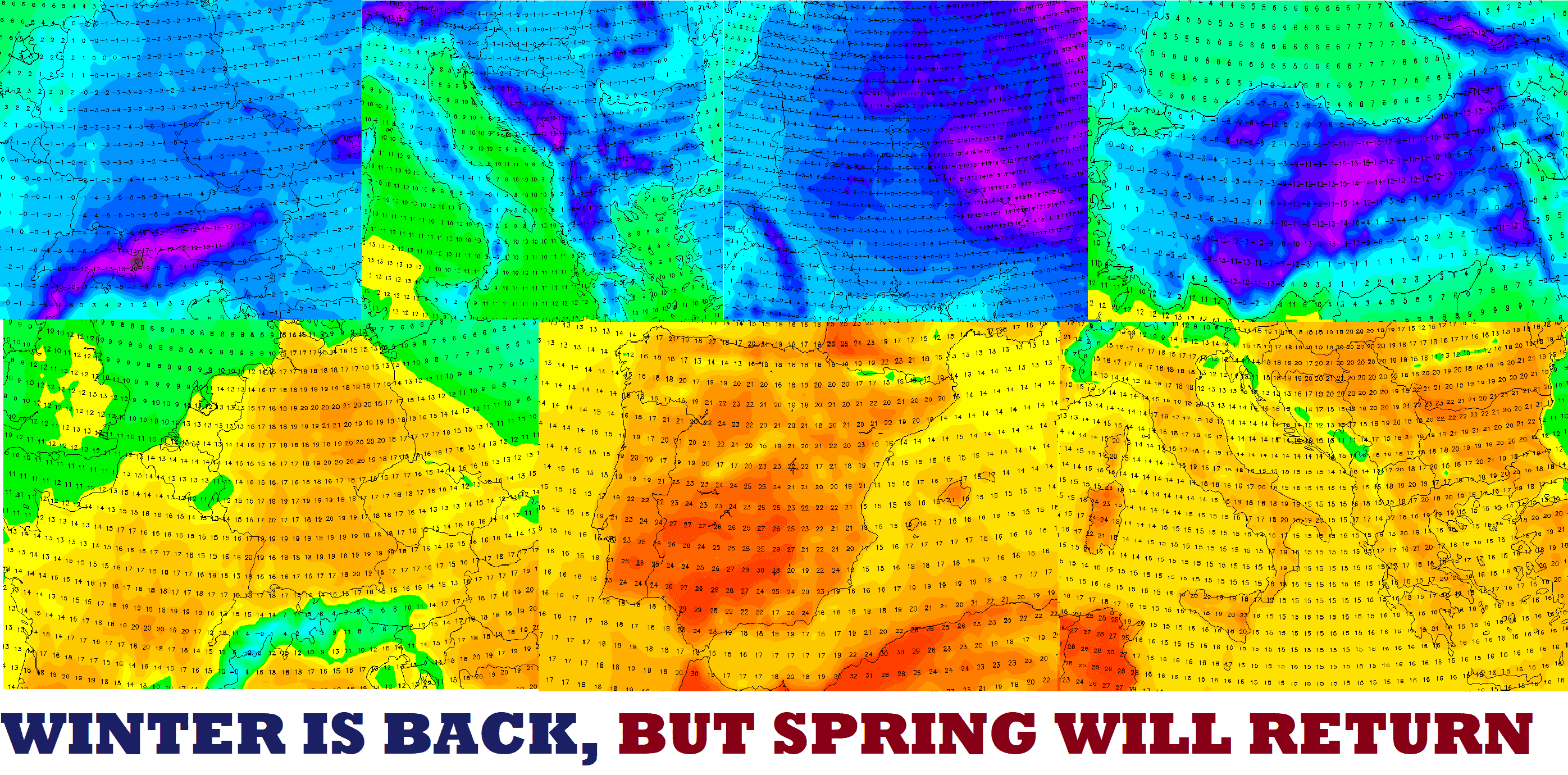 After a long time, in continental Europe appeared temperatures below -20°C in relatively lower areas.
In Rokytská Slať, Czechia (frost valley), on the last February´s day, -21°C was measured.
Frosts and snowing surprised many parts of the continent and 1. March 2022 will be similarly cold, yet.
Colder weather should persist in parts of Europe during all first March decade.
It will be mostly weaker frosts or ground frosts in lowlands, frosts up to -5°C, maybe -10°C in basins and frost up to -10°C, maybe -15°C, very rarely -20°C in valleys.
Very, gradually extremely warm spring is forecast to return to Europe already after 10. March 2022, with temperatures according to current GFS up to +24°C in continental parts.
Spain should surprise with extreme heatwaves up to +33°C between 10.-15. March 2022.
After 10. March however will increase the risk of windstorms from the Bay of Biscay through northern France, the British Islands, the North Sea, Scandinavia, and the Baltic Sea regions, again, according to wxcharts.com forecast tool.
Blocking patterns with unclear conditions will be possible in the 3rd March decade, while the 1st April decade in the last runs of ECMWF Weather Regime forecast has surprised with NAO+, again.
In the next days we will update ECMWF forecasts for Europe and the USA, therefore soon will be available temperature and precipitation outlook almost until the half of April 2022.
Spring 2022 will therefore start with frosts, but the first warm days of the year are already behind the corner, so try to use them wisely.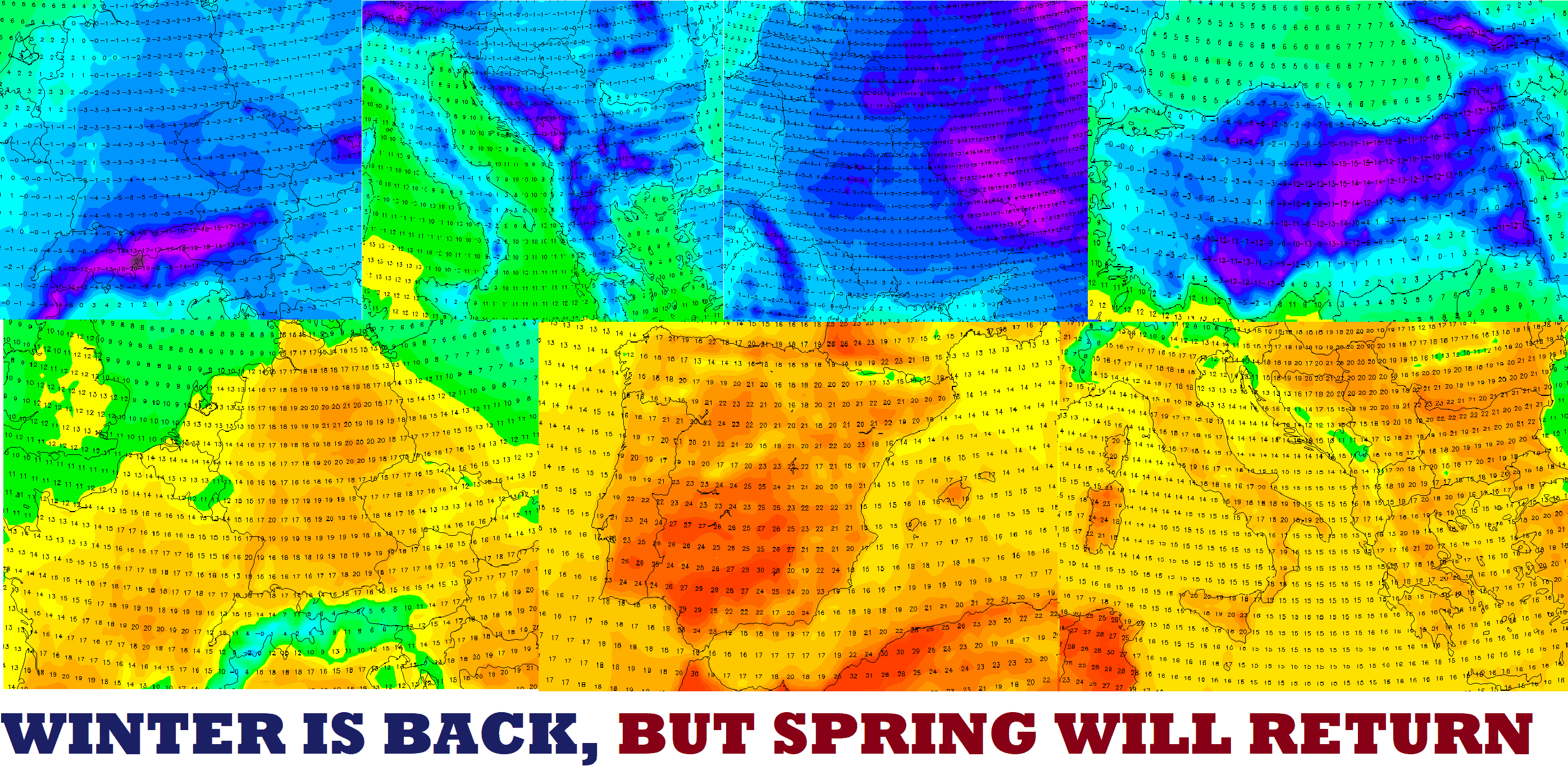 Source: wetterzentrale.de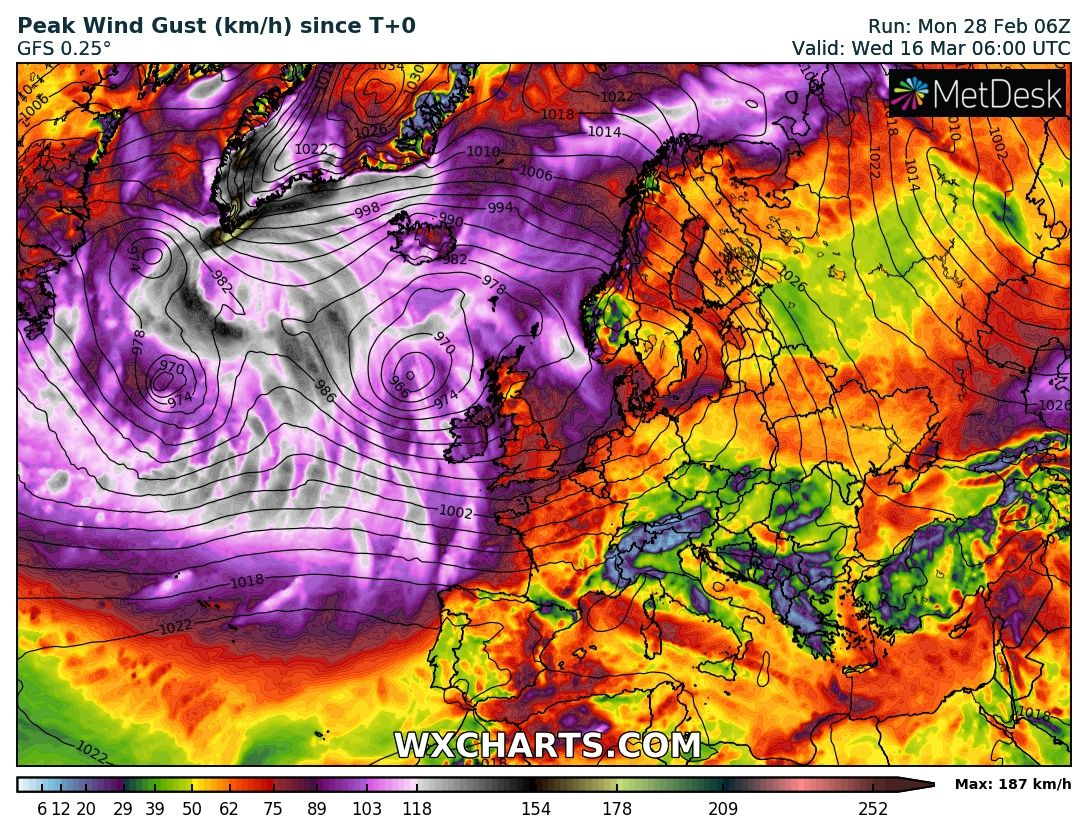 Source: wxcharts.com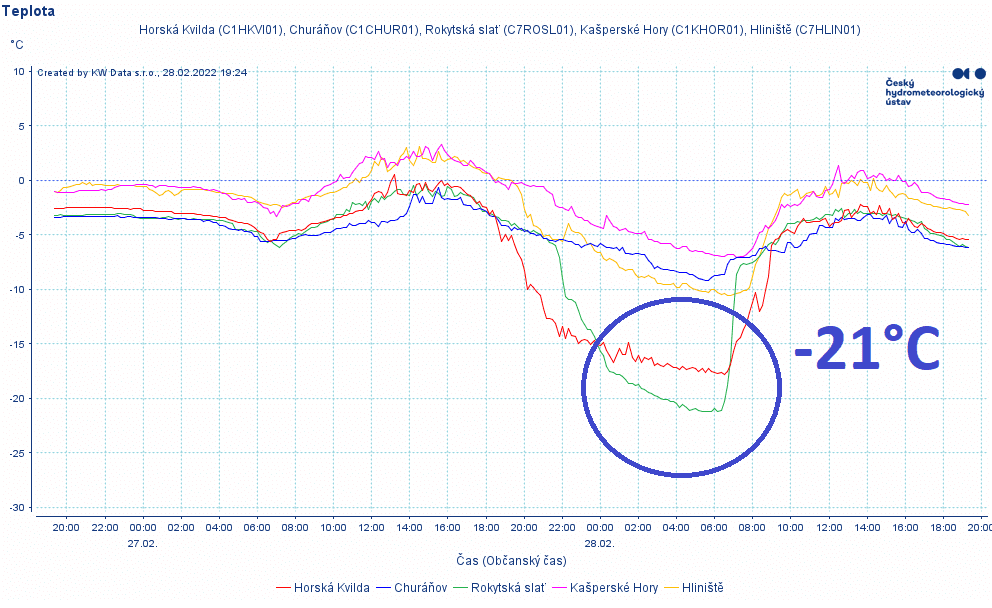 Source: https://www.ifrog.cz/teploty.php?sort=tu#temp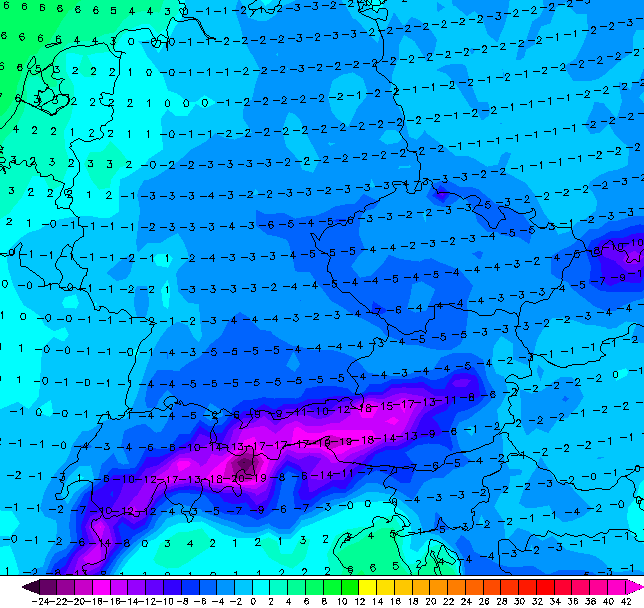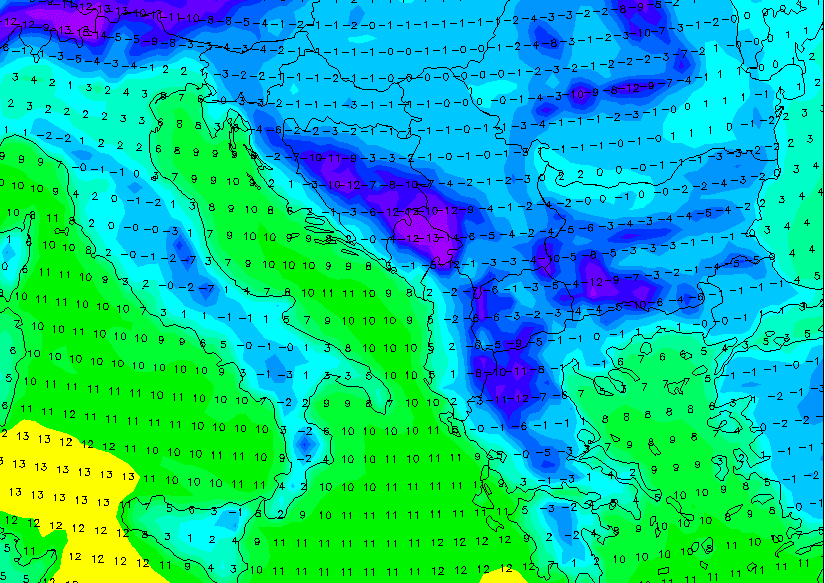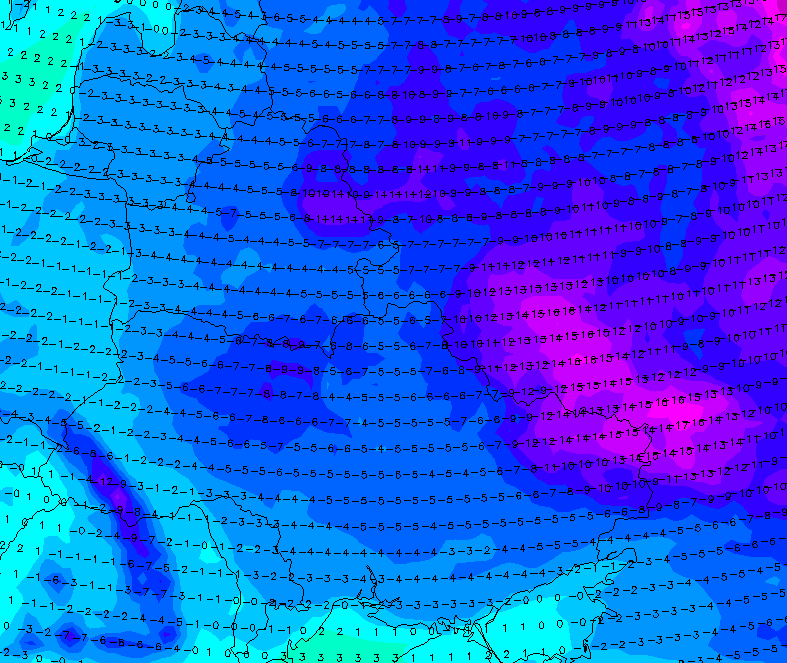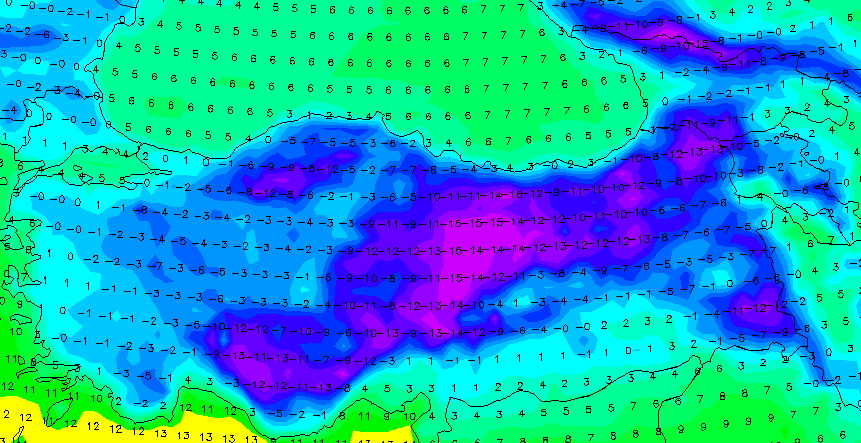 Source: wetterzentrale.de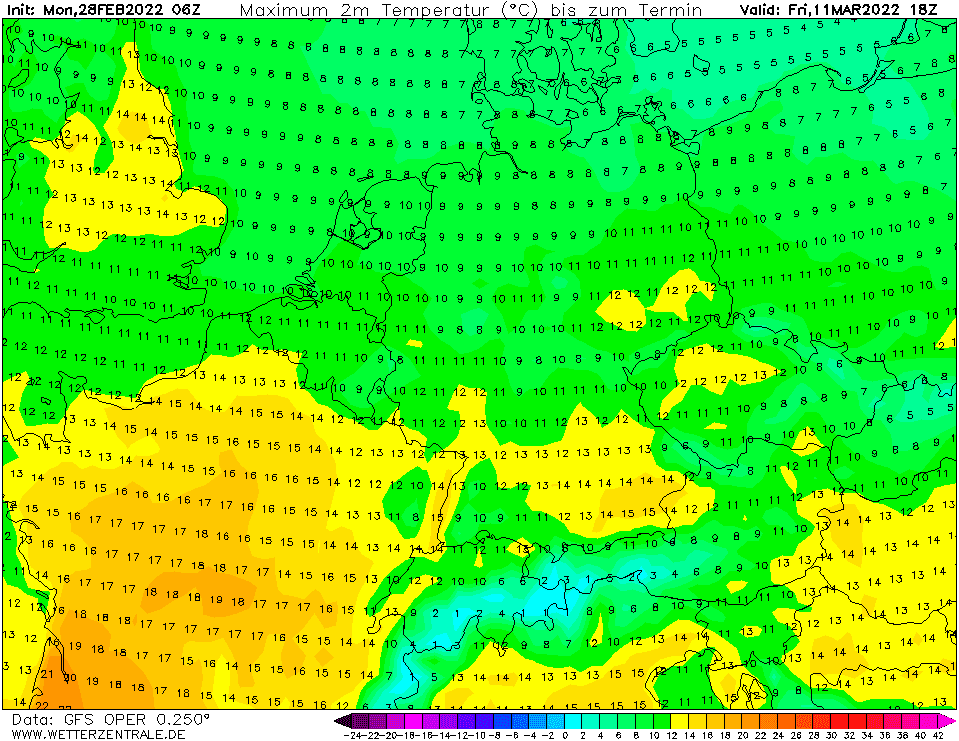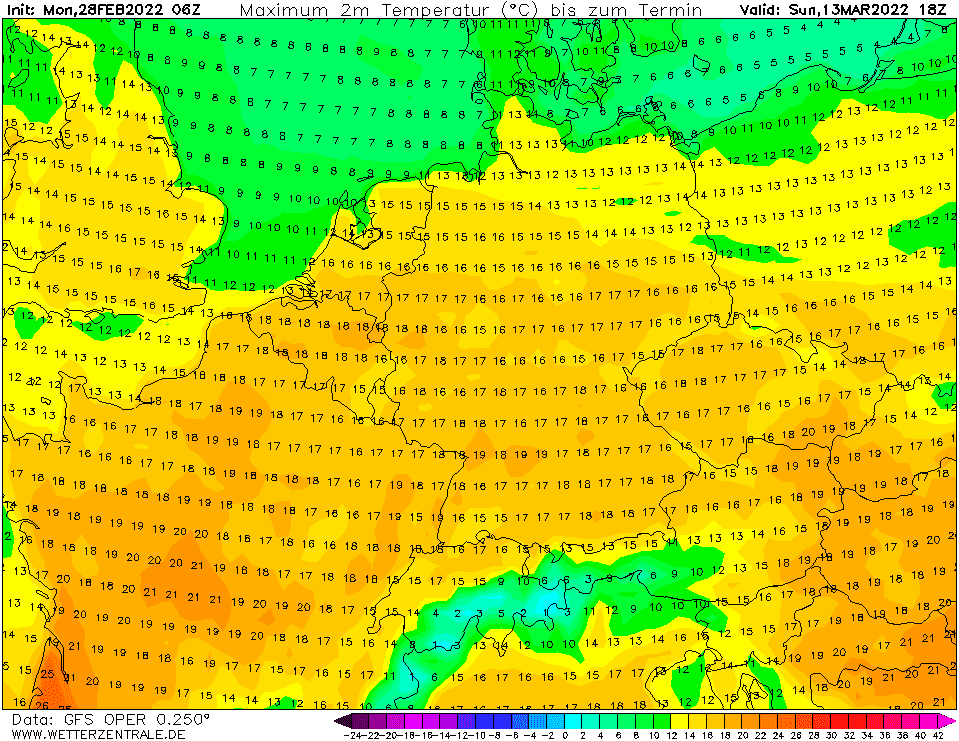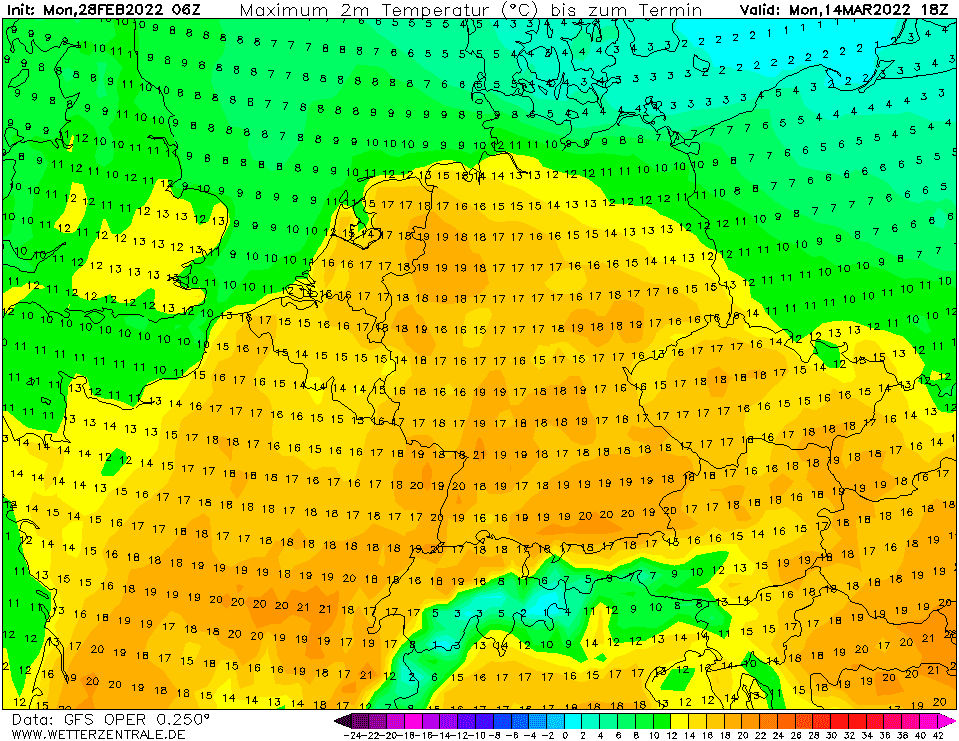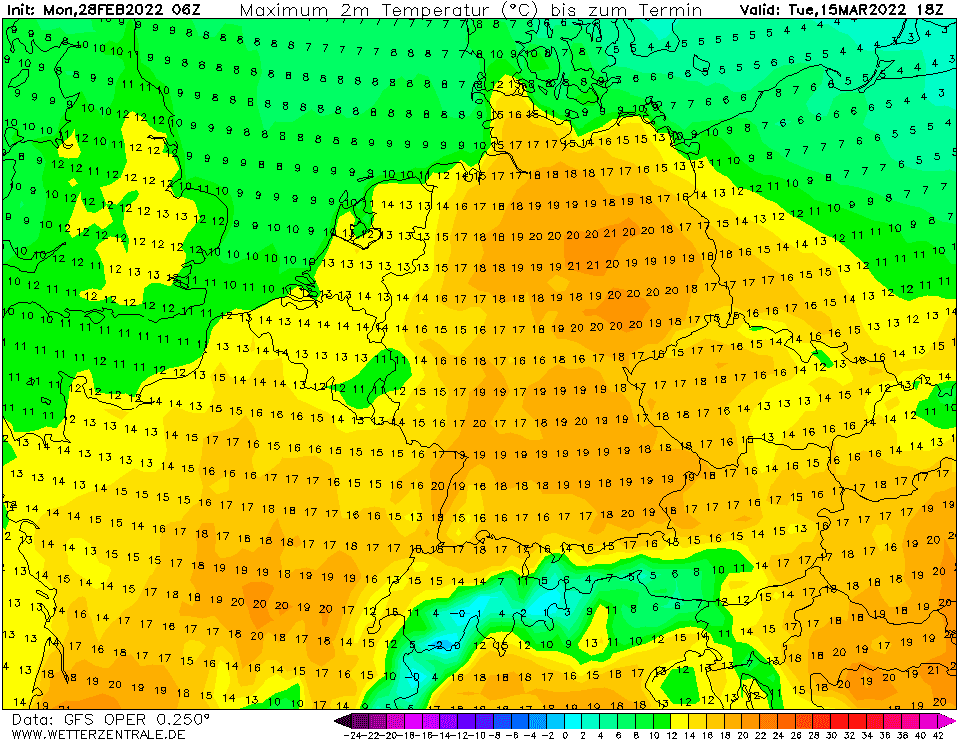 Source: wetterzentrale.de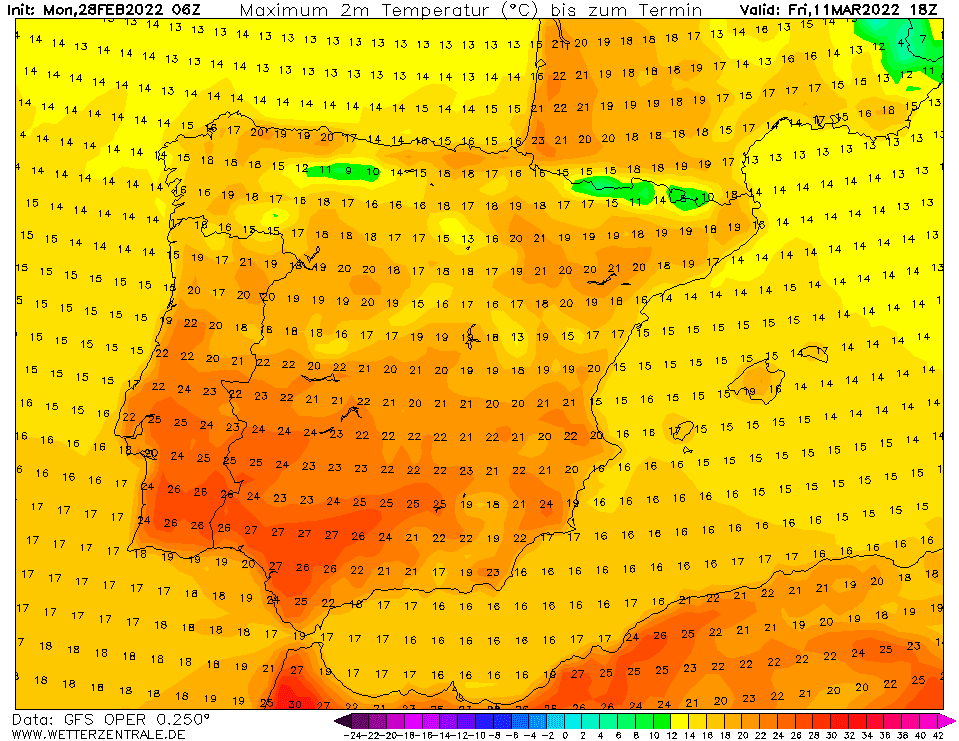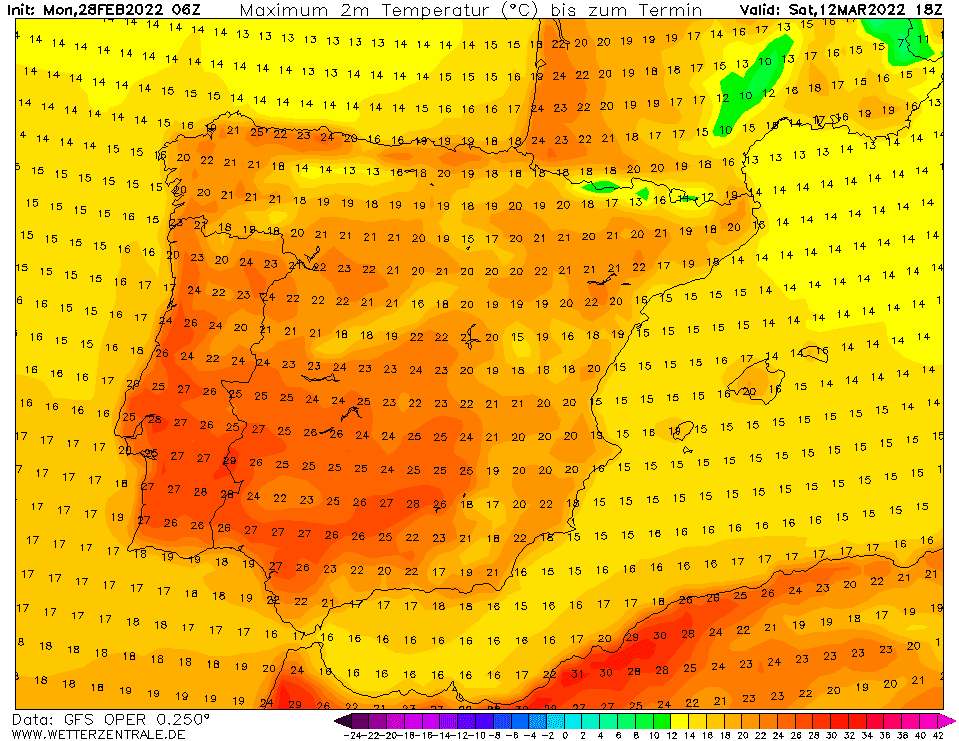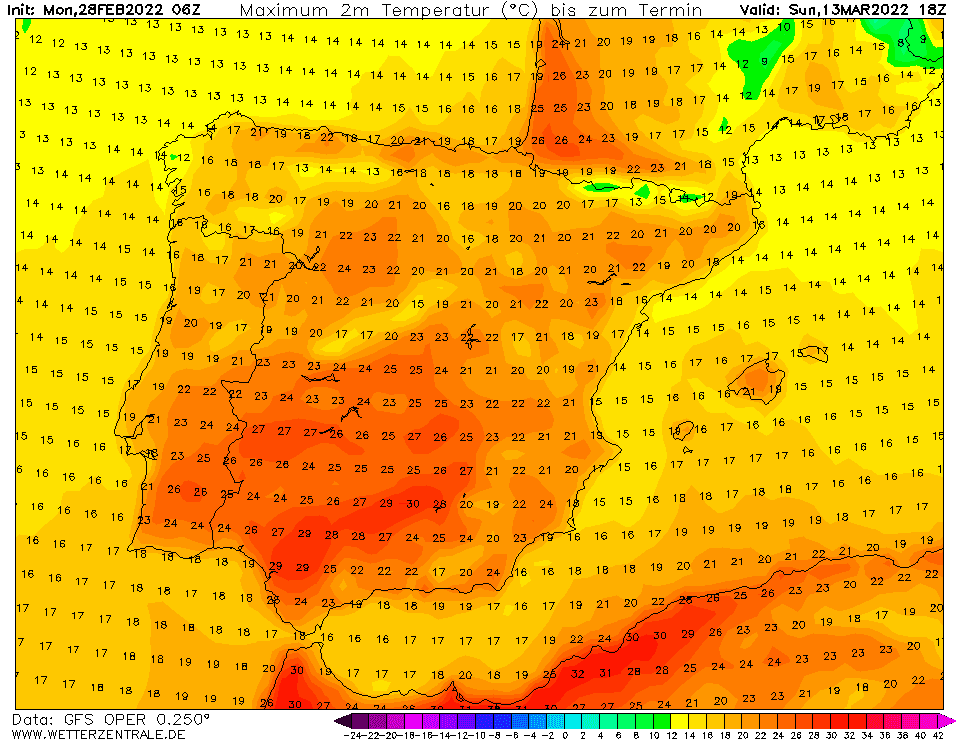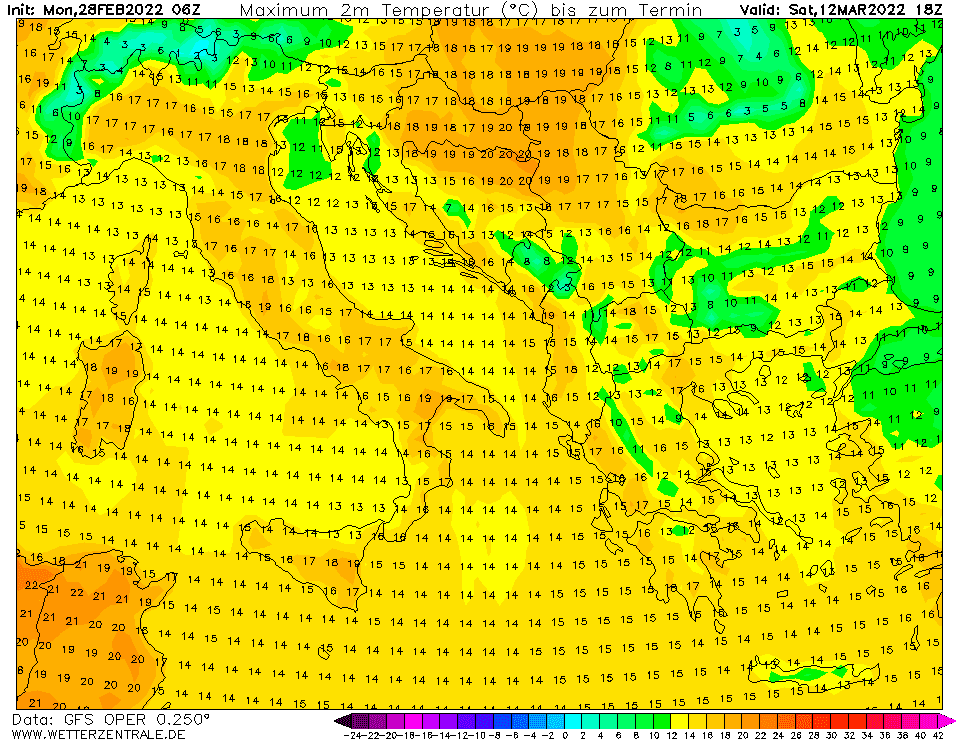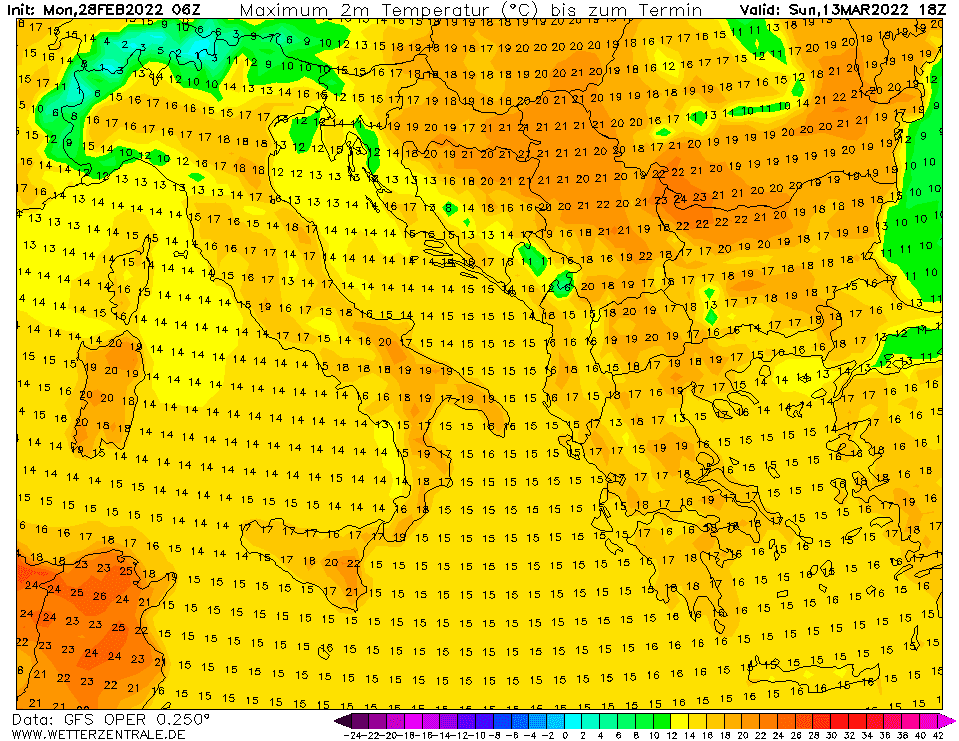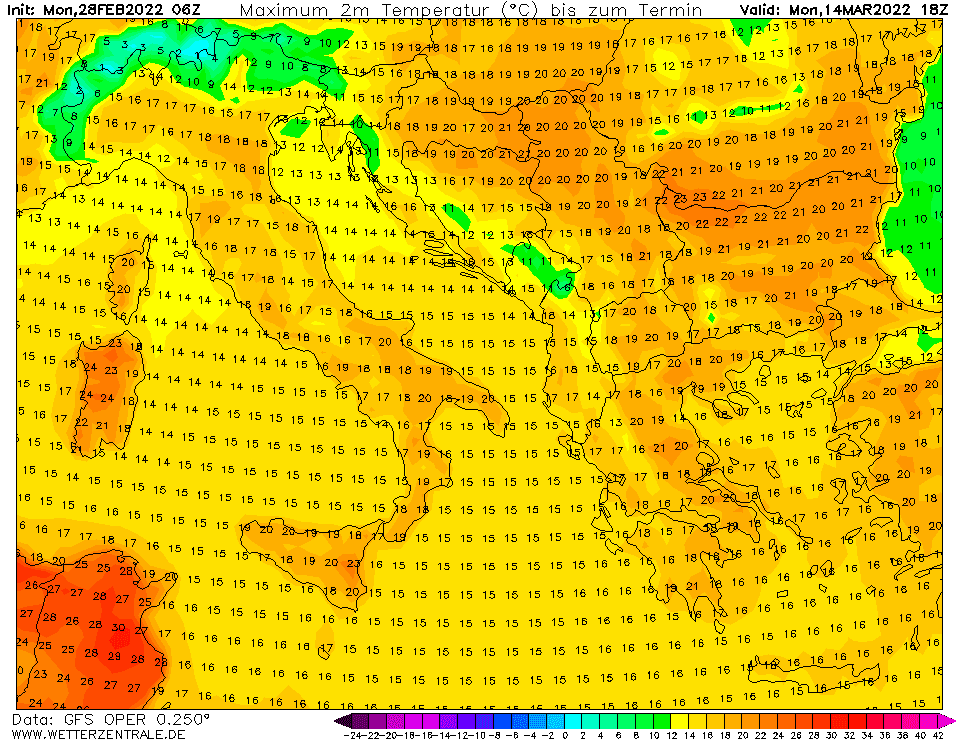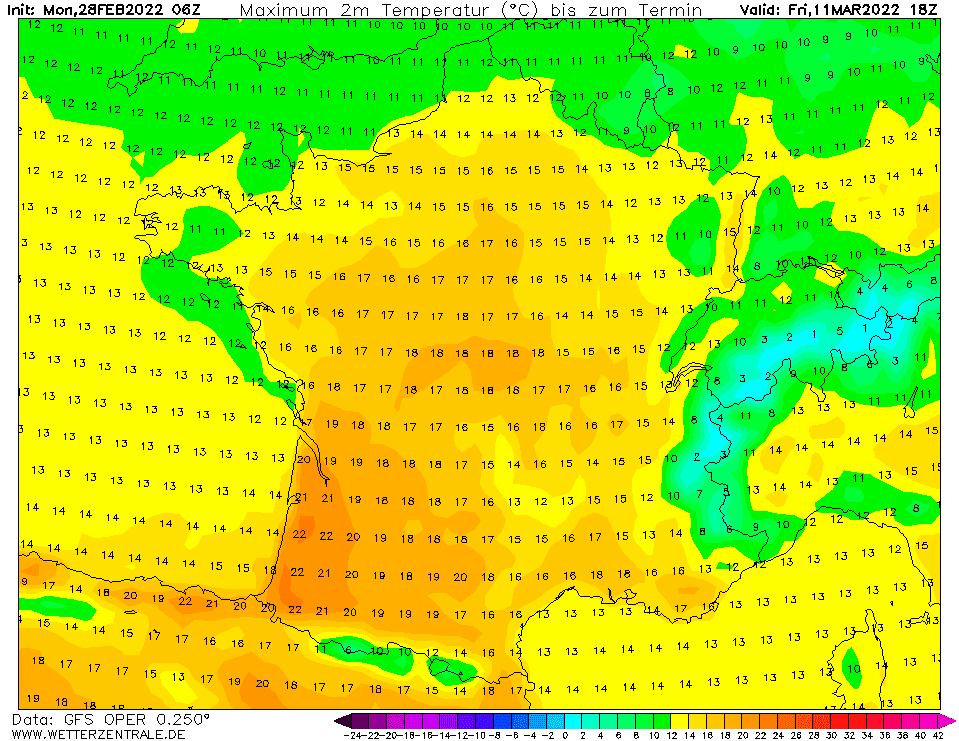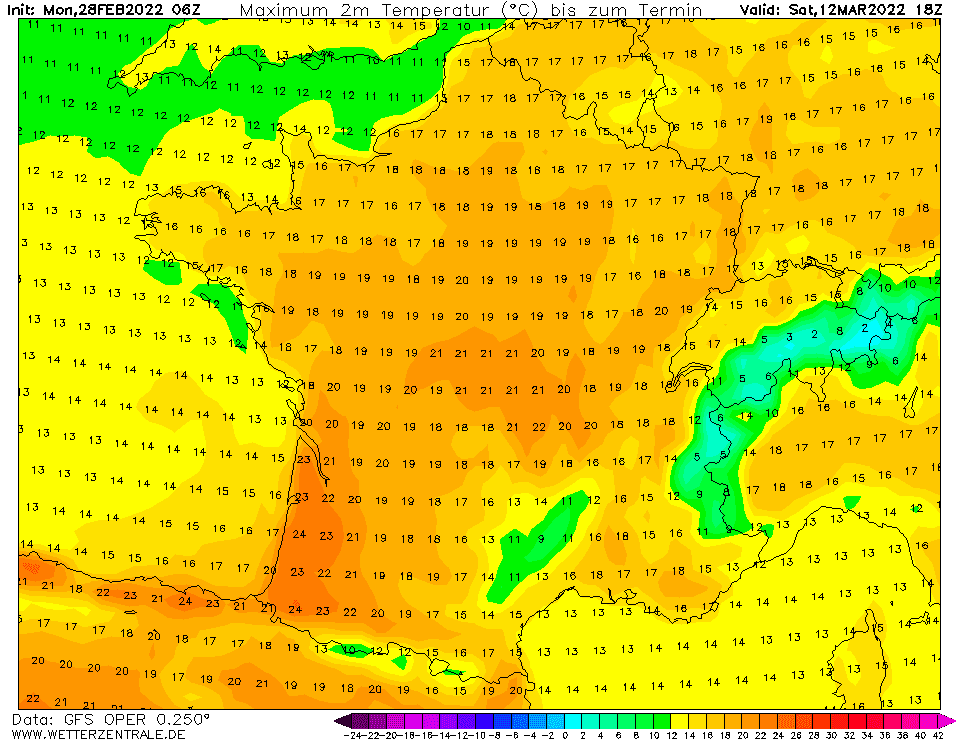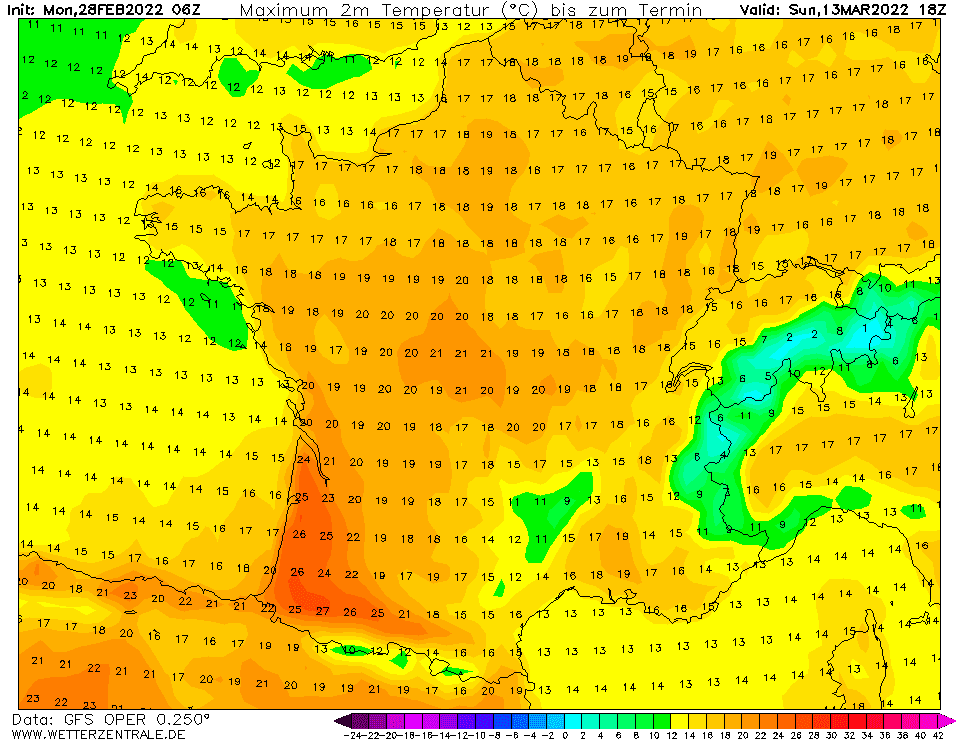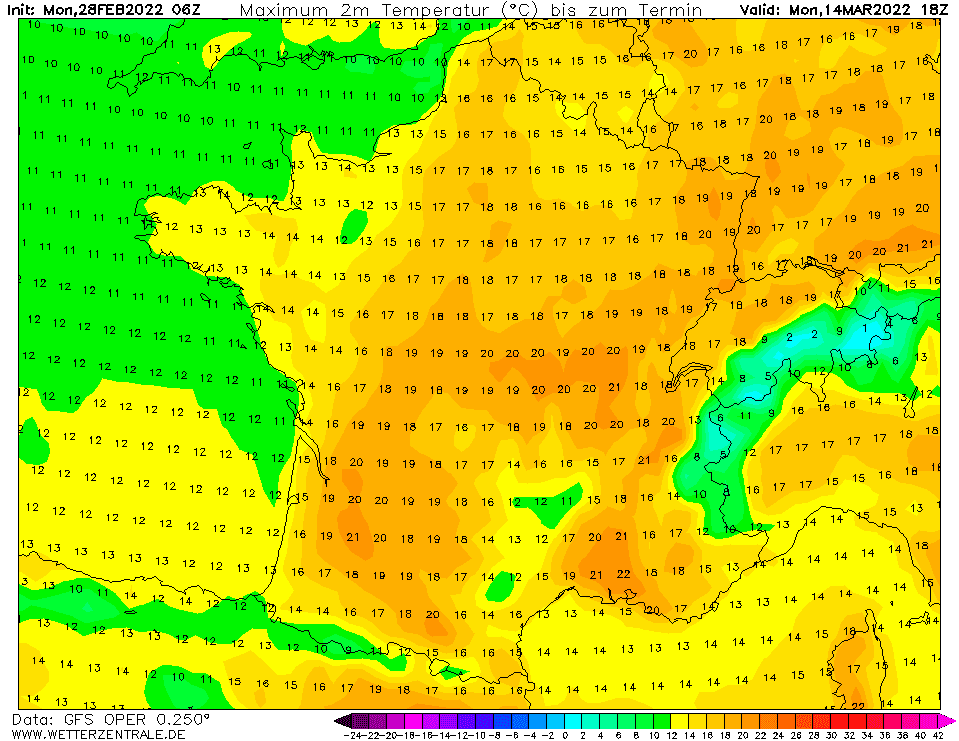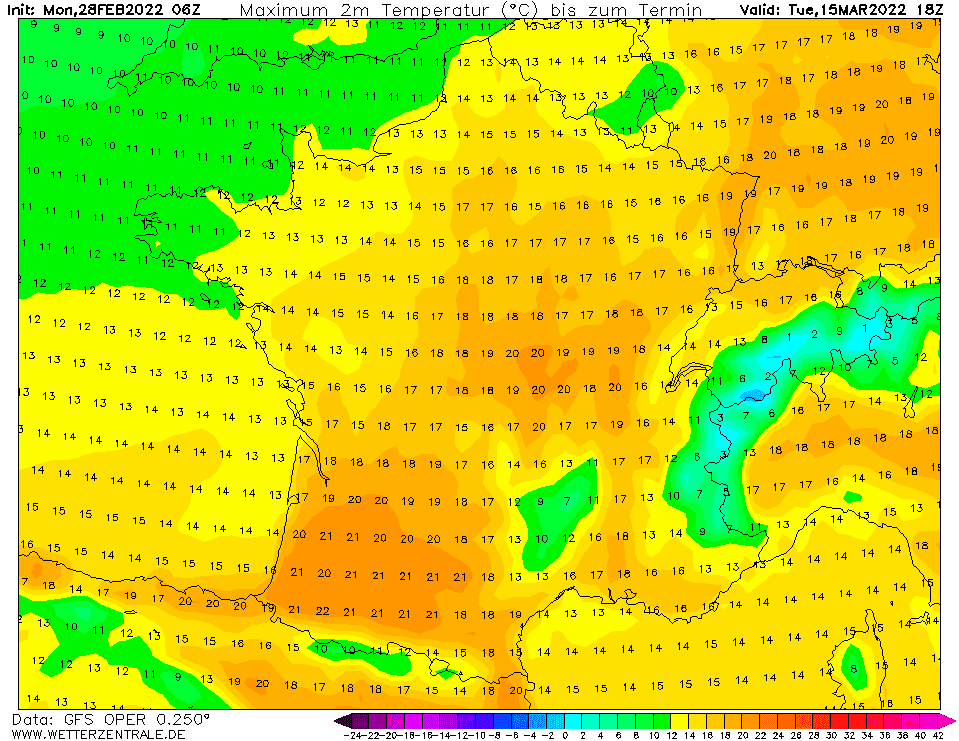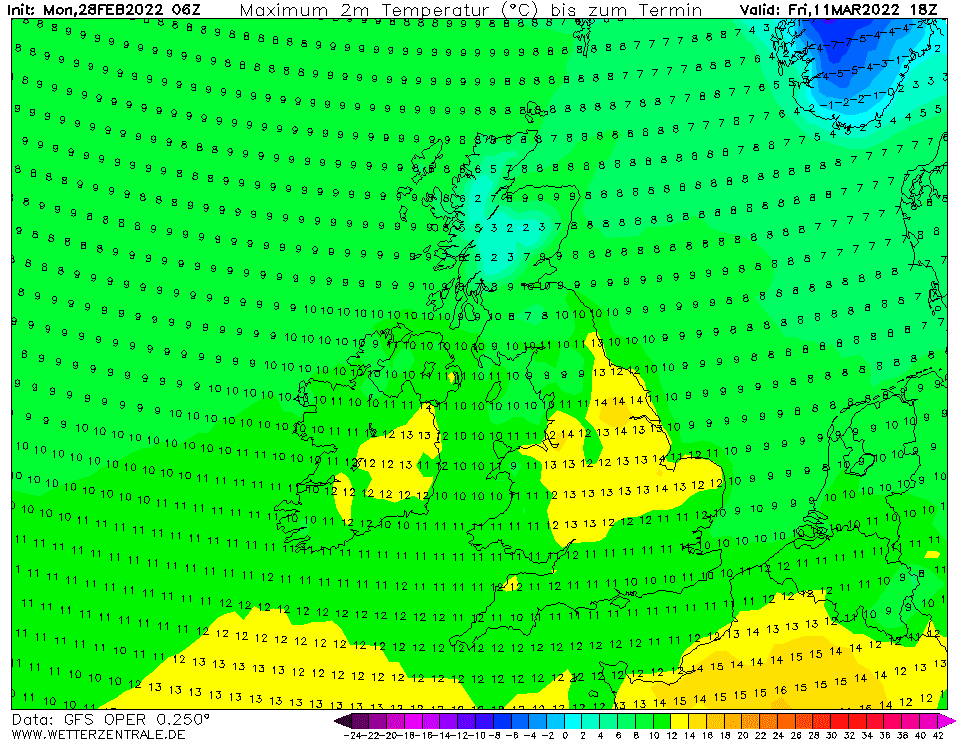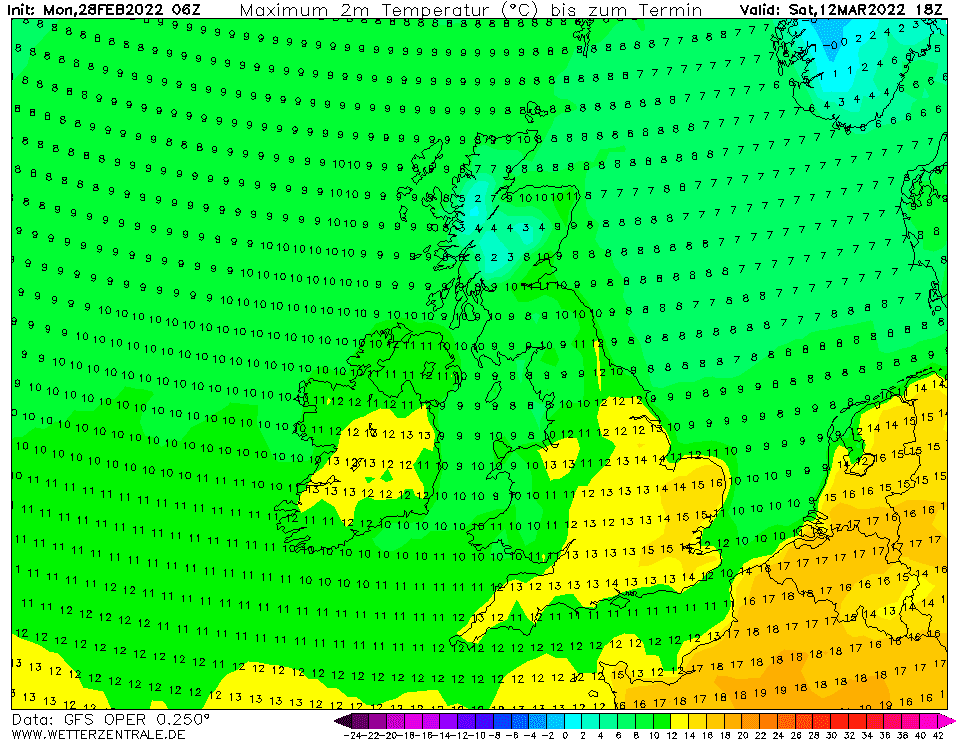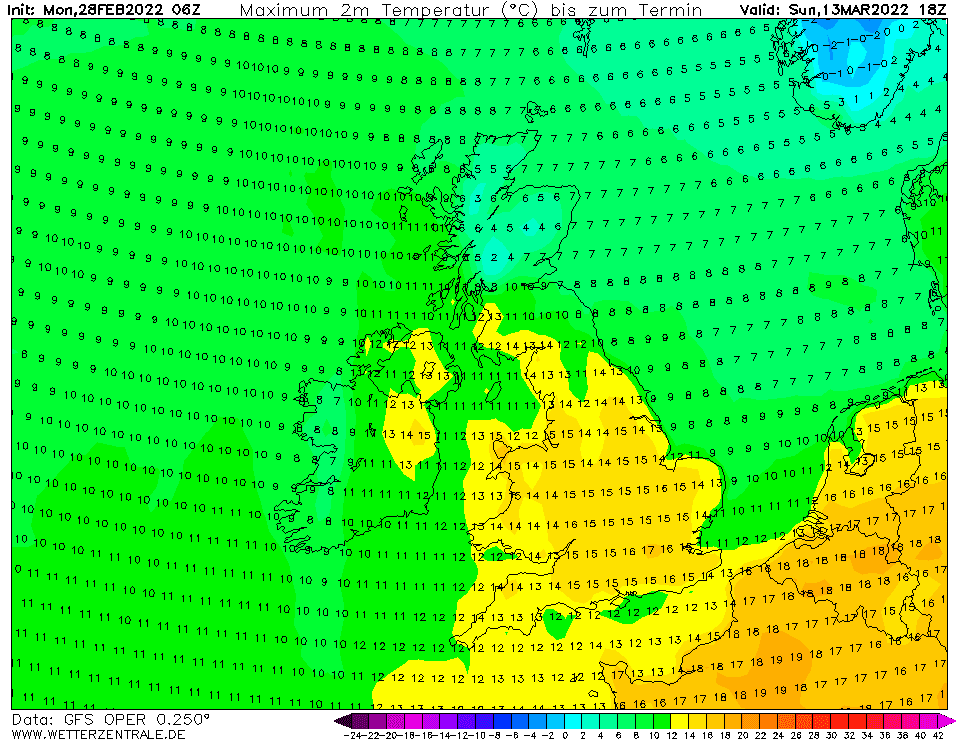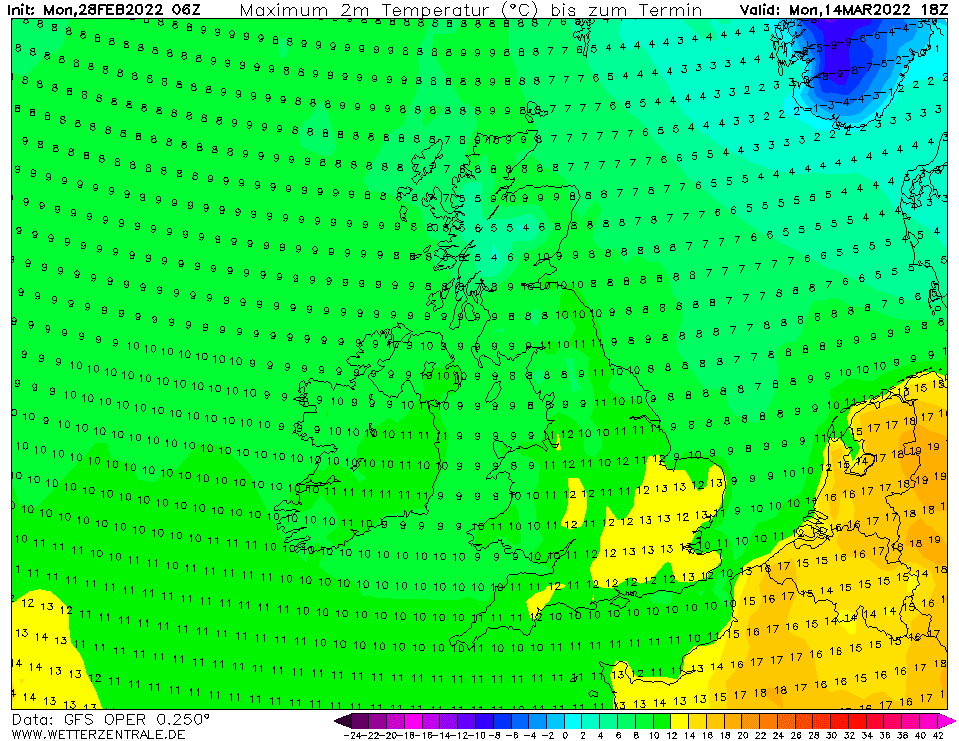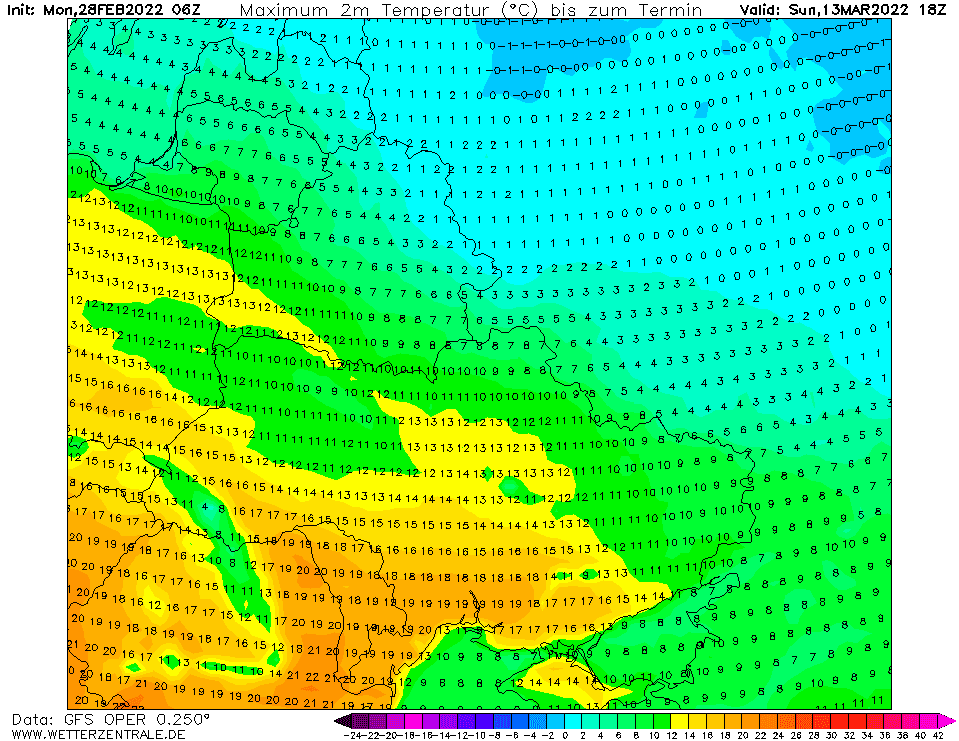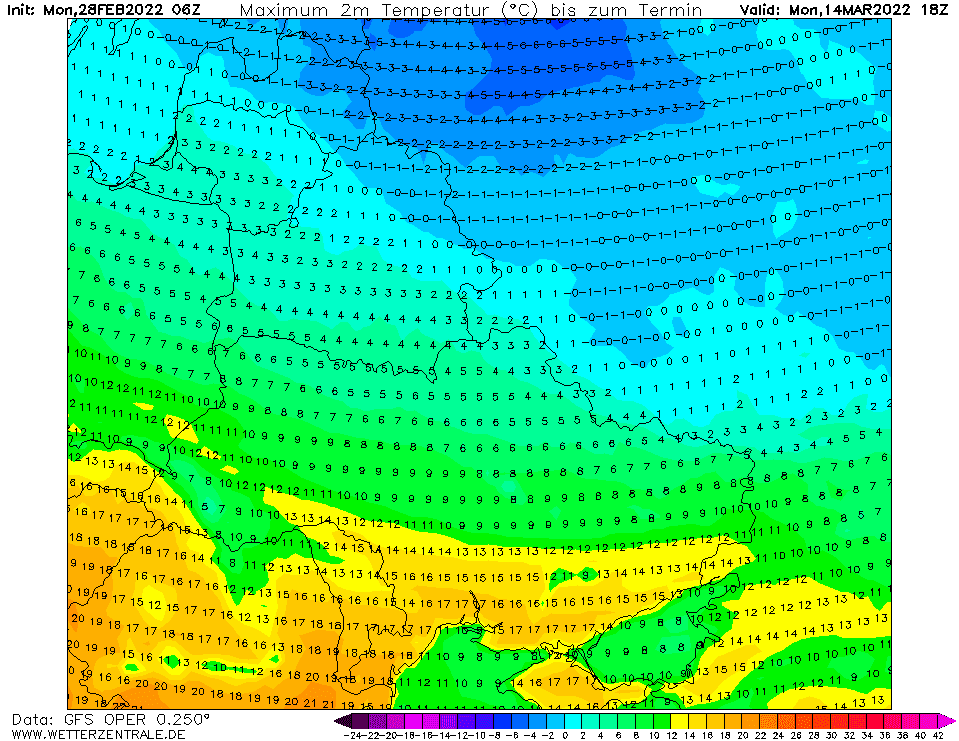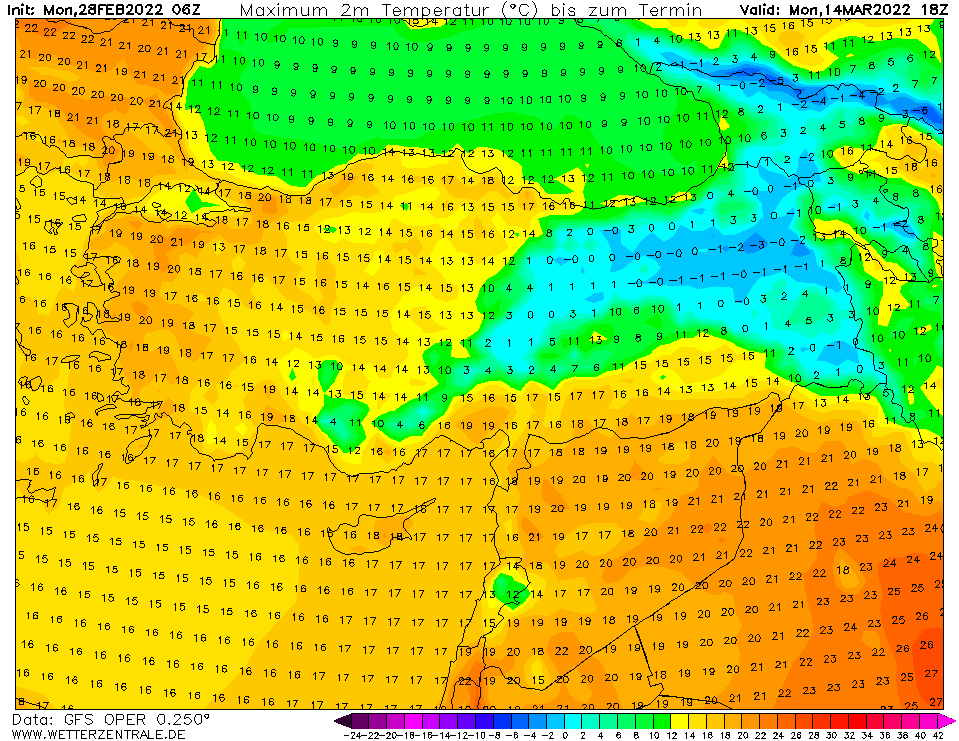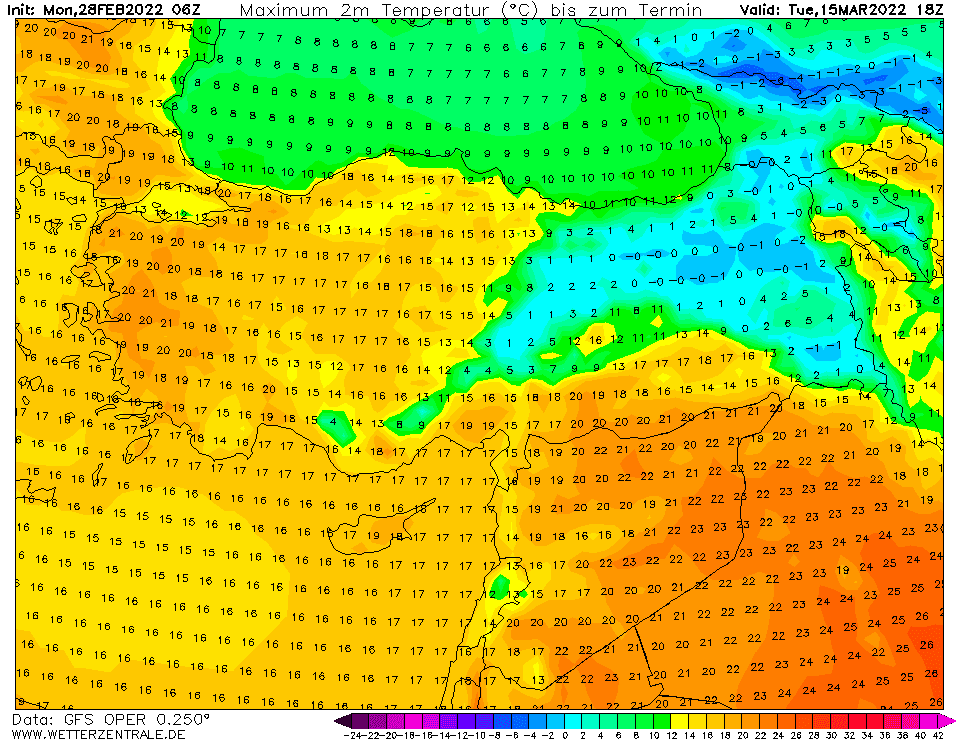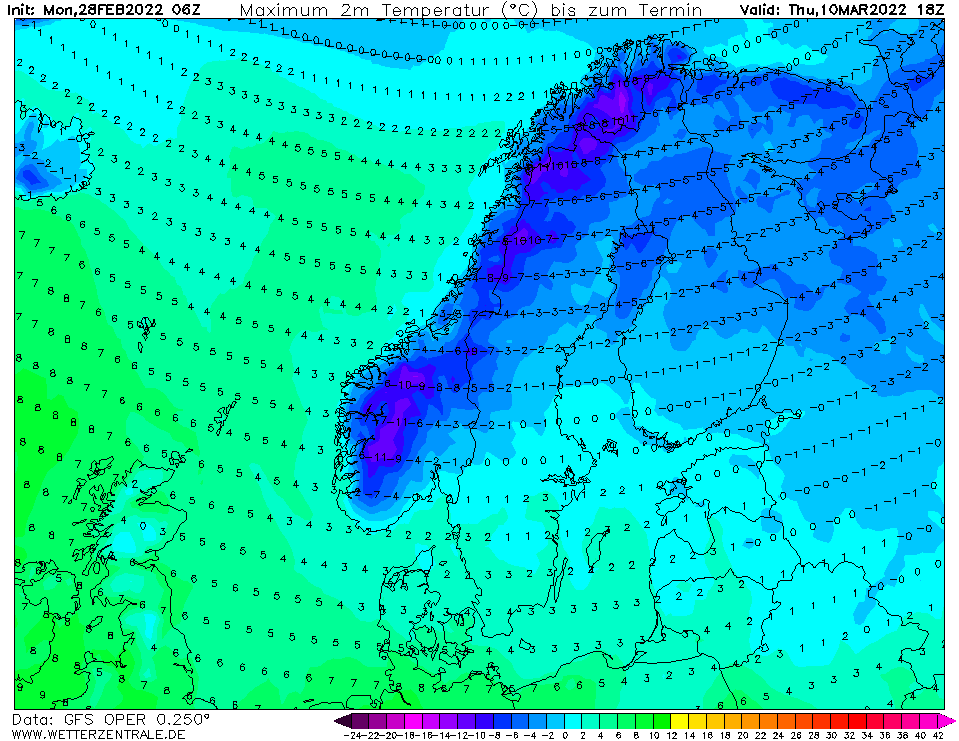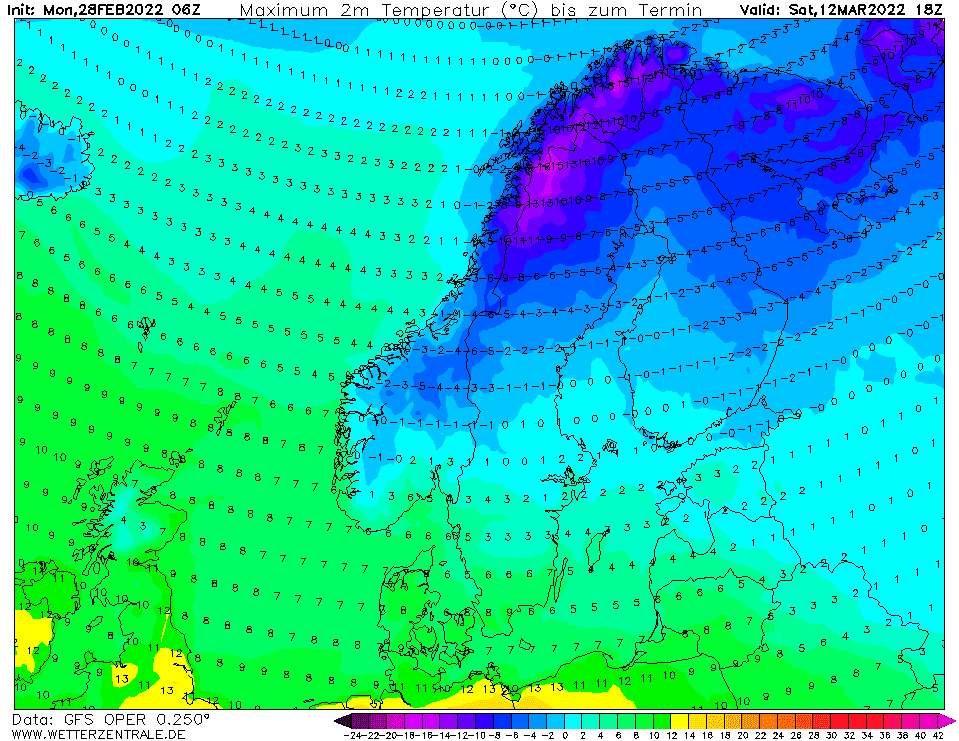 Source: wetterzentale.de