Ex-Hurricane Epsilon hits British Isles? Very possible scenario!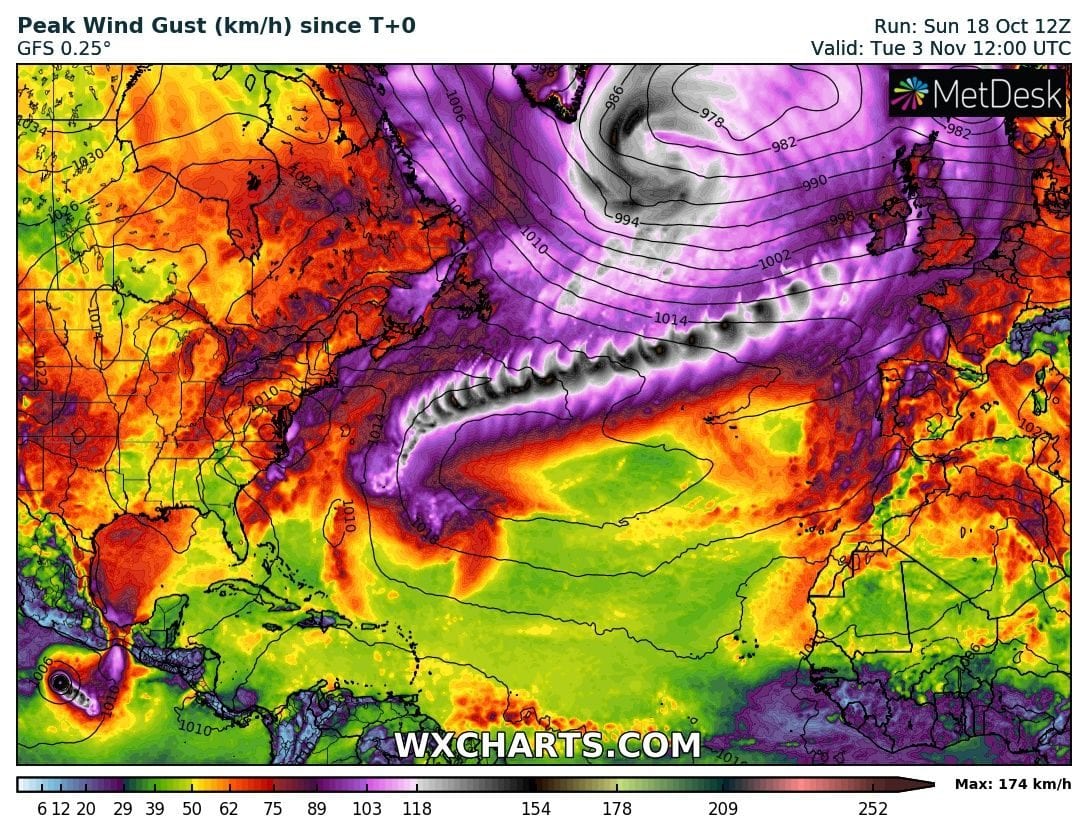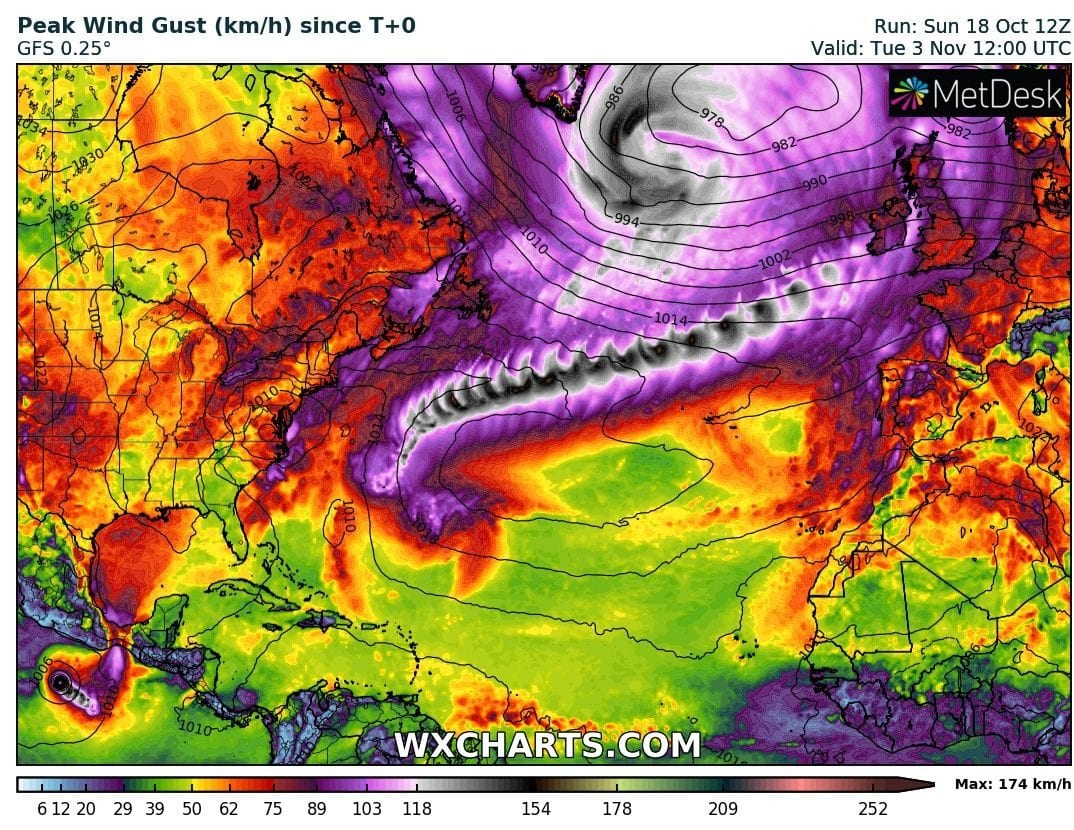 Only quite more than 8 days deal us from possible impact of next tropical Atlantic threat, but Tropical Storm / Hurricane Category 1 / Hurricane Category 2 Epsilon won´t hit US and Canadian territory, it aims directly towards Europe!
According to current outputs of meteorological models, tropical depression 94L Invest is shifting on parabolic track northeastward from Caribbean. It will continue further along North American coast northward and then eastward until 27. October 2020 and runs from 18. October 2020, 12Z expect its direct impact in British Isles, with hurricane-force winds and extreme rainfall.
Meanwhile rest of the month should be in USA relatively calm and only 2 lower tropical threats are detected in models in North American sector (tropical depression, tropical storm or even weaker hurricane should surprise). Main watched tropical system, 94L Invest and soon tropical storm Epsilon should surprise British Isles with wind gusts around 180 km/h and precipitation amounts up to 400 mm, together with next possible minimally 2 weaker windstorms, which hits a territory of Ireland and the UK until 27. October.
Interesting is, that MJO will be in neutral phase in European and Northern Africa sector and that wet phase in North American sector is expected with little break these days until 10. November 2020.
Until 10. November therefore, here will be a chances for next tropical storms and hurricanes in the USA, Central America and Caribbean, probably more in first November decade than during the end of October 2020.
Forecast relating to 94L Invest system / expected Hurricane Epsilon will be updated on Mkweather already during the next days, when will be more clear, if system really hits Europe.
Infographics: wxcharts.com, tropicaltidbits.com, NOAA: