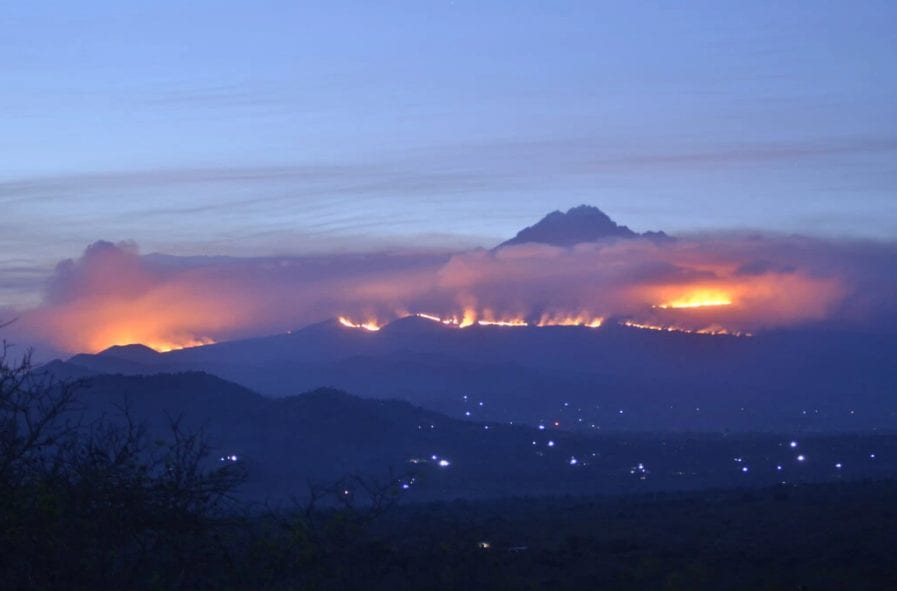 After long summer season of drought in the Southern Hemisphere and persisting heatwaves and dry conditions, wildfires didn´t avoid to the highest mountain of the Africa – Kilimanjaro.
Kilimanjaro, which yearly visit around 50 000 people reports these days really big wildfires, with which are fighting firefighters and hundreds of volunteers – mainly students and residents.
Since start of September 2020, only 3 days in Dar Es Salaam hasn´t reeached maximum temperature more than +30°C, other days were with temperature maximum +30/+34°C.
Heavy rainfall is in the northwestern Tanzania expected during incoming weeks, but southern and central regions are still with local thunderstorm regime, southward from ITCZ (Intertropical Convergence Zone) in very hot air masses.
Two from severe storm events has appeared in Dar Es Salaam during Tuesday and Thursday, 13. and 15. October, with daily rainfall around 144 mm both days and flash floods, with 12 killed.
Kilimanjaro is situated in the middle of borders Tanzania with Kenya, where still until 4. November, any significant rains aren´t expected. Wildfire situation then should worsening, yet.
Infographics: