Norway -12,4°C, Russia -11,5°C, Finland -10,0°C, Sweden -9,9°C – northern Europe under the snow until Wednesday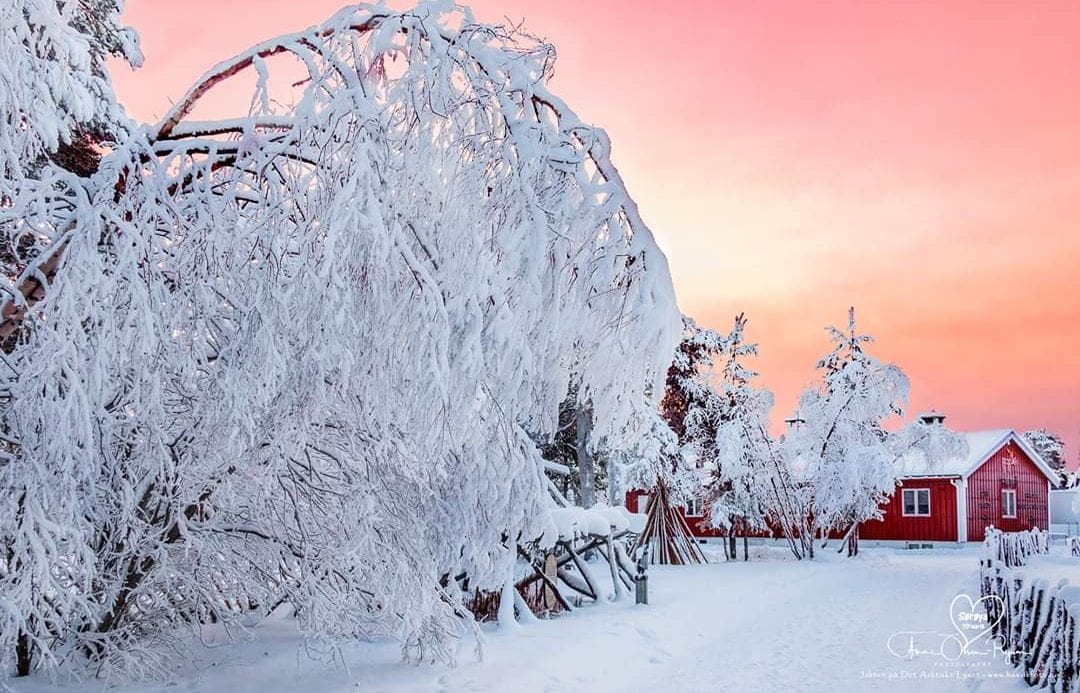 In Northern Europe, winter conditions are expected until Wednesday, 21. October, with severe frosts and next snowfall.
Temperatures in 850 hPa until Wednesday will regionally lower than -10°C in the region, with possible frosts up to -15°C.
Already on Sunday were temperatures extremely low in Scandinavia and European Russia – in Karasjok, Norway (129 MASL) was measured -12,4°C (9.7°F) and the second ice day (under 0°C all day) of a winter season.
Extremely cold was in European Russia, too – in Lovozero (161 MASL) meteorologists measured -11,5°C and too the second ice day of the season. European Russia moreover reports first snow outbreak /https://mkweather.com/2020/10/17/first-snow-in-parts-of-russia-photogallery//.
In Finland has been measured -10,0°C on Sunday in Utsjoki Nuorgam (22 MASL), with extremely cold day with maximum temperature only -4,5°C.
Sweden has reported -9,9°C in Katterjakk (516 MASL), too with ice day (temperature maximum -2,5°C).
Frosts are reported too from other parts of Europe. In the UK, -4,0°C was measured, but in mountains (Cairngorm, 1245 MASL), in Spain (Siguenza, 1005 MASL) -2,9°C (on Friday -4,6°C), too in mountains. In city however, maximum temperature has reached +20,0°C on Sunday and exactly this – dry and warm air, will shift above France and Central Europe during next days /https://mkweather.com/2020/10/16/france-25c-germany-22c-next-week-but-with-fresh-mornings//.
Elseborn in Belgium (564 MASL) has reported -2,3°C, Aluksne in Latvia (217 MASL) -1,5°C, Livno in Bosnia and Herzegovina (724 MASL) -0,9°C, Zeltweg in Austria (677 MASL) -0,8°C, Chateaudun in France (134 MASL) -0,6°C and Siauliai in Lithuania (106 MASL) -0,5°C.
It is possible, that in very dry air in anticyclone shifting over Europe eastward, we will be close to -5°C or temperatures will be under -5°C in Central European valleys and basins under 1000 MASL, rarely in Monday´s, Tuesday´s and Wednesday´s mornings.
Frosts should appear in metropolitan areas of big cities too, but after shifting anticyclone more eastward from Central Europe, very warm air will bring warmer nights and mainly very warm days, with temperatures above +20°C in many countries and regionally up to summer +25°C in chosen days, in Central Europe and France. Expected maximum and minimum temperatures you can watch here /https://www.wetterzentrale.de/en/topkarten.php?map=3&model=gfs&var=17&run=12&time=3&lid=OP&h=0&mv=0&tr=3#mapref/.
After anticyclonic period, possibly ex-hurricane Epsilon breaks circulation in Europe early next week /https://mkweather.com/2020/10/18/ex-hurricane-epsilon-hits-british-isles-very-possible-scenario//.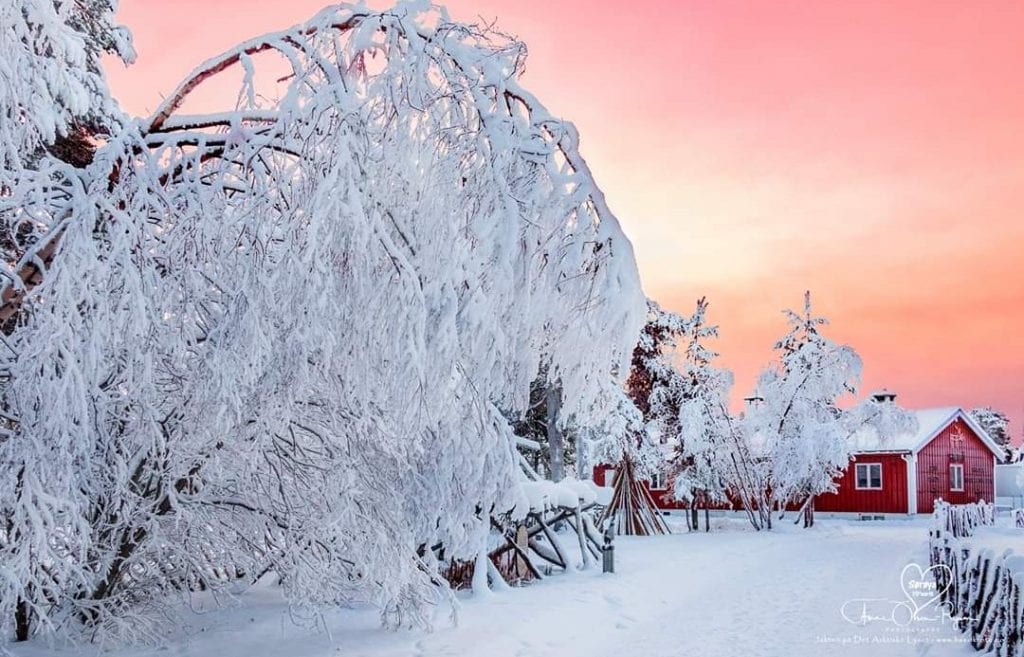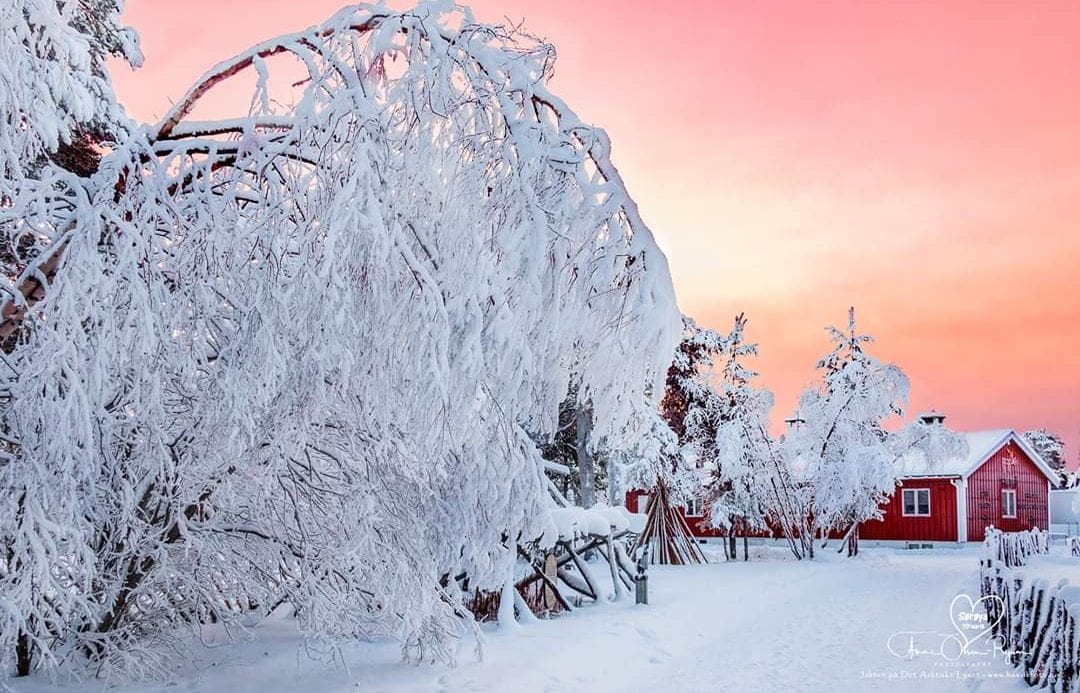 Expected snow cover until Wednesday, 21. October 2020 /wxcharts.com: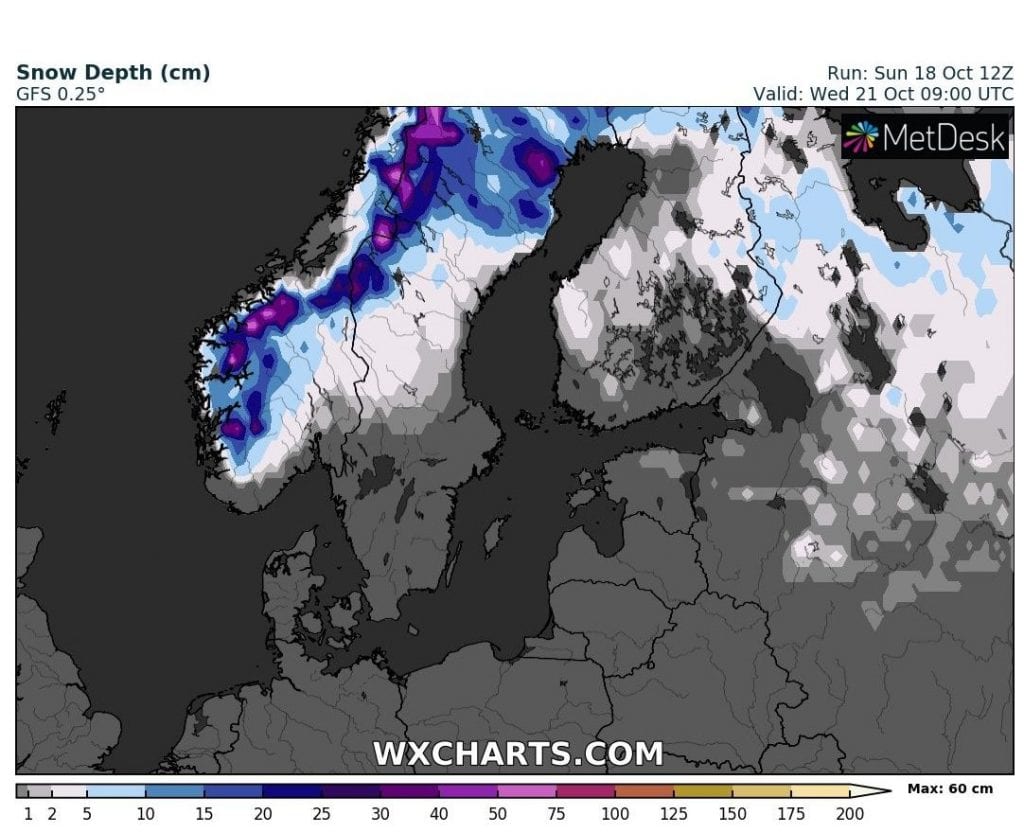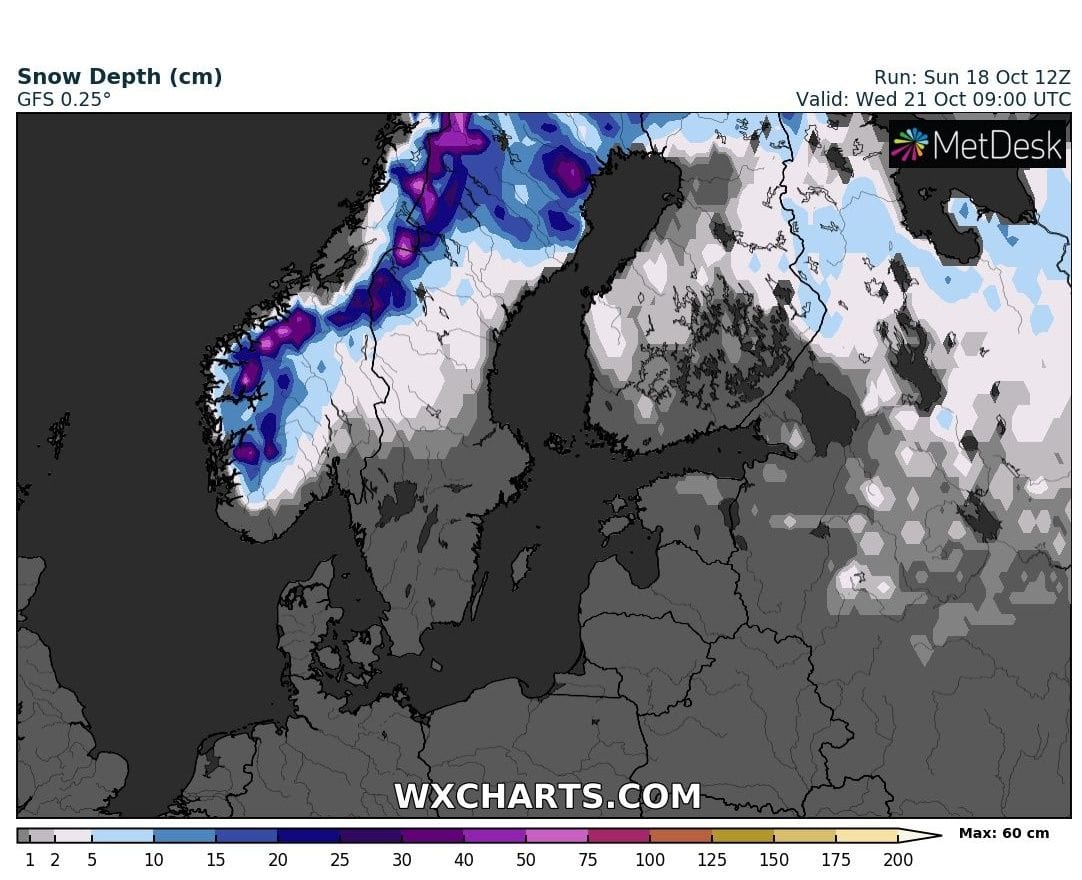 Temperature anomalies in 850 hPa: 19.10. – 3.11. 2020 /wetterzentrale.de: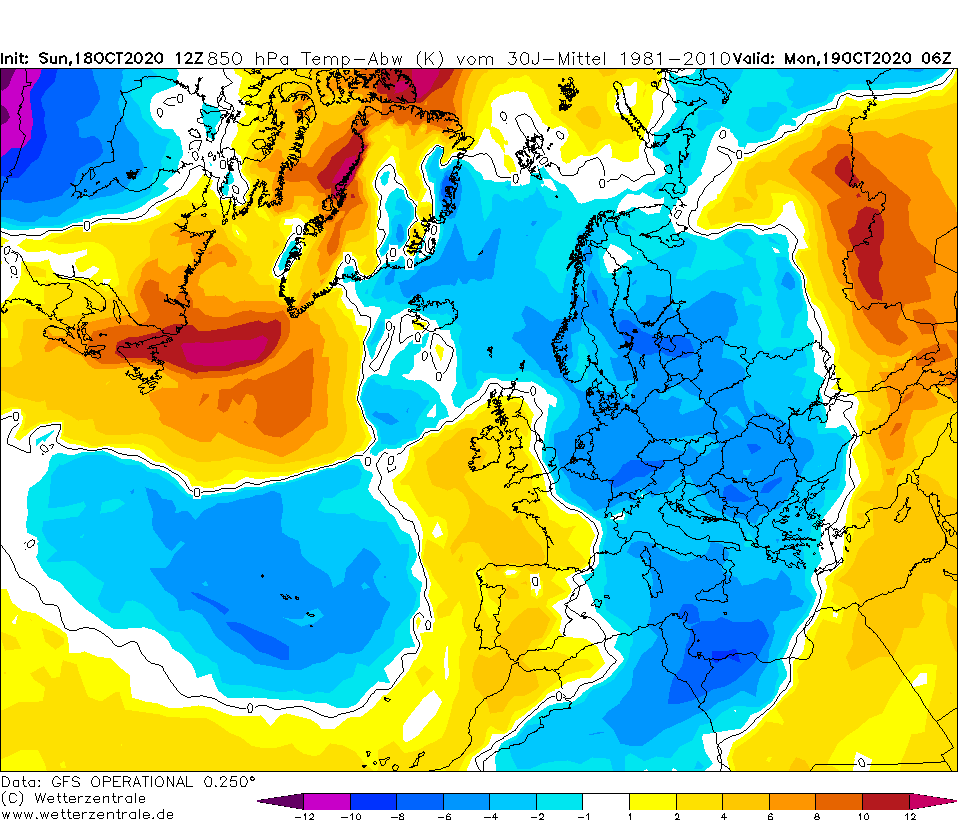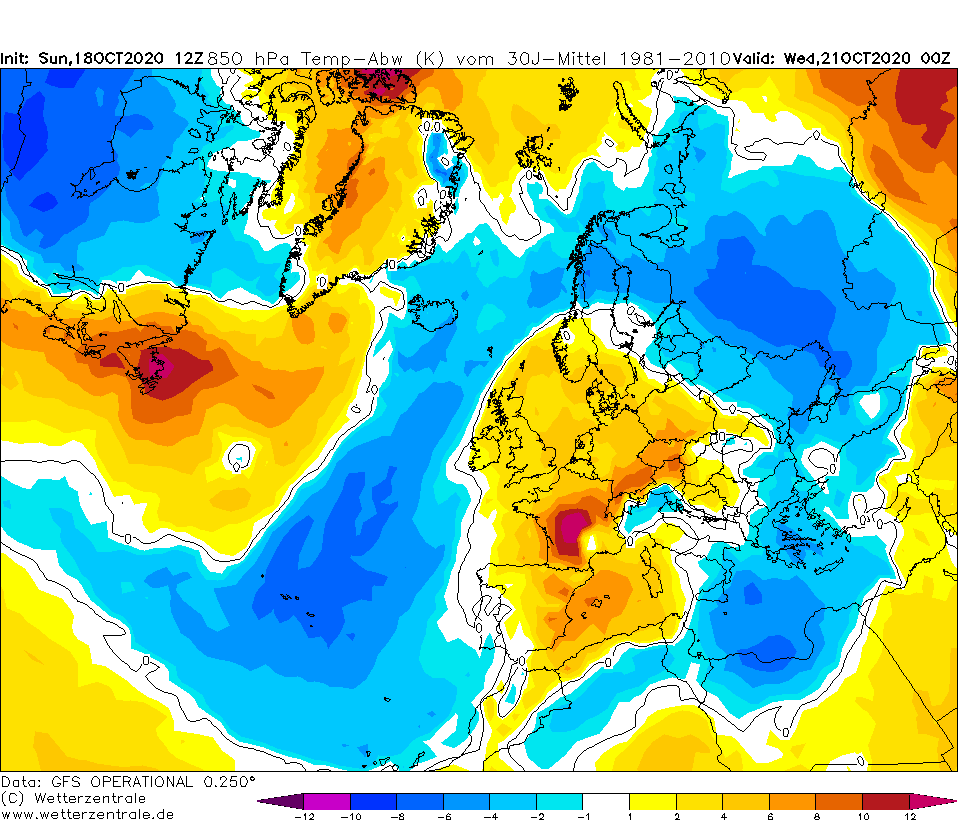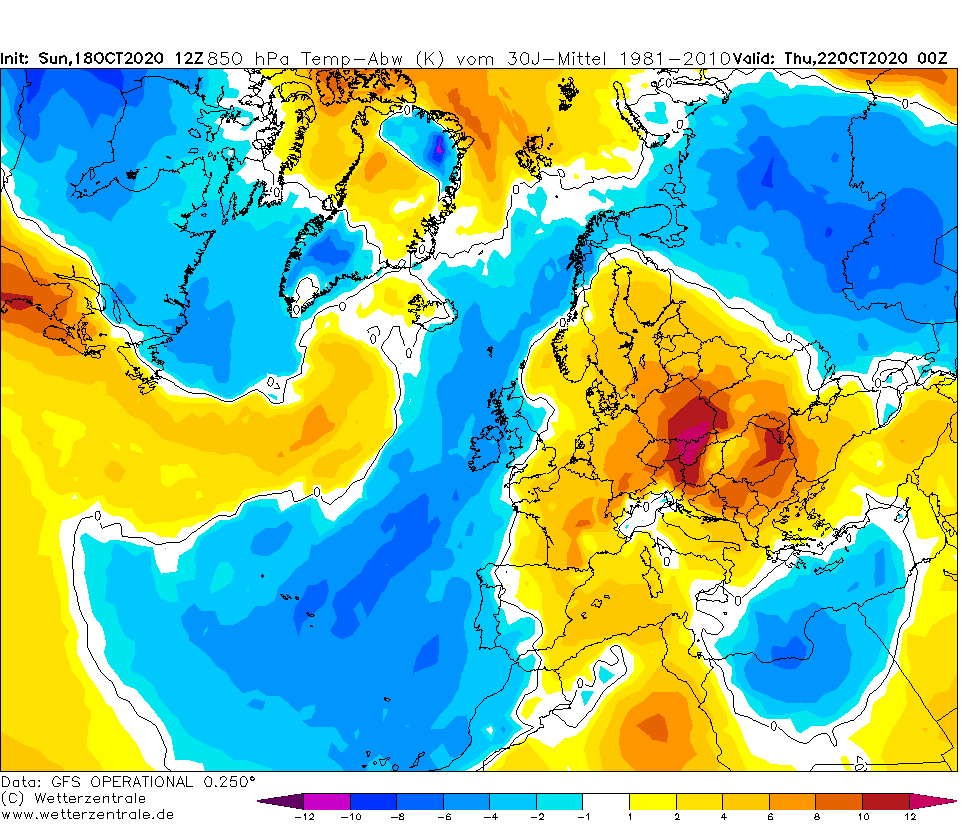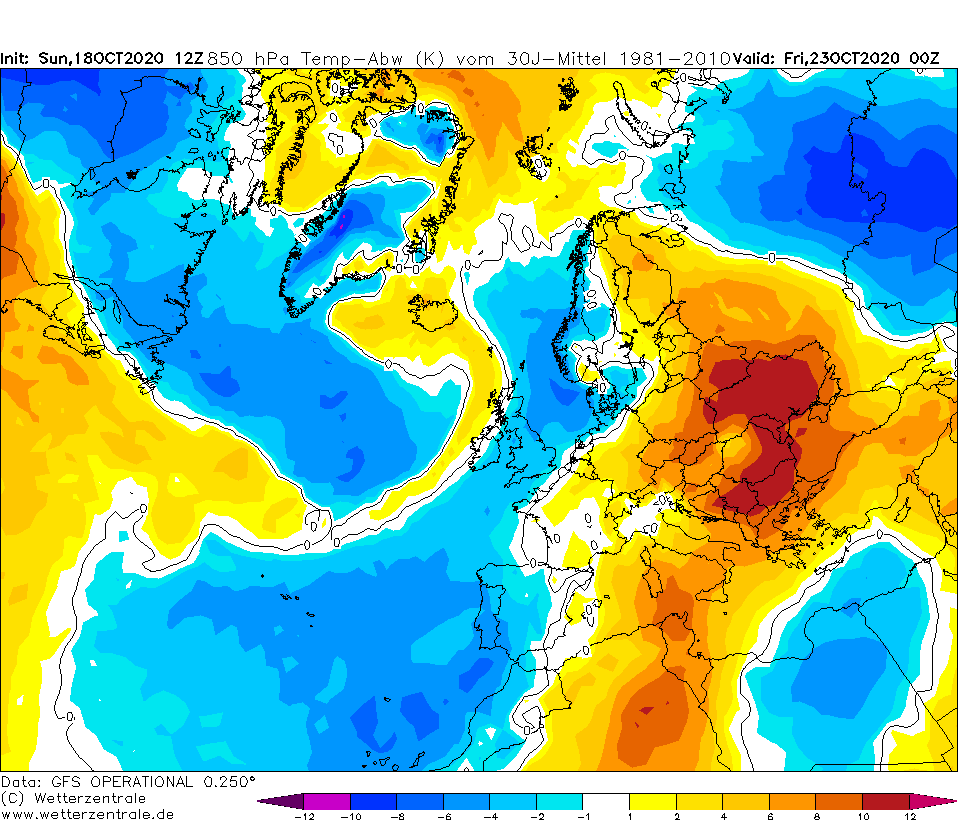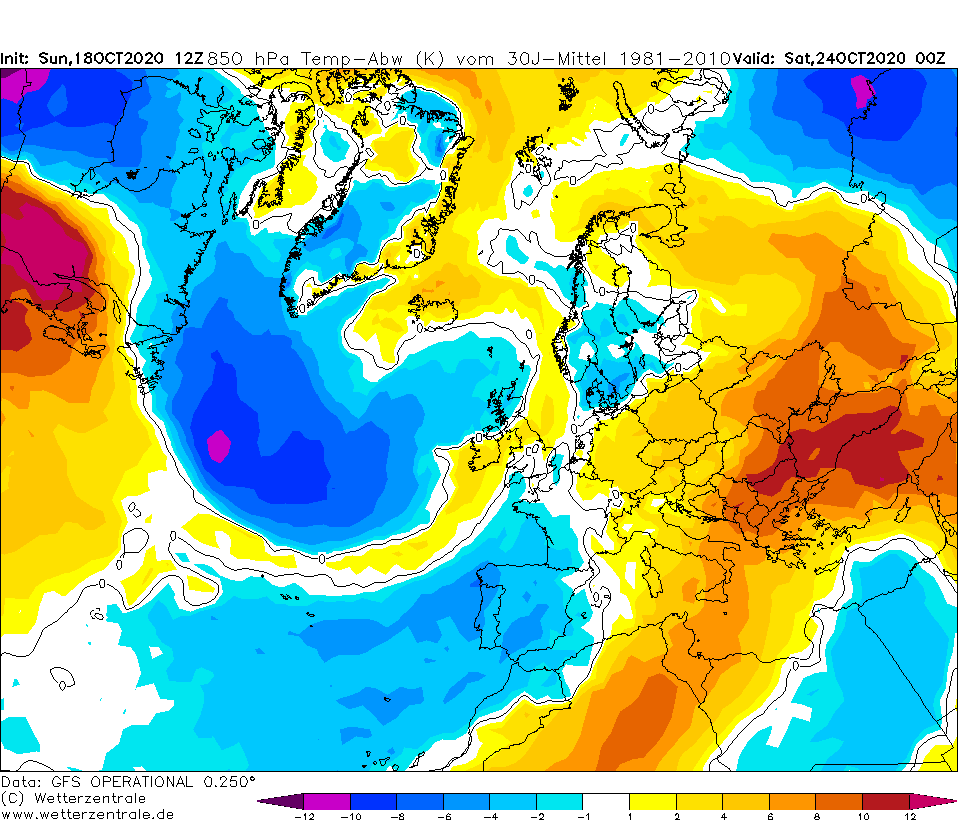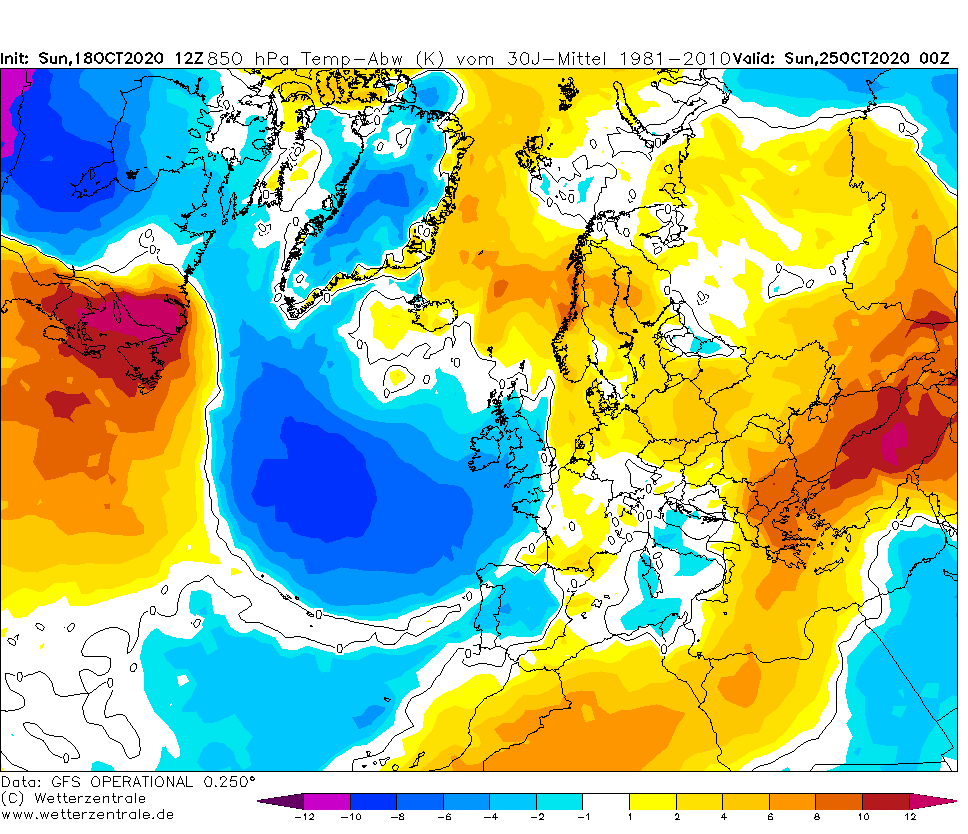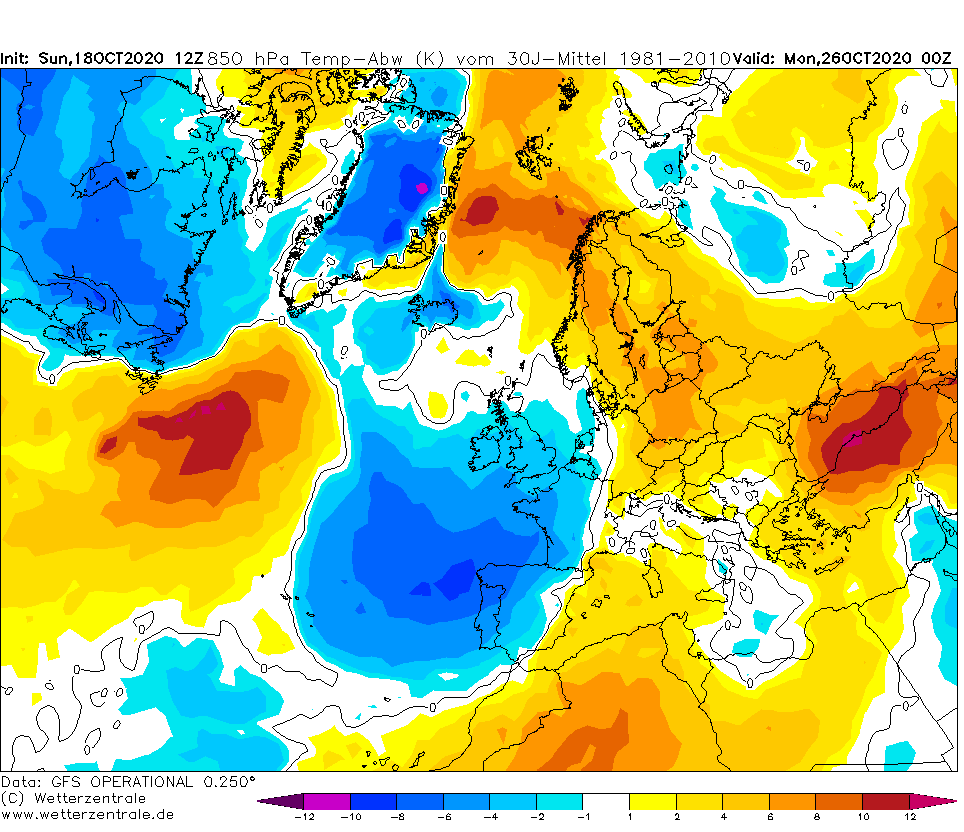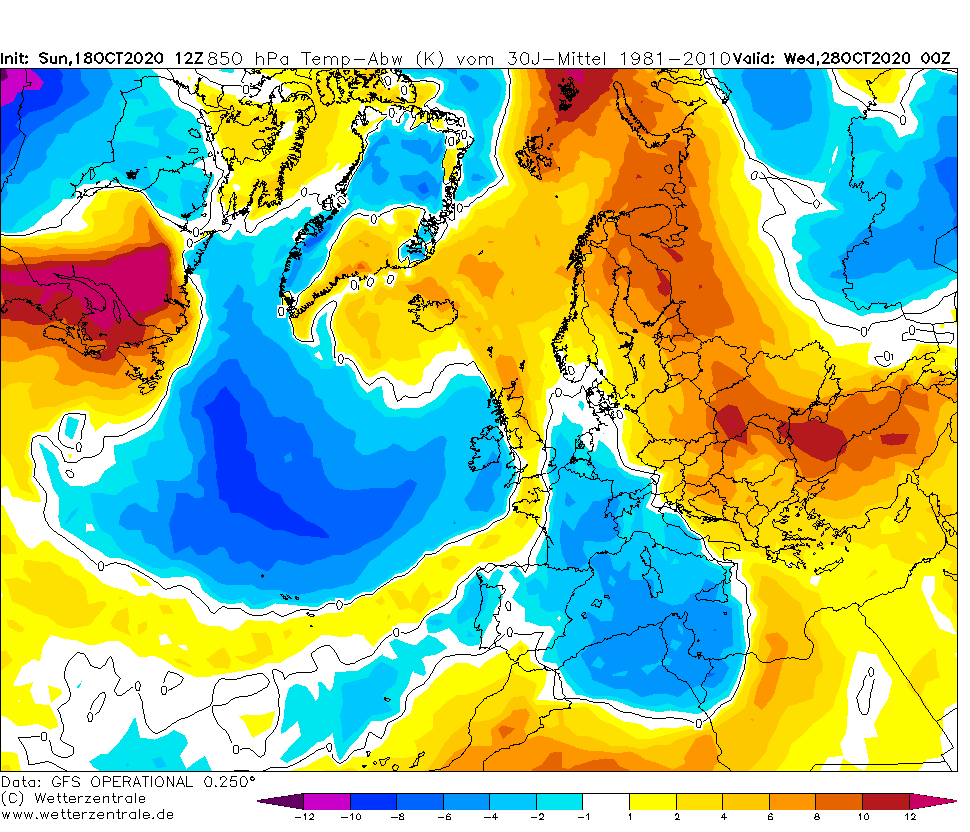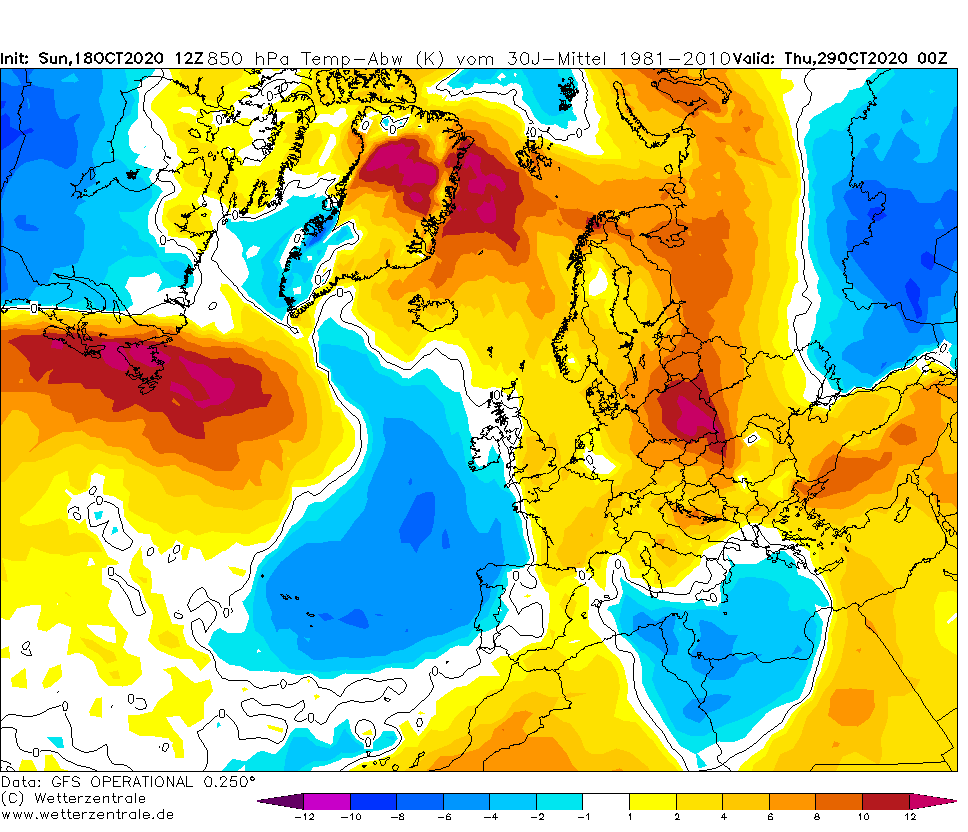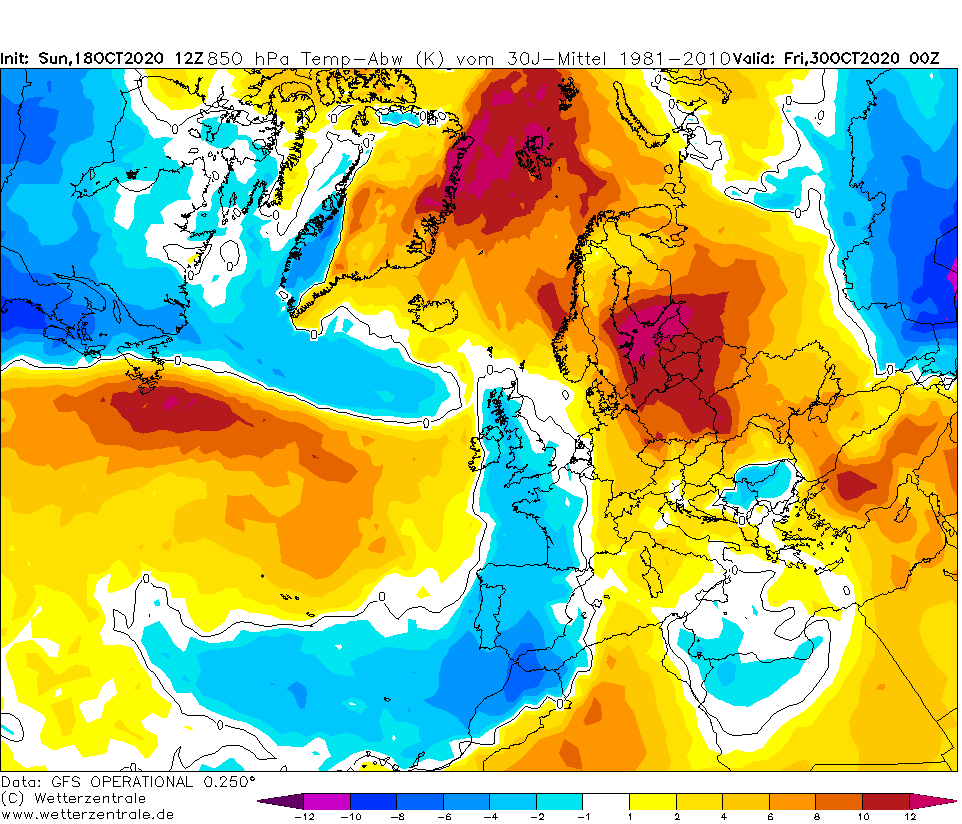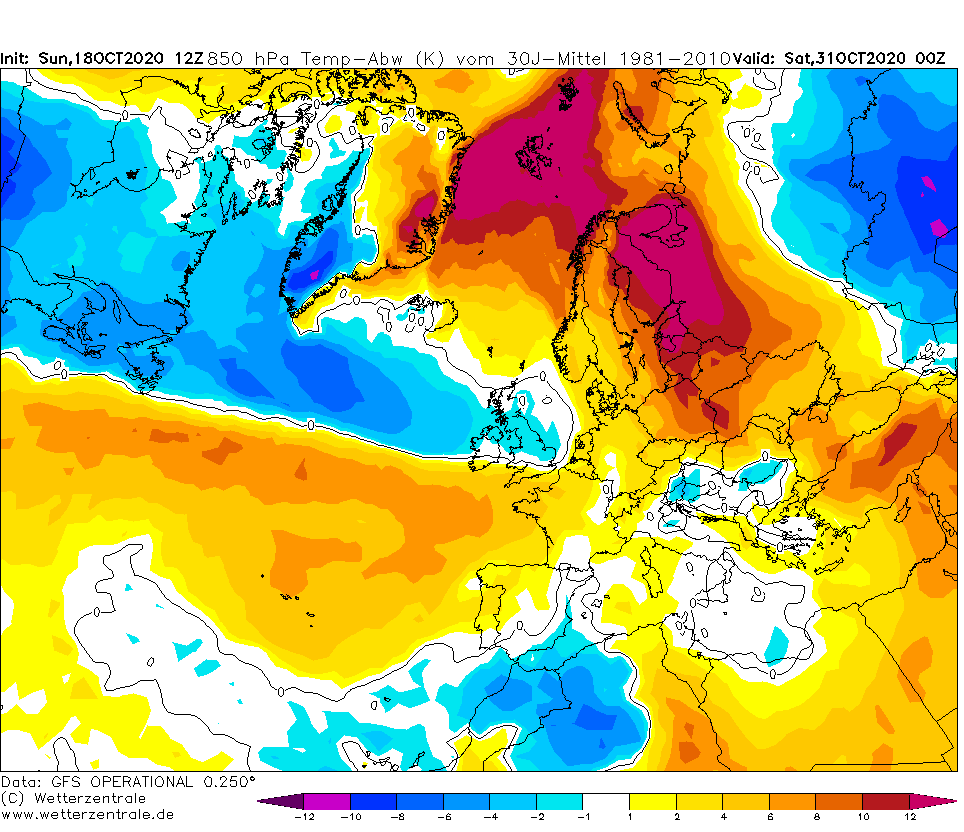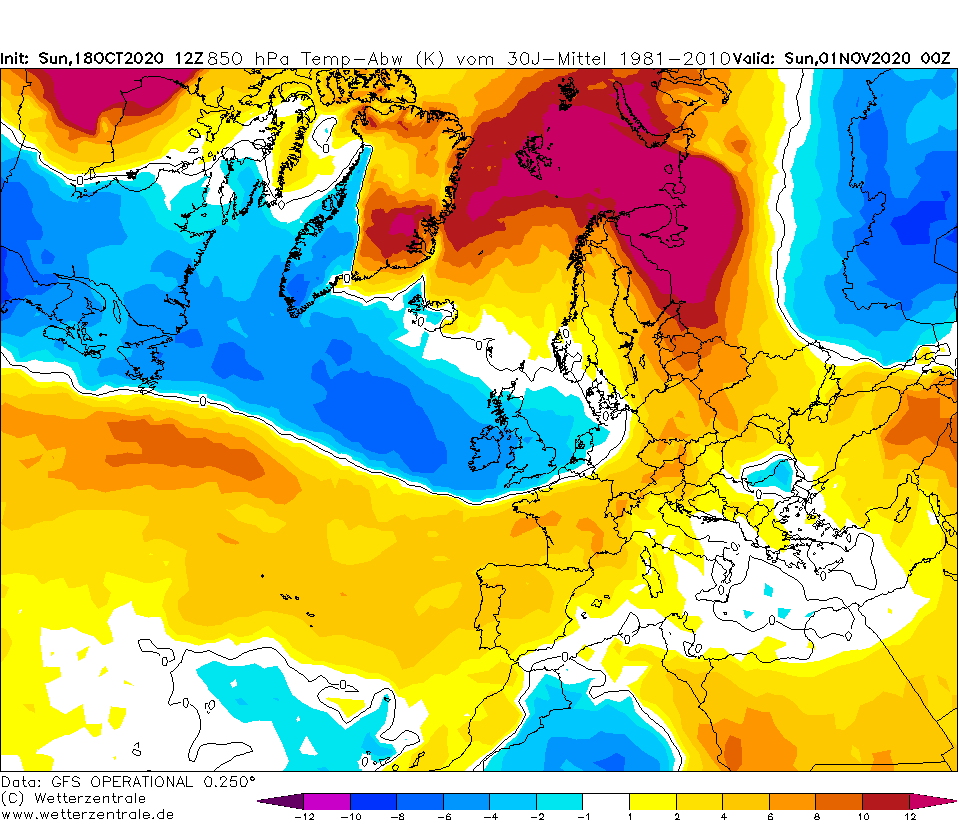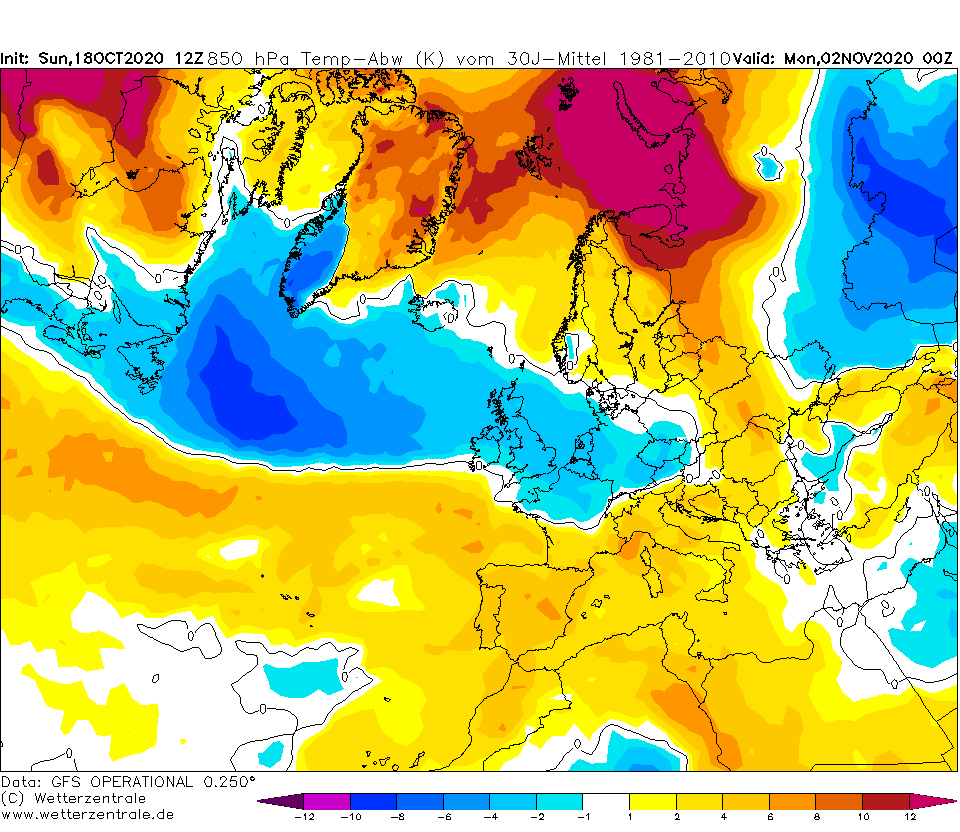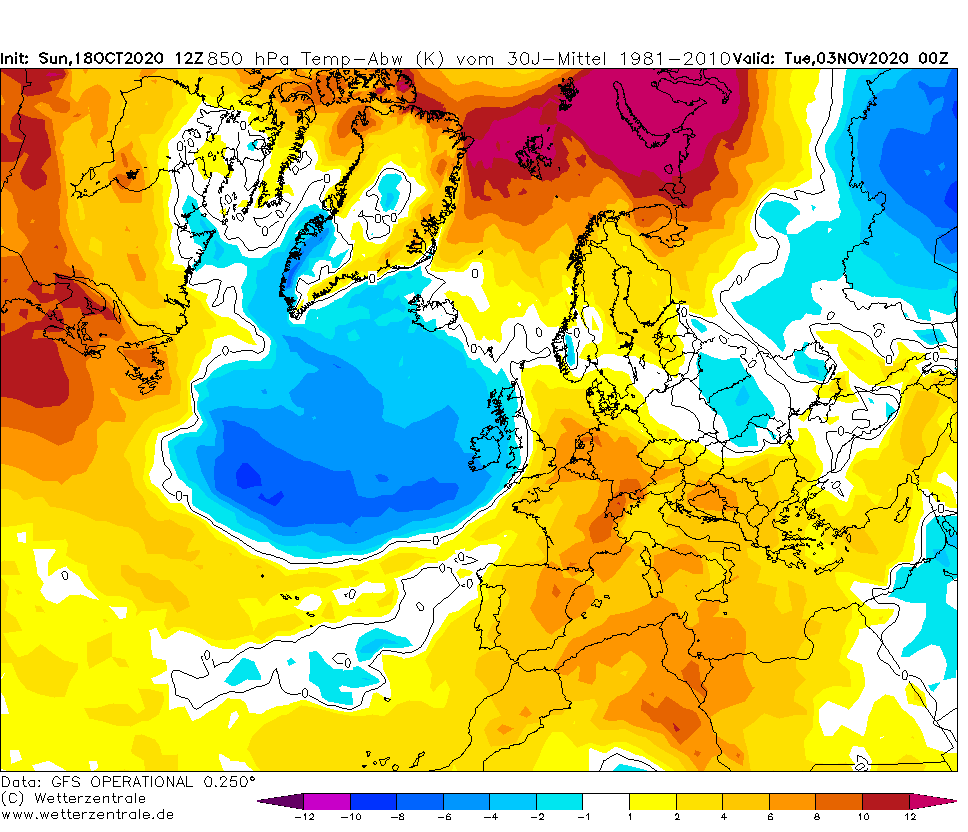 Read more: