Mid-September weather in Europe will be very dynamical, with 2 very strong low-pressure systems, which will effect the whole territory of Europe after 15. September.
While western and central parts of Europe are waiting possible ground frosts during the next work-week in mountainous low elevated basins and valleys /https://mkweather.com/2020/09/03/frosts-and-ground-frosts-in-europe-next-7-days-protect-your-flowers-and-harvest//, Eastern Europe, Balkan and Eastern Mediterranean will stay in hot, or least warm air /https://mkweather.com/2020/09/05/cyprus-with-new-absolute-national-record-462c-115f/; https://mkweather.com/2020/09/04/turkey-hits-abnormal-heatwave-484c-119f-only-06c-from-absolute-national-record-from-27-august-1961//.
Evolution of hurricane season over Northern Atlantic will be for Europe very dramatic, mainly around 14.-15. September, when towards Ireland, Scotland and Norway will shift next big windstorm with hurricane-force winds and after 18. September, when towards coast of Europe will aim the real hurricane, probably degraded to a tropical storm.
For now, the windstorm would have to hit UK and Norway around 13.-16. September, with really storm predicted wind gusts up to 167 km/h westerly from Ireland.
Possible ex-hurricane / tropical storm /ex-tropical storm could hit France around 22. September, after long-term shifting above Atlantic.
It appears, that after windstorm and before a tropical storm, cold air will move above France and Germany, therefore, tropical storm can downgrading very quickly. However, with the next possible cooldown over parts of Europe thanks to its southern stormtrack.
Track of both systems detected on Peak Wind Gusts /wcharts.com: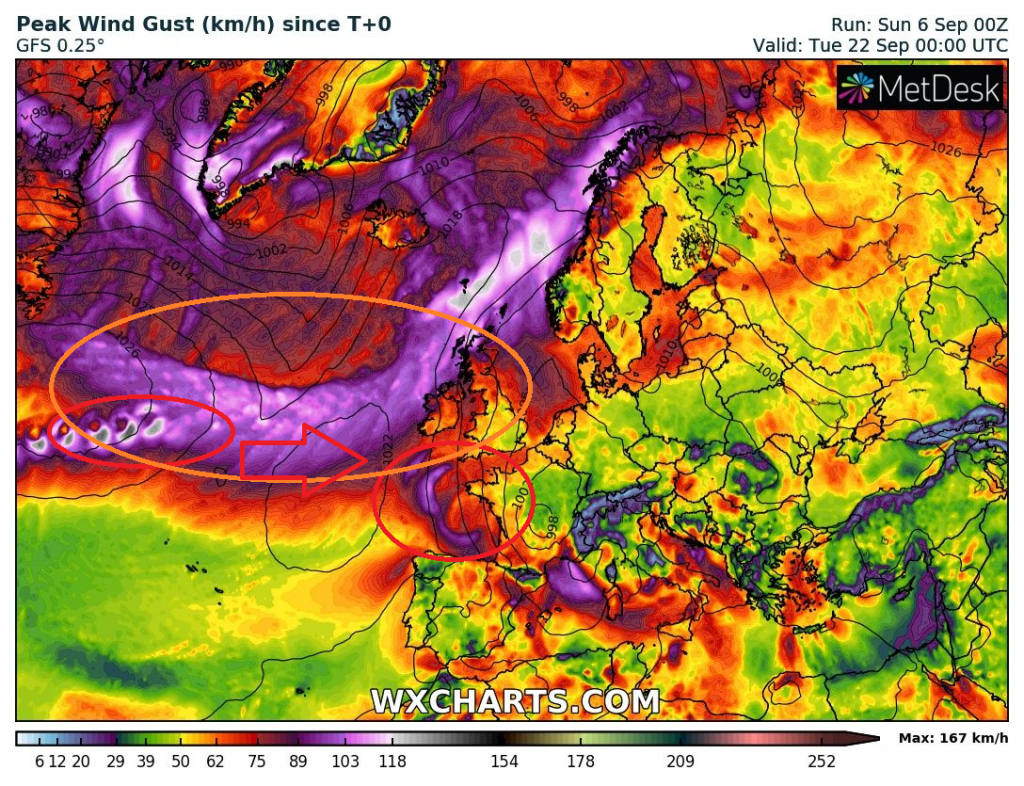 Anomaly in 850 hPa before an arrival of windstorm /wxcharts.com:
T850 hPa above +15°C across parts of the UK and Scandinavia – in the summer air with +15°C and more is linked with tropical days with maximum temperature over +30°C /wxcharts.com: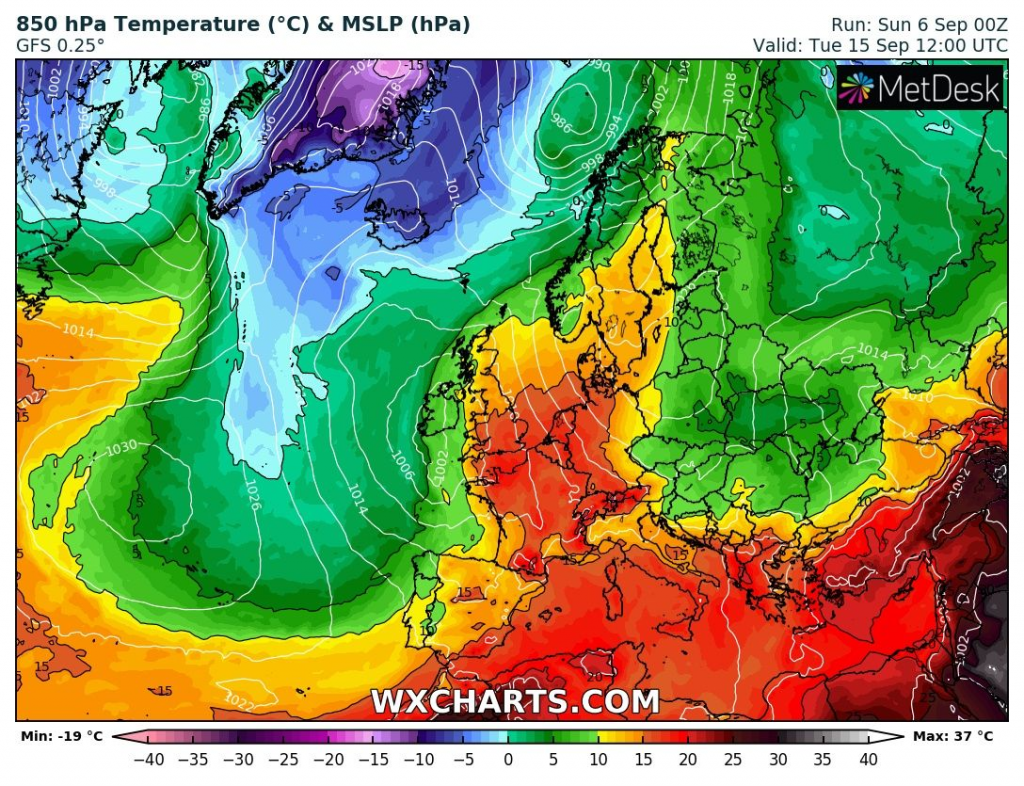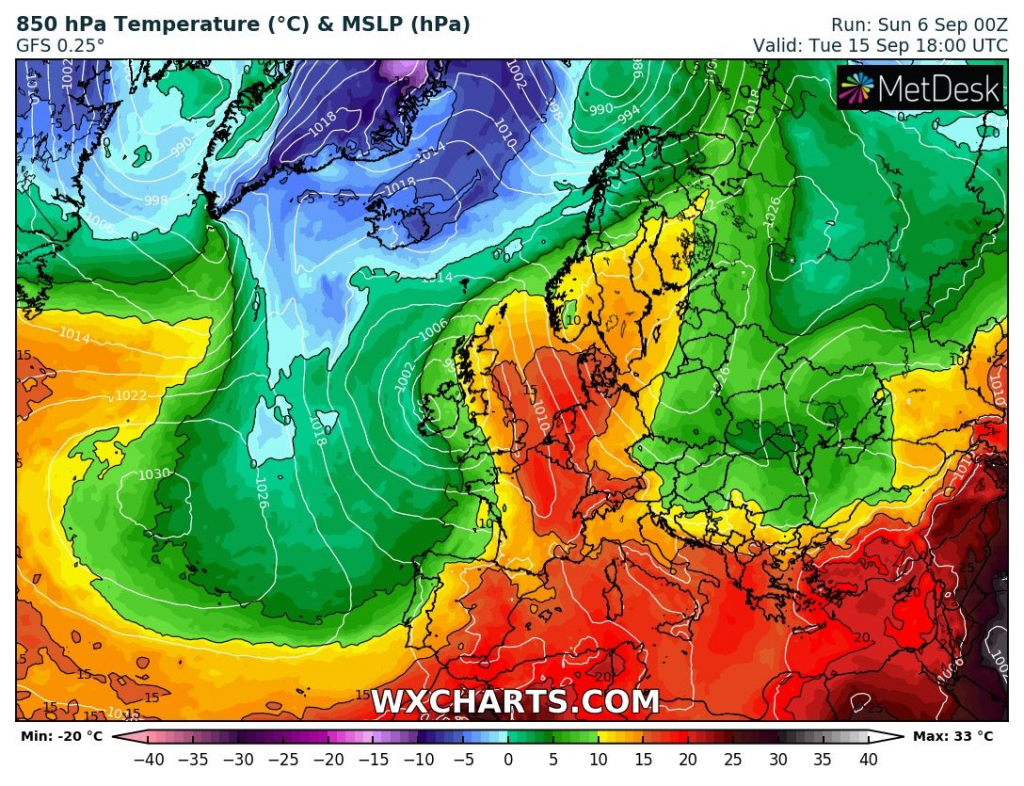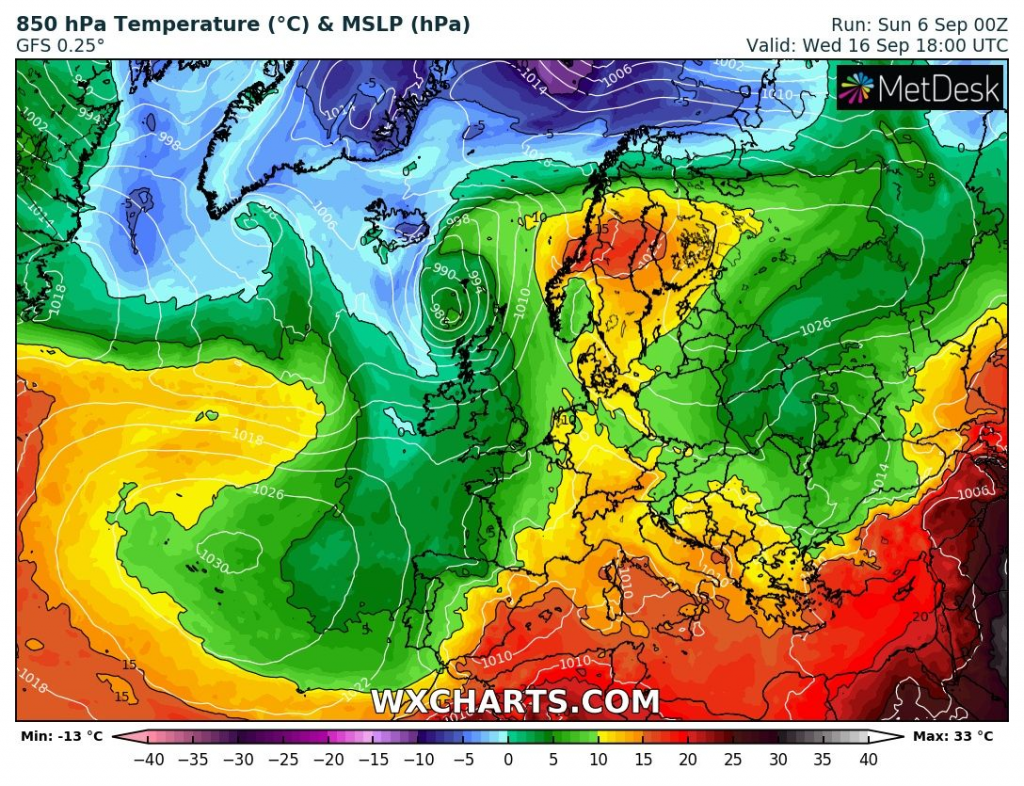 Cooldown in 850 hPa after windstorm and next deep pressure low, and before an arrival of possible (ex-) tropical storm on 20. September 2020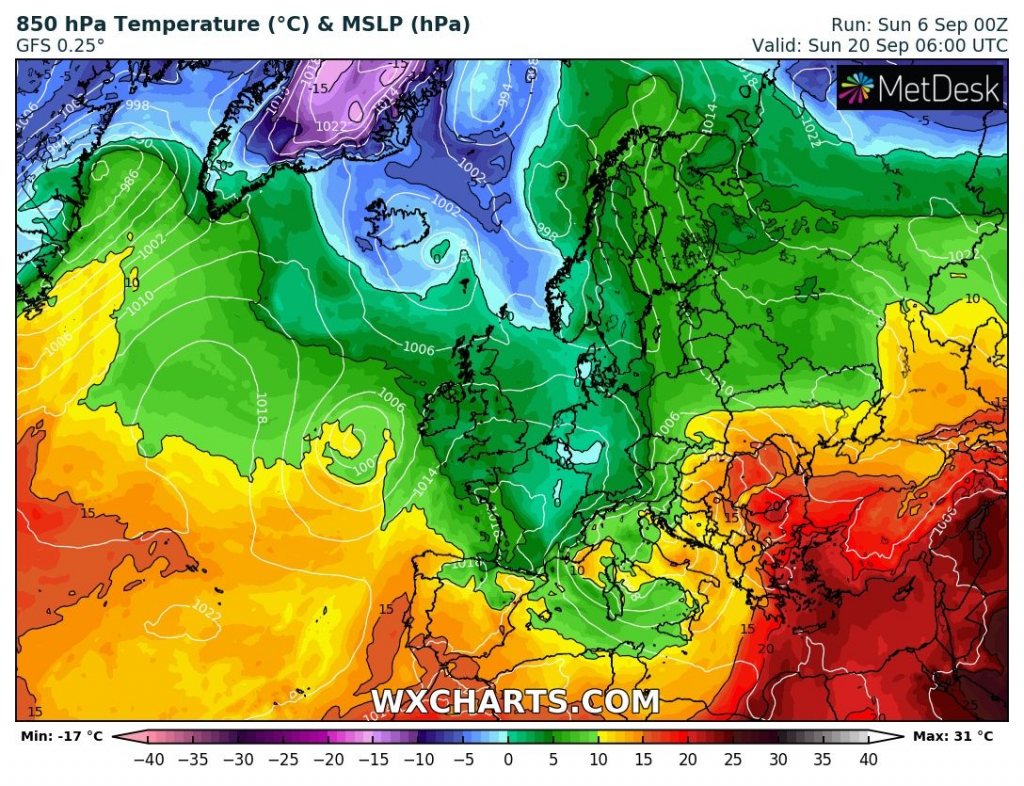 Read more:
(Visited 71 times, 1 visits today)