Portal electroverse.net, which is watching cold extremes around the world noticed extreme coldwave in Korean peninsula this week – in Hongcheon, east of Soeul, was measured -23,5°C on Tuesday, 15. December 2020 and round of severe frosts hit all country, with rarely Arctic days below -10°C (all-day) in low situated area.
With even stronger frosts must fighting people in North Korea, where according to International Exchange Site was measured on Wednesday only -27,5°C (!) with extreme cold weather below zero several days in a row in all country, too with regional Arctic days with maximum temperatures below -10°C, rarely below -15°C.
Moreover, around 26. December, Korean Peninsula expects next extreme cold blast (such as large parts of China, Russia, Mongolia and Japan: https://mkweather.com/2020/12/18/extreme-snowstorm-hit-japan-2-meter-snowdrifts-buried-1000-people-on-highway-for-40-hours/; https://mkweather.com/2020/12/17/extreme-winter-hit-yakutsk-siberia-58c/), with temperatures up to -28°C in 850 hPa in North Korea, what should mean frosts around -35°C in lower situated basins and valleys!
Second round of severe frosts should be critical in South Korea, too, with possibility of temperatures -25/-30°C in the coldest regions, maybe rarely under -30°C, with widespread problems outdoor and mainly, with possible worsening of COVID-19 crisis in extremely cold and dry weather.
In China and Siberia, it will be critical too – in Yakutsk region, temperatures should reach temperatures below -60°C this year already in December.
Moreover, not strong, but significant SSW (Sudden Stratospheric Warming) is possible in January, with expected peak of Winter 2020/2021 in mid-latitudes.
Mkweather will watch situation in Asia, too, and bring fresh news shortly after Christmas 2020.
More sources:
https://www.koreatimes.co.kr/www/nation/2020/12/281_300913.html
https://www.bna.bh/en/news?cms=q8FmFJgiscL2fwIzON1%2BDixQ5duHsXdSoI5xJRcrxf4%3D
https://www.9news.com.au/world/coronavirus-south-korea-warns-of-first-potential-lockdown-as-covid19-numbers-continue-to-rise/49ff6c7c-cab3-4324-9a77-def8538de3d8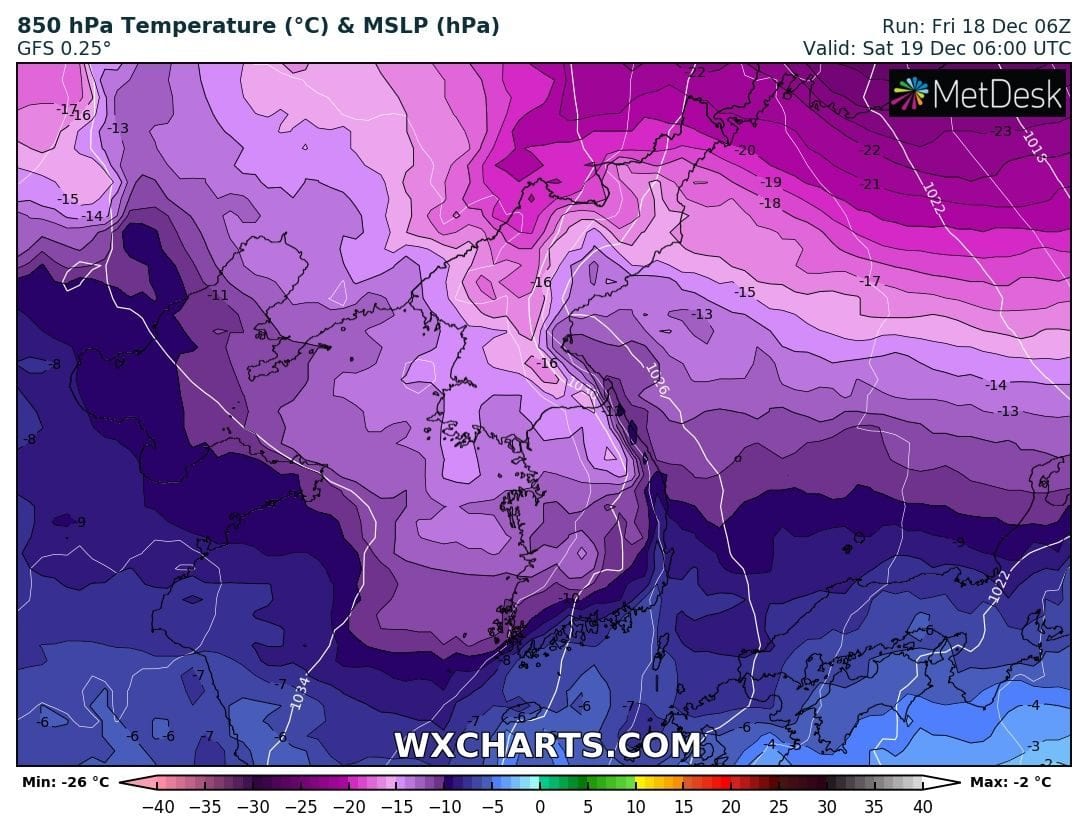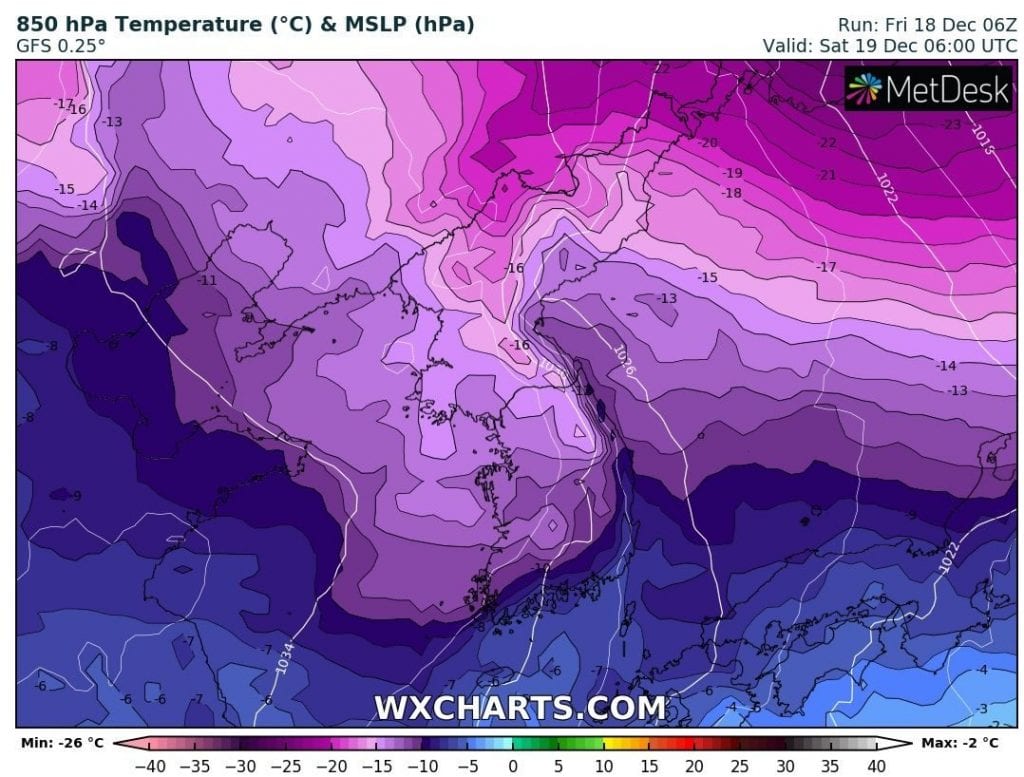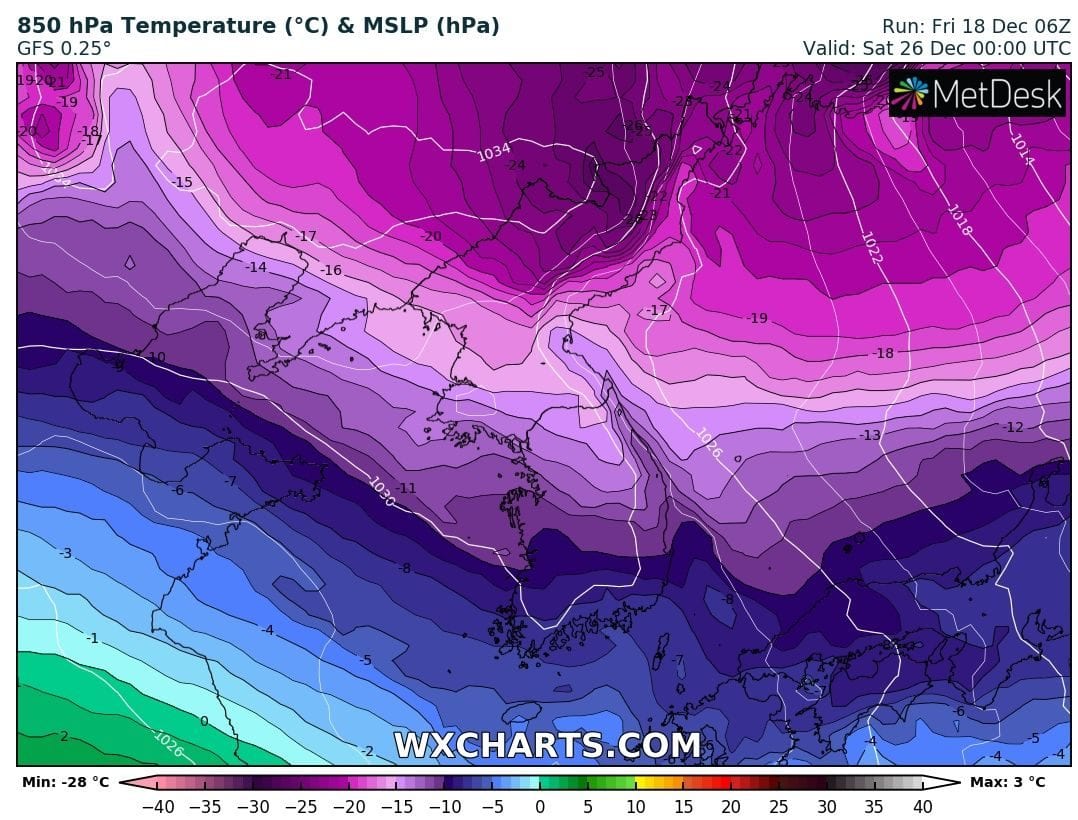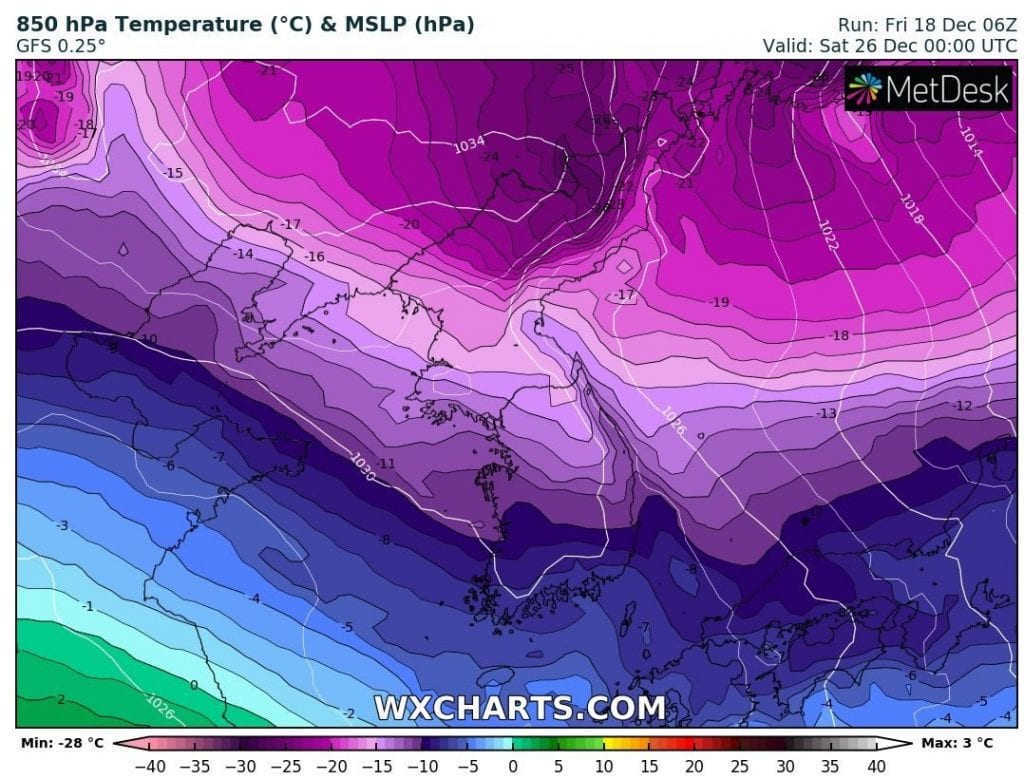 Read more:
(Visited 35 times, 1 visits today)