Not only Texas and central USA /https://mkweather.com/2021/02/16/70-4-of-the-usa-under-the-snow-the-snowiest-winter-ever-record-is-70-9-and-the-next-snowfall-is-expected//, but too northern Mexico reports historic frosts.
In Monclova, northeastern Mexico (620 MASL), minimum temperature on Monday, 15. February dropped to -10,0°C / 14°F, what is the lowest temperature in the city in all-time history!
Overcame was old records from 1962, 1983 and 2011.
Similar temperatures were measured in Piedras Negras and Ciudad Juarez (around -10°C), -8°C reported Nuevo Laredo and -5°C Reynosa and Matamoros.
Temperature anomalies from long-term average above Texas were lower than -40°F and similar conditions for a time hit too northern Mexico.
5 millions people in Mexico reported power outages as winter storm in Texas freezed natural gas pipelines.
In northern Mexico, tropical or supertropical temperatures (above +35°C) are during winter months possible, but during extreme strong negative phases of Arctic Oscillation /https://mkweather.com/2021/02/06/ao-index-7-this-looks-like-historic-cicrulation-conditions-next-week//, Arcitc air is plunged into anomalously southern areas including northern tropical climate zone in Mexico.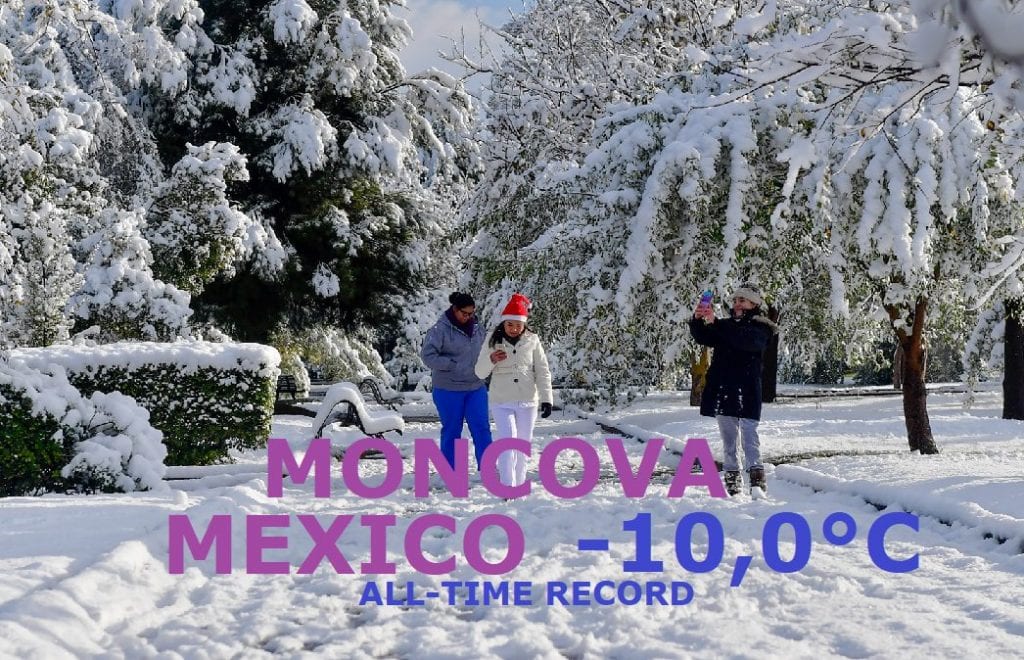 Read more:
(Visited 27 times, 1 visits today)