Extreme hailstorms hit Argentina, Patagonia with all-time record, +43,8°C
After long Siberian winter blast in Europe, which was a main topic of articles on Mkweather last weeks, we finally should to see to many January 2021 extremes around the world. And we certainly won't be bored!
Anomalous Summer 2020/2021 reports Argentina and Chile – while in Argentina after rounds of extreme storms with floods and extreme big hails is coming historic heatwave, Chile is bothered by widespread wildfires /net article/.
Meanwhile flash floods are from Argentina reported this week, too, such as during severe hails episode before 2-3 weeks ago, the most severe hailstorms hit San Luis province, Argentina, around 10. January 2021. The photos below catched hails from the region, which caused many damages.
Currently, partially thanks to La-nina pattern, anomalous heatwave has shifted from northern to southern parts of Argentina, with the highest temperatures in Patagonia in all-time history.
Station Cipolletti reported +43,8°C, what is 1°C higher temperature such was measured in the same station in 2013.
All next week, strong coldwave in the region is expected – very cold Antarctic air after powerful cold front will shift over southern and central parts of Chile and Argentina. In southern Patagonia, even, snowing is possible.
Return of hot summer is forecasted to early February 2021.
In contact of cold Antarctic air with tropical air masses from the north and east, next severe storms should occur in many parts of Argentina and Chile.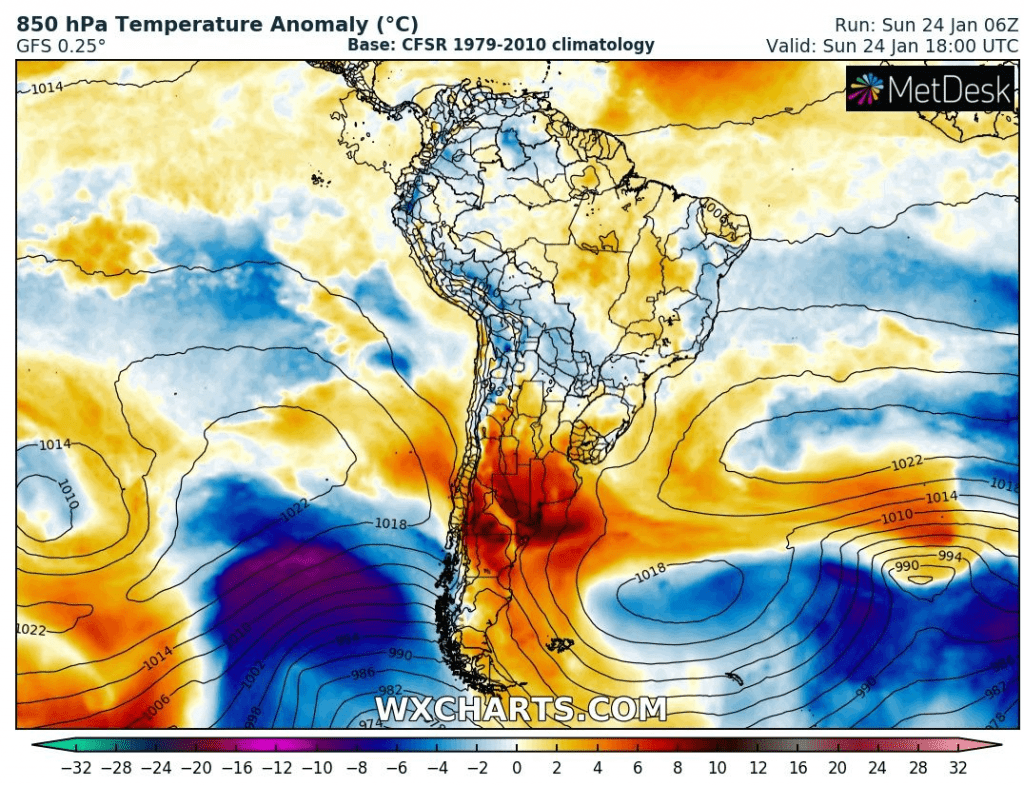 Read more: