Northern Hemisphere sinks into the one of the coldest winter times in 3rd millennium and North America won´t be an exception.
In last Mkweather articles, we have looked at into extreme forecast outputs for Europe and Eastern Asia /https://mkweather.com/2021/01/06/confirmed-invasion-from-siberia-in-europe-one-of-the-coldest-times-in-europe-in-the-3rd-millennium/; https://mkweather.com/2021/01/06/china-korea-and-japan-with-historic-frosts-beijing-may-see-coldest-temperature-of-21st-century-tonight-coldest-night-since-legendary-1985// and now, we should look at the most extreme outputs for the USA and Canada.
Although, atmospheric rivers are bringing extreme rainfall (rain and snow) into west coast of the USA and Canada these days, and after these cyclones will be flowing over North America from Asia day after day colder and colder air masses, absolute peak of Winter 2020/2021 for the USA and Canada is still forecasted, similarly such as for Europe, during the 4th pentade, or the 2nd decade of January 2021.
Similarly such as in Asia or Europe, in North America one of the strongest coldwaves for decades is during next weeks thanks to anomalous SSW possible (the highest Siberian air pressure above Eurasian continent in history (1094,3 Mongolia) and the deepest Aleutian low in history (921 hPa) in last period).
Extreme blocking circulation conditions should bring after warmer days from the first January 2021 decade really powerful winter conditions, such we should see in outputs below.
In northern Canada, frosts up to -55°C / -70°F are possible

(GFS expect -62°F frosts in Nunavut, but real conditions should be even colder locally),

in the USA should be overcame record -50°F / -45,6°C from Colorado from late December 2020

/https://mkweather.com/2021/01/01/super-cold-weather-in-the-usa-colorado-50f-456c// – "violet" negative temperature anomalies in 850 hPa will flood almost all USA for the time, with extreme winter conditions up to Gulf Coast.
Despite of forecasted warmer conditions over the USA in January 2021, the peak of winter should be in the middle of the month very aggressive, although relatively short. In contrary, parts of Europe and Asia will experience regionally with historical cold blasts and on of the coldest Januaries in history or minimally, since 2000.
Mkweather will be furthermore monitor current situation and brings fresh news about the newest forecasts and measured temperatures (or snowfall) across Northern Hemisphere. during arriving absolute peak of Winter 2020/2021.
Infographics: wxcharts.com, wetterzentrale.de, tropicaltidbits.com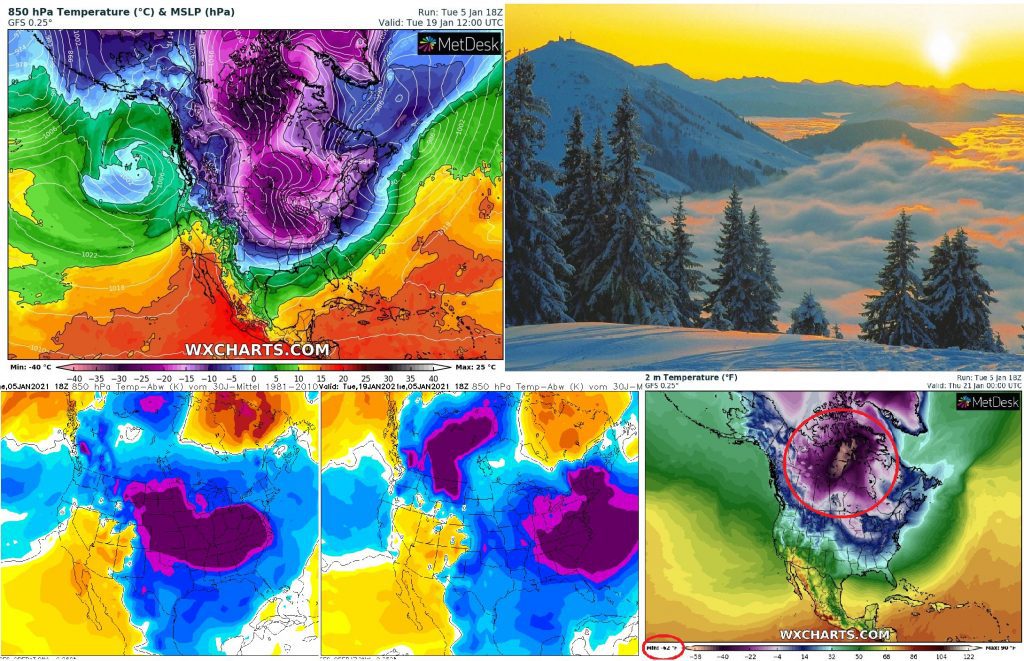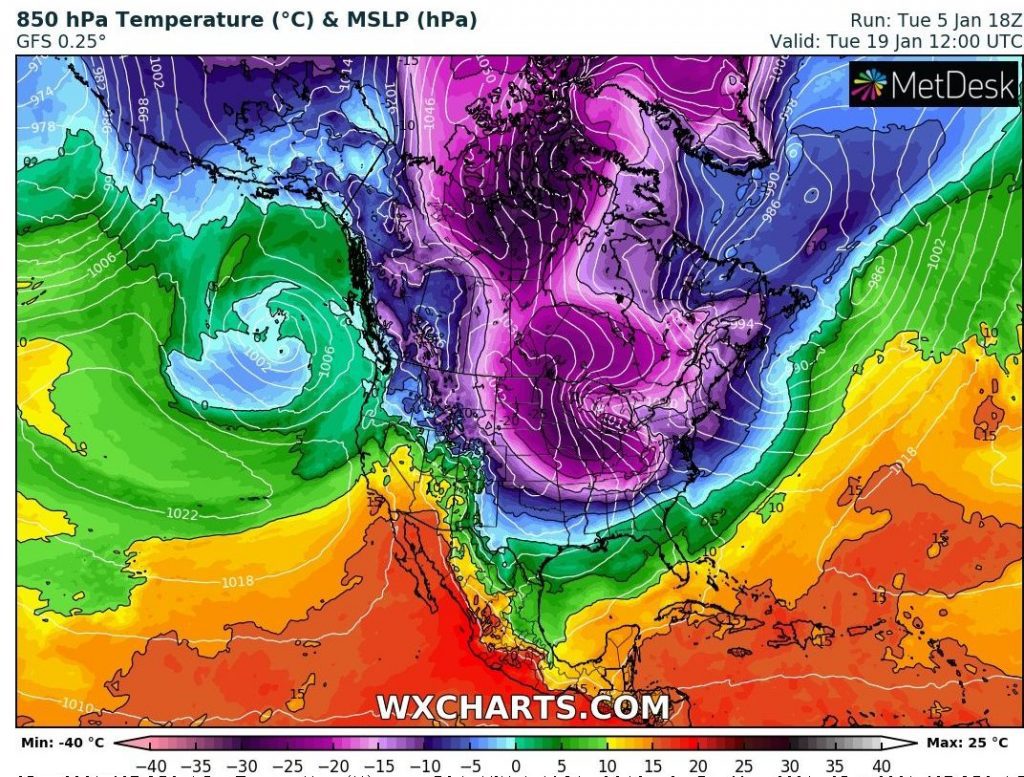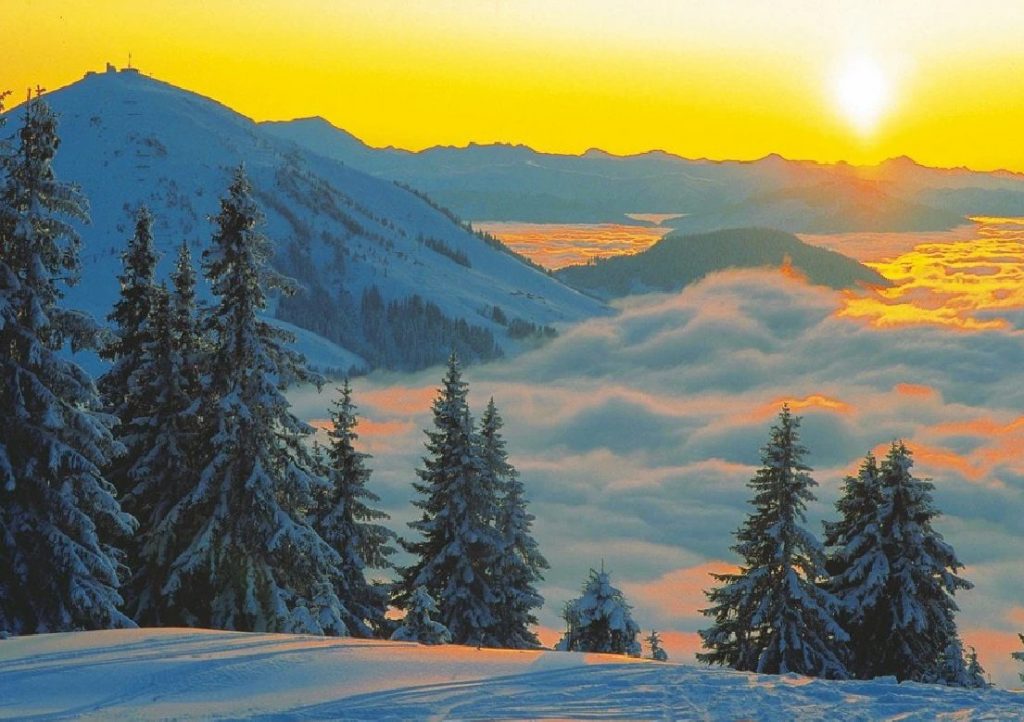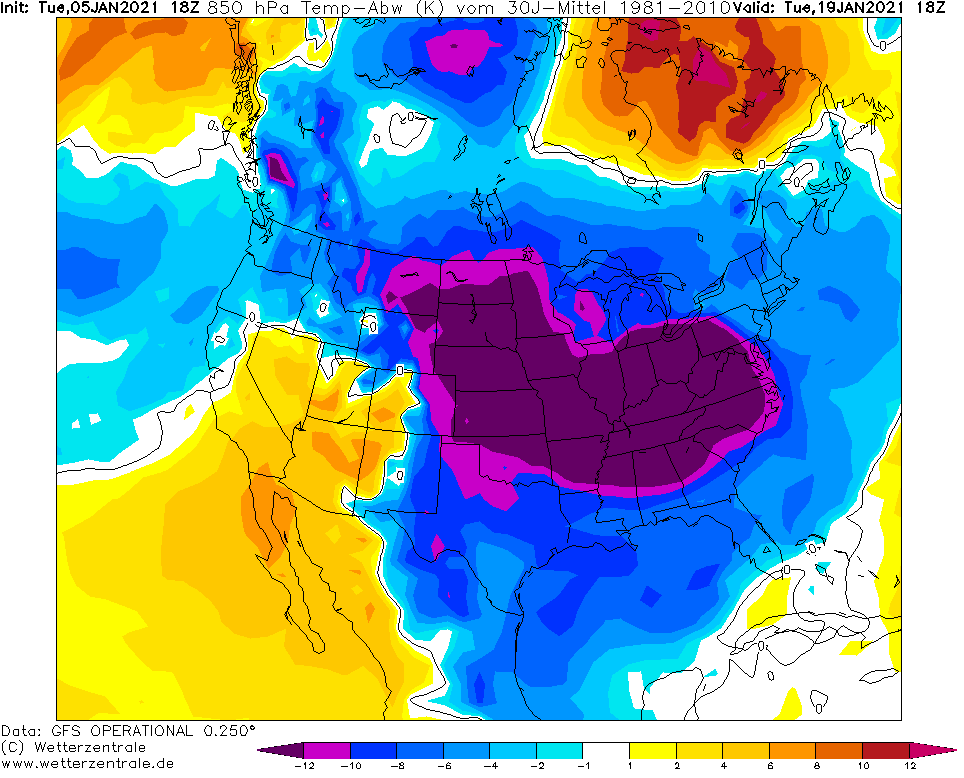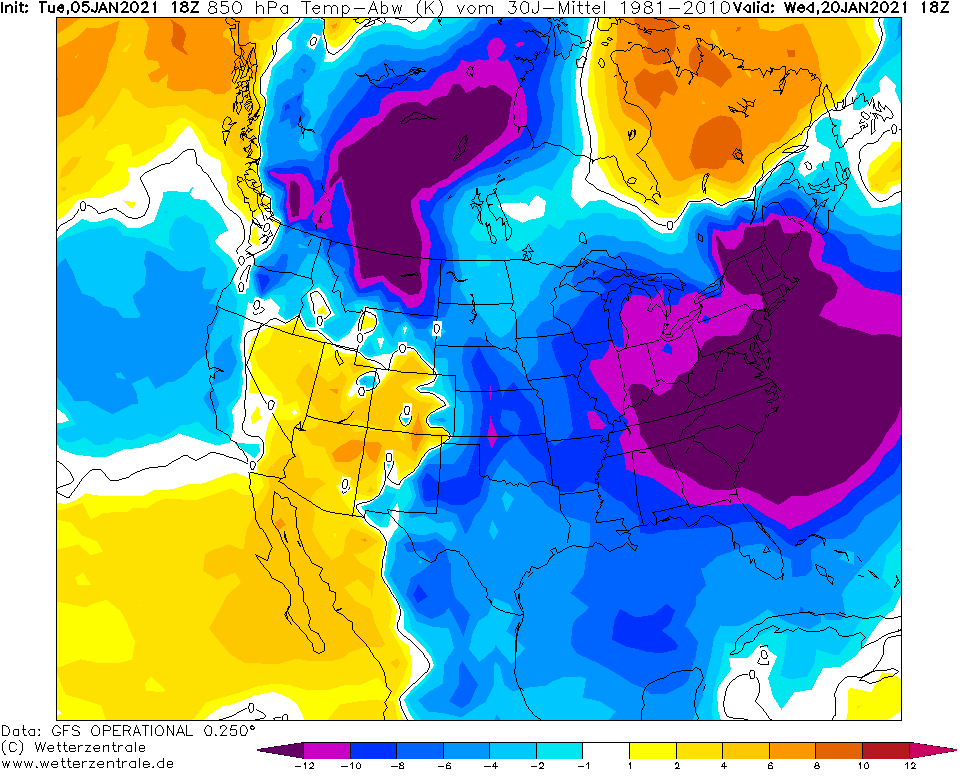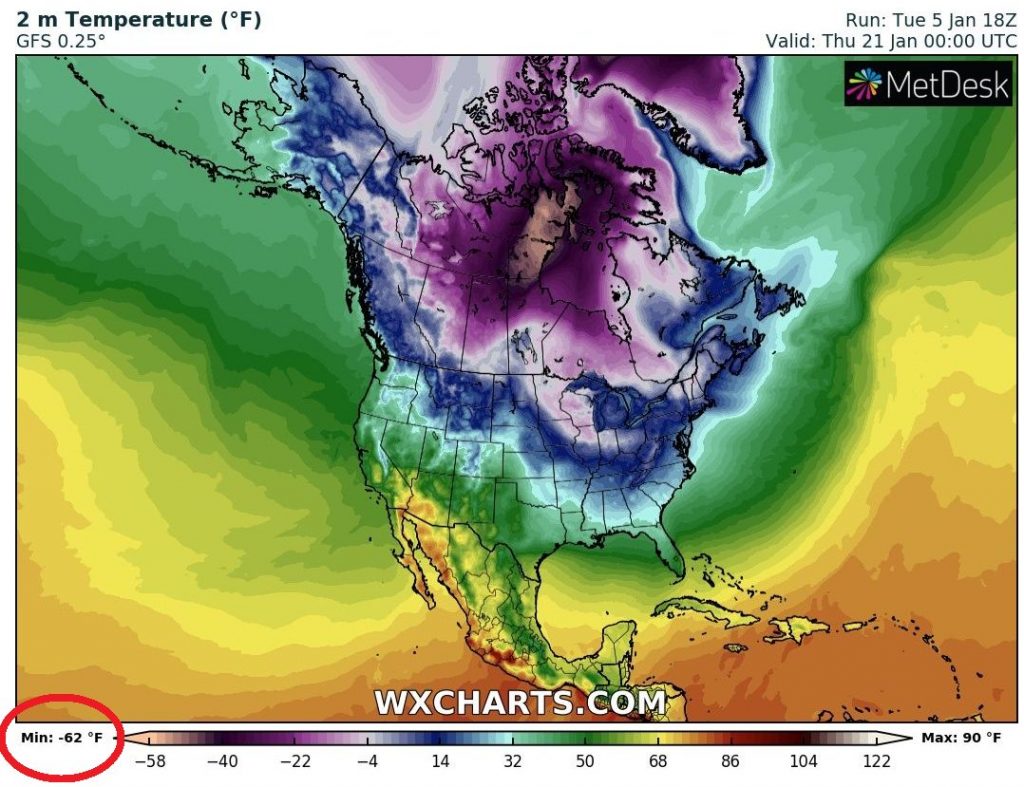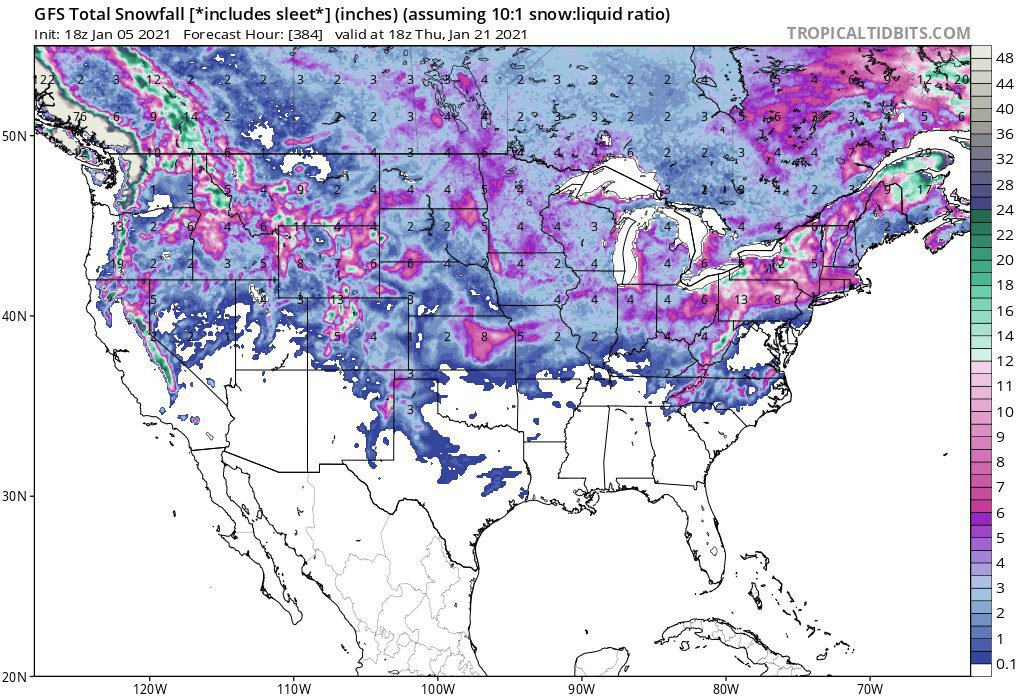 Read more:
(Visited 82 times, 1 visits today)