Next powerful storm hit Iceland /last strom: https://mkweather.com/2020/11/29/iceland-with-powerful-blizzard// from Thursday to Friday, 3.-4. December 2020 and after deep cyclonic area, a part of polar vortex, has started to flow over Iceland and western coasts of Europe extremely cold air with Greenland´s origin.
While storm last week, between Wednesday and Friday, 25.-27. November was associated mainly with blizzard conditions and very deep pressure, current storm scored with measured winds.
In Hamarsjorfou, southeastern Iceland (coastal area), meteorologists on Thursday, late evening have measured extremely high wind gusts, according to Severe Weather Europe up to 223 km/h!
As we should see in ESWD database, extremely wind reports have been observed across all Iceland, with 3-digit win gusts in most of populated areas.
Weather in Iceland was last days extremely dangerous - severe winds were accompanied with snowstorm and in basins under 800 MASL with Arctic days, with maximum temperature below -10°C.
On Saturday, temperatures in Iceland have dropped almost to -15°C / 5°F and still are decreasing!
In Stafholtsey temperatures have dropped already to -14,3°C, in Blonduós to -13,9°C, in Grimsttadir to -13,3°C, in Akureyri to -13,0°C and in Reykyavik to -9,0°C.
Extremely cold air from Greenland and Arctic shifted here on the back side of the cyclone, which brought severe winds last 2 days.
Cold air is gradually shifting above Ireland, the UK, Spain, Portugal and France, with very unfavorable and dangerous weather in some parts of continental Europe, e.g. Alps /https://mkweather.com/2020/12/04/polar-vortex-is-here-in-the-alps-4-meters-of-snow-expected//.
During and after transition of the part of polar vortex above Europe, widespread snow events and then severe frosts hits almost all Europe until Christmas. And how will be weather at the Christmas? Soon in Mkweather updated Christmas forecast for Europe (and too USA/Canada).
Infographics: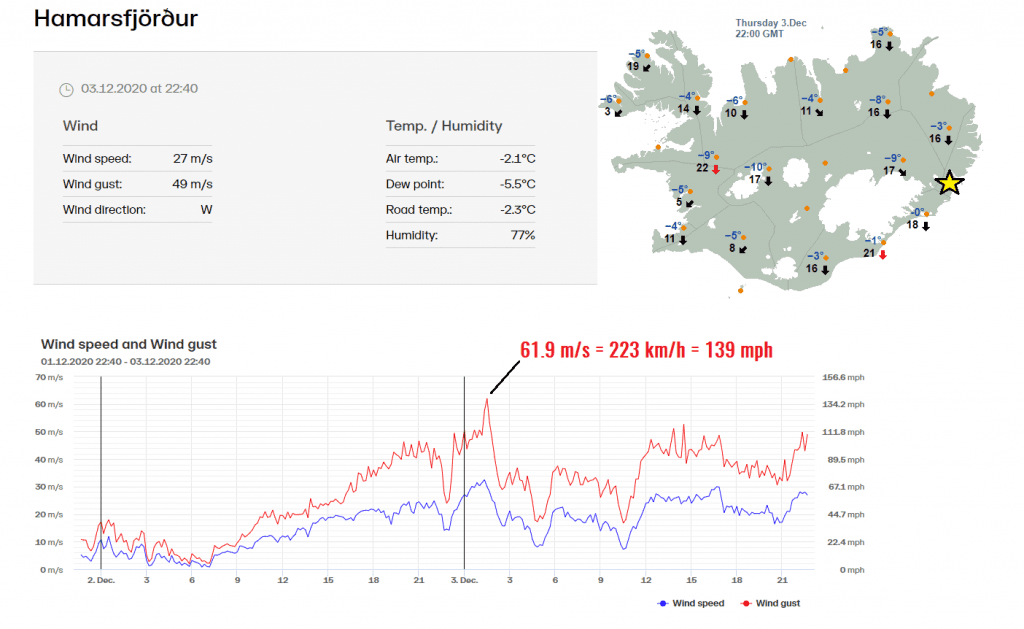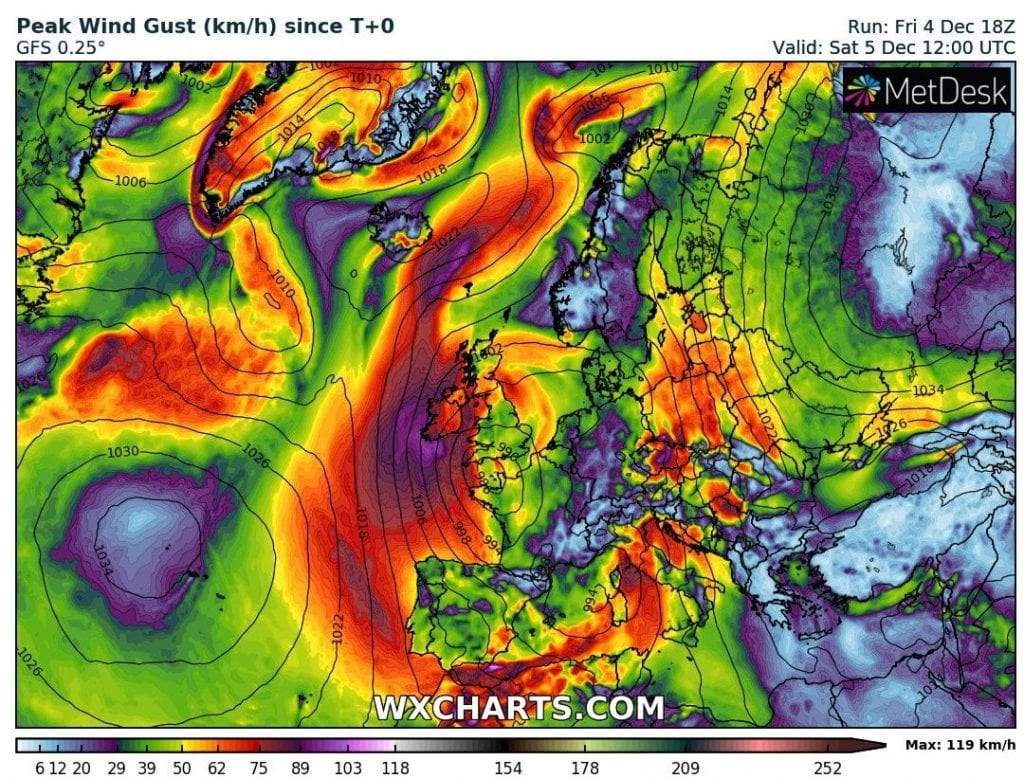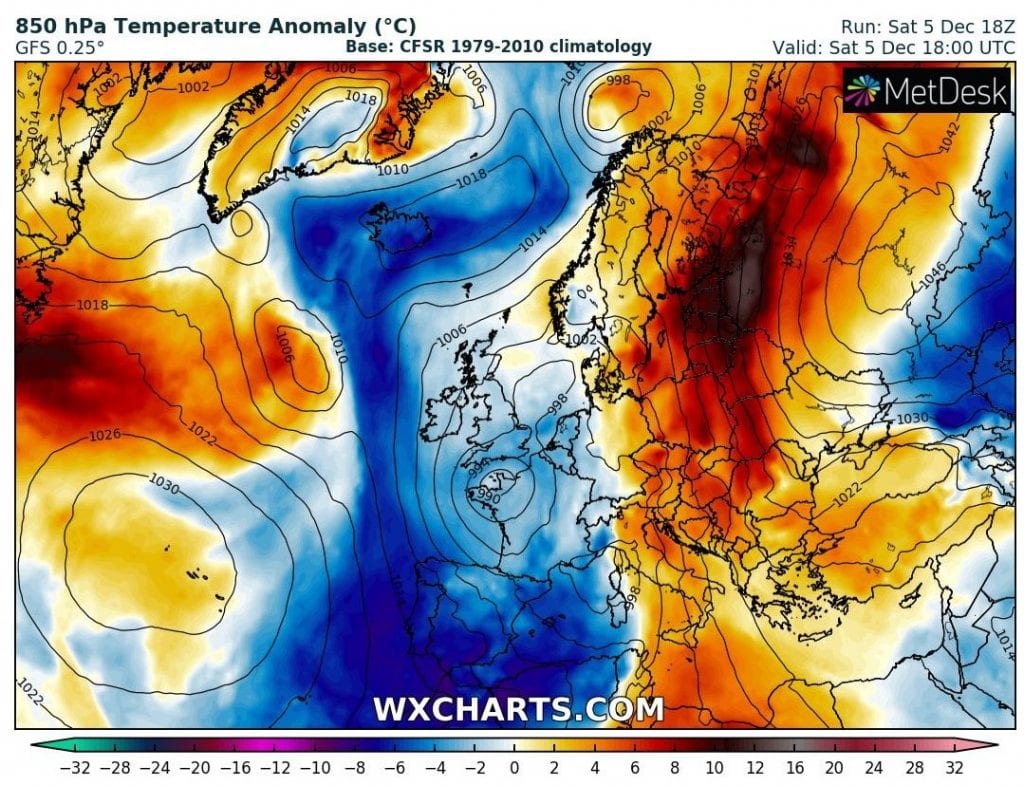 Read more:
(Visited 41 times, 1 visits today)