Extreme windstorm Bella hit Europe with winds 100-180 km/h, England reports severe floods and snowfall, France tornadoes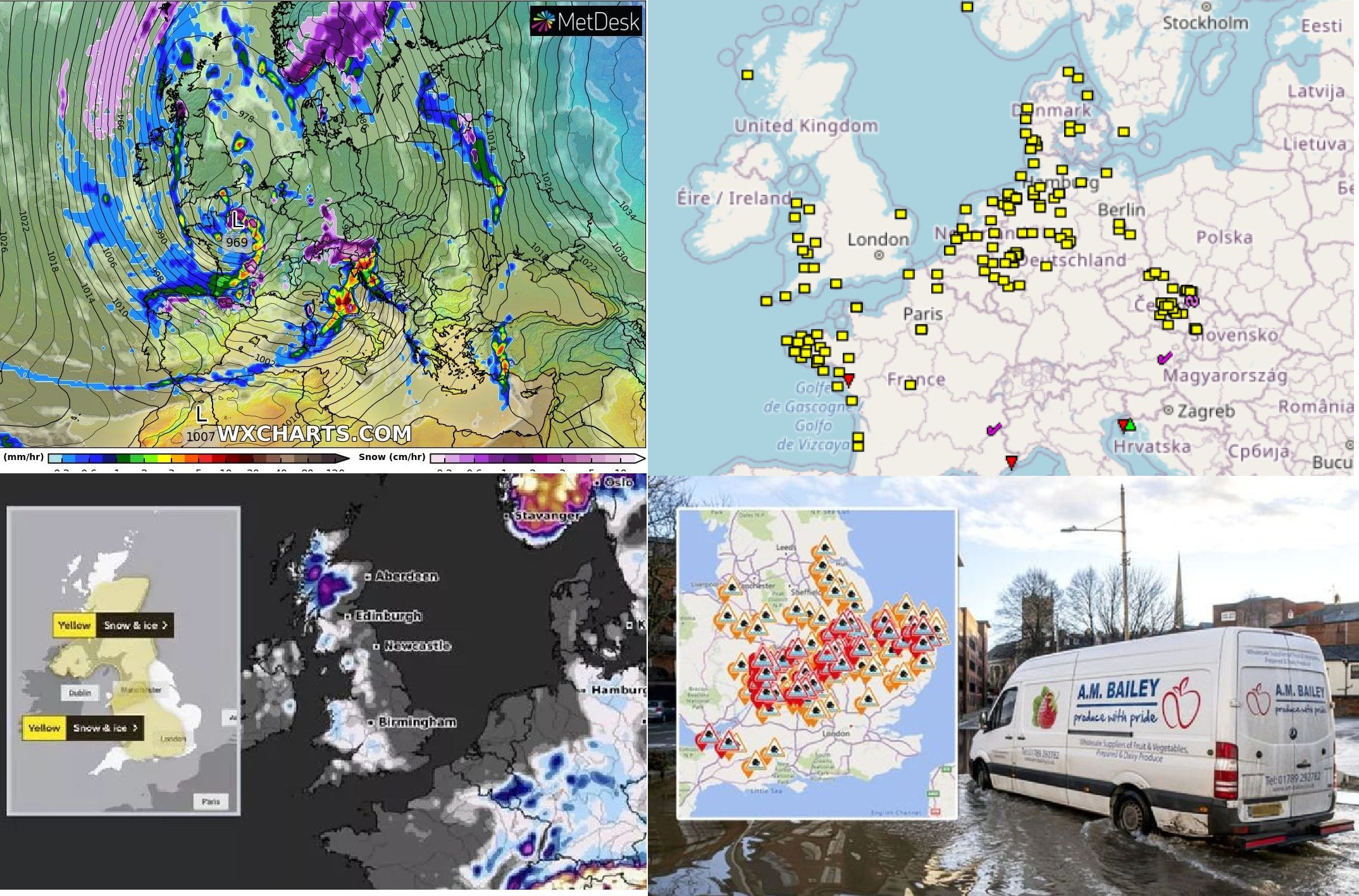 Extreme winds, heavy rain, widespread floods, blizzards, very low temperatures with freezing windchill or even tornadoes– it all is bringing windstorm Bella across Europe last days and it´s effects are forecasted in Europe until New Year 2021, yet!
According to European Severe Weather Database (ESWD), Bella is bringing extreme winds 100 – 180 km/h to lowlands and mountains of the UK, France, Benelux, Germany, Czechia and Silesia (SW Poland).
In Estaca de Barres, Spain and Ouessant-Stiff, France, have been measured wind gusts up to 151 km/h / 144 km/h last 48 hours – it´s a coastal stations in northern Spain and northwestern France, not mountains. Great Dun-Fell, UK, reports 139 km/h, Hasvik-Sluskfjellet, Norway, 137 km/h (basin), Aberdaron, UK 133 km/h (coast), Isle of Portland, UK (coast) 127 km/h, Brocken, Germany 130 km/h, Mace Head, Ireland (coast), 122 km/h. From mountainous stations, the highest wind gusts are reported from Kasprowy Wierch, Poland, 173 km/h.
In Samosierra, Spain, has fallen 243,5 mm of rain / 72 hours from Saturday to Monday, 26.-28. December, in Porsgrunn, Norway, 134,6 mm / 48 hours on Sunday and Monday, 27.28. December 2020.
In France, even 2 tornadoes occurred – one in Saint-Étienne-de-Mer-Morte on 28. December and one in Beaulieu-sur-Mer on 25. December 2020.
England is since Christmas 2020 in flood emergency, devastating floods hit mainly central, western England and Wales during last days.
Vacation in the mountains are not very lucky solution for mountains in Scotland, Ardennes, Alps, Czechian Massive, Pyrenees, Spanish mountains, Scandinavian mountains or Carpathians – severe winds are causing many problems in power outages, falling trees and in the Alps and Scandinavian mountains, but soon in few other parts of Europe with blizzard conditions. Snowing early current week reports almost half of the UK´s territory and snow has appeared in Ireland too, parts of Scotland (low-situated basins) reports all-day frosts.
Temperatures in the UK are expected to drop -8°C below long-term averages around Silvester and New Year 2020/21, with even lower windchill temperatures on the back side of robust cyclonic system which will shift over Europe during next days. Similar situation will be soon across all western half of European continent – with winter conditions including snowing and strong frosts.
Long coldwave is expected in the UK and France minimally until 12. January and in Spain until 5. January 2021 /one article within next series on Mkweather/ and winter storms are very probable not only in moderate, but too in subtropical climate zone, rare winter storms should appear even in northern Sahara or Arabian Peninsula.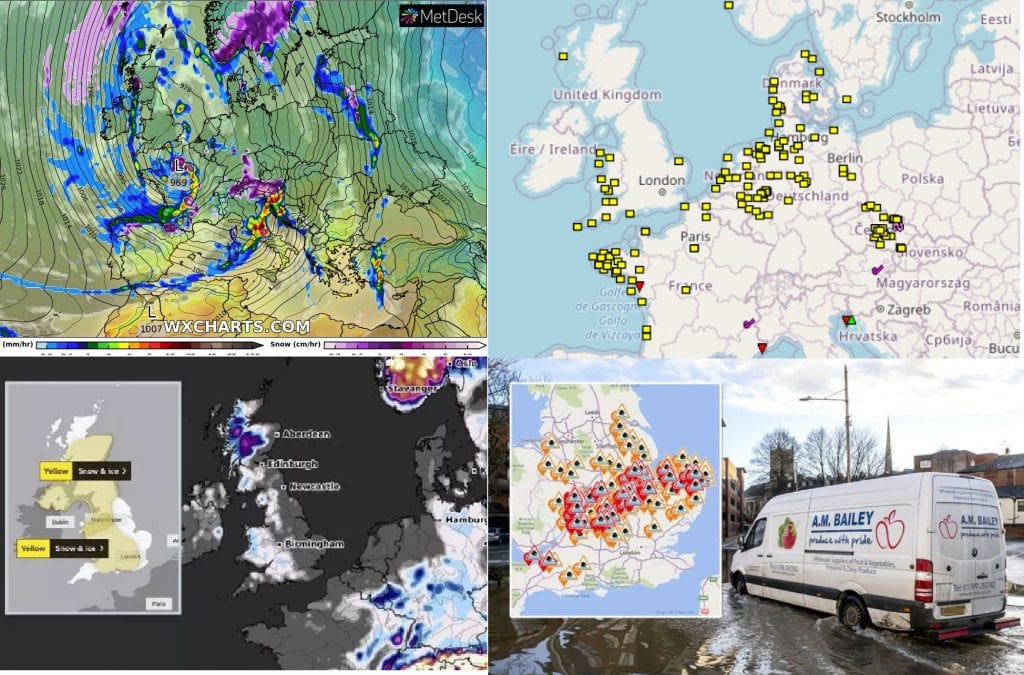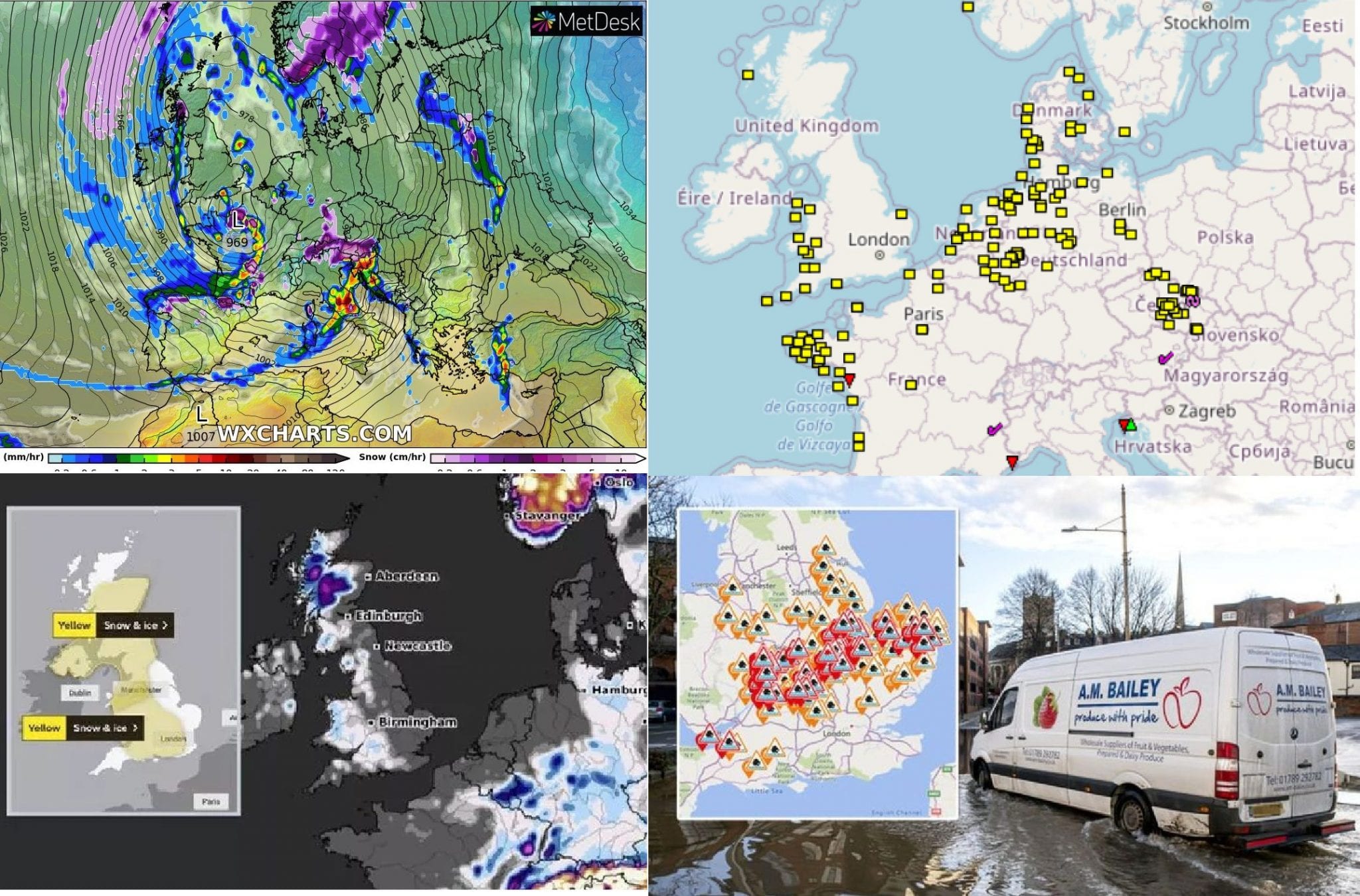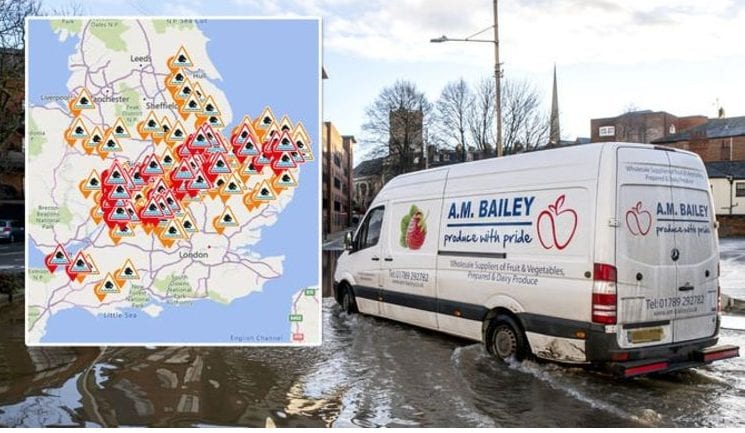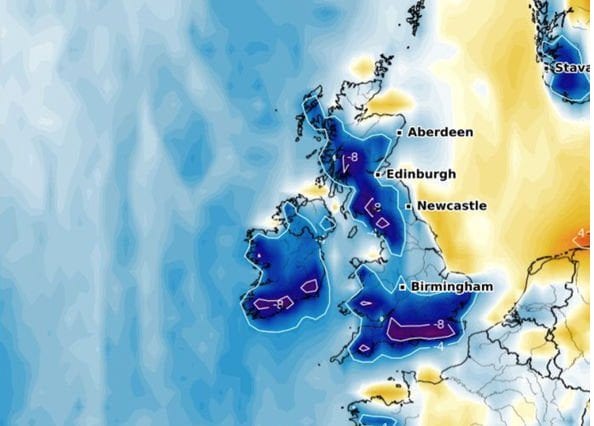 Read more: