As we showed in last series of articles, mainly Northern Plains and Midwest will experience with extreme coldwave during next week (some parts until 15. September), with temperature anomalies regionally up to -20°C during several days.
Cold weather will be linked with extreme powerful storms in northern and norteastern parts of US on fronal wave and rarely, in cold air below 0°C in 850 hPa, at the night or in the morning, snowing can appear in Great Lakes area or northern Midwest.
Cold weather hits southern states temporarily, too, but in Midwest and parts of Northern Plains, cold pattern could continue up to 15. September 2020.
Situation will be linked with possible early frosts or ground frosts in hit areas, therefore protect your flowers and harvest against undesirable weather conditions.
Cold weather hit too large parts of Canada, with first snowing and frosts regionally.
Only west of continent will be bothered by powerful heatwave, with drought and significant wildfire risk.
Predicted T850 hPa anomaly, precipitation (storms) and T850 hPa over North America from Monday to Saturday 7.-12. September 2020 /wxcharts.com: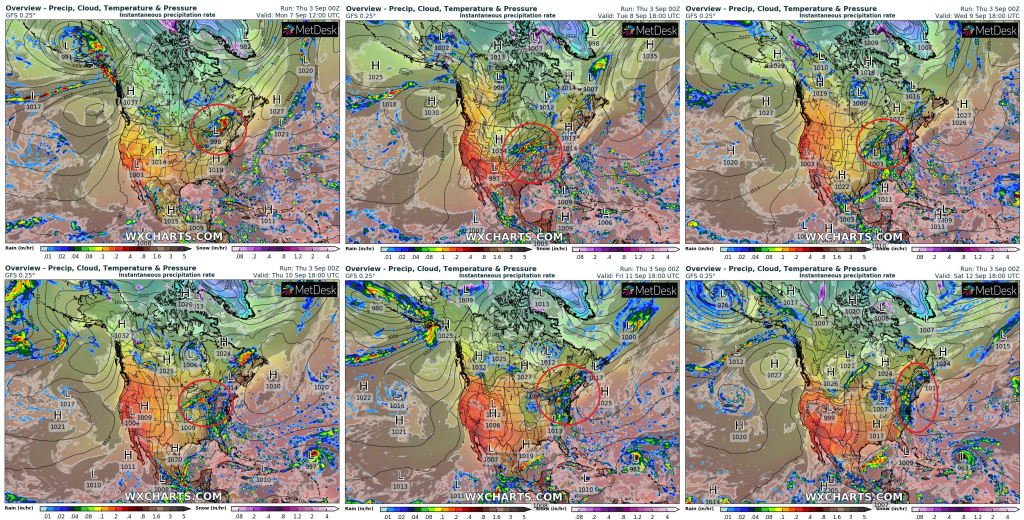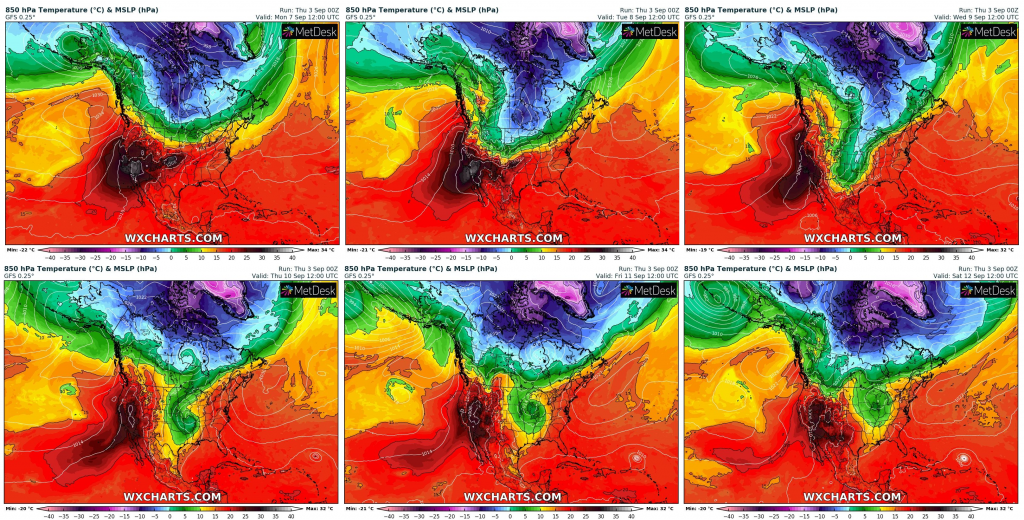 (Visited 34 times, 1 visits today)