Only a few days ago we have informed about 4 tropical threats, which appeared above Australian and Oceanian sector /https://mkweather.com/2020/12/02/summer-2020-2021-forecast-for-australia-new-zealand-and-oceania//.
From one of these tropical threats developed Tropical Cyclone Ana (Category 2), which hit Fiji in full power.
After 100 – 150 mm rainfall, 1 – 1,5 meters of flood water flooded many cities across islands. The worst floods were reported from regions Seaqaqa and Labasa.
1 killed and 5 missing have been reported and around 7600 people have been evacuated.
Only in December 2020, Fiji hit the strongest cyclone in all-time history – Cyclone Yasa, Category 5 /https://mkweather.com/2020/12/18/national-disaster-in-fiji-deadly-cyclone-yasa-in-holiday-paradise-category-5-with-350-km-h-wind-gusts-new-zealand-should-have-hard-christmas//.
Moreover, another tropical storm – Bina – was shifting towards Fiji from northwest and system hit northern parts of Fiji and Vanuatu during 1.-2. Feburary 2021, with additional heavy rains and flooding.
Already 3 cyclones in a short time – that is sad statistic for Fiji from last 6 weeks. Cyclone season in the region is however not at the end and it should be dramatic months before us /https://mkweather.com/2021/01/24/tropical-activity-forecast-for-next-month-and-half-year-videos-ts-eloise-kimi-chalane-imogen-danilo//.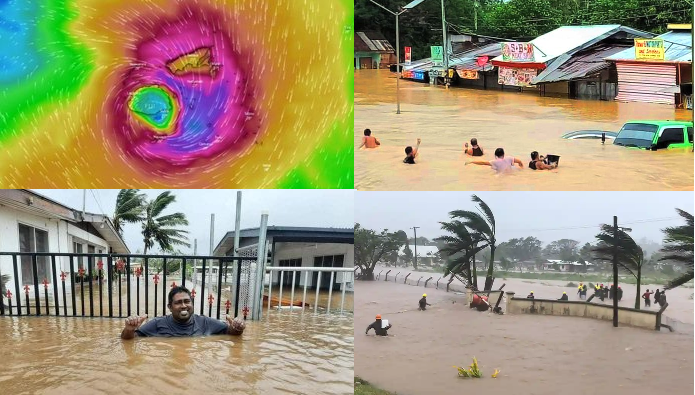 Read more:
(Visited 10 times, 1 visits today)